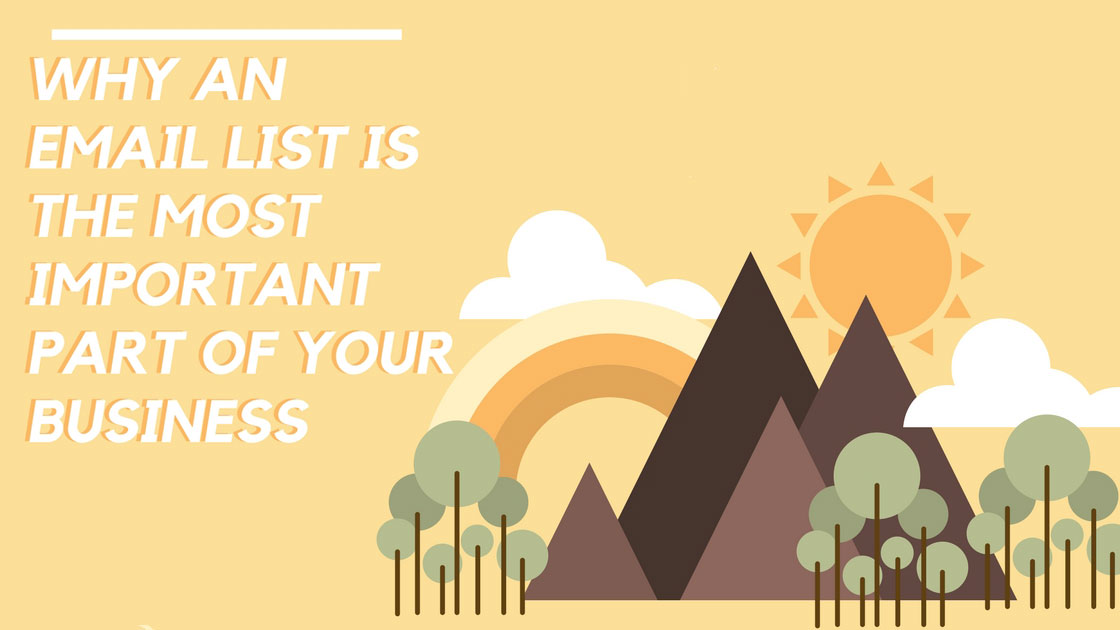 Email lists are without a doubt the most overlooked strategy for far too many blogs and businesses.
Why is that?
If you have done any online research on growing traffic to your website or increasing profits for your blog or business, you'll have noticed any expert and leader in the industry, that growing and validating your email list is the most important thing that you can do for your blog or business. Hands down.
Most experts will also tell you that their biggest regret when starting their business or the first thing they would do if they had to start over is to start an email list – before all else!
That's how important your email list is!
There's a simple reason why email lists are so effective: you are able to reach an audience in a personal way that wants to hear from you!
Meaning, that if you have something to sell, and you already have an email list of thousands of people who signed up to hear from you, you have the single best market to sell to.
A few reasons you need an email list:
Create content that you already know your audience is interested in
Reach your audience on a personal level to earn their trust and authority
Announce the release of products or other products to earn affiliate commissions
Guide your list to content on your website for a boost in traffic
Automate your email list with great follow-up sequences so you can concentrate on your business

Choosing the right Email Marketing Service
There are quite a large number of email marketing services today – from free and simple to expensive and complex. And yes, you absolutely do need an email marketing agency. You can't go without one. You will not be able to collect emails and just email people from your gmail account or your domain email. It doesn't work that way. In fact, it's against the law to do so. Hopefully I can make the decision easy for you! Your initial thought might be to think you should start out with the free and simple option, but it may not be exactly what you need. I'll break down a few of the best starter options and what they do best. A few of the basic things you need in an email service provider include the ability to:
collect and build a database of subscribers
email your list or portions of your list at the same time
setup automated follow-up sequences
use signup forms or integrate with signup forms on your website
tag or segment your users
Below are three of the most popular options for beginners (and even advanced email marketers). I've highlighted a few key aspects for your consideration.
Of course there are tons of other options out there, but these are the three main ones that I would consider or recommend for anyone, regardless of what level you or your business are in.
---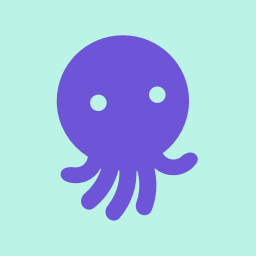 If you need an easy-to-use tool that will help you handle your email list and send newsletters, EmailOctopus is the tool you shouldn't miss on.
Creating new campaigns is straightforward; you get to use customizable forms and landing pages to collect your leads, while there is an entire library dedicated to templates you can use for your emails. The drag and drop editor works great, so you can relax and enjoy working on the content instead of worrying about the template parts.
If you send a lot of emails, you will love the fact that you can easily set up welcome emails and time-based drip sequences that will do the work for you.
ConvertKit is my top choice for email marketing and what I use on a daily basis. I hopped around several different email marketing services and have found ConvertKit to be my absolute favorite by far. The tools and features they have makes email marketing and managing your email list so easy! And that means a lot when you have so many other things to worry about with your business! That's why I love ConvertKit and why I don't think I'll ever switch again. ConvertKit is a little bit more expensive up-front at $29/mo., but you won't regret choosing them and would never compromise the initial cost over how much time and effort it will save you! As well as how much it will save you in the long run! ConvertKit allows you to:
Create simple emails that look like ones you'd receive from a friend
Automatically send emails when someone opts into your list
Build and edit entire timed email sequences in one view by dragging and dropping
Build custom segments and separate customers from non-customers
Automatically personalize emails by pulling in subscribers' names
---

AWeber is also a great email marketing service. I used AWeber when I first got started. I will usually recommend AWeber to people who:
a) need to save a bit of money initially, and
b) do not (initially) need advanced tagging options
AWeber has a nice price point at only $19/mo., but the drawback is that is only for your first 500 subscribers. AWeber does get very expensive if you start to get a large number of subscribers.
Which is why I switched to ConvertKit. But if price is still a big concern, it will be possible to export your list from AWeber into a different email service if you need to.
---

MailChimp is the service I recommend the least, but I still mention it because it has a free option.
Which is great if you can't invest in your email marketing yet, of course. But you are very limited in a lot of ways.
The biggest disadvantage is the inability to set up an auto-responder – which is vital to your email marketing. What this means is that in order to use MailChimp effectively, you'll have to manually email everyone everytime you want to communicate and everytime someone joins your list to welcome them. Which is something you are not going to want to do.
---
If you've read through those options, I hope you've taken away a couple of things:
1) The ability to have and use an auto-responder is vital to your email marketing success.
2) The monthly price is small in comparison to how valuable your list is for your business. Your email marketing is the best investment you can make for you and your business.
Make sure you make the investment and get started today!
Pro Tip: Once you've selected your email marketing service, you'll want to read up on do's and don'ts of email marketing. Using best email marketing practices will help you increase your deliverability and open rates. Check out this article from my mate, Isaac, where he gives you 7 steps to improve your email deliverability.
How do I get subscribers to my email list?!
There are a lot of great strategies to build your email list that vary from using social media, giveaways, in-shop incentives, etc.
But instead of going in to all of the details of various strategies in this post, I will save it for a future post.
However, in the mean time…
Sign up for my free 3 Day Email List Building Challenge to get you started!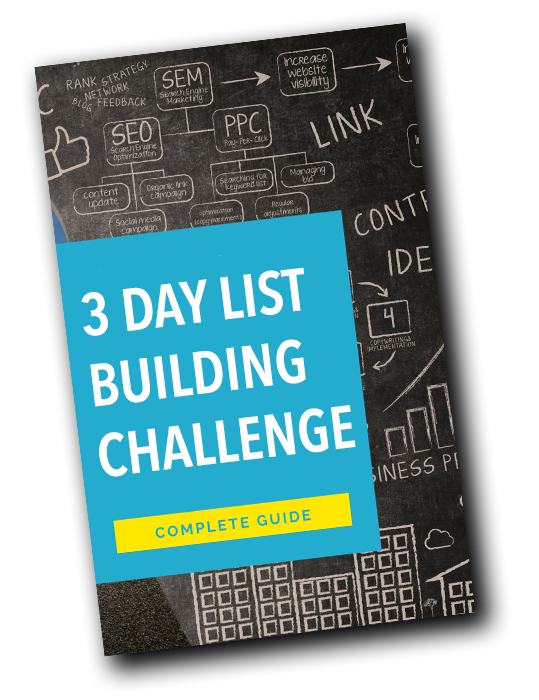 Start Your 3 Day List Building Challenge!
Your Email List is the most important part of your business. Let's start building your list – for free!

Do you have an email list? Have you had success with it? Let me know and share your success with others below! 🙂