Search Engine Optimization
Yes, YOU NEED SEO! Every website that has a purpose has a vital need for SEO. It's the most important key to succeeding online!
But SEO is far more than just "Search Engine Optimization" these days. It's more than just "ranking" your website. It's about generating leads for you.
Does your website need more customers?
I specialize in generating leads and increasing traffic.
Increase Exposure
Give your business the exposure it deserves by dominating the rankings in Google.
More Customers
Drive more customers to your website, products, and services, turning leads into customers.
Increase Revenue
With increased targeted traffic, you will generate more customers and inquiries who are interested in you and your goods or services.
Personal Service
I am here to help you and answer any and all questions along the way. SEO may be a confusing process for you, so communication is important and welcome.
Monthly Reports
Track your progress each month as you see your site grow. I will send monthly reports with rankings updates and any news.
"John is fantastic. He was able to get my company on the front page of Google which has helped my business tremendously. I would recommend John to anyone wanting to see real results. Thanks again John!"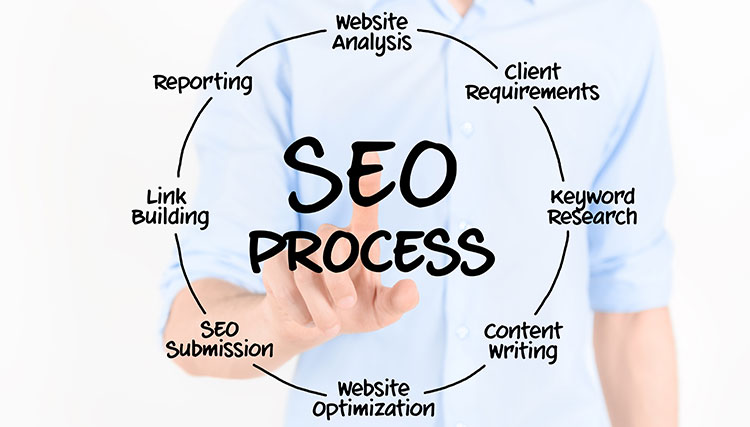 Search Engine Optimization (SEO) has evolved – and continues to evolve. It takes someone who knows the right strategies and the right people who have insight in the industry to stay on top of changes that may affect your exposure online.
If you have a website, then you need traffic!
More specifically, you need targeted traffic to visit your website. Targeted traffic is an audience who finds your website because they have an interest in your business, your niche, and/or your products.
It's not easy receiving first page results on Google, and that's why you need an expert. It becomes even more difficult because there is constant change to search engine algorithms. While SEO can be complex, it should not be overlooked.
Here are a few benefits of using The Better Web Movement SEO:
Affordability – If you've been in business a while, you know that an ad in a newspaper, magazine, or websites like YellowPages cost at least $500 for little exposure and even less results. SEO is the best spent marketing dollar you can spend.
Get Started today and let's start a strategy. In some cases, you only pay for results!
Explainations – Unfortunately, SEO can some times get a bad reputation by a so-called expert doing bad SEO. That's right, there is bad SEO! And lots of it. Bad SEO can get your site blacklisted and you won't be found on any website!
I do not and will not practice any bad SEO techniques on your website. And I will tell you what I do, why I do it, and how it will help you! Not only is this reassuring, but you get to learn a bit as well. 🙂 
"I have tried many "SEO expert" without any good results. I got in contact with John and he really have extremely knowledge about ranking website in Google. He is very attentive to details with all of my website and social media content that really got me great results. Now my website is back to #1 of Google because of his great SEO Service and web design skills.
I highly recommend him and will do business with him again.
Thanks John."
"John's been a great asset to my company. He came on board to instruct me and my team about new, safe, effective methods for doing SEO the right way in 2015. He's a great teacher and cares so much about making a difference. Definitely contact him!"
"Thanks for all of your help and support, John! I would recommend anyone who needs website and/or SEO work and advise to contact John at The Better Web Movement. It's a pleasure working with him and what he and his company stand for!"
"John is a great guy to work with! Super friendly and very talented. His webdesign ideas and SEO skills mean that your site will not only rank well, it will convert when people get there. Top Notch!"
"Thanks to John I was able to enormously increase leads for my business and scaled up tremendously! I'm extremely grateful and blessed to work with you, mate!"
"John, I just want to take a moment to reach out and say a Big Thank you for all your help getting our business website ranking #1 on Google and Bing. It has dramatically increased our business. You did a great job and I can't recommend you and your work enough… Thanks so much"