We live in a fast-paced world with short attention spans and even shorter chances to make an impression. Marketing processes have evolved immeasurably to keep up with these changes. The focus has been put on the brand that, within itself, encompasses everything you're offering. Rarely can you see ads (no matter the media) that emphasize a product or service without putting the brand at the forefront.
Now, because of the limited exposure and interest you have at your disposal, your entire statement is usually boiled down to a single image – a logo. This isn't anything new, and it started decades ago, but it's never been more important than now and every creative branding agency knows this very well. Retail is on an unending downwards spiral, so everyone's shifted to the web. On pages, space is literally limited to your screen more than a store window ever was.
Having a striking logo that's immediately recognizable saves you resources in terms of both spaces (no need for explanations) and, consequently, funds (more space for ads means a more significant percentage of the budget goes into advertising).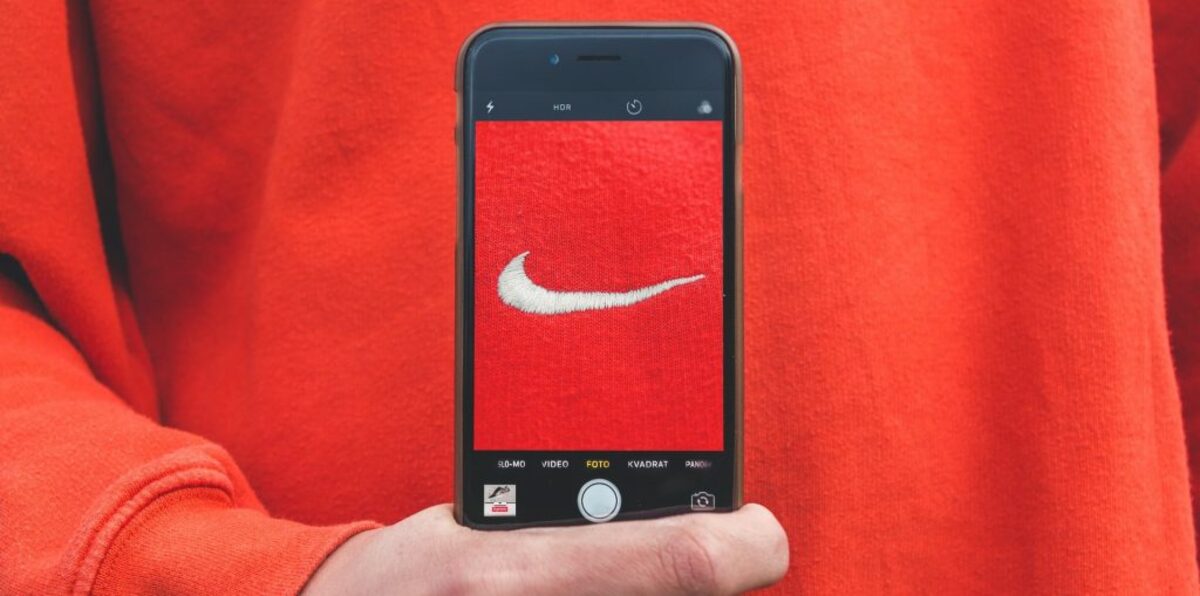 To put it simply, the difference between the Nike check and some other company trying to break through is that Nike doesn't need anything other than their logo for everybody to know what's going on, compared to another company that must, aside from the logo, put in additional images, text and maybe even prices to get their point across.
A highly recognizable logo isn't just about advertising. It's also a guarantee of a certain standard and, maybe even more importantly – uniformity. Continuing with the Nike analogy – you know what you're getting; if the product is legit, it's the same in the US, Poland, or New Zealand.
The same applies to all other worldwide recognizable logos like the McDonald's golden arches, the Mercedes star, or the NBA crossover. Never underestimate the power of a good logo and every creative agency branding will confirm that it's one of the crucial elements of your brand's uprise. It's the first thing they recognize while simultaneously also being the thing that stays with people, more so than anything else you could offer.
Creating the perfect logo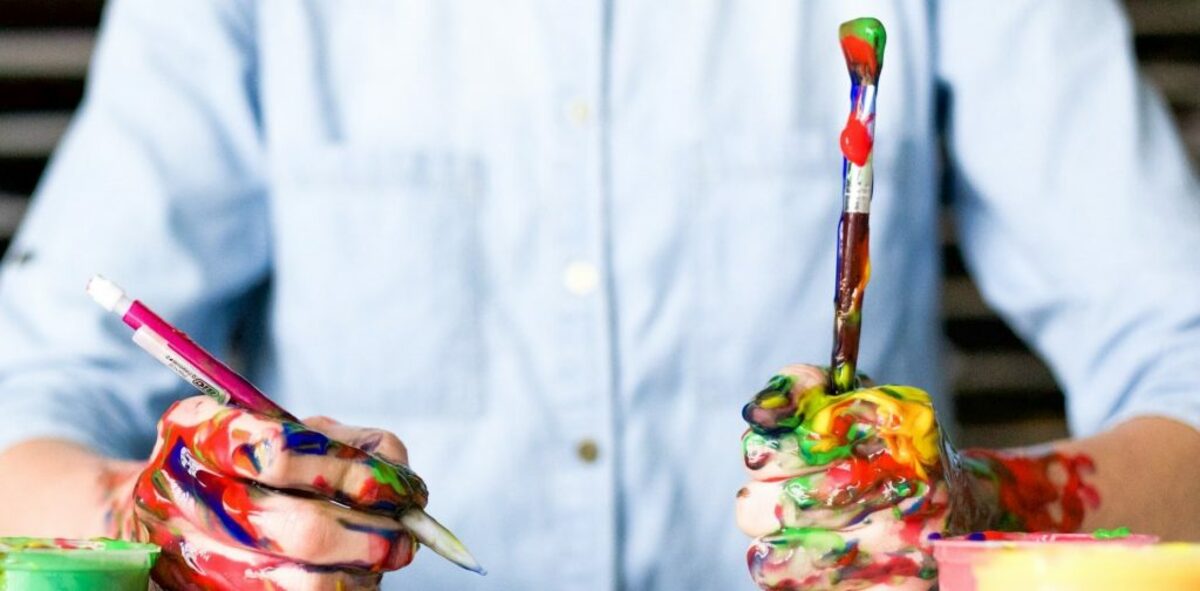 While there is no doubt a logo is essential for a successful business, there are really no rules you can point to that will give you a blueprint of how to proceed when trying to create one yourself. Advice like using clear, simple shapes and a "bold" color scheme is vague at best and doesn't give you much to go on.
Even though there is no clear-cut path to success design-wise, you will need tools to create something striking, and no, Paint won't be enough. To be clear, right off the bat, you'll most likely get the best results outsourcing the task to professionals. Assuming you've picked the right people to work with, a designer is much more likely to create something better than you, especially if you lack a creative note.
The obvious downside is, as always, the cost. Hiring someone could run you from hundreds to thousands and therefore eat up much, if not all, your budget. We would say it's worth it because of the aforementioned importance of a logo, but honestly, it's really not (especially if you're just starting out).
Searching the web will quickly yield numerous options for creating your very own logo – the custom logo maker is probably the best option if you're not a designer yourself.. Don't be fooled by the bells and whistles apps are offering for outlandish prices. There are more than enough competent solutions out there you can get for free, and this is where we come in. We'll go over the top 10 options available, break them down and offer our suggestions.
Things to pay attention to
Ease of use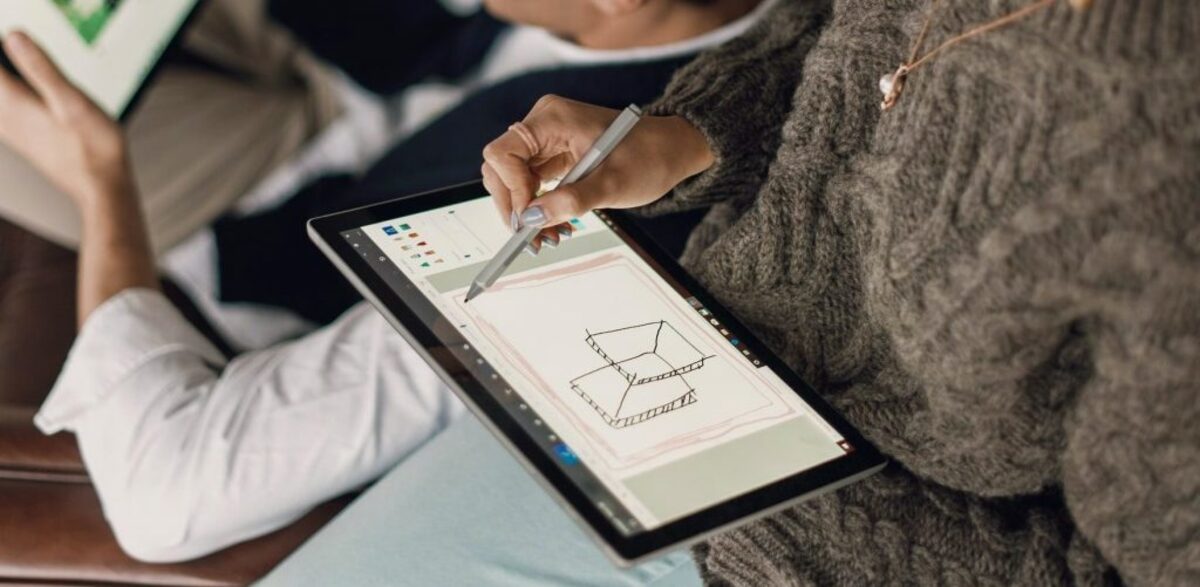 An app could be the best in the world, but if it's so convoluted that only a handful of people can actually use it as intended, it won't be something we could recommend. This is important to note because there are professional solutions out there that trade off ease of use for features you might not know what to do with.
The first problem with these lies in the obvious wall put up for users new to web management looking for something easy to figure out with an ideally fast learning curve. While there are certainly merits to the professional approach, we'll focus on the more mainstream solutions.
You're probably wondering how you'll know if a program is easy to use. Probably the fastest way to determine this is to go over the user interface. If you don't know/understand half of the things in the layout, chances are, you'll need to put significant time into it just learning how it operates.
There's also an alternate way to look at things, depending on what your long-term plans are. Namely, the learning curve could be considered as an investment down the line, where you'll grow your design skills over time. For the sake of this article, we're assuming you'd want your work done quickly and efficiently and are therefore highlighting an easy-to-use program as an advantage.
Features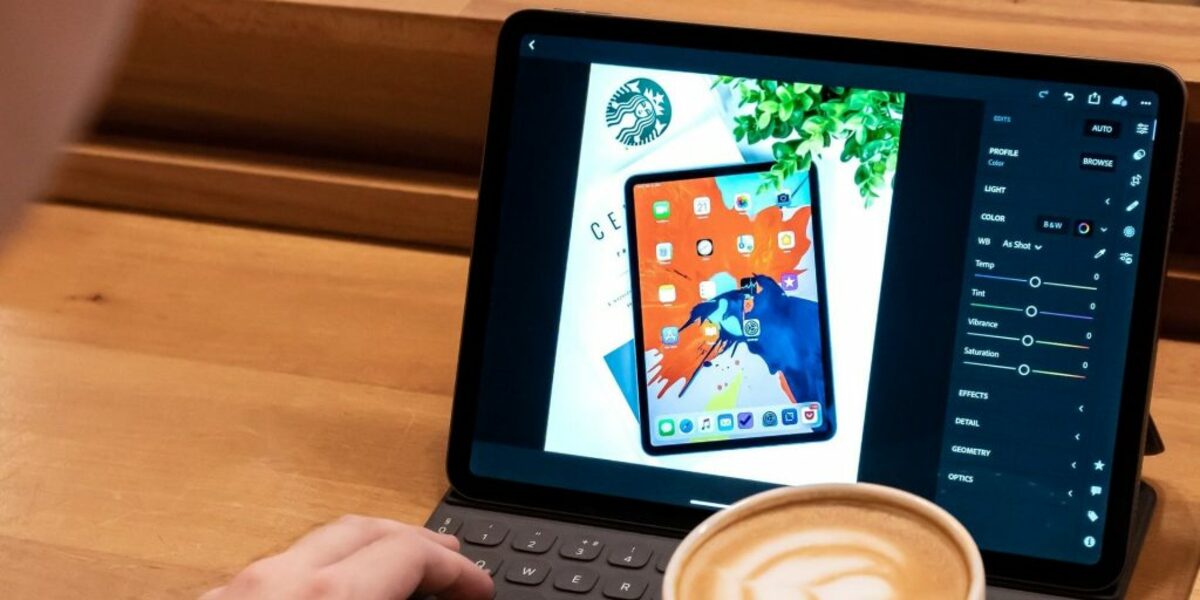 While complications regarding the ease of use could stem from an overabundance of features, you'll rarely or never use them. You should always look to rather have more features than fewer. "Features" could mean a host of things. Maybe you have extra image editing tools, or maybe the database has a wider selection of stock images and shapes for you to use. All these features combine to create the perfect package.
Since logo makers are essentially image editors, you'll find much of the same things here as you would in something like Photoshop, only not as robust. The goal of a logo is to keep it simple and, more importantly, small. Logos are added to headers and footers of documents, the edges of a page, and your products if you sell them.
Because of this, you can't use an image the size of a 4K photograph – you just can't compress it to as small as you need it and not lose everything that stands out in such a big photo. These "rules" make certain editing features that are a staple in programs such as Photoshop redundant when creating logos.
Since you won't be doing much with the elements themselves, when searching for a logo maker, look instead for large databases with vector images and a wide variety of color schemes. Vector images are crucial for creating a logo because they scale to any size (the image won't get pixelated when enlarged and won't get blurry if shrunk). Most of the time, you won't have them in your own personal library to use, so getting them from the app tends to be the most viable solution.
Color schemes are also something not to be overlooked. Some of the most iconic became synonymous with the brand they represent, like "Marlboro red," so you need a logo maker that won't hinder you in finding the perfect color scheme that blends your logo with the overall theme but makes it stand out at the same time.
Add-ons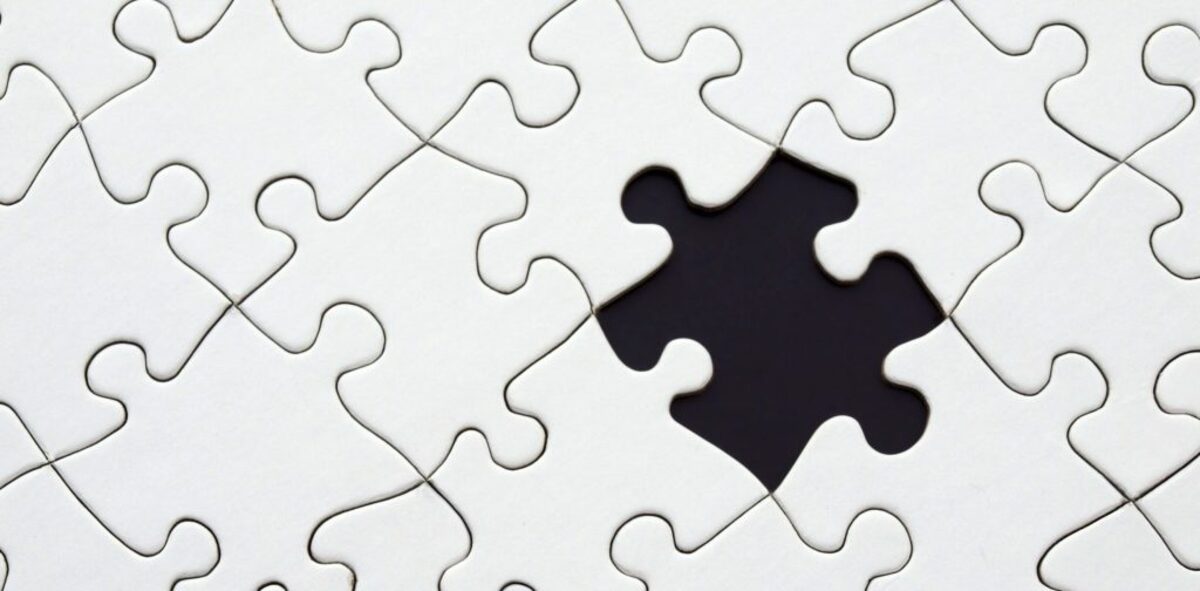 As with any other software, add-ons can be absolutely anything. Ranging from expanded repositories and advanced editing options to unlocking higher resolutions or larger file sizes. These additions are usually hidden behind a paywall of a free/trial version, where you get a taste but need to pay up for the full package.
On the one hand, add-ons are good because they give you more choice when searching for an optimal solution (if the base package is enough, you don't need to expend more funds). However, on the other hand, the chances are that a bundle (core features plus add-ons) would cost less together than they do separately. Everything depends on what you need.
Because not all add-ons are created equal, when looking at available add-ons for a logo maker, you should actually focus more on what's included in the core package than what can be added on. The more features that are already included, the less likely you'll need to dive into the add-on pool and subsequently pay more.
Those solutions that base their revenue on individual optional purchases will make their core logo maker a borderline unusable shell that will only work once you invest more. Simultaneously, subscription-based ones with various tiers will tend to bundle up their features with small differences from tier to tier. The former will cost you less if you're simply working on a local/test site or a similar project, while the latter will probably be more cost-effective for live sites.
Price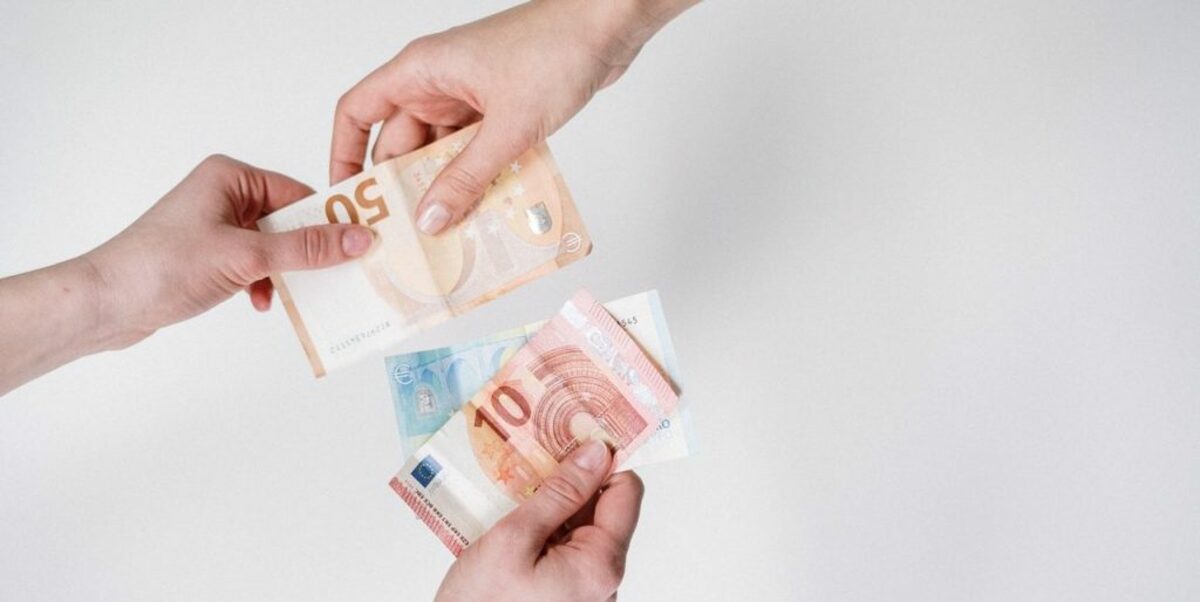 Fittingly, we follow up the add-ons section with one about the price because it ties in nicely. As our title suggests, every one of the logo makers we'll highlight is free in some way or another. Some are completely free, while others offer a free version with varying amounts of features included. We'll get more into it on a case-by-case basis, but let's cover the overall basics.
When it comes to cost, less is always better – no explanation is needed in this regard. As mentioned in the add-ons section, there are several ways payment can be enforced (singular purchases, subscription, etc.), all in the interest of attracting the most customers.
One thing worth noting is to not look at the bottom line as the be-all-end-all factor when deciding to commit to an app. It's always wise to weigh the ratios, i.e., what you are getting for your money. An app may be cheaper than the rest, but maybe that's because the features it provides are also lacking/limited compared to others.
If you must pay for something, always look to get the most out of your money, even if you have to spend somewhat more to obtain the superior option.
Best Free Logo Makers
We finally come to the advertised list of the best logo makers you can work with for free. Keep in mind that since they're all designed for the same thing, there'll be much more similarities between them than differences. Therefore, our focus will shine a spotlight on the little details and nuances that make them stand out.
Before starting, one final note – the list isn't in order, every option on the list is equally viable depending on your situation, and there are no wrong answers. With all of that out of the way, let's begin.
Wepik

For entrepreneurs starting out with minimal resources, Wepik Logo Maker is here to aid in the journey to success. This tool from the Freepik family requires nothing more than a simple scroll through their designs to get started — within moments, you'll be able to generate custom designs that rival those of the most experienced designers. With no need for additional apps or programs, all it takes is a few clicks to tweak fonts, colors, and icons until your ideal logo has come alive. So let's take the first steps together: build an unforgettable brand identity with the simple yet powerful design tools of Wepik.
The beauty of it lies in the ease of its use; anyone from novice designers to experienced professionals can benefit from this robust toolkit. Whether you're looking for something more modern or classic, minimalist or eye-catching, there's an option for everything! And best of all? You don't have to sacrifice quality for convenience—no matter what design components you select, each will remain crisp and clear so that your logo remains professional and sharp across any platform. Plus, if you're ever feeling overwhelmed by the options available (or just want an extra lift), Wepik also offers templates specifically curated for your business type: Coffee shops, Gyms, Real Estate, Restaurants, you name it – Wepik has it!
So don't wait — make sure you're giving yourself every chance possible when it comes to branding and identity. With Wepik by your side, creating a logo that speaks volumes about who you are as a business has never been easier! So go ahead: unlock your potential with a custom logo crafted through this service and make sure everyone knows how amazing you really are.
Ease of use: The interface is clean and intuitive, plus the Brand Kit tool makes it easy as a pie to create and set up your logos in all designs.
Features:  Tons of Logo designs available, fully customizable and up-to-date.
Add-ons: Part of Freepik's company—featuring Flaticon and Freepik images and icons.
Price: Free, but requires registration to download and store your designs.
FreeLogoDesign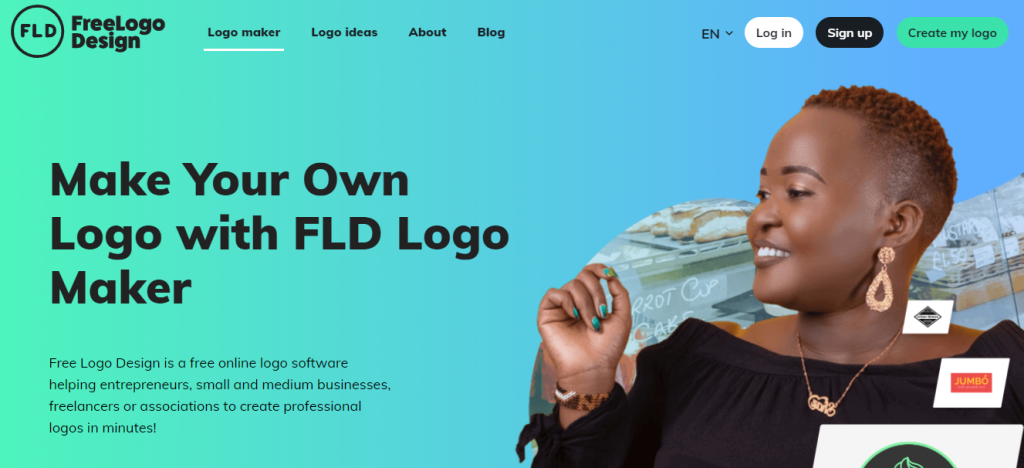 FreeLogoDesign is a logo maker based on templates. Indeed, they have more than a thousand logo templates available to help you create your own logo. This software is known to be free (yes, it is indeed possible to create, but also download a free logo), flexible, simple, professional, and complete. It is perfect for beginners or people who know exactly what they want since it is a very user-friendly tool.
Start creating your logo by entering your business name or choosing a logo category (business, sports, restaurants). Check their templates and choose your favorite. Then, customize your logo: you can add texts, icons, shapes, change colors and fonts, as well as move, delete or duplicate the elements to create the logo you are looking for. When you are finished, you can save your logo to your account, download a free version or purchase their high-resolution package to access high-quality files of your logo for only $39.99.
You can surely start with a free logo and decide later if you need vectorial files, for instance. FreeLogoDesign also provides add-ons as well. This logo maker's free logos come in PNG, so with transparent backgrounds.
Ease of use: User-friendly, simple drag-and-drop software.
Features: You have access to all the creative features whether you decide to create a free or a premium logo. The logo editor allows you to add and edit many elements (colors, shapes, fonts, icons).
Add-ons: High-resolution logo files, vector files, social media add-on, black and white versions.
Price: Low-resolution PNG logo: Free, High-resolution package: $39.99
Logaster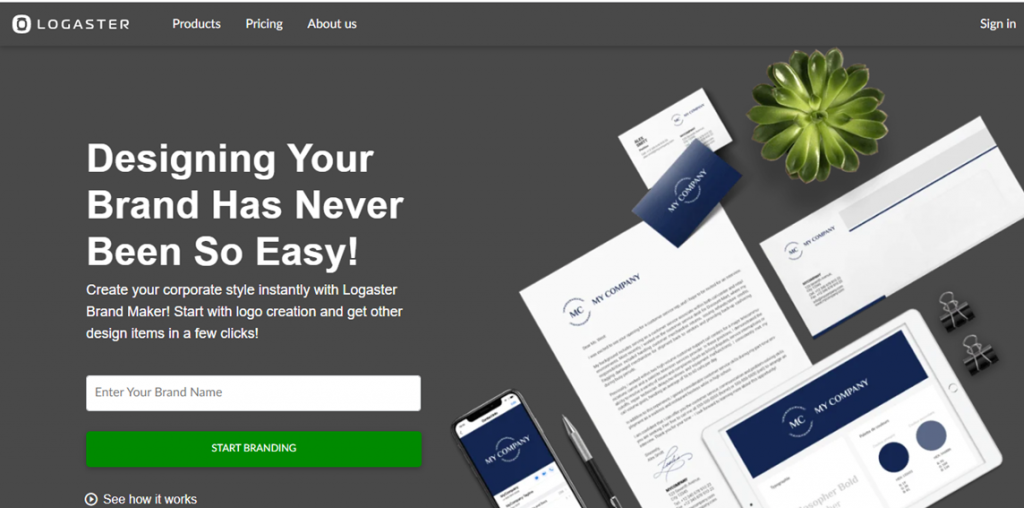 Logaster works not only as a logo maker but also as a suggestion tool. The first step in creating a logo is entering your company name and the field in which it operates. Additionally, you can also add a slogan or catchphrase you'd want to include. After you input the required and optional data, the cogs will turn, and you'll be present with several logo concept templates to choose from.
All the presented options will have something connecting them to the data you've to enter beforehand. Once you've chosen the optimal logo for your needs, you can then further customize it to make it truly unique. Your logo is done, but you can't use it just yet. Logaster first requires you to register (it's free), after which you can download the logo you've created.
The default, the free logo, is of low quality, but you can also get the high-resolution file for 19,99€. The purchase is a one-time deal, so if you create more logos down the line, you'll have to pay individually for each one or simply use the lower quality one. This logo maker is perfect for beginners because it eliminates most of the work centered around finding/creating resources – you're present with optimal choices.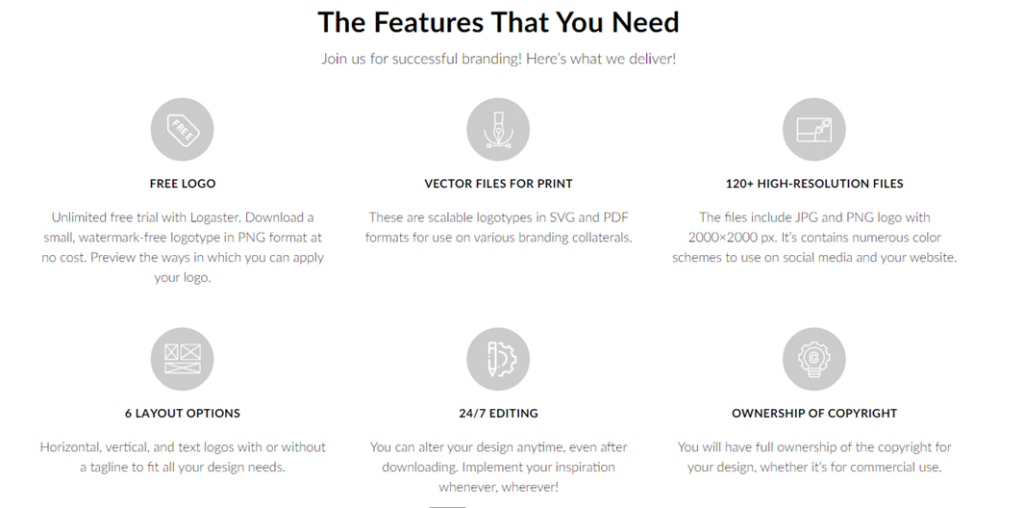 However, this could also be viewed as a negative because you won't have their entire database available, instead of having to go with what the logo maker deems "the best." Emphasizing the fact its target audience are newcomers is the simple to follow 4 step process that gets you a complete logo from scratch – you could potentially be done in just a few minutes.
Ease of use: The user interface is easy to handle, from the preliminary company input to advanced customization options on later tiers
Features: Logo generator based on company name and slogan, logo editor for each element used, design bundles that include business card and envelope templates, desktop wallpapers, etc.
Add-ons: As you go through the tiers, more options become available, like social media kits, stationery templates, etc.
Price: A low-quality logo with limited customization is free, after which there are four price tiers ranging from 19,99€ for the XS package to 89,99€ for the L package
Online Logo Maker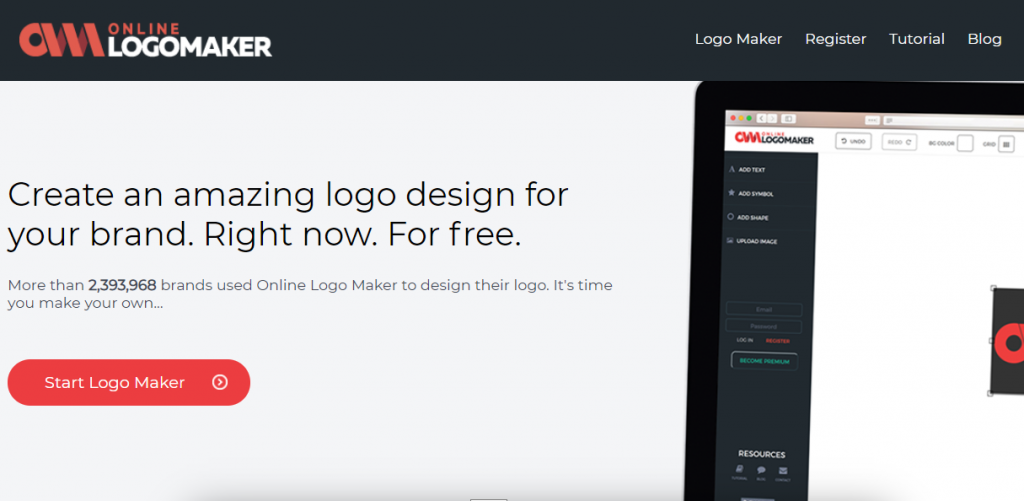 Another option designed with beginners in mind, the Online Logo Maker, is a tad more traditional. You're presented with an editor with a very clear-cut interface that lets you add text, symbols and even upload your own images. Even if you don't opt for using your own images, the built-in symbol database is extensive enough to make it work.
How you'll mix and match them is up to you – everything is done in the big, main section of the real-time editor where you can change sizes, colors, background colors, etc. All the core editing features you would expect are present, but nothing especially stands out.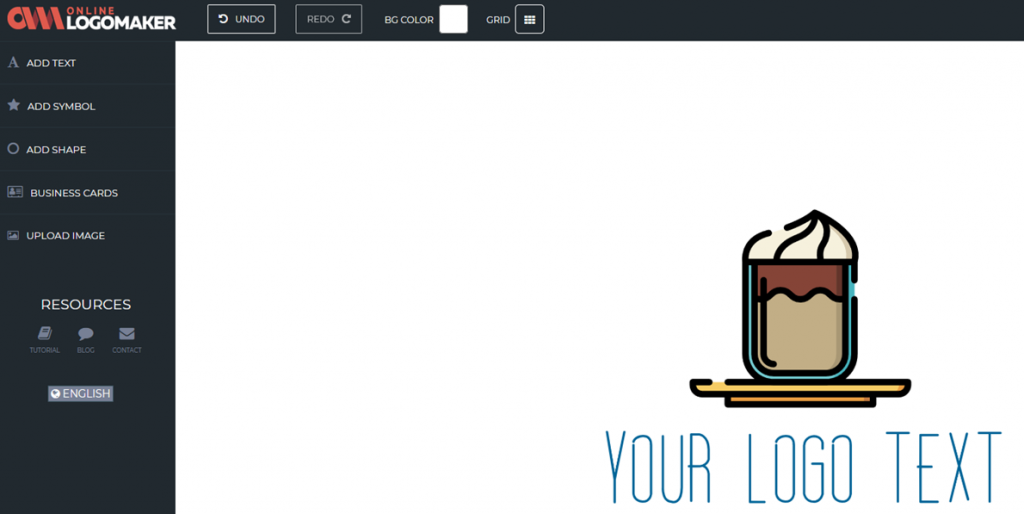 The option to add your own images will enable you to create something truly unique because you can alter those to fit perfectly before they're even uploaded. This opens up the possibility of using your preferred image editor like Photoshop to make preparations and then simply upload the images as parts that will make up the whole with the Online logo maker.
Similar to the previously mentioned option, once your logo is done, you can download it in a lower quality for free (500px), or you can pay for a high-resolution image.
Ease of use: User interface similar to popular website visual editors – a real-time preview window with a menu consisting of tools for customization
Features: "Blank canvas" editor with options to create logos by adding text, symbols, and shapes, or by uploading images; additionally, has a section for creating business cards.
Add-ons: High-resolution logos, vector files, transparent backgrounds (all available with a premium membership)
Price: Combination of free use and premium membership for 29€
Logogenie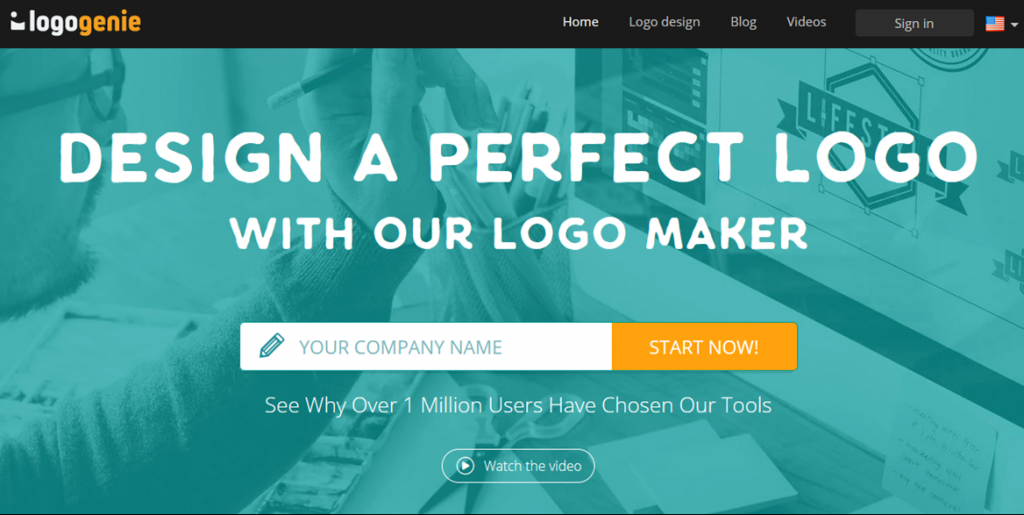 The Logogenie is another one of the generator method logo makers. So instead of just letting you work, it's going to guide you through creating a template upon which you can build – a great solution for beginners. The questions themselves are pretty standard and are overarching through several of the logo makers we're highlighting. Consisting of the field of business, company name, baseline (slogan), and font type (you can choose one or mix them up).
Just like other entries on the list, once you've chosen your template from the given suggestions, you'll get to customize it. Everything that your logo consists of can be personalized to your liking, just to name a few, this includes the background color, font (you can change your original selection), symbols, sizes, etc.
The great thing about the editor you'll work with is the way elements are put together on the logo – they stack. Every element that's used can be brought up or pushed down because they're essentially layers you can shuffle around as much as you like.
The logo maker may be free to use, but to download your logo, you'll need to pay a one-time fee.
Ease of use: A plethora of suggestions along with a simple drag-and-drop customization editor make it very easy to create the perfect logo
Features: Logo generator, step by step customization process
Add-ons: Vector formats, social network formats, unlimited modifications, etc.
Price: 24,90$ for the standard pack with various add-on options
Design Free Logo Online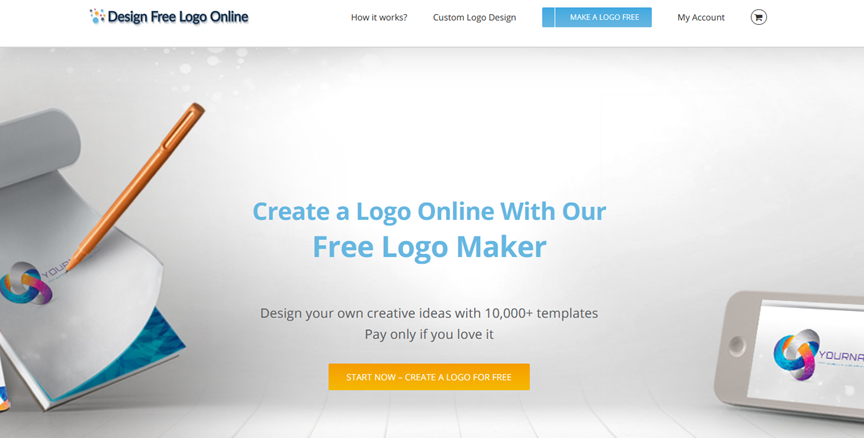 Design Free Logo Online boasts an extensive database (over 10000 templates) of professionally designed logos you can pick from as a starting point and then mold into your perfect creation through their real-time editor. Some of the templates are so good by themselves you'll only need to incorporate the color scheme that fits with your overall theme, and you'll be good to go.
The quality of the database is really in a class of its own. This is one of the rare times you'll be offered to work with 3D logo designs. If you're looking for something that really pops of the page, these designs will make it happen.
While the editor you'll be working with is easy to handle, the interface overall could use some work to make it more user-friendly. It isn't complicated per se, but things don't follow the usual flow we see otherwise in similar programs.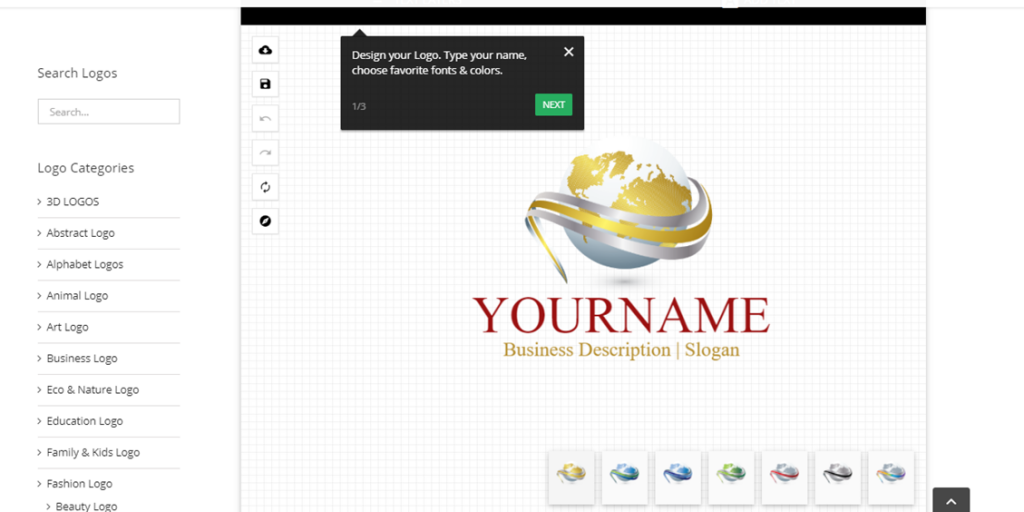 The design free logo online, just as the name suggests, offers up their editor for free. There are no features hidden behind paywalls, and there are no time limits. However, once you're done creating your logo, there is no option to download it for free (in a lower resolution, for example). Instead, only a high-quality version can be downloaded for a fee.
While this is an important caveat that could maybe exclude this logo maker from our list, we point out that the creation itself is free, as advertised.
Ease of use: While there are many options to use, the interface is rather clunky
Features: A vast database with professionally made images and an editor for customizations based on layers
Add-ons: 3D logos, branding packages (social media, animations, business cards, etc.)
Price: Free low-quality logo download, with a 19$ fee for high-resolution download and three package tiers going up to 399$
Constant Contact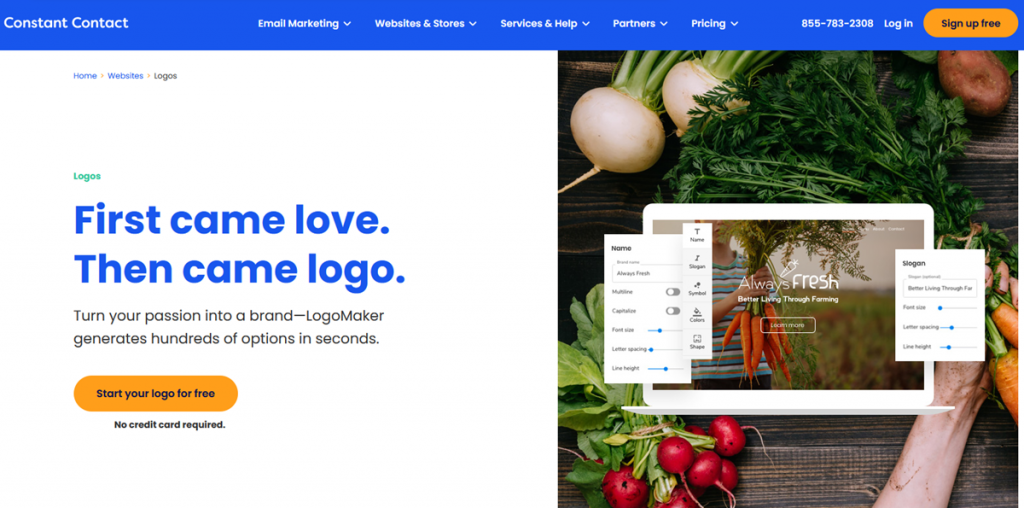 The Constant Contact logo maker is special because it's totally free to use. Yes, you'll have to register, but other than that, nothing else is required of you. It combines a couple of noteworthy features we've already seen on the list. Namely, you can use it as a suggestion tool, where you input your company/website name and slogan.
The presented options are those the system finds optimal based on your parameters. You can, however, disregard this entirely and choose any of the templates from the database. As usual, that template can then be customized in a number of ways, changing the style, size, font, color scheme, etc.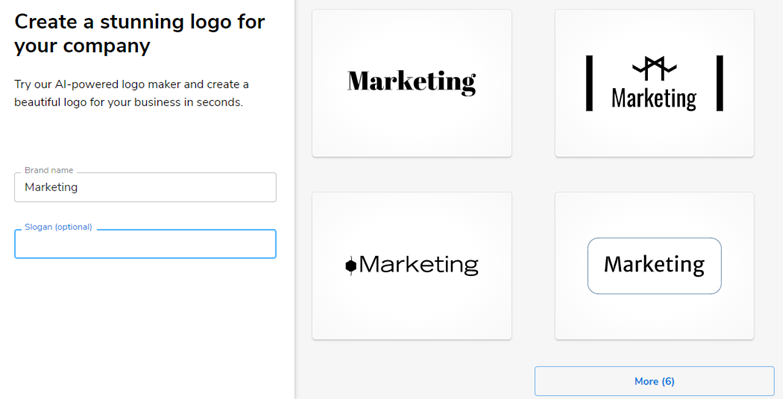 One thing that blew us away is the preview options that are present. You won't be looking at your logo in a vacuum with the Constant Contact's logo maker. Instead, you'll get to implement it into different environments to see how it fits – web page, social networks, T-shirts. Anywhere you would usually find logos prominently displayed, you can preview and determine if it works or if it needs a bit of further tweaking.
Most times, imagining how a logo would look on your pages isn't much of an issue because you're actively trying to create a complementary color scheme that fits with your theme, but sometimes it's hard to imagine them on backgrounds you can't change. These are the times where this type of advanced preview option is invaluable.
Ease of use: The logo suggestions are so good you won't have to change anything about them most of the time
Features: Part of an overarching package that handles your entire online business
Add-ons: The logo builder is the add-on to the primary product – Constant Contact's page builder
Price: The logo maker is free with registration, but you can implement it with other paying products from Constant Contracts
Hatchful: Shopify's logo maker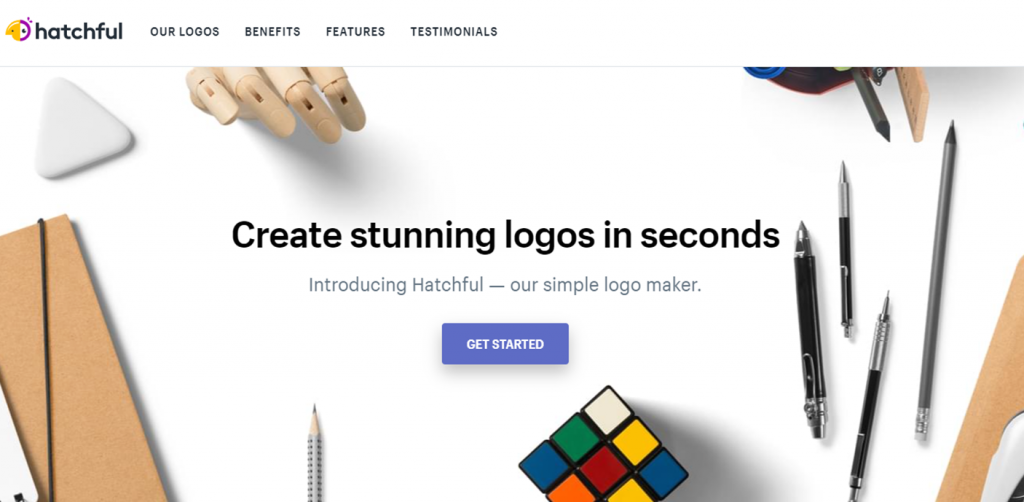 Shopify is one of the most popular webshop platforms out there right now. Because their services are used by so many, it's only natural that not all of the users come in with the same resources. Therefore, Shopify has implemented several features that aim to help out those who are just starting out and don't want/need additional apps besides Shopify itself. One of these is Hatchful, the logo maker.
Hatchful is designed to work as a logo generator more than anything else. You'll type in your business name or slogan and then get auto-generated responses. The database and elements are "hidden" in the process, so you can't just pick and choose what you want, but you can generate new logos indefinitely until you find a template that's a good starting point.
Once you've made your choice, you can start editing fonts, colors, icons, etc., until the logo is perfect.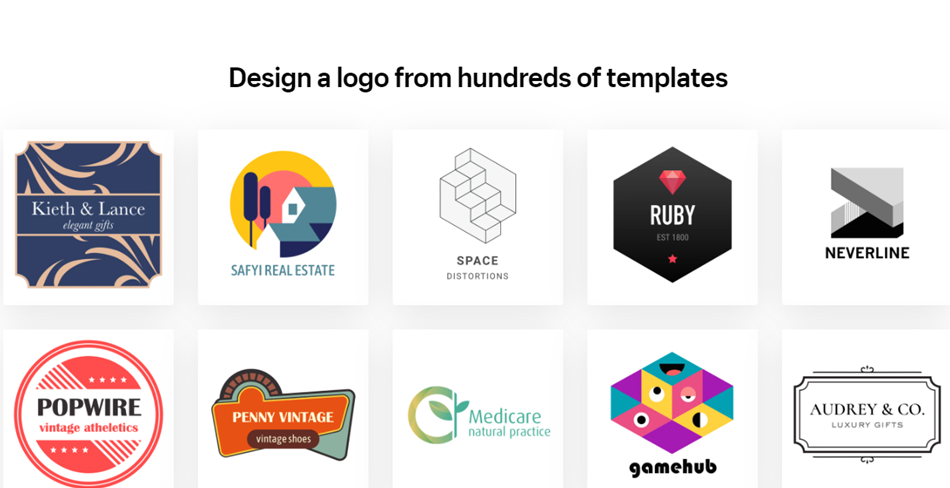 While the logo maker can be used even without registration, you will need to register to download your created logo, but it's free of cost. The really great thing about it is the variations of the logo you get automatically with your download. Things like small icons for social media platforms or a dark version are included in the zip file.
While you could certainly create these yourself, it's refreshing to get these by default saving you time to focus on other aspects of your business.
Ease of use: An easy to use logo generator followed by a robust editor akin to other editors used within Shopify
Features: Choose from thousands of logos designed to work best with Shopify
Add-ons: Hatchful is an add-on to the Shopify platform
Price: Free, but requires registration
Ucraft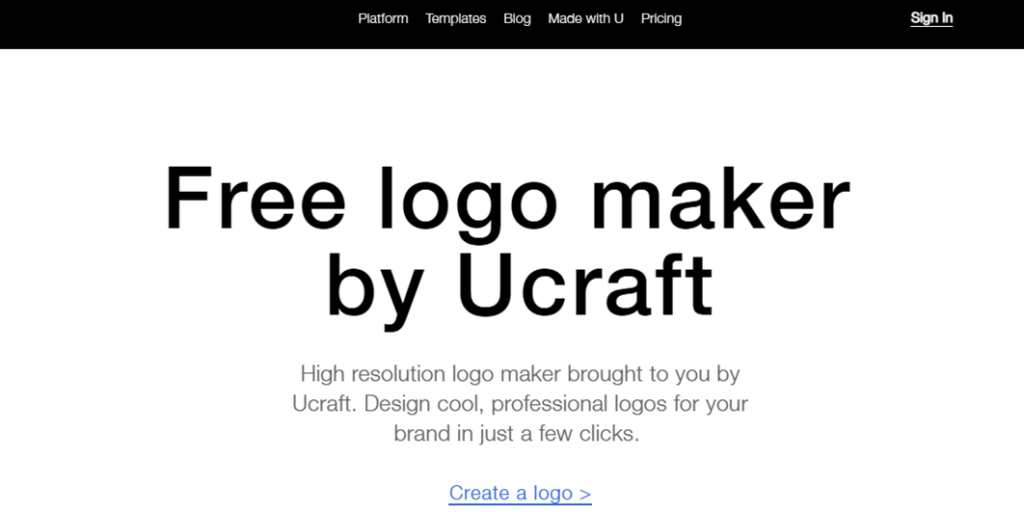 Ucraft's logo maker is a free solution (not even registration required) that provides you with endless possibilities that are good and bad at the same time. You'll find no generators here, no suggestions, nothing except a blank canvas and a database of fonts, icons, shapes, and colors to work with. For veteran designers looking for an experience that lets them go wild, in any direction they please, this will be fantastic.
On the other hand, newcomers that benefit greatly from some guidance might become overwhelmed by the sheer possibilities on offer. However, the difficulty is determined only by your imagination and design knowledge, as the editor works flawlessly. It's easy to use drag-and-drop interface anyone will grasp instantly.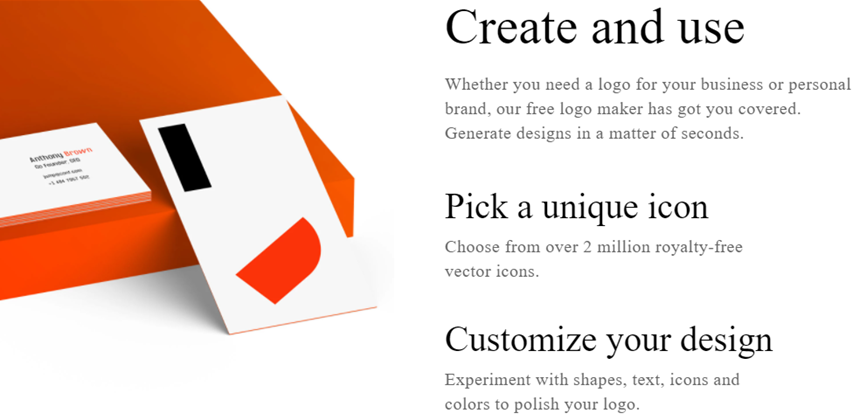 While you can create really stunning logos, and we've said that it's prudent to keep it simple where logos are concerned, some will be put off by the lack of image options. Namely, the database is huge but consists of icons similar to ones you'd find in emoticon windows in chat rooms. They are all vector images and scale perfectly, but if you're looking for a high-resolution image of a forest at dusk, you've come to the wrong place.
Ucraft's logo maker is designed to be as user-friendly as it can be, and the mechanics are easy to grasp, but we feel that only experienced designers will be able to maximize the truly infinite potential it offers.
Ease of use: The editor is easy to use, but the lack of a suggestion generator could mean a learning curve for newcomers
Features: "Blank canvas editor" that lets you create anything you can imagine
Add-ons: Part of the Ucraft website builder package
Price: Free with registration
Wix Logo Maker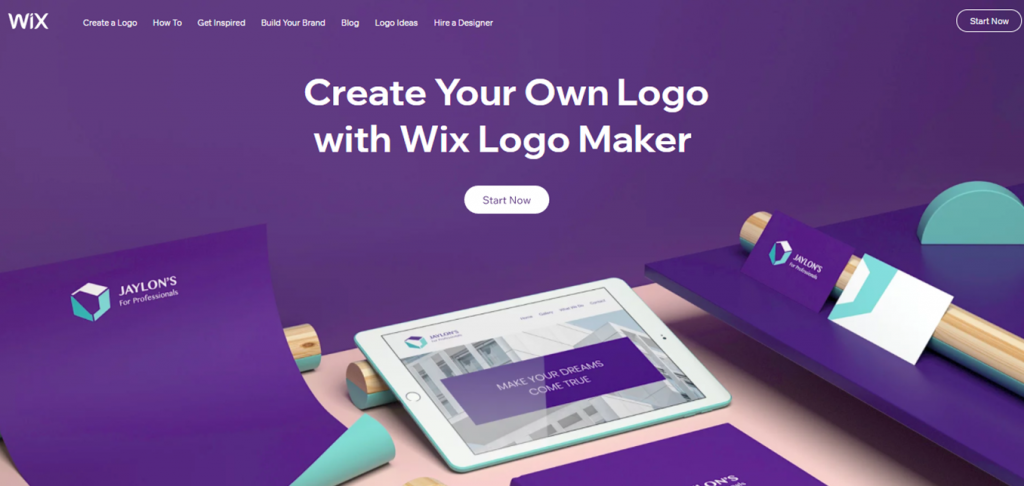 The Wix Logo Maker is a part of the bigger Wix package that includes their business name generator and website builder. A website builder similar to Boxmode. When talking about the logo maker for itself, it's rather standard with a few small twists. It's not a free form editor. Instead of acting as a generator where you get logo suggestions based on the answers you give about your business name, the field of work, slogan, etc., you know, the usual stuff.
These suggestions can then be further customized in the usual ways – color, font, sizes, etc. Up until now, these are the usual features you'd get everywhere else. What's great about Wix is that your creation is truly yours – you'll get full commercial rights to it, trademarking it instantly.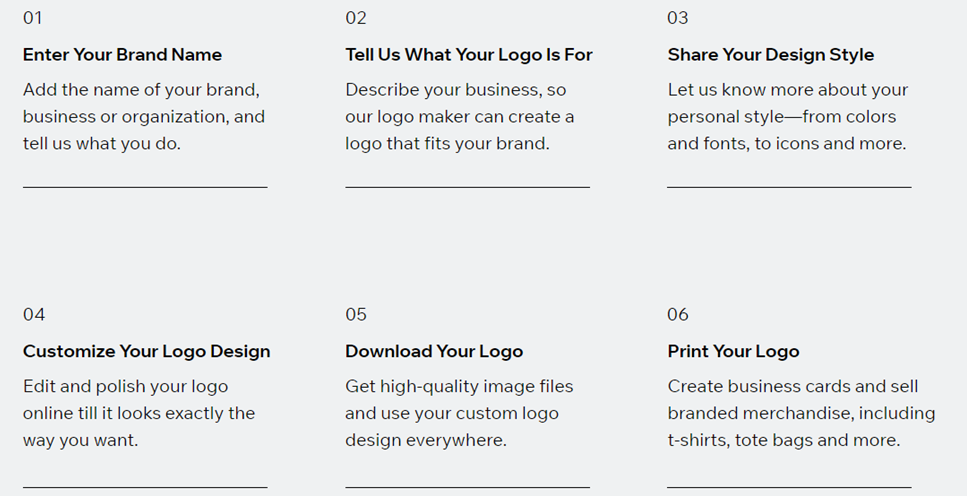 You can then use the logo in a way you like without fear that someone could steal it from you just on the cusp of making it big. If you opt to go the extra mile, you can download the source files and stamp your logo on things like business cards and T-shirts, getting your brand awareness up a notch. You can even get in touch with a professional designer within the app.
To use any of these, you will need to register. However, as we've noted already, the Wix logo maker is part of a package deal, and you'll gain access to all of the parts for registering.
Ease of use: The standard logo generator enhanced with the customizations should enable anyone to use it to its full potential rather quickly
Features: Logo generator with customization options, automatic commercial rights, direct contact with professional designers
Add-ons: Part of the Wix website builder package
Price: Free with registration
Designhill Logo Maker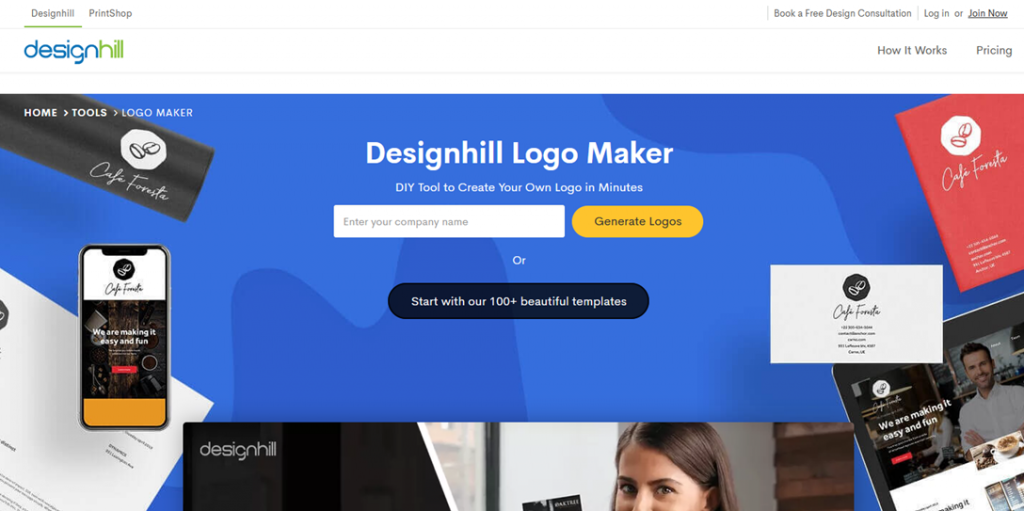 Designhill Logo Maker has a unique way of doing things, and the closest we can describe it is a witch's cauldron. The premise is that you pick the ingredients, after which the provided generator works its magic, and you get your logos on the other end. The stages of the process are clear cut and easy to understand.
First, you choose a brand you like from the ones provided. These brands are typically similar to already established logos, but not in a way to copy them, but merely for visitors to find them recognizable. Immediately after you pick your preferred brand, you'll get to choose three colors that will be used in the logo. Try to go for something unique and not simply copy something everyone is used to.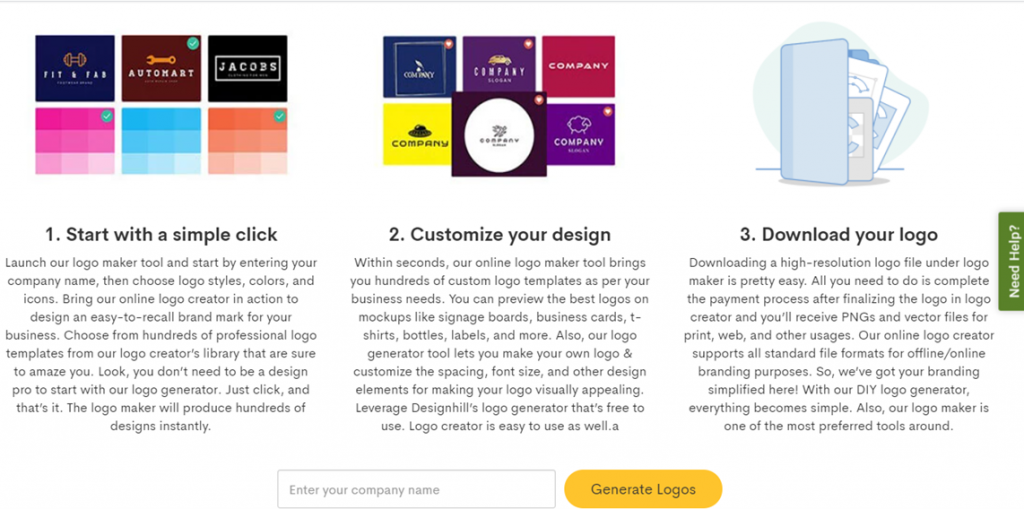 The next stage in the process is to pick out a symbol or symbols you'll be using in the creation of your logo. For this, you'll be present with an image search to filter through the database more easily. With everything together (brand, color, image), logos will be generated without further input from your side.
At this point, you will have to enter your email to view them, but the registration process is free (you'll need to pay a fee to download the logo).
Finally, at the point where you can see the suggested logos, you'll be able to customize them with changes to font type, image size, add/change slogans, etc., or re-roll for another set using the same parameters (or different ones). The ability to generate new logos is virtually limitless. Just keep on pushing the button until something pops up that you can work with.
Ease of use: The most robust logo generator, but surprisingly one of the easiest to use
Features: A unique logo generator where you pick from a host of premade elements, stand back and watch it been put together
Add-ons: Vector files, high-resolution logos, transparent background, etc.
Price: Three tiers ranging from 20$ to 150$
GraphicSprings Logo Design Software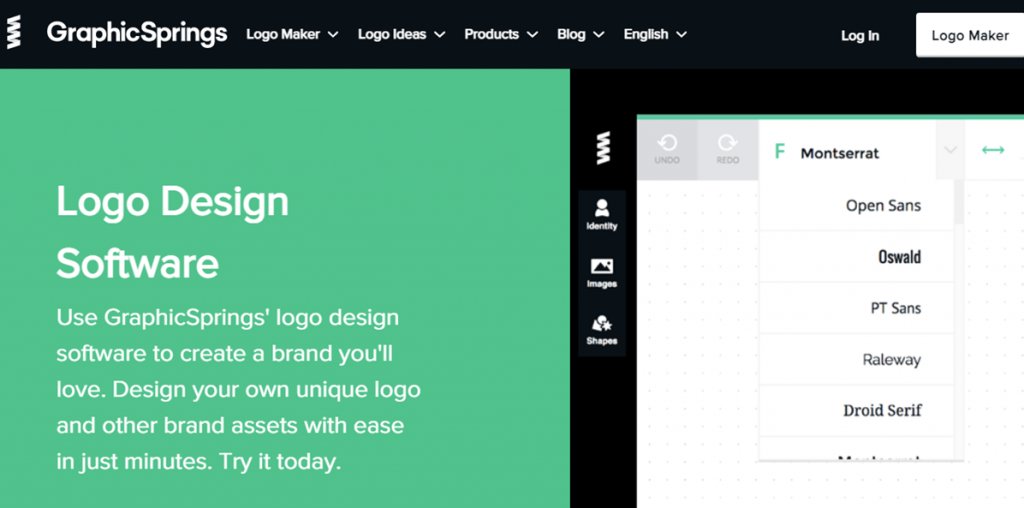 GraphicSprings Logo Design Software is one of those logo makers you'd usually have to pay for in advance to use. It certainly looks the part of an app a professional would use. The main attraction is the slick drag-and-drop editor you'll use similarly to the way you'd use any of the widely available website builders out there.
You have your menu with the allotted elements on the right. From here, you'll add shapes or images and edit them anyway you see fit. Add in the text boxes with your company name and/or slogan, fit in the color scheme, and you're off to the races. The images are perfectly varied, ranging from simple icons to elaborate icons, and this versatility is probably the best thing about the logo maker.
Unfortunately, you can easily get lost in the database because there are no real filtering options, so you'll be left scrolling through the icons/images until you spot the right one. The text editing options are also extensive, enabling you to change the font, letter spacing, size, and even add text effects.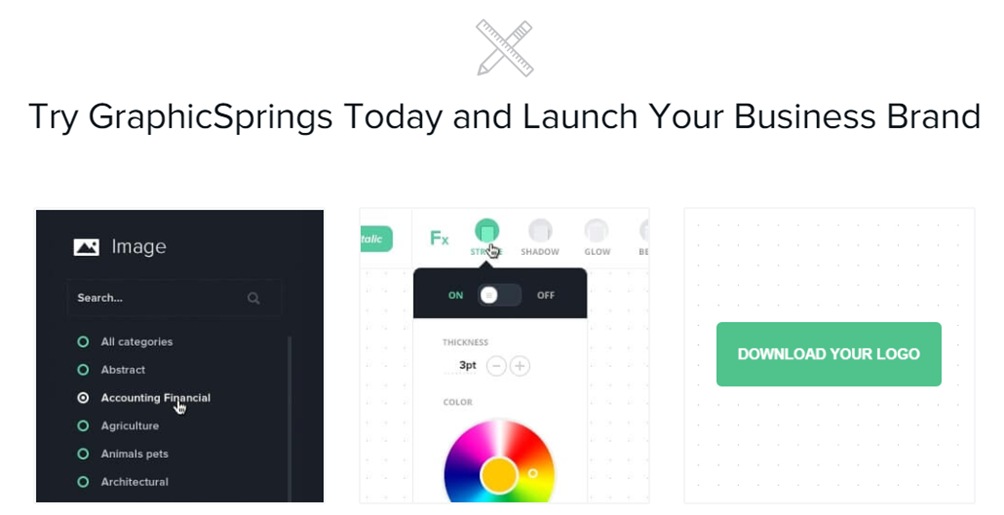 We've already touched upon this, but again we have the situation when beginners could find themselves overwhelmed because you're starting from scratch without anything premade or suggested – this method has clear advantages and disadvantages, as you know.
Finally, once you're done with everything, there'll be a one-time fee required to download your creation. Ultimately this is not such a high price to pay for such a robust tool.
Ease of use: An automatic wizard will guide you through the creation process
Features: A combination of a generator tool and "blank canvas" editor work perfectly to create the most imaginative results
Add-ons: Graphic protection (image removed from the database), stationery designs, brand presentation in PowerPoint, etc.
Price: Four tiers, ranging from the basic 20$ option to 199,99$ for the final option
FAQ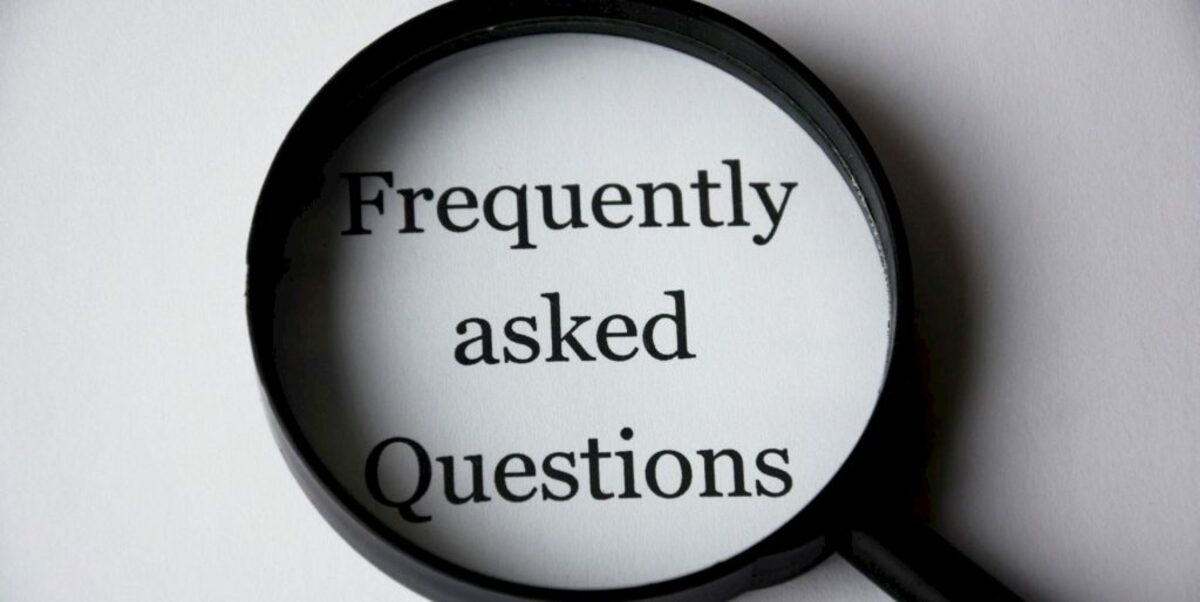 We've singled out some of the most common questions associated with logo makers so that you won't have to go through the entire article to find what you're looking for. In case your question isn't one of those on the list below, we still urge you to check the article in its entirety, and you'll surely find what you're looking for.
Do I really need a logo maker if I just want something simple?
Essentially you don't, you could use any image editor out there, but most of them aren't specialized in building logos. Your logo could be the company name (like Netflix), and you can make that in Word if it comes down to it. The benefit from logo makers is that they're made specifically for creating logos, meaning you'll have much more tools at your disposal (for that specific purpose) than you would be using any generic editor.
I have no design experience and am not artistically inclined. Can I make a logo on my own?
There is no sure thing, but It doesn't hurt to try. After all, every logo maker on the list is free to use, so the only thing it will cost you is some time. If you find that it really isn't going to work, you can always hire someone to create a logo for you. Just be prepared to pay for it.
I don't want to pay for a high-resolution logo, is a low quality free one good enough?
It depends on how you'll be using your logo. If it is just something to add to your page's header or footer (i.e., a small image), you'll be just fine with the low-resolution image. On the other hand, if you ever find yourself in a position where you need to blow it up to fit on the entire screen, you'll probably want to go the extra mile and get the high-resolution package.
Could my logo made in a logo maker come under copyright infringement?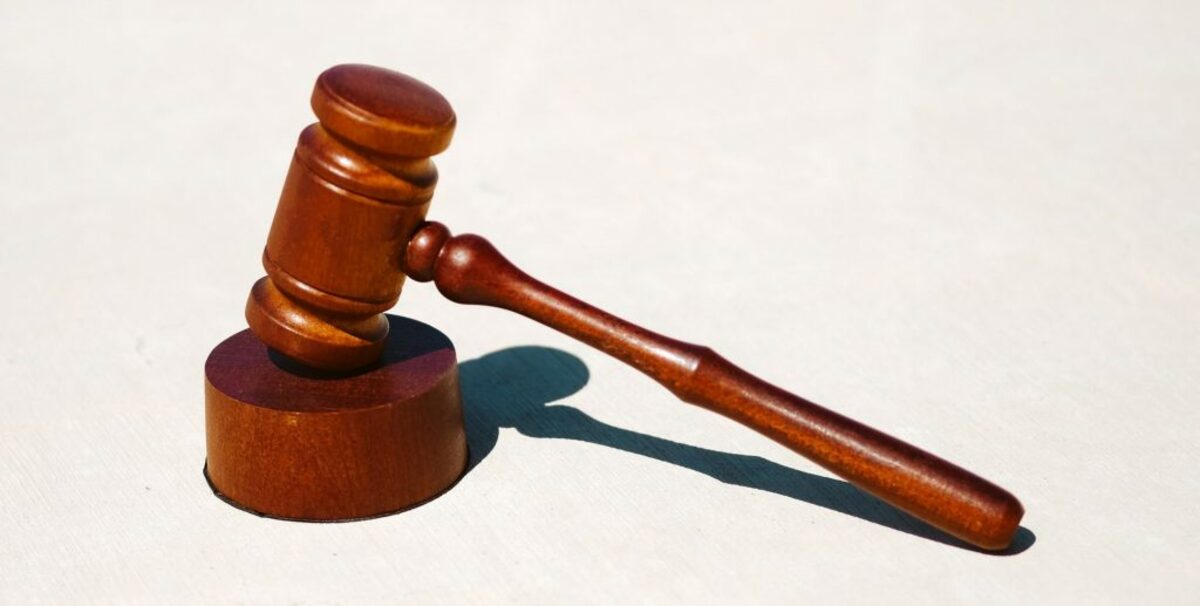 Not if you're using the default stock resources provided by the app. Naturally, if you import a recognizable logo and simply change the color, you could be in trouble. However, if you stick to what's provided to you, eventually importing other images you've made yourself, you should be in the clear.
I like aspects of several logo makers; can I use all of them to create a single logo?
You can but only to a certain degree. Every logo maker that allows you to upload your own images can be used to upload a logo you've created elsewhere and customize it further. If you're planning on running your logo through several apps, be sure that each of them, except the first one, supports manual uploads. Otherwise, there you'll be stuck working with just the default database.
Summary
If you've gotten this far, then you, without a doubt, recognize the importance of a good logo and of the benefits it can bring your business. You can take numerous paths to obtain the ever-elusive perfect solution for a logo, but why spend money where you don't have to, especially if you're just starting out and are still figuring things out.
As a final note, we'll once again reiterate that each of the highlighted solutions has some big or small caveat working for it, and you won't go wrong no matter which option you choose.