PDF is a document format created by Adobe Systems in 1993 and used to record two-dimensional documents. PDF is a read-only format. Or, in translation, a read-only format that cannot be changed without leaving a digital trace.
Many people try to edit documents in PDF format, but they fail. If you want to do anything in a PDF format, then you need a good app that will allow you to do that. Users have been putting their trust in PDF Expert for years. PDF Expert delights users with its speed for reading PDFs.
The only thing that turns users off is that this is a Mac app. When you edit a PDF file with this app, the size of the file does not matter and does not affect the speed of opening it. Usually, PDF editing apps are slow and stuttering, but this app is not the case. However, wouldn't it be great to have a PDF editing app for all devices? We may have found the perfect alternative. Let's take a look at what UPDF is.
What is UPDF?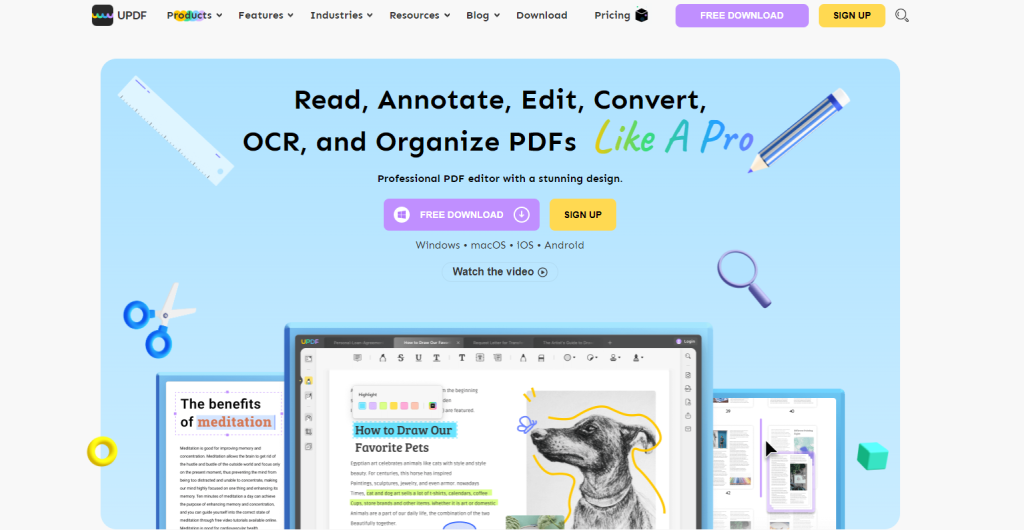 UPDF is an app that will help you significantly increase your productivity. With this app, you can convert, edit, organize and mark up PDF files. The best thing is that you can do it on all platforms with one purchase. Whether it is Android, Windows, iOS, or macOS, one purchase will be enough.
UPDF is an app that will allow you to do everything you want with a file in PDF format. And for what is not possible, now with this app makes it possible. That is why it is considered the best alternative to PDF Expert. Although it works for all platforms, we could say that it brings more benefits than PDF Expert. When you open a PDF file in this app, you can preview, edit, convert or annotate it.
And it is uncomplicated in just a few steps. UPDF has a modern design that attracts more and more users. With all that simplicity and flexibility, you will not need any previous experience editing PDF files. This app has software adapted to all PDF workflows, even the most difficult ones. Also, you can fully manage the PDF file, view properties, and print or share the file. UPDF has a split-screen feature.
This means that it will allow you to open two PDF files at the same time.
Besides editing, the most common problem is converting PDF files to other formats. Using this app will seem like the most uncomplicated job in the world. You can easily convert a PDF file to Word, Excel, Powerpoint, Image, HTML, Text, CSV, XML, PDF/A. With all that, it is possible not to lose the format. This is because UPDF comes with OCR, which helps further with scanned files.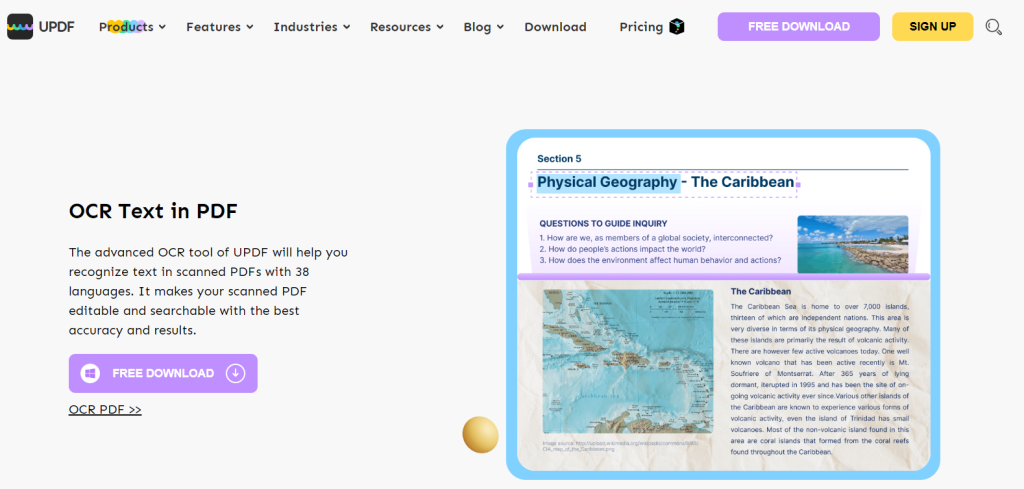 Also you can additionally edit the text. Whether it is underlining or crossing out, adding frames, stamps, signatures, etc., you will be able to do it all in a few simple steps.
If you decide to buy the UPDF app, you get lifetime access to this app, which includes all additional minor updates. For larger updates, you may or may not have to pay a nominal fee. It depends on what kind of update it is. If the developers of UPDF decide to redesign the software or upgrade the underlying technologies – it is up to you to accept the new updates.
Final Words
We have presented you with the best alternative to PDF Expert. However, when we review all the features offered by this app, we could say that PDF Expert is an alternative to UPDF. Everything you wanted to do with a PDF file is now possible! Make your purchase today and get a lifetime deal with all minor updates.