Managing events is a tiring and resource-consuming thing to do. You get better with experience and cannot influence that from the beginning. What you can control are the tools you use to manage events. If you are using WordPress, you probably already know that there are dozens of plugins that can help you achieve your goals.
WordPress event plugins can automatize and improve the experience of scheduling an event, booking a spot, purchasing tickets, giving practical information about the event, and so much more. To help you with the selection, I compiled a list of the best plugins for event management in 2022.
WP Eventin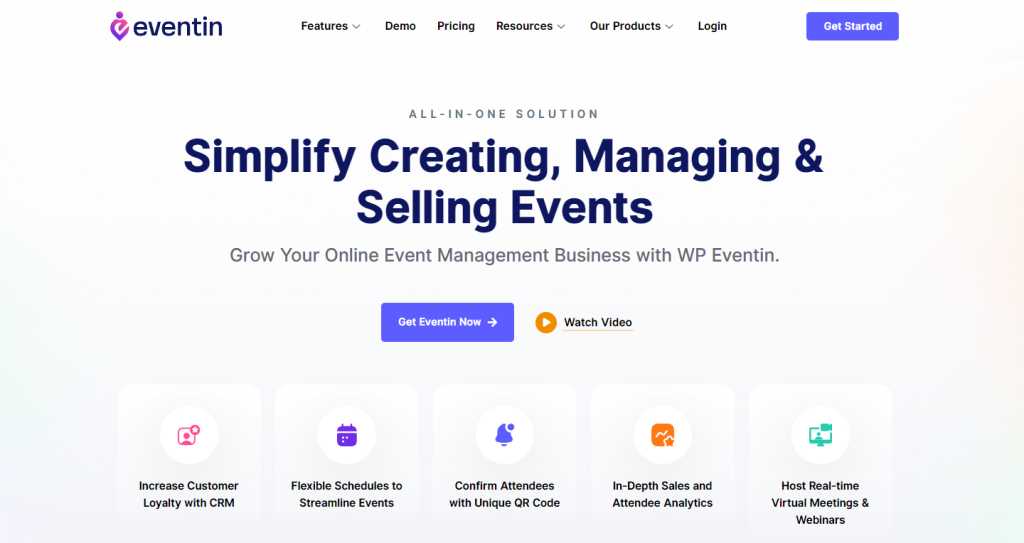 First on the list and my personal favorite is WP Eventin, a plugin that has it all. Whether you plan to organize a one-time or recurring event, online or offline, this plugin has you covered. This plugin comes with all the necessary features for successfully organizing any event.
Nowadays, when one says event, it doesn't automatically imply a physical gathering. This is why the creator of WP Eventin made sure you can direct your visitors to a Zoom meeting if it is an online event or show them an integrated Google map with the event's location in case it is in person.
You'll also have complete ticket management control and can create different ticket tiers if you want to increase the price as the event approaches. This plugin integrates with the WooCommerce payment processor, so that's just more convenience going your way.
If you are hosting a conference with multiple speakers, create a nice profile for each speaker and show them to the world. With WP Eventin, all of this can be done with a few clicks once you know the names and the description of the speakers.
This plugin's creator made sure that it suits the needs of event managers and conference organizers, as well as fitness trainers and music instructors. This makes it very easy to use, yet very powerful if you are ready to manage the biggest concert in your city this summer!
Events Manager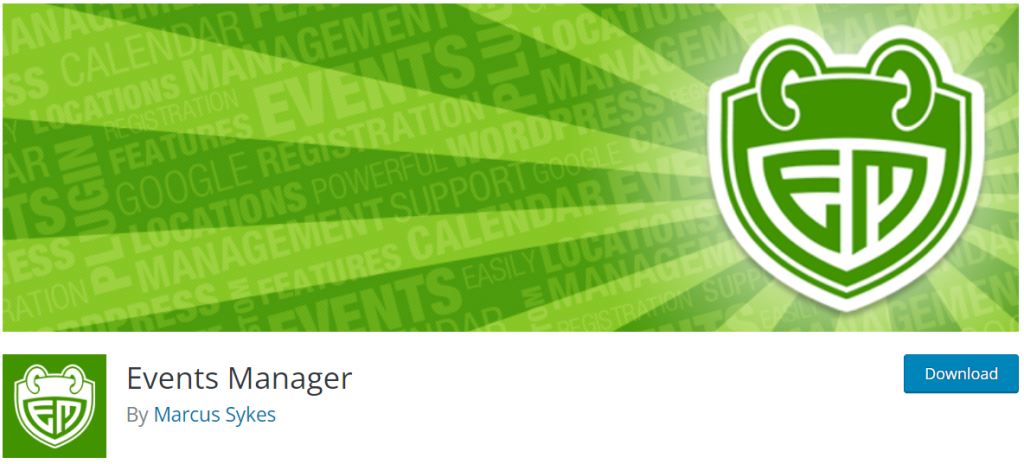 Next on my list is Events Manager. This WordPress plugin has been around for quite some time, so it's no surprise that many sites use it. The main future of this plugin is the calendar. It can be configured in a few different ways, depending on if you want to show details about the event or make ticket booking possible straight from there.
From your dashboard, you can do all of the management regarding bookings, and you can even configure it so that each booking needs manual approval. This might be handy for open events but would be a problem for bigger events.
This plugin is more suited for those that organize offline events. So keep that in mind if you should decide to choose it.
WP Event Manager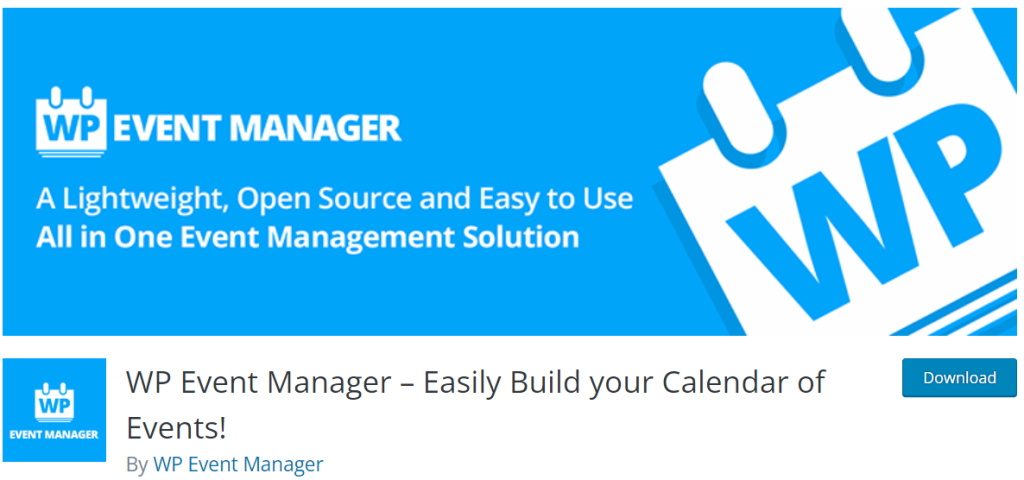 WP Event Manager is a plugin with fewer features than previous plugins on the list. This makes it easier to use, but scaling it to work for larger events might be tricky. Sooner or later, you might need additional features, and this means additional plugins.
However, if simplicity is vital to you, it will get the job done. For any additional functionalities, you can also get a premium addon or two. They are listed on WordPress, so feel free to take your pick. WP Event Manager is simple and can serve the purpose if you don't expect too much.
EventON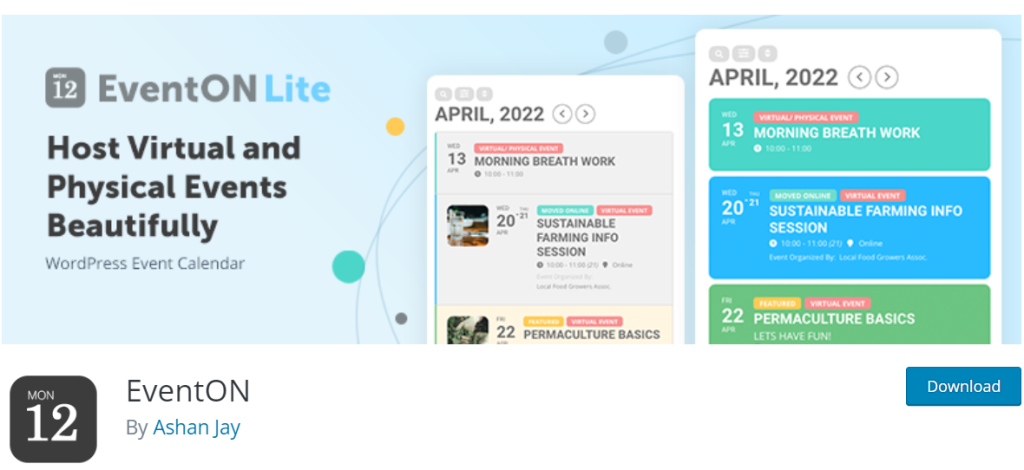 Going back to feature-rich plugins, next on the list is EventON. The first thing one notices is the clean interface that comes with this plugin. Since it comes with many settings for event management, it's a big plus that it's not visible to the end user.
This plugin is updated regularly and offers some unique features one might need for an event nowadays, like health care guidelines. The events planned via this plugin can occur multiple times, daily, weekly, and monthly.
Amelia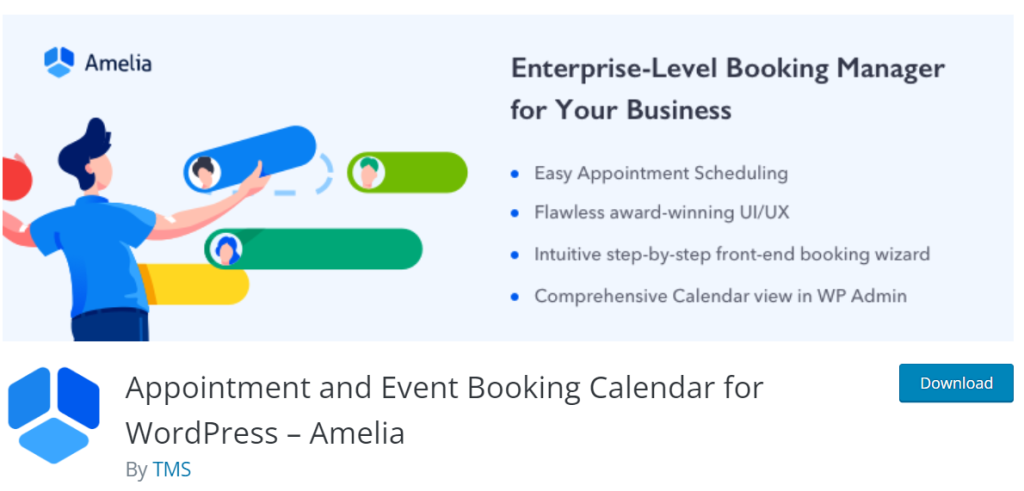 Last on our list is Amelia, a minimalistic WordPress plugin that will create an online booking system on your website in minutes. This plugin is primarily made for service providers and small businesses that have a constant need to book or reserve a spot. It can also serve the purpose of online or in-person lessons or smaller events.
Conclusion
With the list presented in this article, I covered some basics and things I pay attention to when choosing a plugin. What is always essential is scalability – organizing an event once per month today doesn't mean I will do the same in the future.
This is why WP Eventin is always my choice when it comes to flexible and straightforward yet effective event management. No matter if my event will get rescheduled or moved online, all system changes are done within a few clicks!