Nowadays, making a website with WordPress is easier than ever, right? All you have to do is click a few times to choose a theme, and you'll be set with a website in just a few minutes. That doesn't have to mean that the website will be good, though. Making a good-looking WordPress website isn't always that easy and can be a bit frustrating.
That's also the reason why there are people who create websites for a living, but you don't really want to pay someone for something you can do yourself, right?
If that's the case, you'll probably need some plugins to make all of this work, and now you're wondering which ones are important. That's why we're here to show you the best WordPress plugins that will totally make your website look and work much, much better.
1. Coming Soon & Maintenance Mode/UnderConstructionPage
When you first start working on your website, you'll want to inform your possible visitors that your website is not finished yet and that it's coming soon. Since WordPress's coming soon page is not that great. You'll want to grab one of these two plugins.
Coming Soon & Maintenance Mode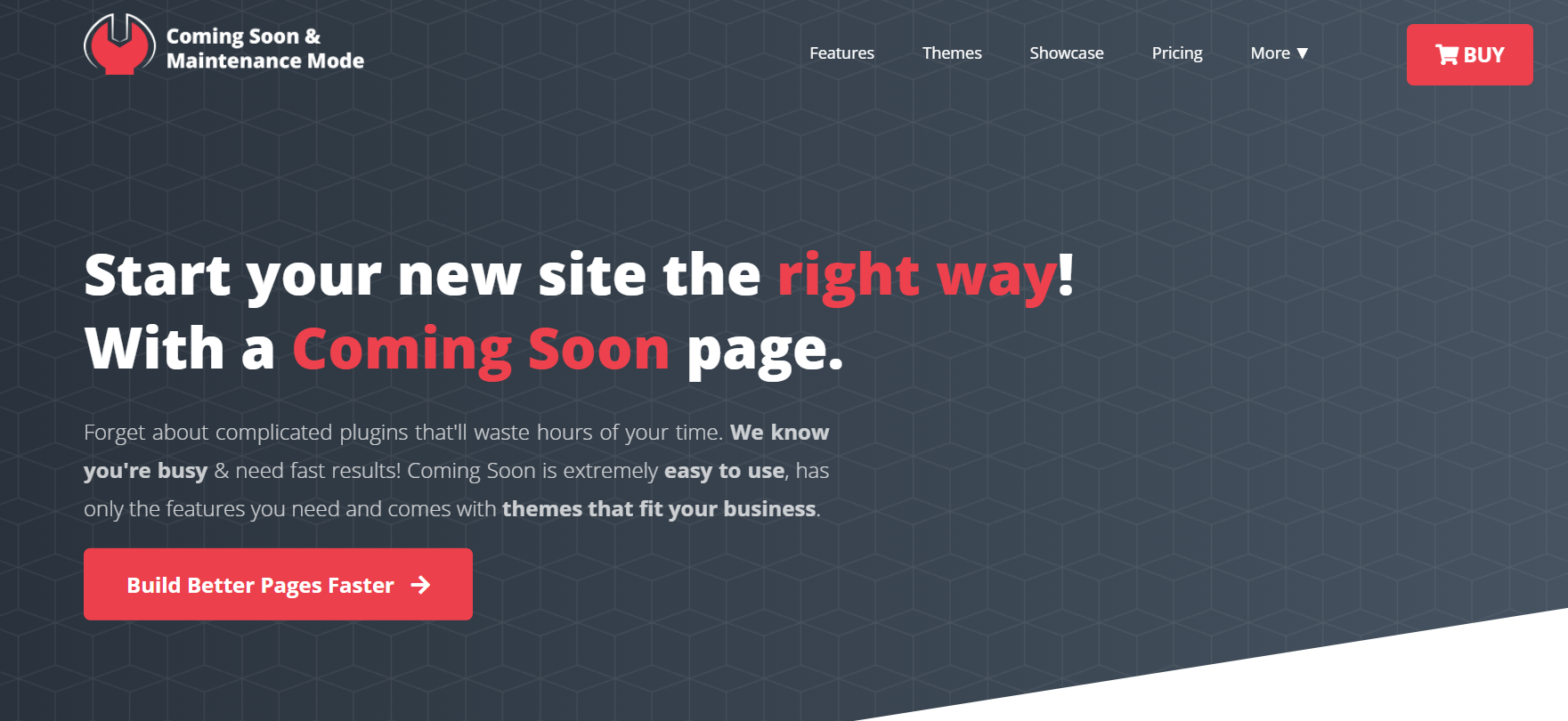 Coming Soon & Maintenance Mode was developed by well-known developers over at WebFactory Ltd. This plugin is one of the best ones when it comes to making a coming soon or a maintenance mode page. With over 2 million free images and over 170 themes, you'll be able to make a coming soon page in a matter of minutes.
If you think that themes are too basic for you and you want something specially made for your website, there's also a feature where you can fully customize any theme you pick, everything from the colors up to fonts, images, and buttons.
Also, you'll be able to gather emails directly from this plugin, which makes it a lot easier to inform your visitors that the website is all done and ready.
When it comes to price, this plugin's starting lifetime package is the "PRO" package, which comes in at a one-time purchase of $79, giving you the ability to set up a coming soon page for one website.
UnderConstructionPage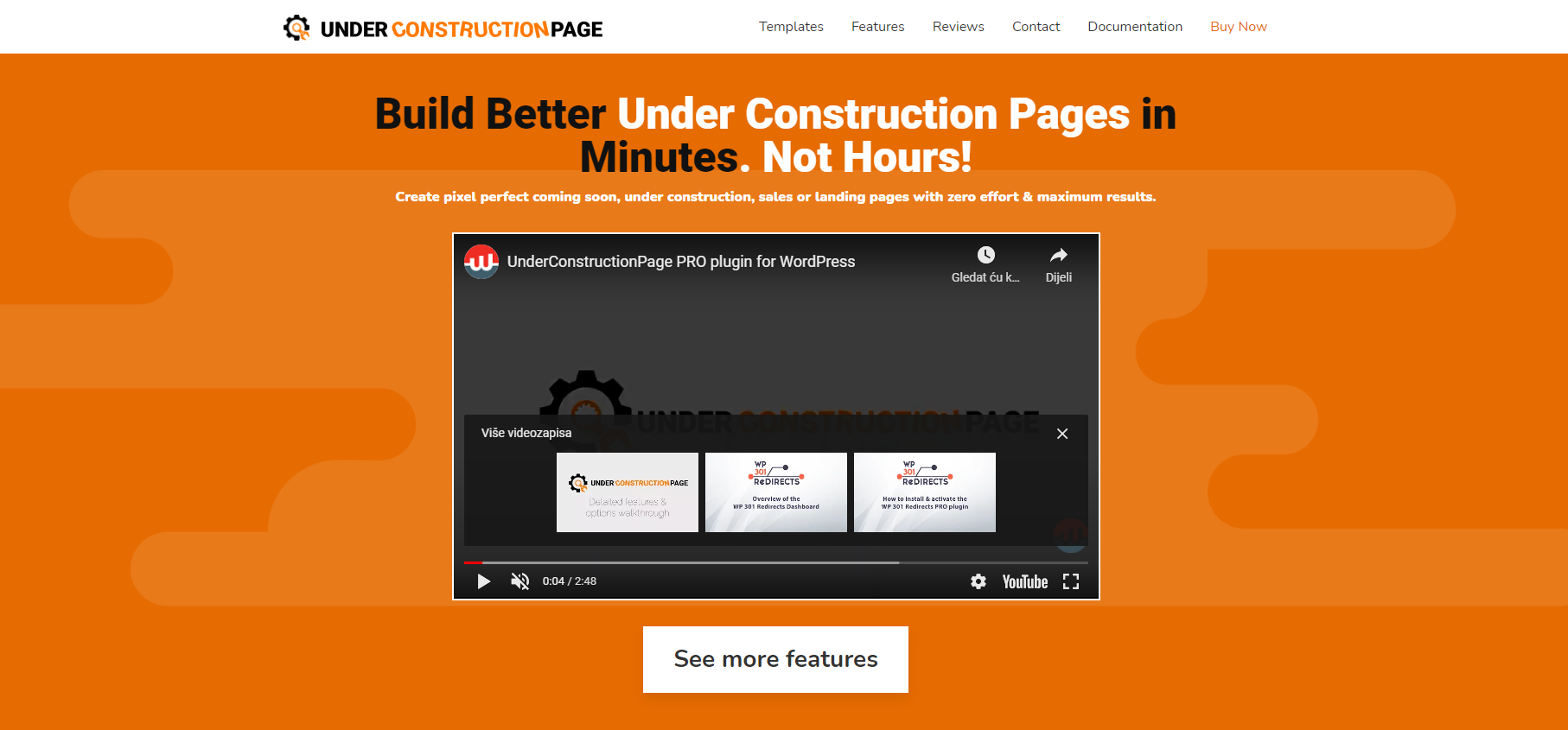 If you are looking for a simpler and cheaper option, look no further than UnderConstructionPage. For a low price, you'll be able to make a nice-looking "Under Construction" page with a beginner-friendly drag and drop builder while also having the ability to fully customize the page whichever way you please.
You also have over 2 million free images and over 260 templates, so if you just need a default page, you'll be good with that, too.
2. WP Reset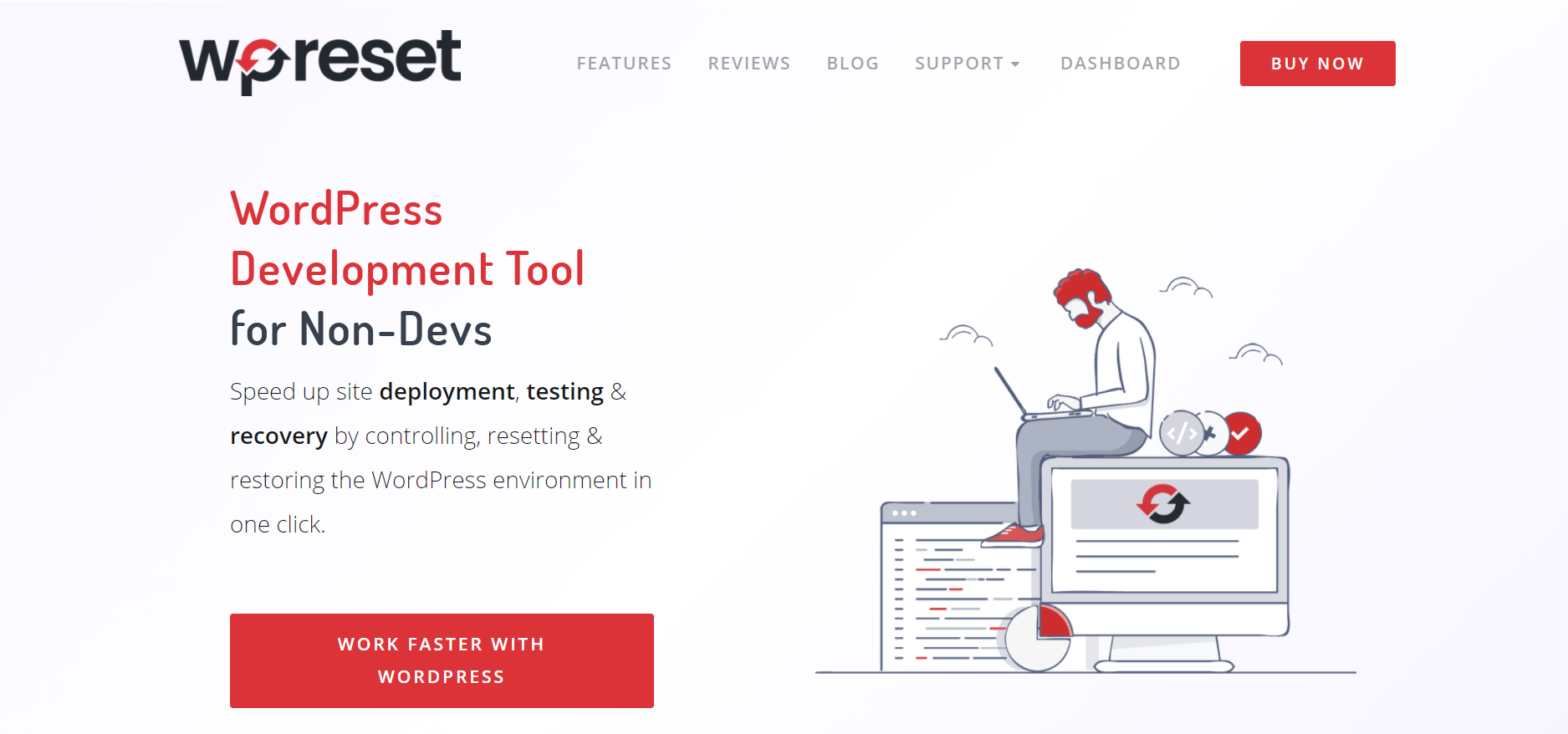 Now that you're done with your "Coming Soon" page, you'll probably want some help while building your website up, and that's where WP Reset comes in. WP Reset is a plugin that will speed up site deployment, testing, and recovery by controlling, resetting, and restoring the WordPress environment in one click.
What this means is that after you install this plugin, you'll be able to freely work on your website without having to worry about messing it up – you are always free to roll back and reset the website with WP Reset's. "Time Machine."
Besides this, you'll be able to install your favorite plugins in bundles, which saves you a lot of time.
If we switch over to the price, it's all fine and dandy here, too. For only $40 a year, you'll be able to use every feature this plugin provides on one site.
3. WP 301 Redirects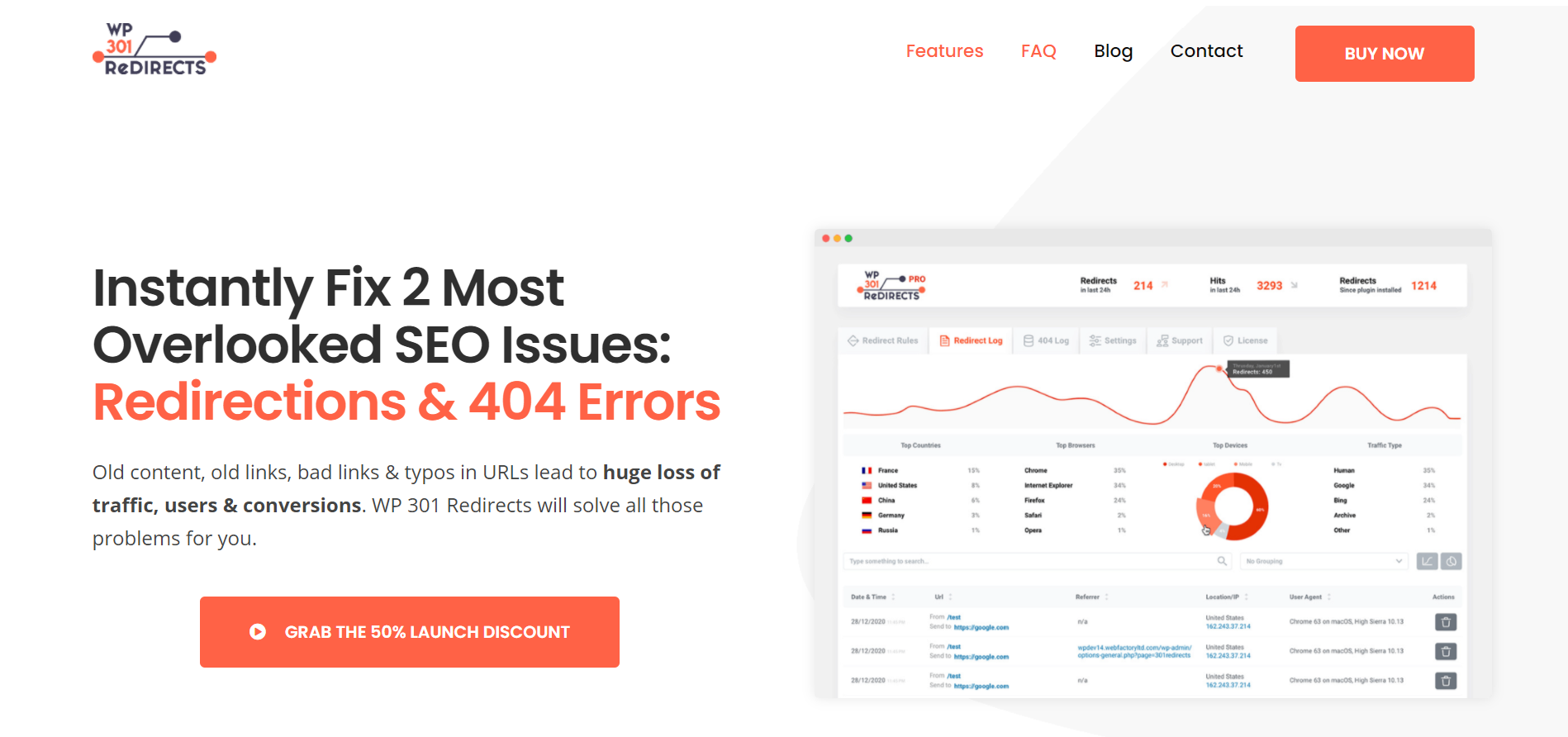 No one likes bad redirections and 404 errors, right? Well, they do happen quite often, and trying to evade them without having a plugin is almost impossible – that's where WP 301 Redirects hops in.
This plugin makes sure that all your redirects lead to the places they are supposed to. Plus, it replaces every 404 and changed URL with a redirect. This way, you'll be sure that no visitor will end up at a dead-end or at the wrong place.
Price is also not an issue, with the basic package being only $39/year, giving you all features we just mentioned on one website.
4. BackupGuard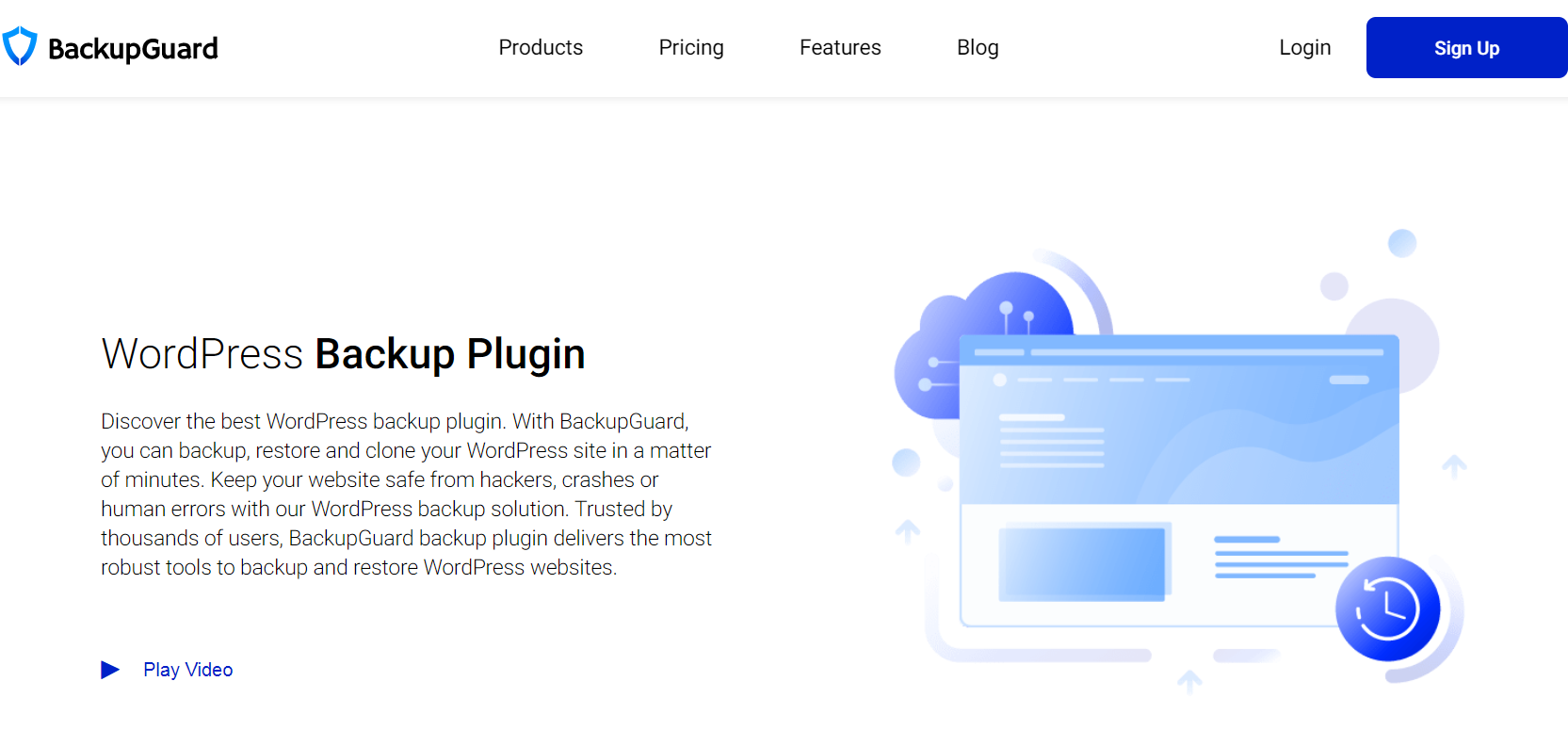 While you're working on your website, and when you finish it, you probably want it to be fully backed up in case anything bad happens and your website goes down or even loses some files. The perfect plugin for that is BackupGuard.
With BackupGuard, you'll be able to backup, restore and migrate your WordPress website for optimal safety, making your data 100% secure. Best of all, all of this is automated, so all you have to do is just set up the plugin and let it do its work. It's that easy.
BackupGuard is also dirt cheap at only $39 for all features and up to 5 website backups. Not to mention, it also comes with a security plugin. So, it's actually a 2 for 1.
5. Simple Author Box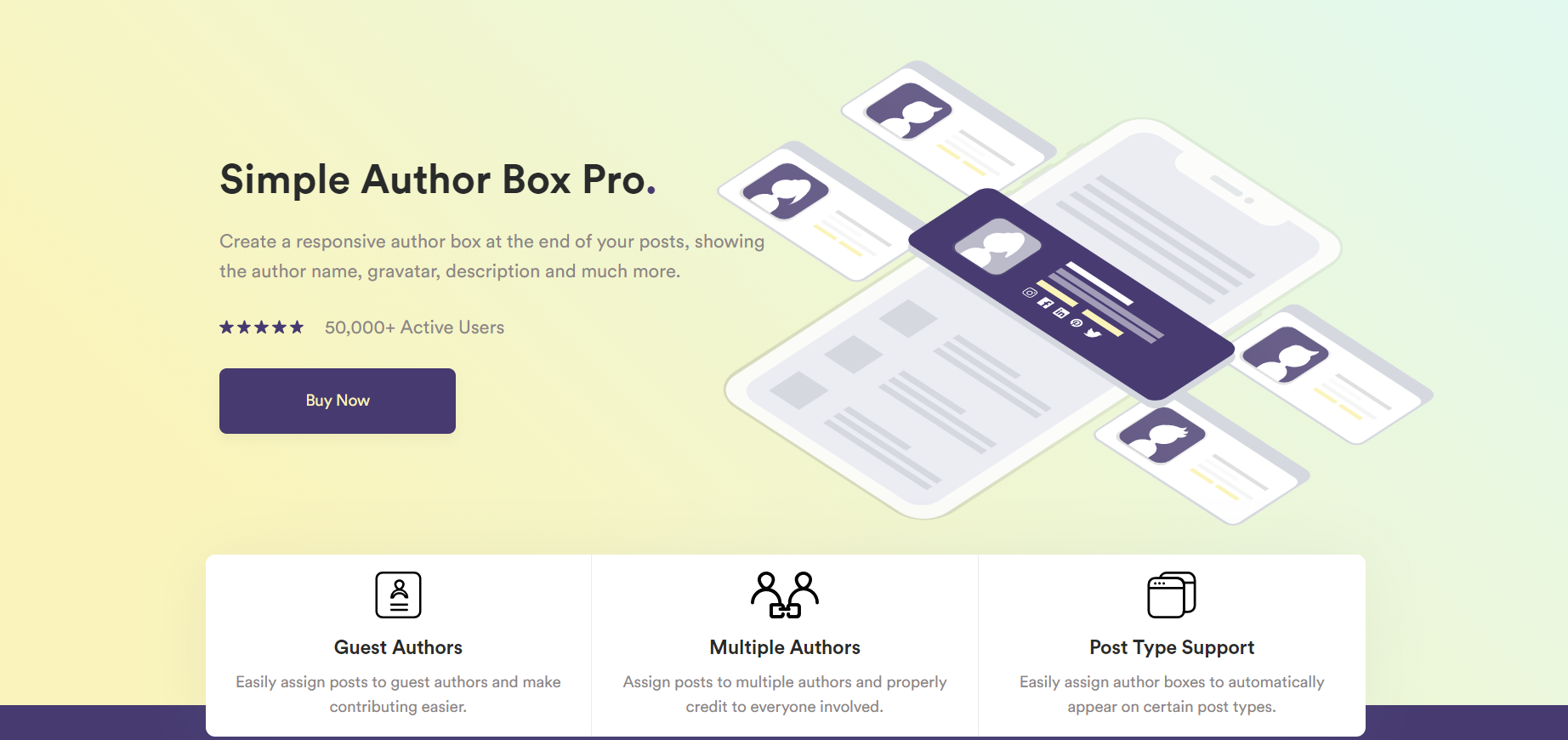 With this simple plugin, you'll be able to create a responsive author box at the end of every post, making sure that your visitors will be informed about the authors of each and every blog post you publish.
Simple Author Box is also fully customizable, so you don't have to worry about ugly and unfitting designs – you can edit it to your liking. Besides this, Simple Author Box offers features like Guest Authors, Multiple Authors, and much more.
This plugin isn't bad at all when it comes to pricing – only $39 a year for all of these features on one website. This is a plugin that you have to get.
6. Blogely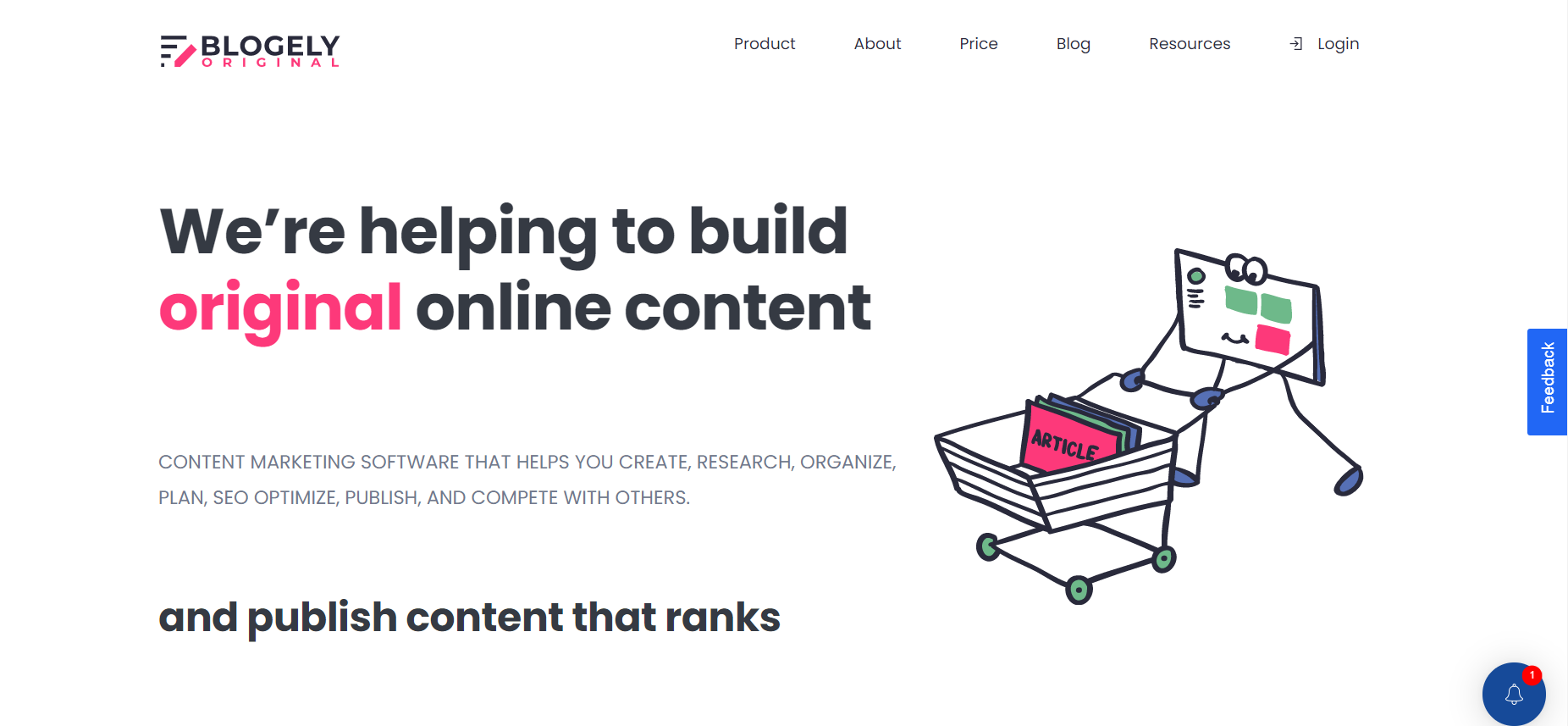 Now that you're all ready to write posts on your brand new website, we guess that you won't mind some help, right?
Blogely's main job is to help you with writing high-quality original content faster and publish it to WordPress effortlessly. Also, it will increase the traffic on your website by optimizing blog posts for SEO in just a few minutes.
Blogely also has lots of other features that will help every blogger, from a newbie up to a professional writer. Best of all, the price is good, too. By making a one-time purchase of $79, you'll be purchasing a tool you'll be grateful to have on your daily writing adventures.
7. WP Sticky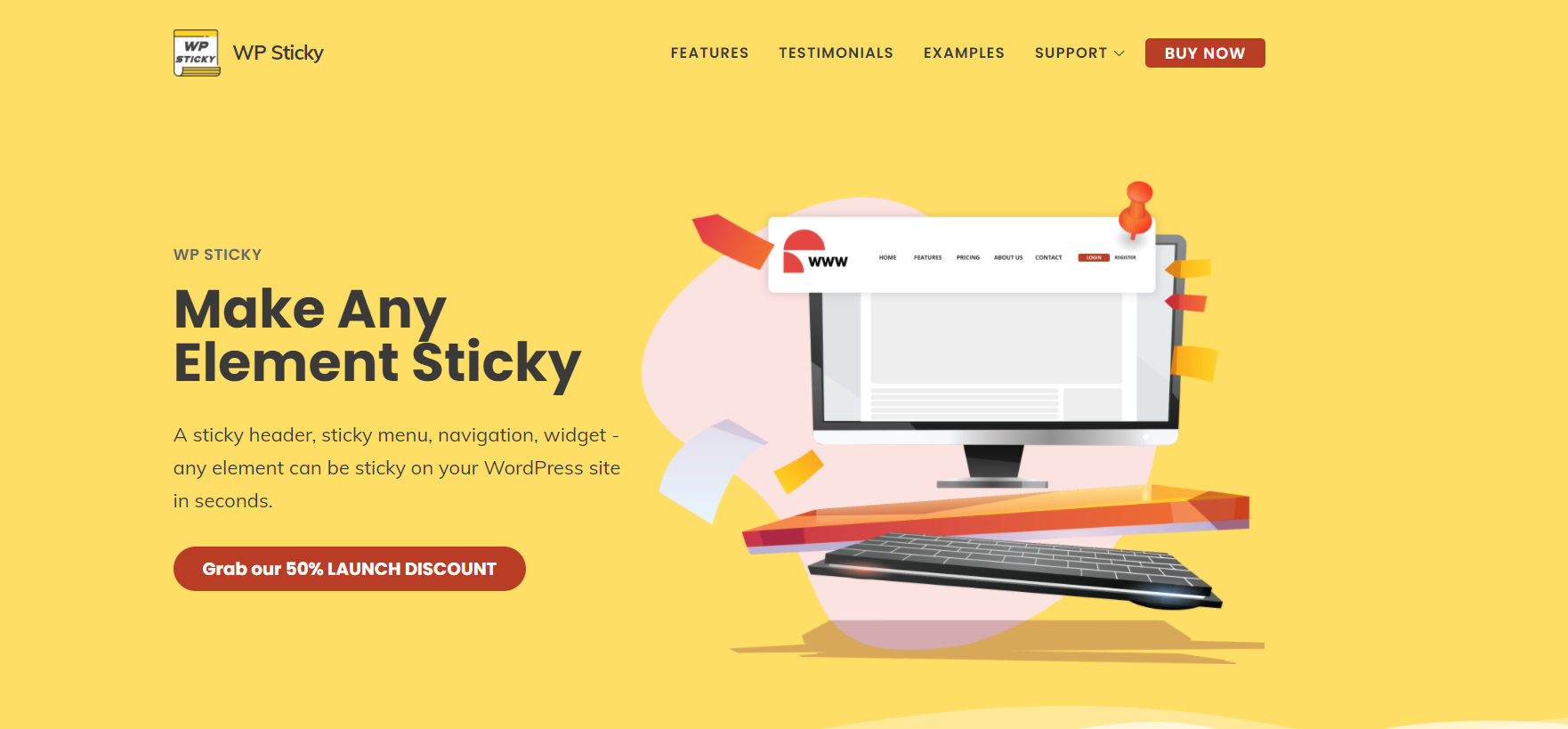 In case you decided to make one of your elements on WordPress sticky while scrolling through, you're at the right place since we got a perfect plugin for you. WP Sticky is a plugin that makes any element sticky, and it does it quickly and easily.
All you have to do is install the plugin, open up its beautiful menu and pick an element that you want to make sticky – it's that simple. Also, this plugin works really fast and won't slow your website at all, which is always a plus – especially if you're on a budget when it comes to hosting.
Another thing that will help you with the money is the price of this plugin – a one-time purchase of $39, and it will always stick by your side.
8. 10Web AI Builder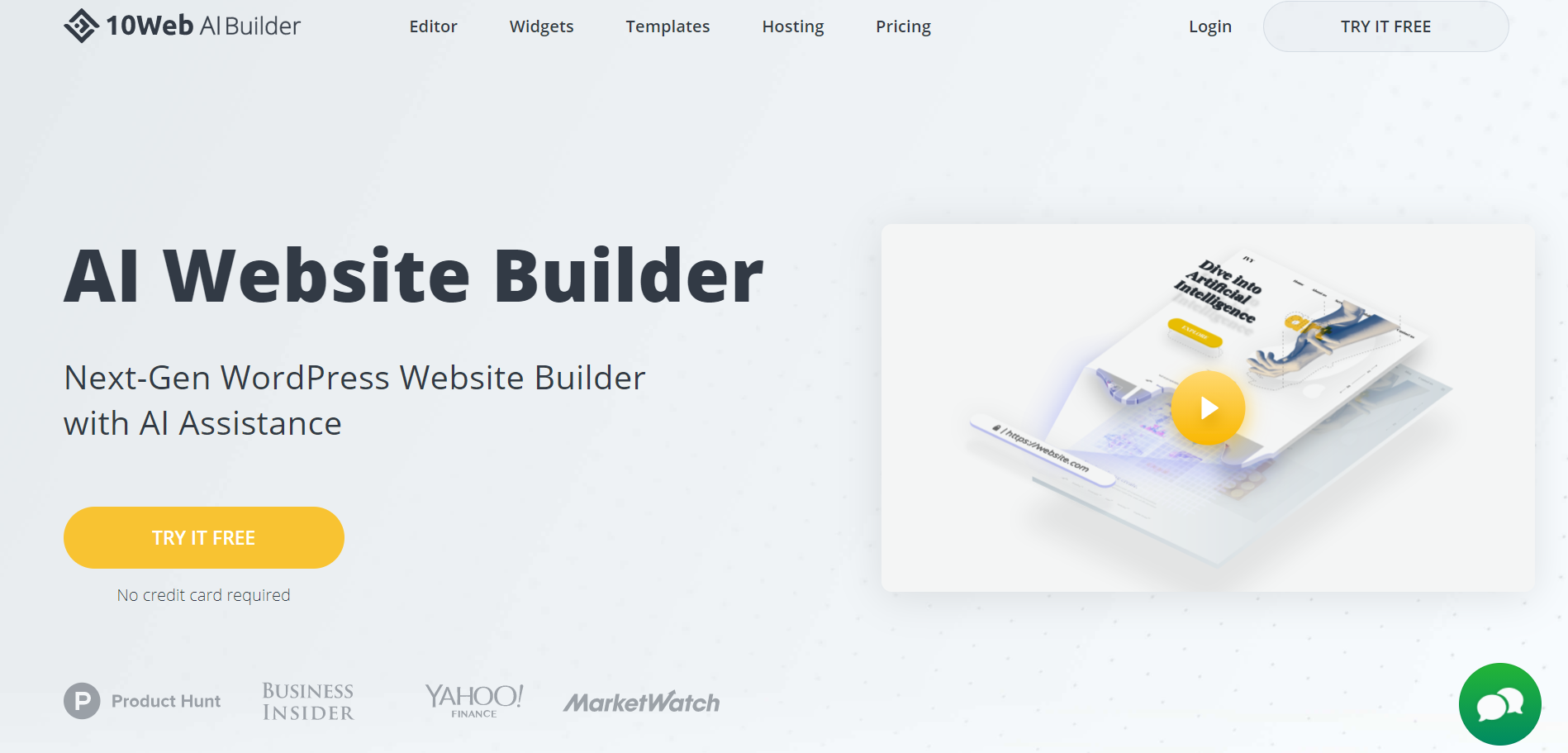 If you don't really want to do all the hard work when it comes to making a WordPress website, there's a plugin that will help you with that, too. 10Web AI Builder is a plugin that will make creating a WordPress website more fun than ever.
With its drag-and-drop system, all you'll have to do is pick an element of your choice and drag it around. Want to change something on it? Alright, just click on it, and you'll open a menu where you can change whatever you like.
The best part? You can also copy an already existing website. All you have to do is enter the link to the website, and 10Web will do everything for you. A whole website is done in a few minutes.
You're probably thinking that this plugin costs hundreds of dollars, but that's not the case. Starting price of 10Web AI Builder is only $60.
9. Optinly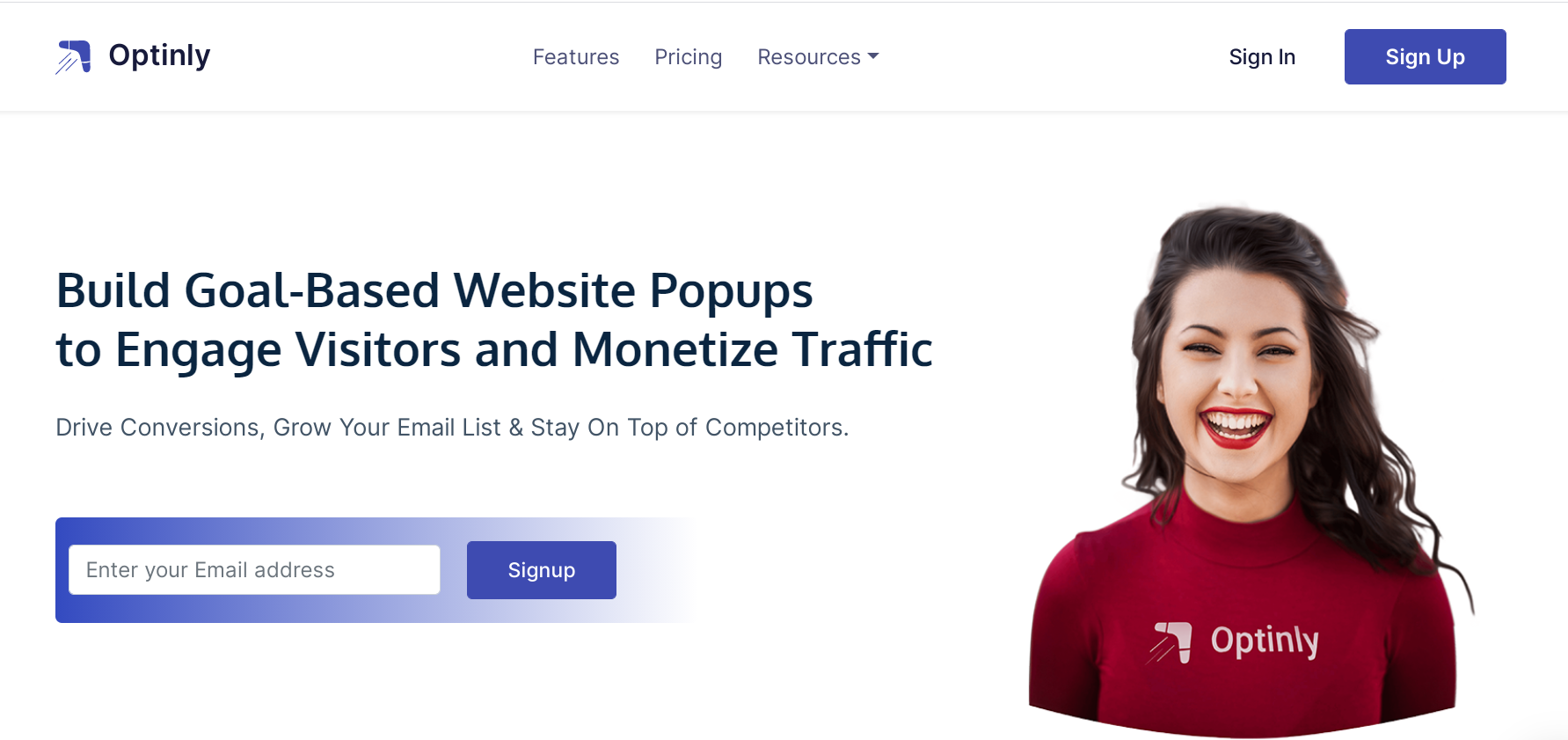 Now, we all know how useful pop-ups are when it comes to owning a website. A big percentage of clicks and emails most websites send are gathered through pop-ups, so you should definitely consider using them. The best plugin for the job is Optinly.
With Optinly, you'll gain the ability to create stunning pop-ups that will absolutely make every visitor click on them, just to see what's up. This plugin also lets you fully customize every pop-up you make, so you don't have to worry about a pop-up not fitting into your website theme. It will fit if you want to.
The price of this plugin? Dirt cheap. At a one-time purchase of only $49, you'll be able to use Optinly on 5 different websites. That's enough for your friends, too.
10. Google Maps Widget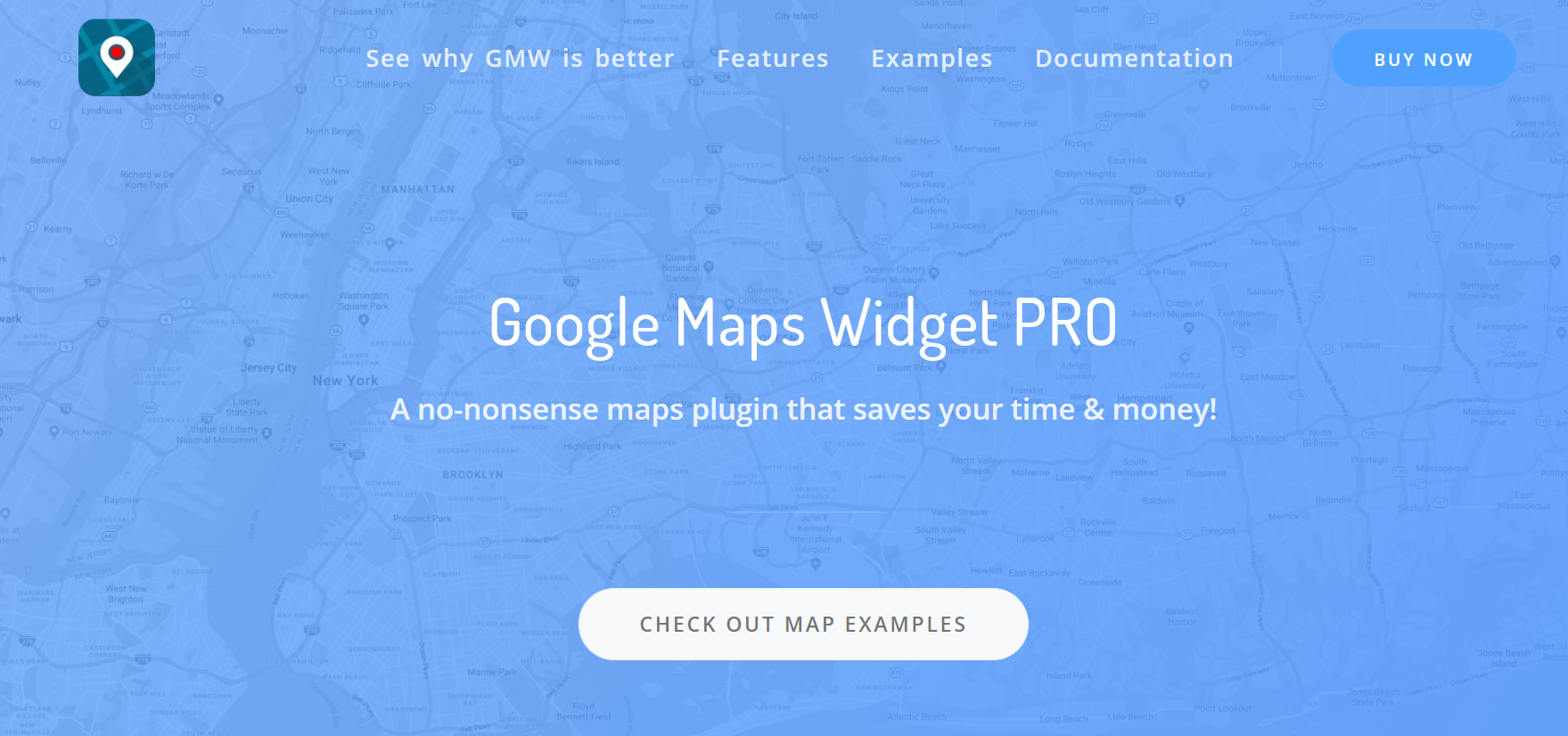 If you happen to be a business owner and want to show your visitors your exact location on Google Maps, there's a plugin that will help you with that, too. Google Maps Widget is an easy-to-use plugin that makes adding Google Maps onto your WordPress website a piece of cake – you'll only need a few minutes.
For a yearly subscription of $29, you'll be able to place a map anywhere on your website, customize it, and even make it work  well on mobile. Pretty useful, huh?
11. External Links – nofollow, noopener & new window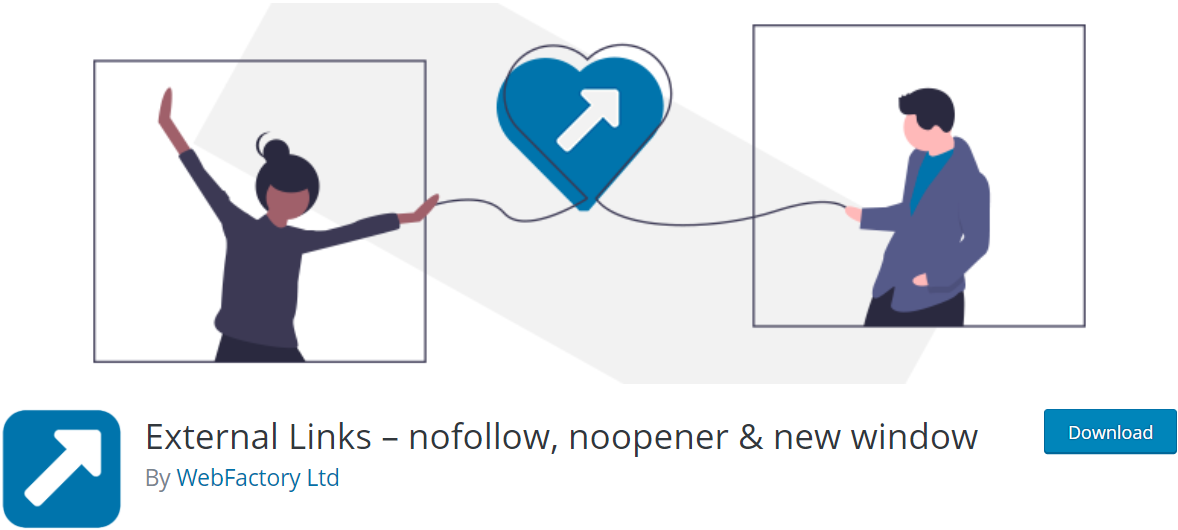 If you want to fully control every external link on your website and customize it, The External Links – nofollow, noopener & new window plugin is made for you. This plugin gives you the ability to fully control icons, nofollow, noopener, UGC, and lots of other things.
Even though it is mainly focused on users with some coding knowledge, this plugin can absolutely help you when it comes to external links.
It's also totally free, so you can download it, test it out – if it doesn't work for you, deleting it is the easiest thing to do. But we're pretty sure it will work out pretty well.
12. WP Force SSL & HTTPS Redirect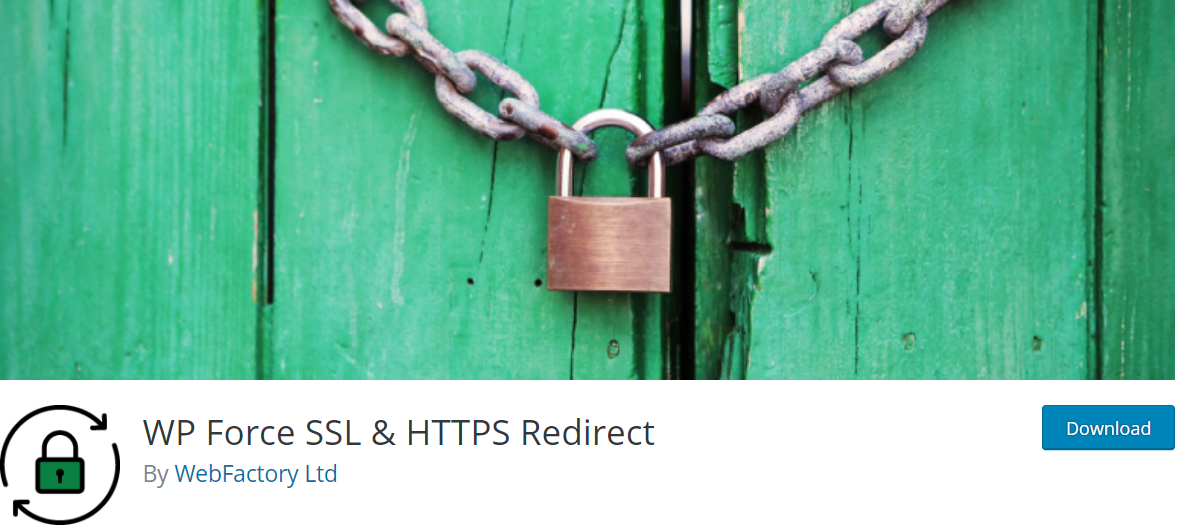 WP Force SSL & HTTPS Redirect helps you redirect insecure HTTP traffic to secure HTTPS ones and all of that without touching any code of all. All there is to do for you is download the plugin, activate it, and everything else will be automatically configured for you, making your website 10 times safer.
We would say that this plugin is a must for all websites out there. Just like the previous plugin we mentioned, this one is 100% free, too.
13. WP Rocket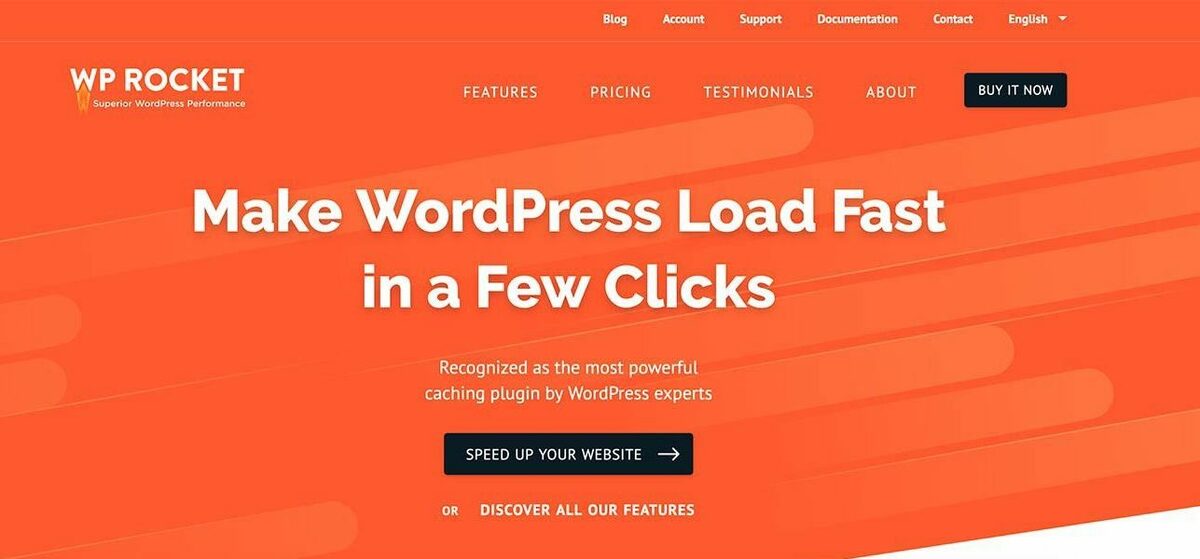 Now that you installed all of these plugins, you should expect a drop in performance, that's for sure. That's why for that, we have a plugin named WP Rocket.
As the name says, this plugin will let you improve your website speed and performance, and everyone needs that, right?
Conclusion
After going through all of these plugins, everyone probably found their pick and installed what they think is useful. We would say that all of these plugins that we just mentioned are very useful and will help every user, so feel free to go ahead and try them out, if nothing else. Check out this WP Rocket review for more details!