Using and sharing information online got a huge boost with the rise of social media. Social media got a very important role on the internet, one we can't imagine life without these days. As a website owner, you definitely need to get the best out of that fact. You can get people to share your content on social media and increase traffic quickly.
All you need to do is add the "share" button to your website, and you have already taken a huge step. WordPress can offer you some great social media plugins that can help you improve your social media performance. So, let's check up on some of the best social media plugins for your WordPress website.
1. WP Social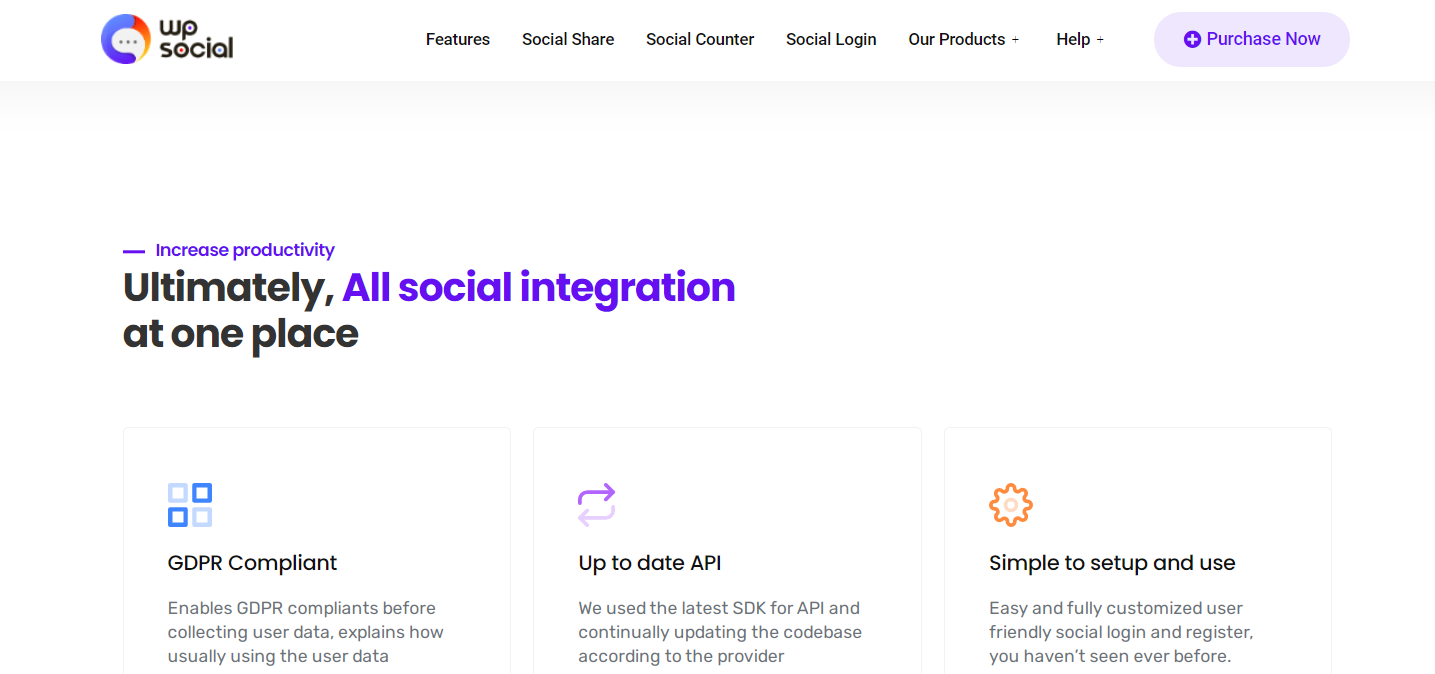 WP Social is a plugin that helps you maximize the effects of your site's audience with customizable social logins, counters, and share buttons. You can easily and quickly add social logins, counters and share features to your WordPress site. It is a great option for influencers, bloggers, and social media managers that are searching for simple social media integration.
Users can log on to your WordPress site with their social media accounts. You can integrate nine social media services with, including Facebook, Twitter, LinkedIn, and Google. Also, you can customize styles, buttons, layouts, and counters to make them match your website's design. Social share buttons are available in 18 different styles you can choose from.
The social share feature allows people to get your content to their platforms. There are many more amazing features, like showing or hiding the share counts, managing custom login redirect URLs, showing or hiding social login buttons for different pages, and more.
You can also showcase the number of your subscribers, followers, and fans on fifteen social networks. You can even determine the cache hours for the counter data and use shortcodes anywhere on your site to get all the features and integrations you need.
2. Simple Social Buttons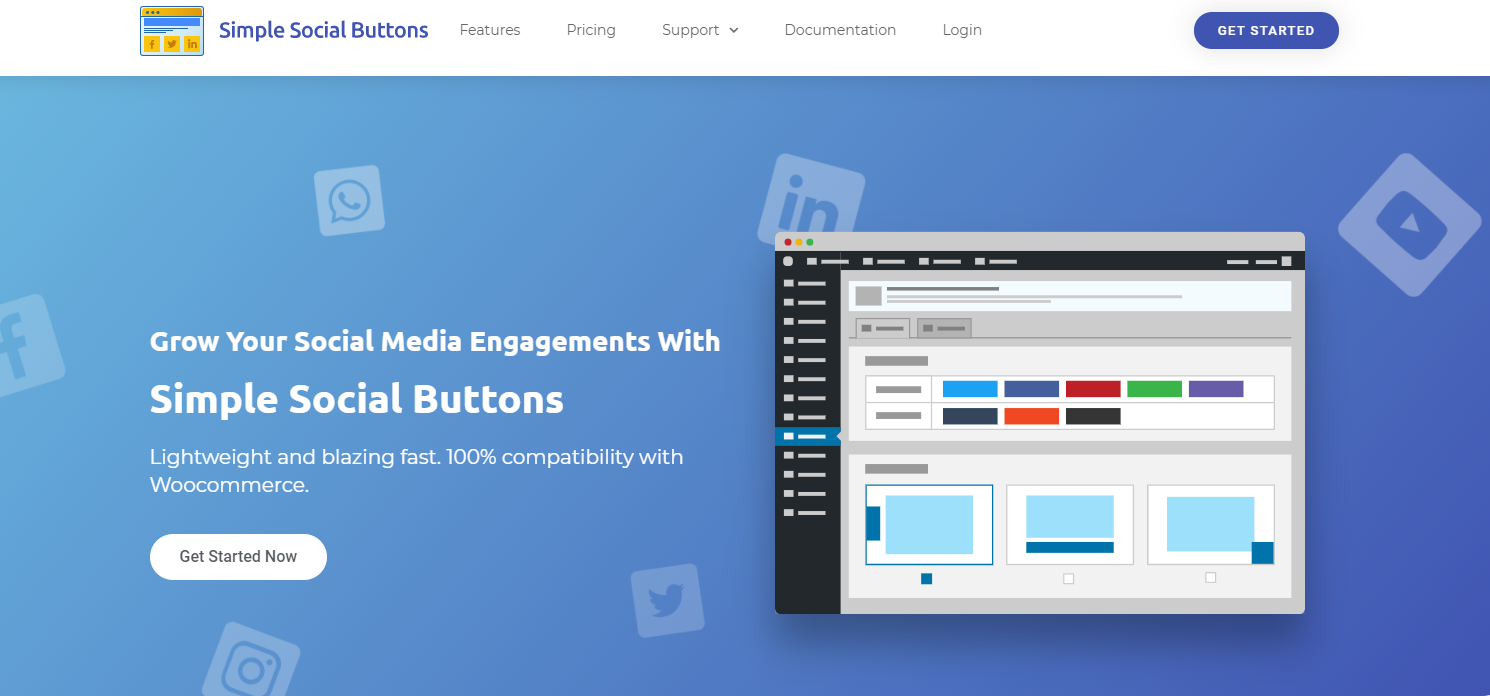 This plugin lets you adjust the design and display of social media buttons on your website. Every design is customizable, so it can easily blend in with the rest of your website. You can choose from a variety of colors, styles, and more. You can also display the buttons from five different page locations, and it includes fly-ins and pop-ups.
Simple Social Buttons is easy to set up, and it is great to use if you are a solopreneur, blogger, or an agency that wants to boost your social media engagement. Simple Social Buttons lets your users share your content on their social media accounts. Driving user interaction is easy since you can position social media channels strategically to boost your site.
With Social Meta Tags, you gain control over how your posts appear on social media platforms. You will love how professional your website will look on another platform. Your content will become easily shareable and increase your website's traffic mighty fast.
3. Easy Social Feed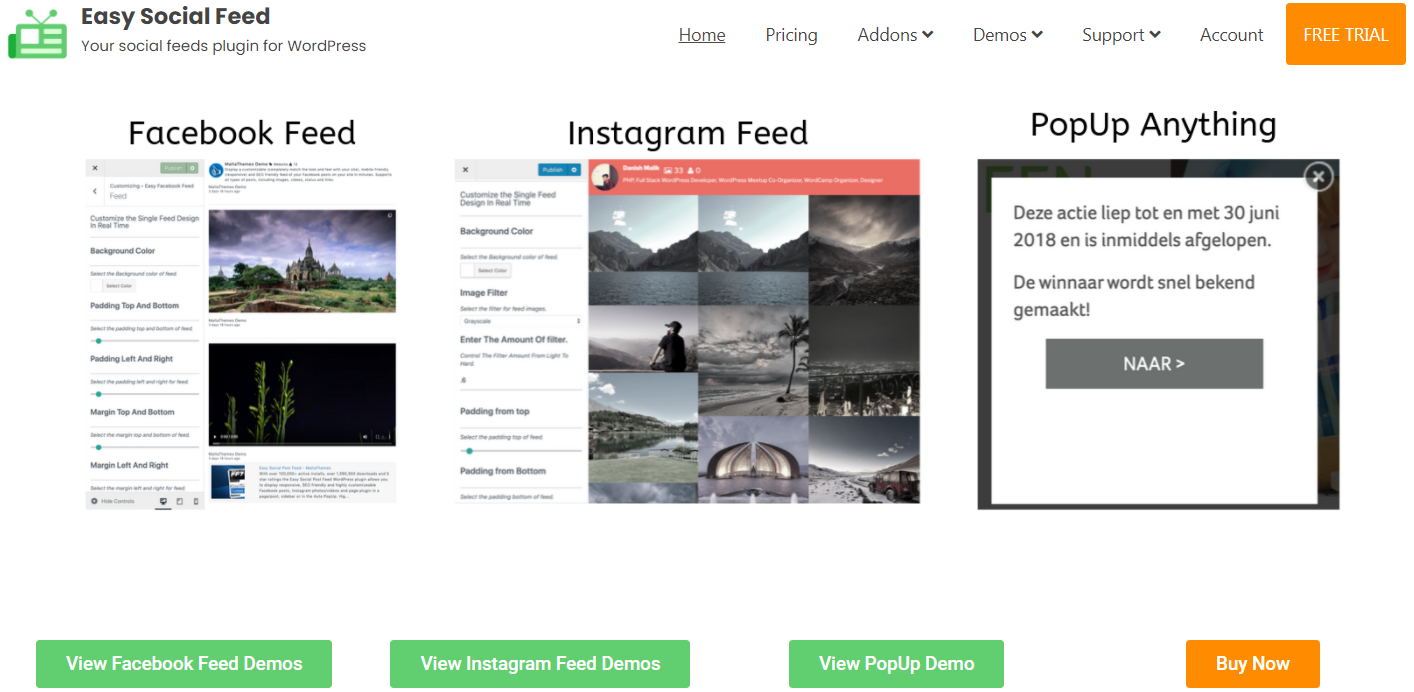 Easy Social Feed is a responsive, SEO-friendly WordPress plugin for custom Facebook and Instagram feeds. It will surely save you some money and some time since you can automatically generate dynamic content for your website. By displaying your Facebook content (status updates, images, albums, videos, comments, and more) directly on your sites, you can collect more likes.
Improve your SEO by adding SEO-friendly quality content to your website with keyword-rich Facebook and Instagram content from posts, comments, images, and more. Keep your online visitors engaged with this simple plugin. It's a great option for anyone who wants to link their social media content with their website and for those who want to increase engagement.
4. Shareaholic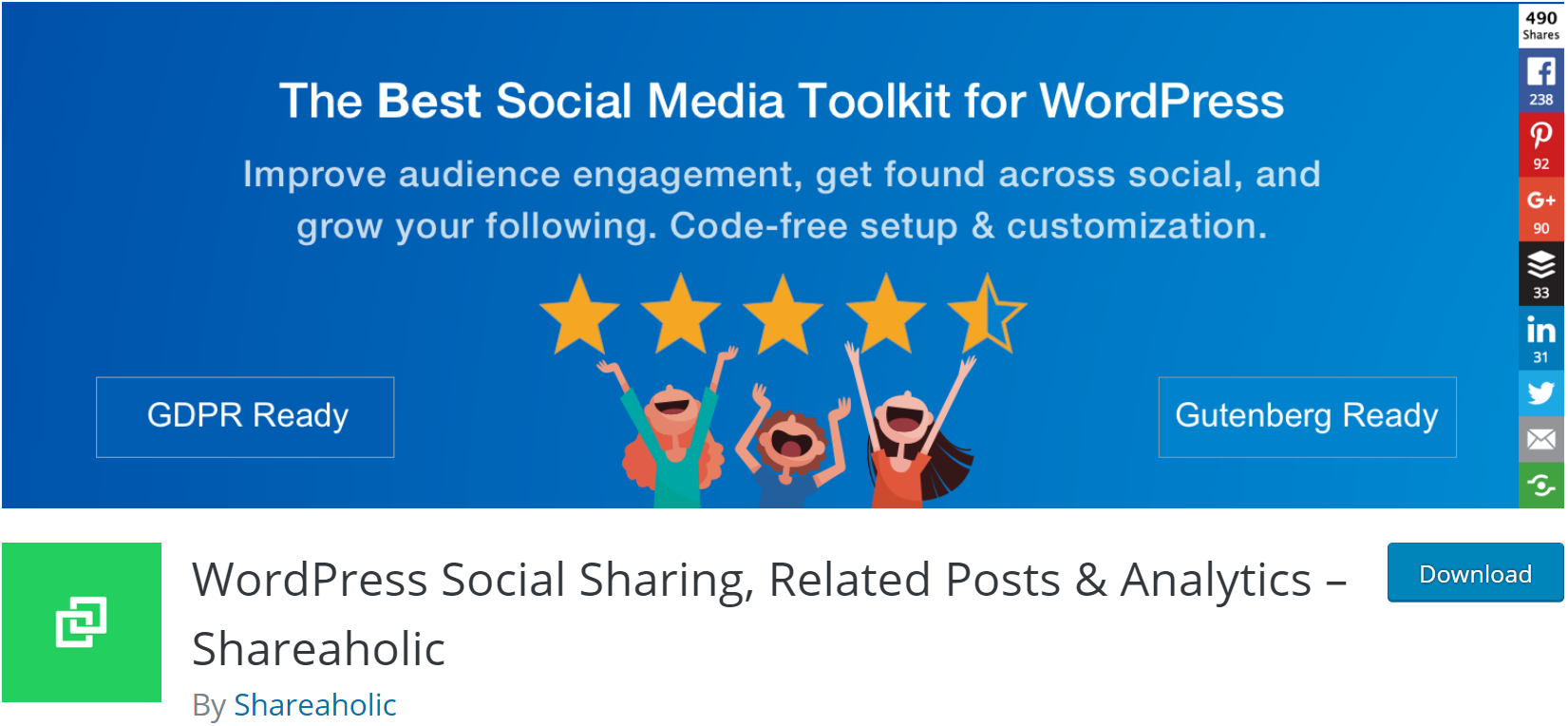 Shareaholic is an all-in-one content amplification platform that has plenty of various functionalities. It includes share buttons, social analytics, and related posts. Increasing your traffic gets easier, engagement is improved, and your conversions are boosted. Great, right?
You can easily add promotional content and ads. The interface is simple to use, and the share buttons can be added to your posts, pages, and more. You get to choose the position of share buttons, adjust the design and icon colors. This is definitely a plugin worth considering.
5. FS Poster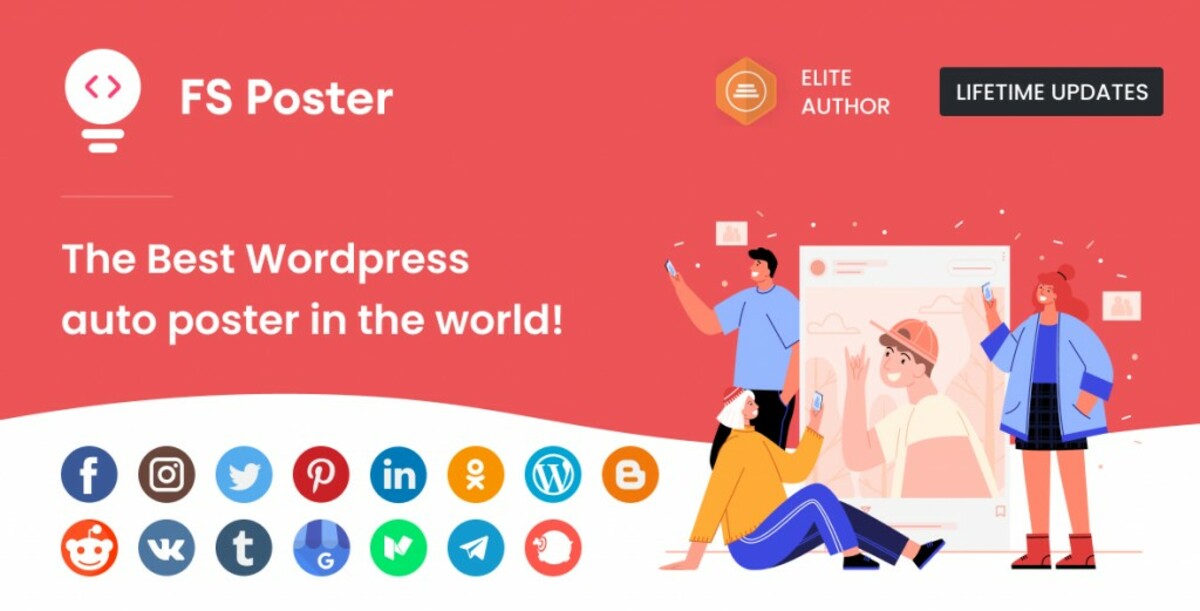 FS Poster is a lifetime WordPress Social Media Plugin that lets WordPress website users integrate their website with social media accounts. Social Media automation is one of the essential elements of FS Poster to boost engagement across several platforms towards your business. With this plugin, small business owners, bloggers, individual website users can automatically publish their posts from WordPress to 15 social media accounts. You can add an unlimited number of accounts to social media networks and log in. Custom posts, images, videos, WooCommerce products, and blogs can be posted on social media networks at the same time or can be scheduled with the "Post Schedule" option. Each post can have its own URL with the customized URLs feature provided by the plugin.
FS Poster saves your time with social sharing, increases engagement, and keeps your accounts organized. From the website perspective, it improves SEO as the traffic from social networks comes to your website, and eventually the number of visitors increases. FS Poster supports hashtags, emojis, proxy, and translation. To track your social media insights, you can view the dashboard and reports along with link clicks tracking. With full access to features in a lifetime license and 24/7 customer support, FS Poster costs only 45$ for the benefits that it offers.
6. Social Media Plugin by Social Snap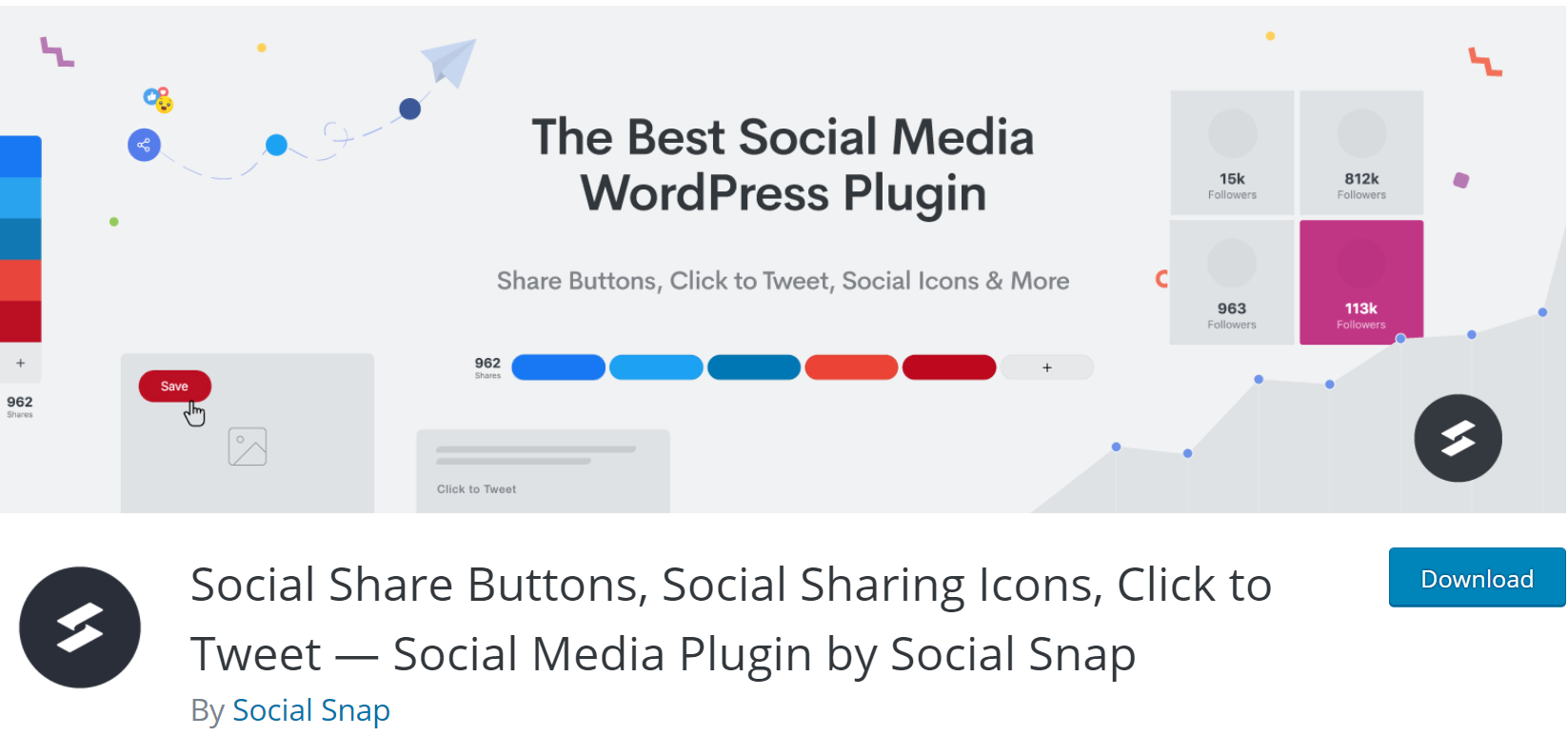 This plugin allows you to boost your website's traffic and increase engagement through social media. It is easy to install and use. You get to add customizable buttons for all the popular social media sites such as Instagram, Twitter, Facebook, and more.
That is one of the easiest ways to stay connected with your users. Also, Social Media Plugin by Social Snap is speed optimized, so it doesn't slow down your website at all. A great option to consider all around.
7. Social Media Feather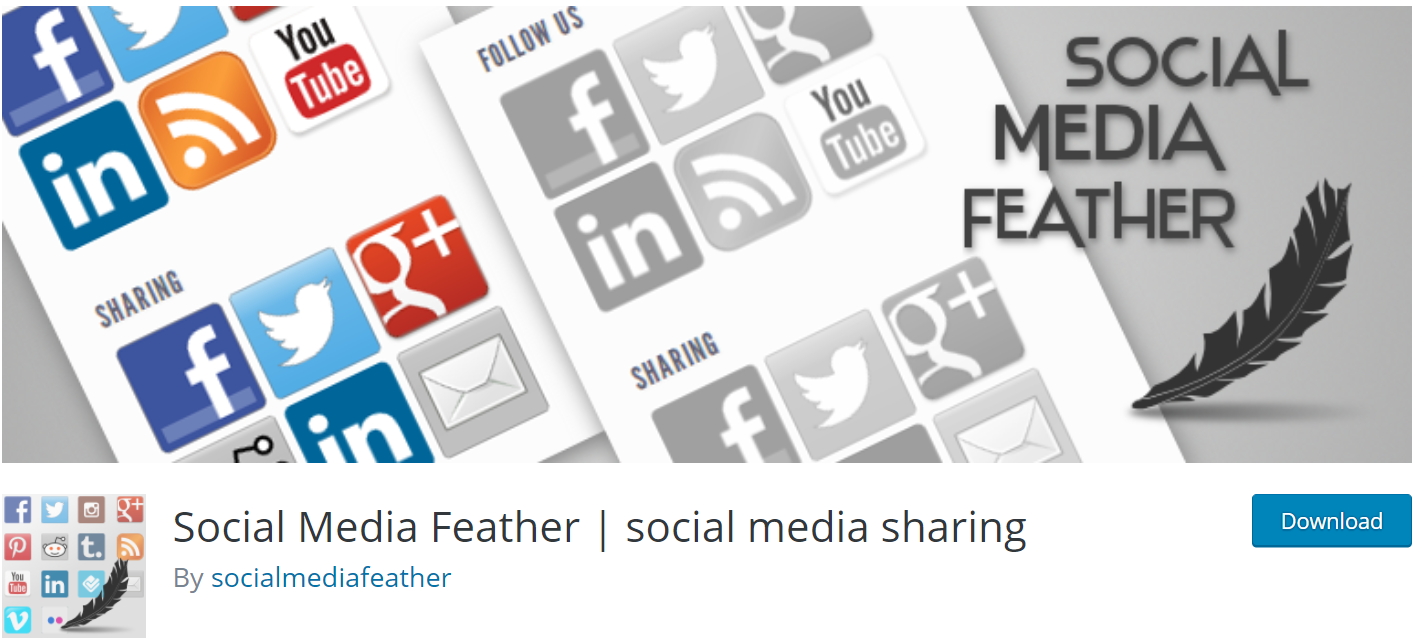 Social Media Feather is a lightweight social media plugin that connects your site with your users. You can add social sharing and following features to all your posts and pages so that your users will be able to share your content and follow you for other updates.
All the major social media sites can be easily added to a website using this plugin. It also allows your users to bookmark your posts or the whole website.
8. Shared Counts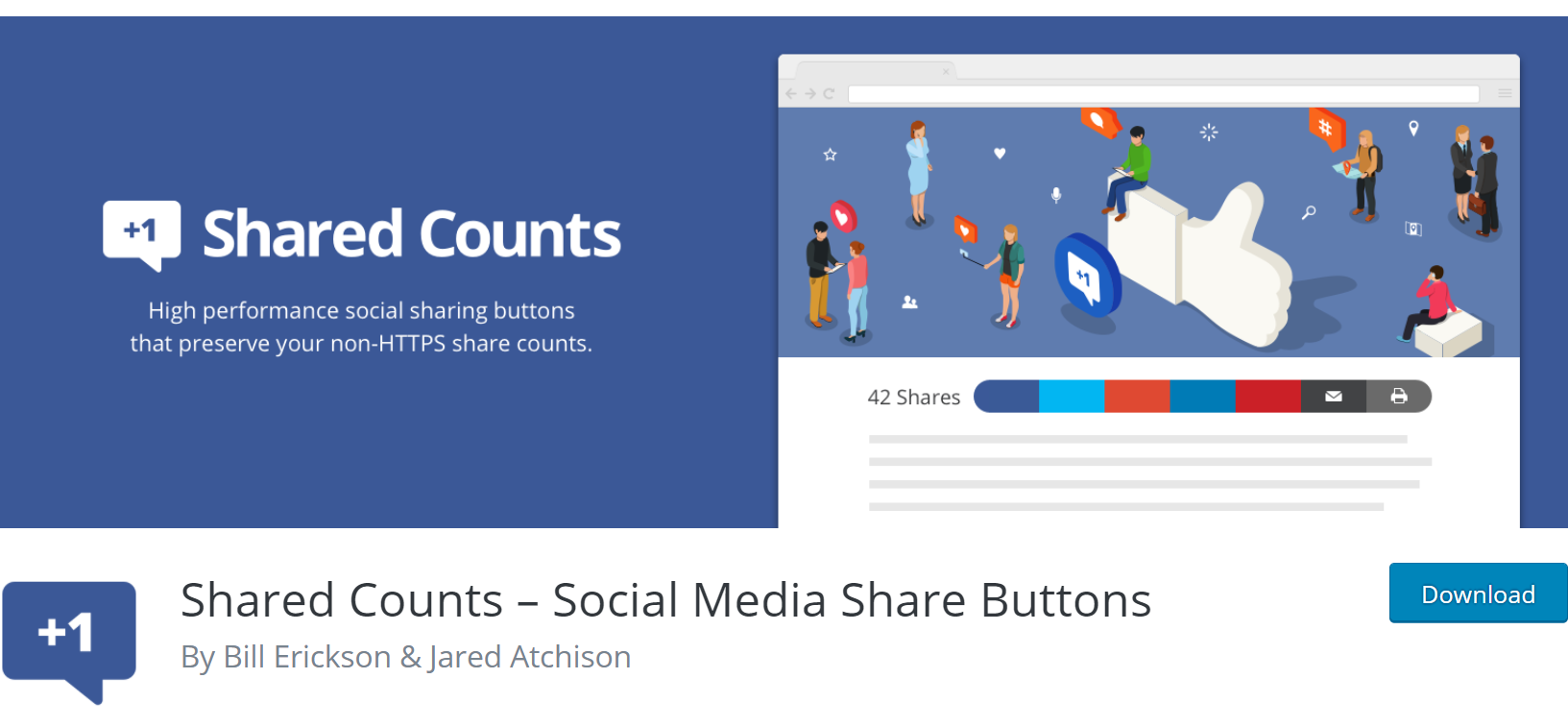 Shared Counts is a great plugin for social media sharing. As the name suggests, you can include social media buttons and their shared counts using this plugin. One more thing that makes this plugin awesome is that it doesn't use any tracking scripts, and it doesn't store any cookies or user info.
That's why your website will be GDPR compliant. Also, you are available to style your buttons in many ways and adjust them to your needs.
9. WordPress Social Login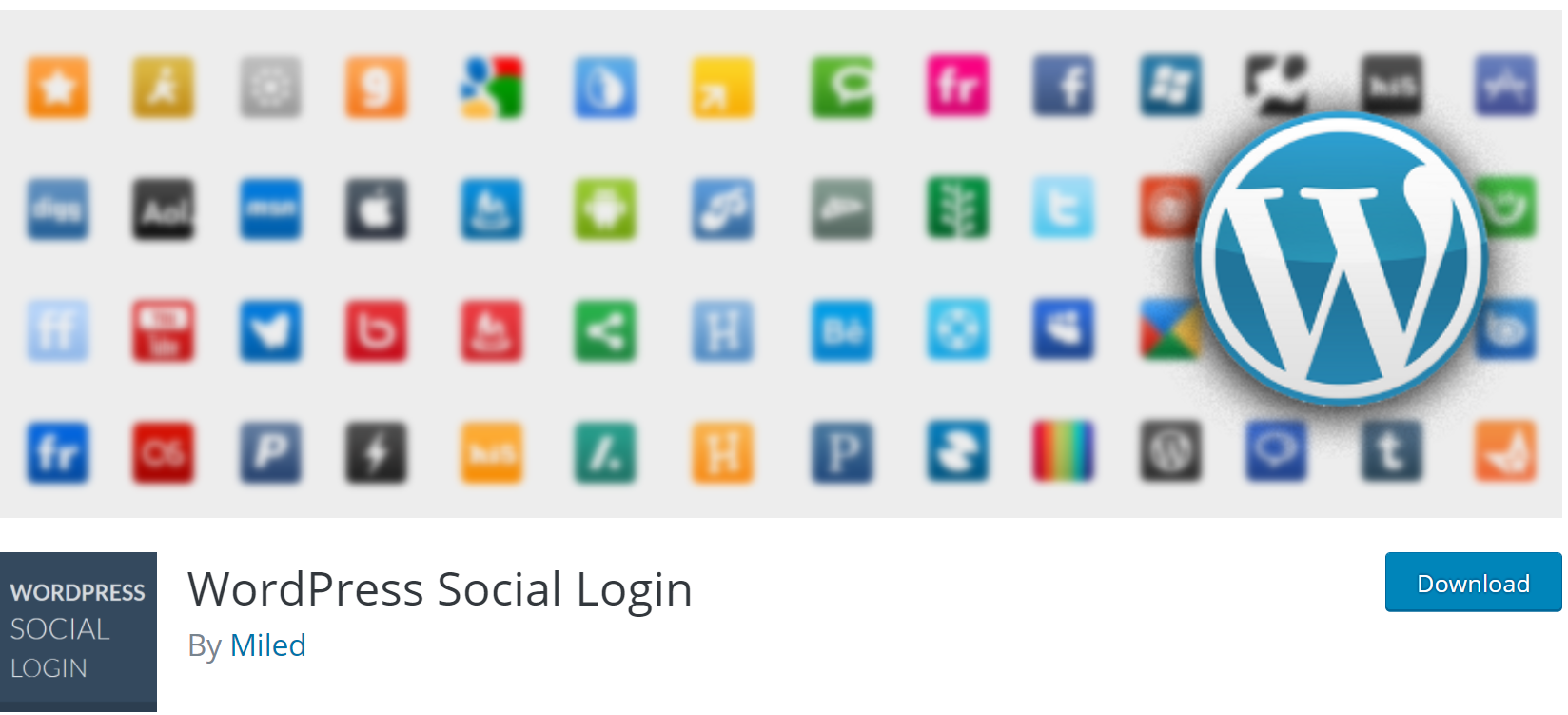 WordPress Social Login is amazing because it lets your readers register to your website using their already existing social accounts' ID instead of creating another account. They will not need to fill any forms or create a new username and password. This is a great feature because most people find this to be very annoying, so they just skip it instead.
It also allows you to import your users' contact lists from Gmail, LinkedIn, Facebook, and more. The users can choose from a variety of social networks, and that truly makes your website easier to use and connect with.
Final Thoughts
Every plugin we listed is great and will not leave you disappointed. All you have to do is choose the one you like best. But if you're still unsure which one is right for you, allows us a final recommendation.
WP Social still might be the best option for everyone since it has all the amazing features you need to boost your traffic and improve your social media presence. But in the end, it's all up to you. Check them all out and pick a favorite.