Your website is your biggest marketing asset. Done right, it can run your business on autopilot. But here's the thing. As much as developing a website is easy, building a successful one is tricky. Many factors together make your website a true star.
From user research, search engine optimization, branding, and conversion optimization, many have to be taken care of. But fret not. You have help. In this article, we reveal the top 5 tools that can ensure you have a successful website launch this year. Besides these, don't forget WP Turbo, which is a must-have.
5 Tools to Build A Successful Website in 2021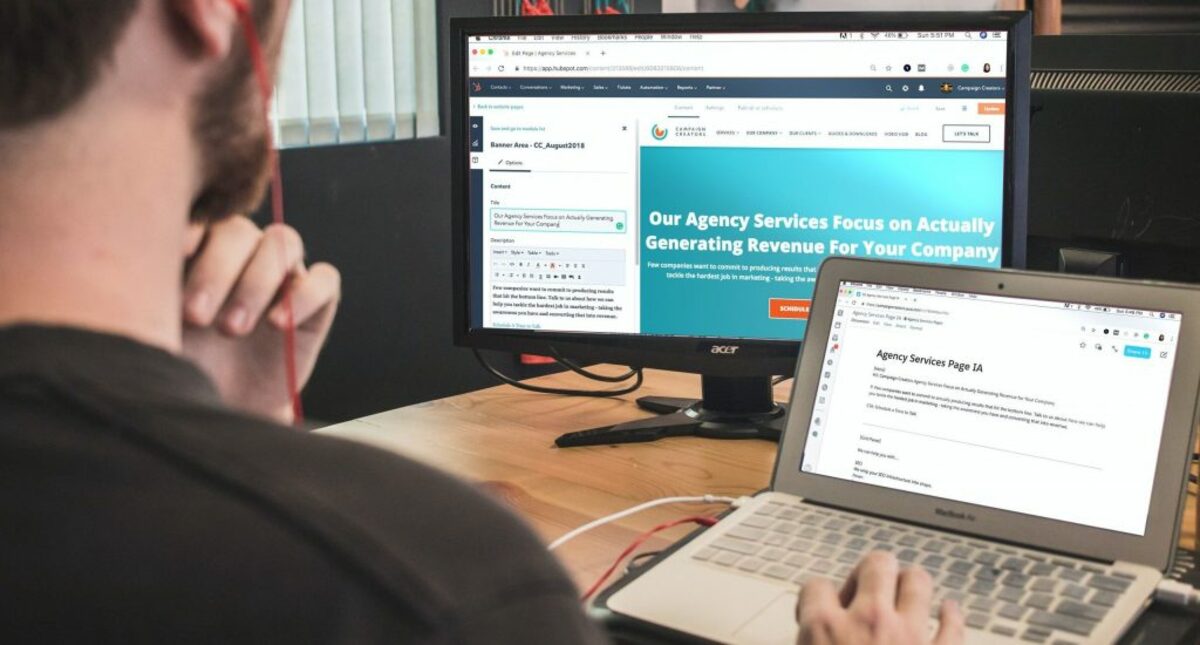 Building a successful website starts with defining your goals. But goal setting is tricky. Your business and audience goals and motivations need to converge. Whether it is traffic, lead qualifying, or conversion you are trying to achieve, everything will be governed by this core goal. The question is, how do you get this right?
Start with mapping your business goals and follow up with audience needs. This will help you find the common goals of both your audience and business.
Now comes the heavy-lifting; execution. To simplify and speed up the process, we have curated five tools to make the process of launching your website really simple.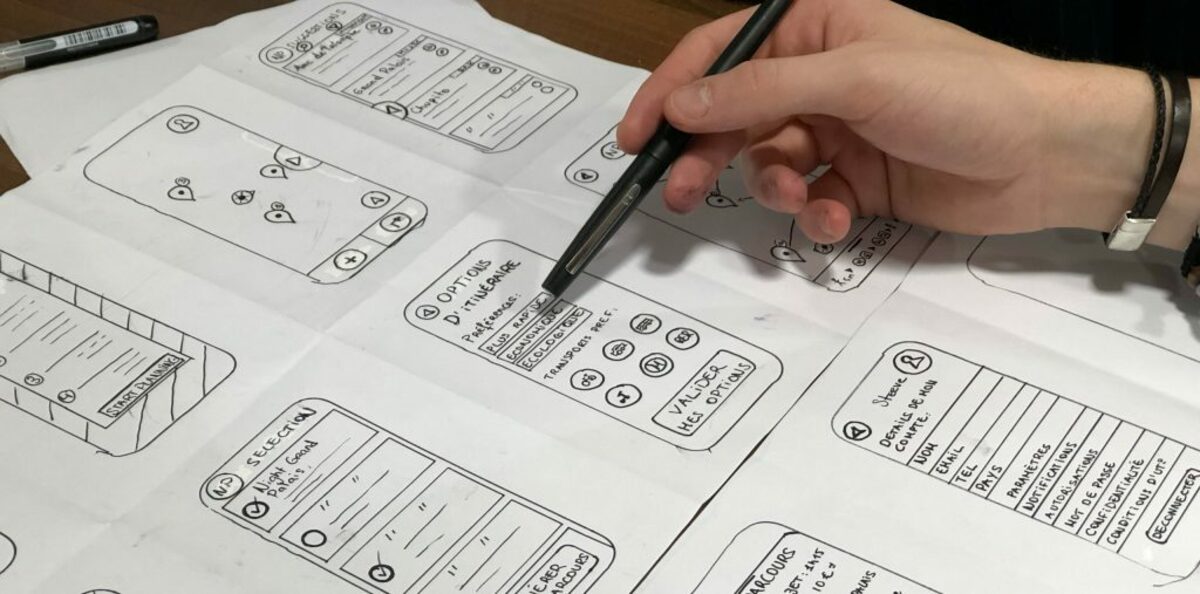 Every successful website starts with one core goal, to deliver a superior user experience. This makes website design the most critical stage of web development.
Without an initial understanding of your audience's wants, developing a website will waste your valuable resources, time, and money. UX and UI are distinct areas of web designing. While UI focuses on user interaction, UX focuses on your user's overall experience with your product.
But here's the thing. Your design creation process needs to be lean. This makes the development of several versions of your designs critical. Following are a few tools to consider for your design process.
Sketch: For a designer, time is the most valuable resource. Sketch makes sure you get the most of it. With robust 3rd party plugins and a massive library of text styles, layer styles, alignment features, and symbols, your design mockup is always one step away. If your website needs special attention towards user interaction, Sketch is your Holy Grail.
Craft: The USP of this tool is its unique feature of placeholder content. This makes it a true blend of a traditional wireframing tool and visual graphics tool. What's more, you get access to Gettyimages and iStock photos to make it closer to the final website.
Craft's unique capability to simulate the final product to the maximum level ensures it stands out amongst all other mockup tools.
Origami: If your website requires advanced functionalities and involves complex designs, Origami is the tool for you. With patch editors and robust integrations powering your designs, your prototypes end up looking almost the same as your end website. This tool can integrate seamlessly with Sketch.
2. Web development tools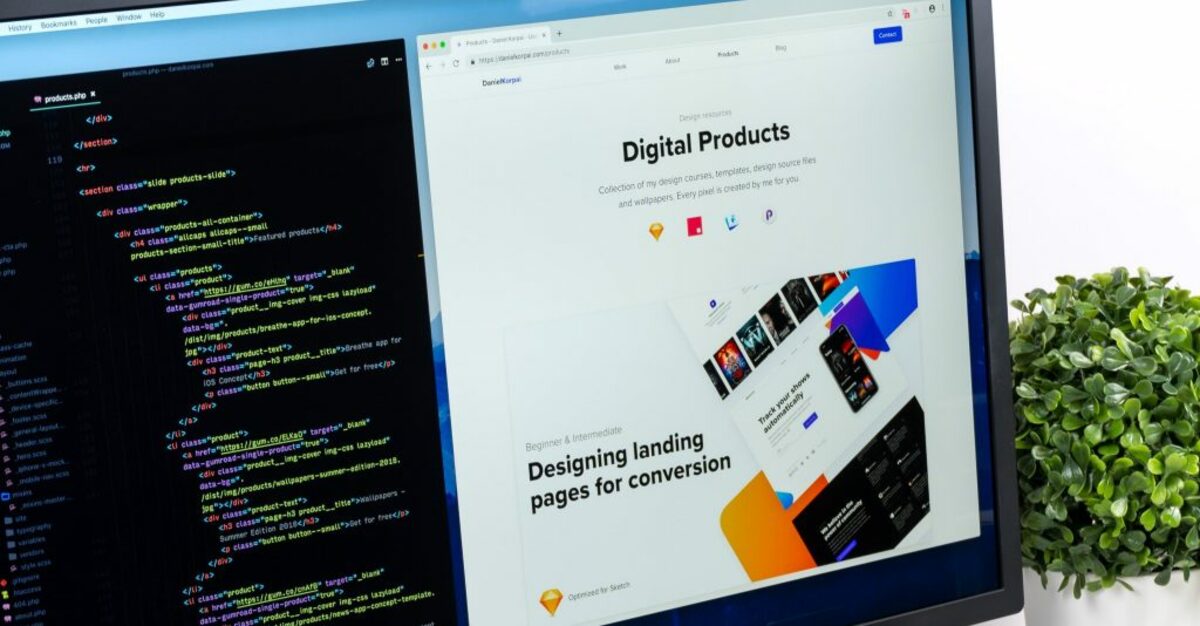 Web development tools are a power booster when it comes to keeping your business agile and fast. They speed up your development process exponentially, allowing you to customize codes as and when required. But, the best tool will give you performance and boost scalability.
Here are a few top considerations for your website.
WordPress: There's a good reason why WordPress powers more than 30% of the web. From a massive library of pre-built templates to choose from to heavy customizations and plugins to integrate into your site, this content management system does it all.
The best part is WordPress is super flexible. It grows as you grow. Plus comes its robust integration capabilities. This means your scaling operations will always stay just around the corner.
Wix: If your website launch goals aren't operations heavy, Wix is the perfect solution. It's tailor-made for sites from low-to-medium requirements and changes. This means if you are planning to launch a blog for your business, Wix can put you in front of your audience in no time.
Dreamweaver: If your website has ambitious goals and needs heavy coding, Adobe's Dreamweaver is a perfect choice. This tool's multi-window interface helps you to run the codes and test them at the same time. Plus, its heavy library of pre-built codes makes the coding process faster. This makes even heavy-coding look lean and agile.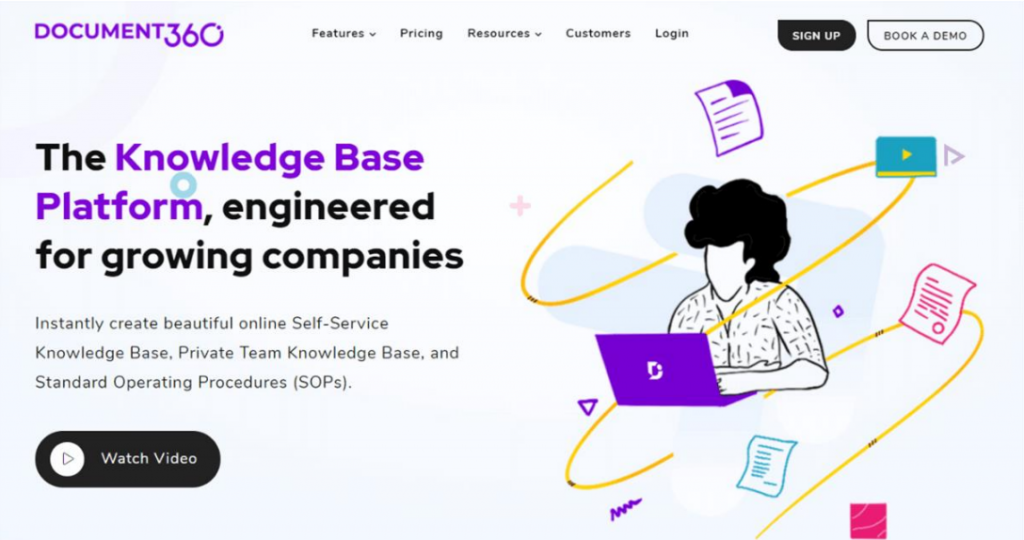 Documenting the processes of your business operations is the best way to scale. However, the process of documenting what works and what doesn't must start from day one. This makes collaboration and team expansion easier. A knowledge base software comes in the picture just here.
But that is not all. Your knowledge base software is so much more than the troubleshoot desk. It can twin as a powerful marketing weapon. Optimizing it for the web can rank you organically on search engines, creating an automated sales machine for you.
Confluence: Atlassian's tool is your business's brain accessible to all. From project briefs to historical data of standard operating procedures, you can document all. For speeding the process up, the tool has pre-built templates around different categories to document your data.
Plus comes its tags for quick and easy look-up of data. This tool is your one-stop answer to all your business data management.
Basecamp: This tool is the best of a wiki management system integrating the features of a project management system. Using the power of cloud computing, this tool can bring your whole team operations all into one room. From chat interface to data sharing nodes to inter-team communication, it does it all.
4. SEO tools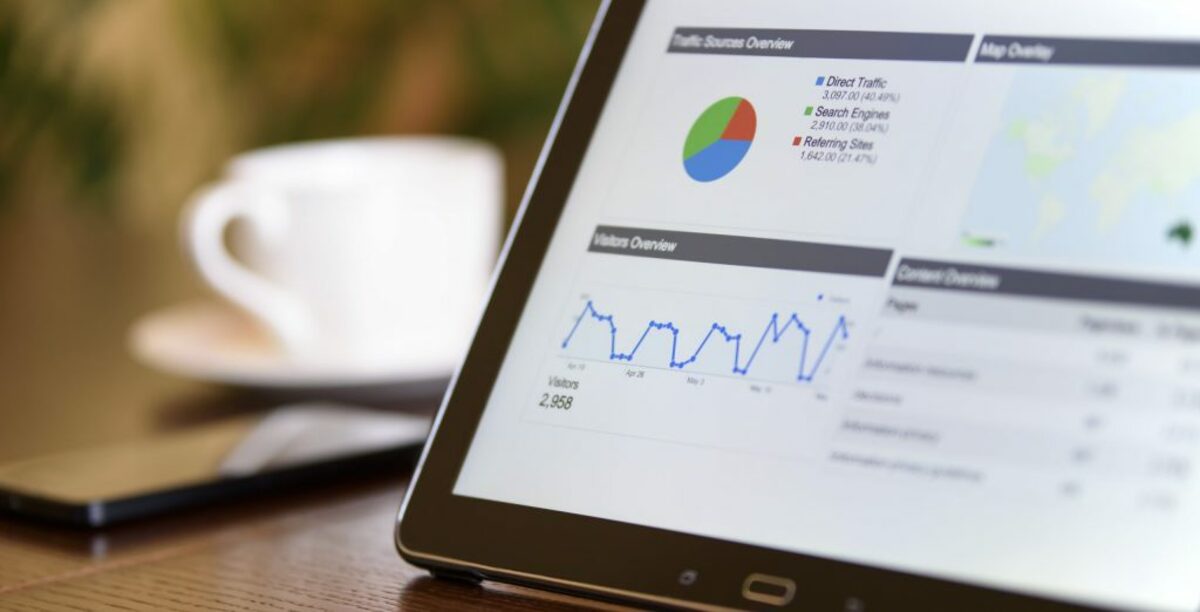 It doesn't matter how great your site is if no one can reach it online. This makes SEO critical for the overall success of your website development. However, the world of ever-changing algorithms never makes it easy for you to keep up with your SEO. Does it?
You need smart analytics tools that can do the job for you. But, in the over-crowded SEO software market, finding your best match is overwhelming.
This is why we have scoured the internet and come up with the top 3 tools that can cover all your SEO needs. In short, we did the hard work for you.
SEMrush: When it comes to SEO optimization, there is no better tool than SEMrush. This tool lies in its precise analytics, and opportunity discovery can give immense value to your online website. It goes deep into producing actionable insights from backlink reports, site audits, broken links to competitor research.
Buzzsumo: No matter what your goal is, whether to draw new traffic or generate leads,s or just interact with your audience, without quality content, your website will be half-baked. Buzzsumo alleviates exactly this pain point. It reveals to you the best performing content in terms of engagement and conversion by categories of industry.
You can even track brand mentions and influencers that can help you plan your editorial calendar with confidence.
Google Data Studio: When you are competing on the web to get new eyeballs each day, data is power, and nobody does it better than Google. Google Data Studio taps into your past data and creates interactive visual data reports that tell you the story of your audience behavior and predict a near-future forecast.
No matter what decision you take for your website, whether to upgrade to a new template or integrate a new plugin, this data will power your every decision.
5. User Testing
Designing and developing a website means nothing if it does not solve your user's problems. Worst, if it is something they do not want. This makes user testing a critical part of the success of website development. It creates context and correlation between your audience and product (website). So, when should you test your website?
Ideally, user testing should be integrated into every phase of your website development. From designing to development, each of the stages can benefit from user testing. Here are a few user testing tools to consider while you do so.
SurveyMonkey: User surveys are the most powerful way of knowing what truly matters to your audience. SurveyMonkey executes this the best. No matter what you want to validate, the information architecture of your design, or your final website, this tool can help. The best part is they have a basic plan for you to start for free.
CrazyEgg: Knowing how your traffic interacts with your website is immensely valuable. This powerful tool exactly allows you to do that. By generating heatmaps of your audience interaction on web pages, you know what interaction elements work and ensure friction. By optimizing your split testing, your conversion goals will improve exponentially with this tool.
UserTesting: When it comes to fast testing of designs and prototypes, UserTesting is unbeatable. This tool not only answers the what and how but goes deeper into the why. With live conversations and reel features, this tool is one of a kind.
Conclusion
While the above tools can make your website optimization process easier, your website's success at its core is tied to superior customer experience. The more valuable, engaging, and contextual your website is to your target audience, the more it is probable for success. But, here's the thing.
You can ensure you are always relevant to your audience by staying inside the feedback loop. Collecting honest feedback on what your consumers want and need is what makes the difference. You can use multiple channels like social media, surveys, and analytics tools to do so.
If you use the above tools to learn more about your audience and draw actionable insights, you will witness your website on the path to success in no time.
Author bio

Atreyee Chowdhury works full-time as a Learning Experience Designer and is passionate about writing. She has helped many small and medium-scale businesses achieve their content marketing goals with her carefully crafted content that is both informative and engaging. She lives in Bangalore, India with her husband. She loves to read, experiment with different cuisines, travel, and explore the latest content marketing and L&D trends in her free time. You can reach her on Linkedin or write to her at atreyee.c@gmail.com.