Smartphones are a part of our everyday life. We constantly have them on us – be it on the table while you are working or in your pocket when you are going somewhere. As this device is always nearby, you can use it to earn some extra income. These are the top 4 apps to earn money on your smartphone.
Nielsen Computer & Mobile Panel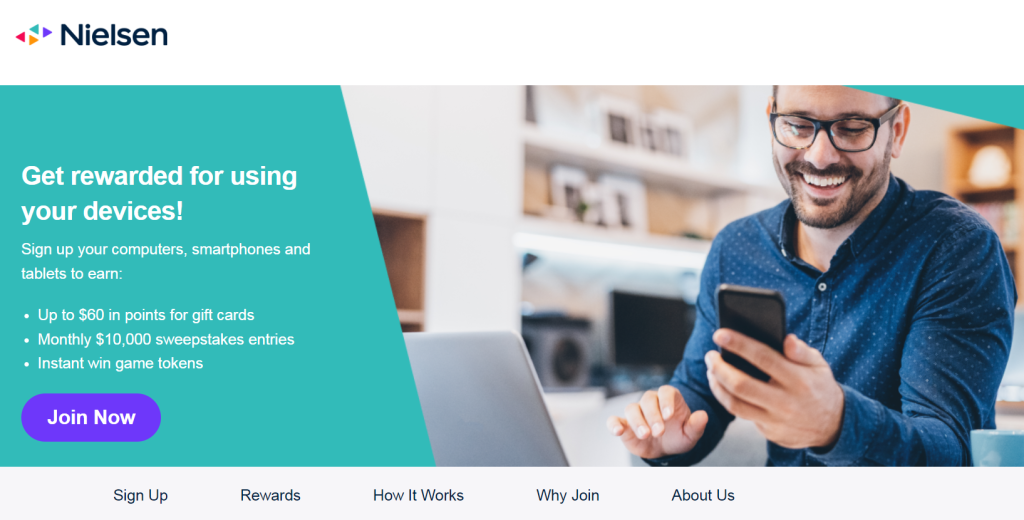 The Nielsen Company, which is the developer of this app, was founded way back in 1923. It is considered to be the first company in the world to offer market research services. Throughout the years, it evolved together with technologies, providing their experience on all sorts of different mediums.
The internet age is not an exception. In order to conduct research on people's behavior on the internet, they created the Nielsen Computer & Mobile Panel app. As the application is running in the background of your smartphone, it collects behavioral data to check the habits of internet users.
Needless to say, in exchange for such an opportunity, it pays you money. It is a passive income application, meaning that all it takes to earn is to keep the app running on your device. The reports on possible earnings vary, but the general consensus is that you can make around $50 a year just for running this app.
Honeygain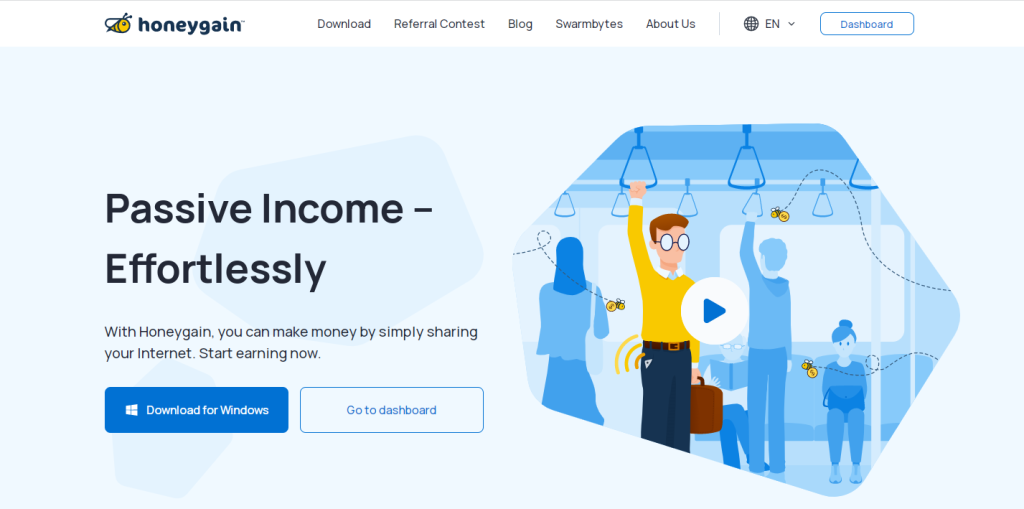 Honeygain is another passive income application that will help you earn on your smartphone. Just as with the previous entry, all you have to do is create an account, install the application, and keep it running while connected to the internet.
The Honeygain app, however, does not monitor your behavior online. It pays you for letting it use the unused internet bandwidth that you have. The bandwidth that you share is used for ad verification, brand protection, price aggregation, and other similar use cases. It does not collect any personal or private data and does not need special permissions to run.
For each 10 MB of bandwidth that is shared via this app, you will receive 3 credits. 1000 credits equal $1. Once you reach the $20 minimum payout, you can cash out directly to PayPal or via JumpTokens (a relatively new cryptocurrency). The app itself is available on pretty much every operating system, including Android and iOS.
Current / Mode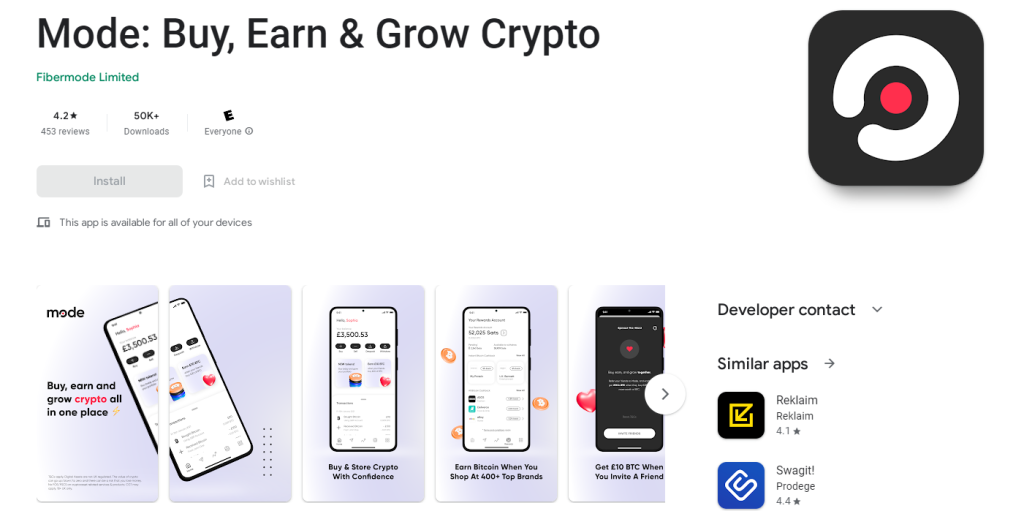 This app is known as Current on the Apple App Store and as Mode on the Google Play Store. Despite having two different names, the premise stays the same – you get paid to listen to music.
A lot of people listen to music during their everyday activities. The market value of music streaming is on a steady rise, though, in most cases, you are the one paying for the privilege of listening to music. With Current / Mode app, it works the opposite way.
This app has a few thousand curated music stations that span numerous genres and tastes. By simply tuning into some station and listening to music there, you are earning points that can later be redeemed for gift cards or a payment to your PayPal account. This makes Current / Mode a great alternative to paid streaming services.
Sweatcoin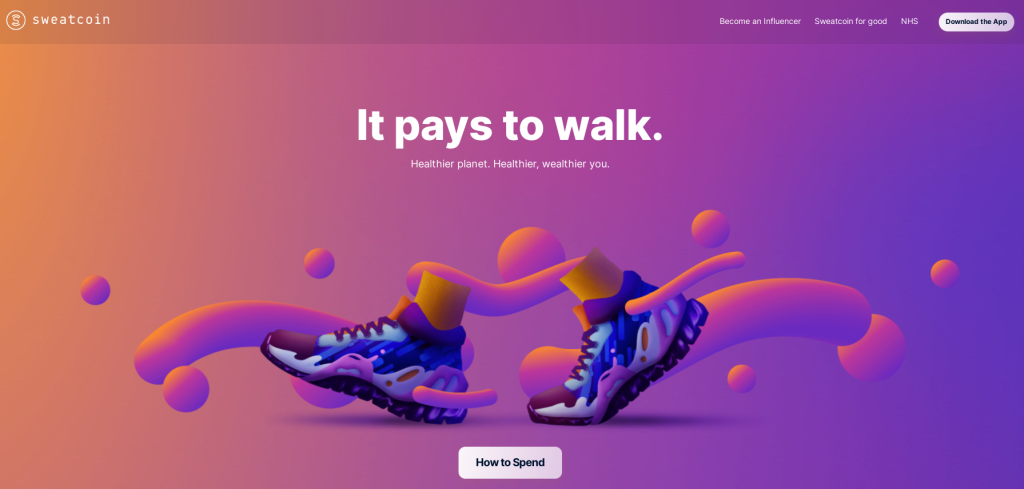 Sweatcoin is an app that literally pays you to walk. It is a great option for those who are using their legs to commute from place to place.
The idea is rather simple. For every 1000 steps you make, you get paid 1 Sweatcoin – the titular currency used on this app. The Sweatcoins that you accumulate can be easily exchanged in the built-in marketplace for various discounts on physical and digital goods, ranging from skin care products to custom jewelry.
Recently, an option appeared to convert your Sweatcoins to SWEAT – a cryptocurrency created by the Sweatcoin team themselves. If you are interested in crypto, this could be a great option to get some for free.
Over to you
There are many different ways to make money with your smartphone these days. Whether it's through sharing your internet bandwidth, listening to some awesome tunes, or simply walking around, there's an app out there for everyone. So download a few of these apps and start earning some extra cash today!