How can you make your life easier? It is simple. You just need to use more or better web solutions for your business. This is the main role of web solutions to fix a problem you might have.
And many of these solutions really do wonders.
Below, we reviewed over 40 professional solutions that are the best in their niches. You will find information about a super WordPress maintenance service, WordPress themes and plugins, a rising star collaborative app for remote teams, and much more.
Don't lose time on Google to analyze different web solutions; we did it for you. Take your time to read this comprehensive article. You will find useful stuff.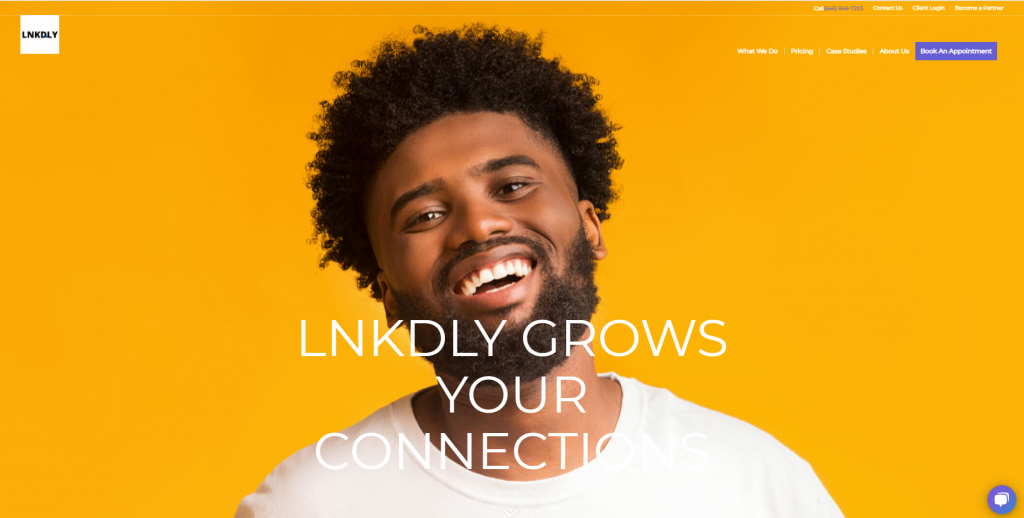 Are you using LinkedIn Sales Navigator to drive business? If you haven't used it so far, give it a try, this is a super tool that not many companies use to generate high-quality leads. The only minus of this platform is that it takes time to manage it properly.
The good news is that you can use LNKDLY and let the team behind this useful app help you be more efficient. Book an appointment to see how LinkedIn Lead Generation can fill your sales pipeline.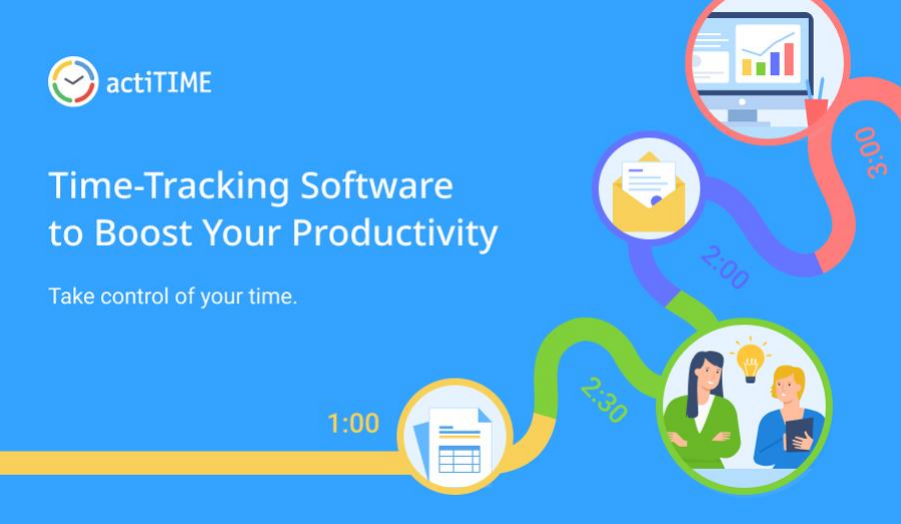 It's never good to reduce your productivity. It makes for missed deadlines, affects your income, and makes everyone feel insufficient and incompetent. This can be caused by multiple factors, but inadequate use of time can be pointed to as the right one.
The best way to deal with it is by learning how to manage your time better and grabbing a tool that can help you. And actiTime can do just that. This functional piece of time tracking software, which can be considered an Asana alternative, helps everyone keep track of time and how efficiently they manage it, as well as to detect any behavioral bottlenecks and to create workflows that are a whole lot more efficient than before.
With actiTIME, you can:
Manage projects and keep any eve on any work progress made on the Kanban board;
Track working hours as well as billable hours, both on a desktop timesheet or using an automatic timer;
Run and receive reports on the work of the whole team or a single worker, as well as project costs and revenues
Besides giving you all of the important information and boosting team productivity, actiTIME can be integrated with plenty of useful tools through Zapier or API. This allows you to take on a more holistic approach to time management, and it's going to be worth it in the end.
The last thing to know about actiTIME is that it's actually pretty affordable and even offers a free version. It doesn't matter if you want to use the tool as a solopreneur or for a larger team. You can do so at no charge and without any time limits. So, consider signing up for a free actiTIME trial and experience a revolutionary productivity boost.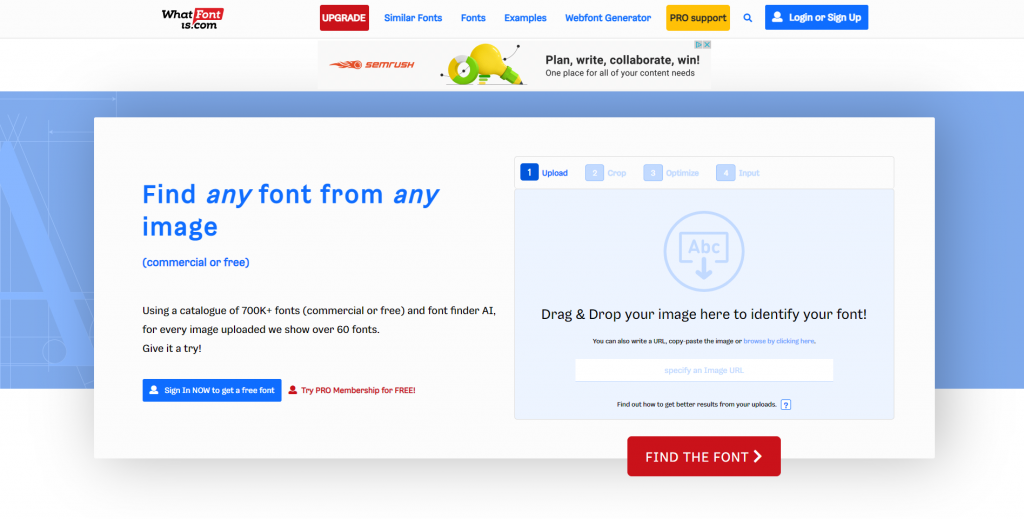 Both newbies and professionals use WhatFontIs to identify fonts from pictures, websites, landing pages, and newsletters. WhatFontIs is 100% free to use, accurate, and quick. This tool is by far the most popular and capable tool in the font identification niche.
It has a huge database of 700k indexed fonts, and it is the only system that you can use to identify both free and paid fonts. Use WhatFontIs to identify all the fonts you like.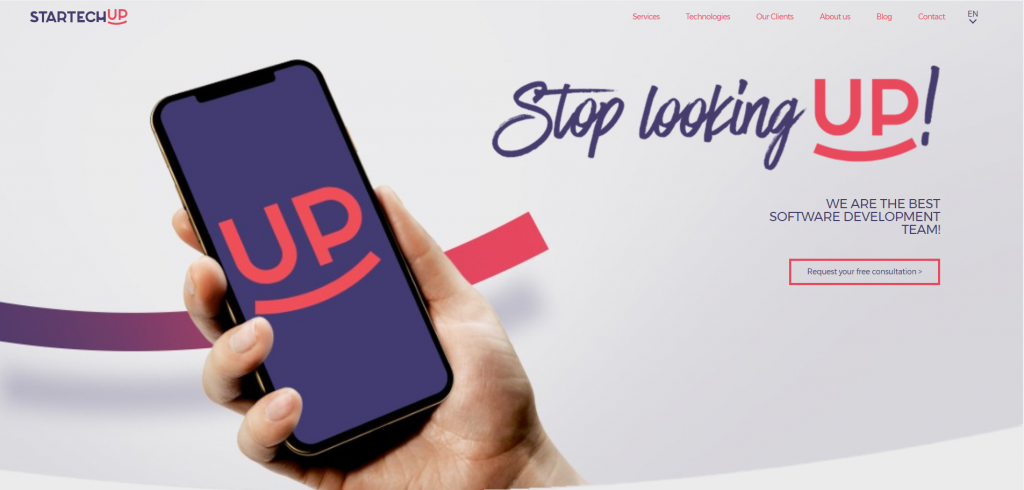 With hundreds of happy customers all over the world, Startechup is a top-rated software development agency that is ready to help your company scale up. They finish projects on time, they always overdeliver, they are flexible, their rates are affordable, and in just a few words, it is a pleasure to work with this team.
Let Startechup find out your project details, and they will help you with a free consultation.
Taskade is a popular collaboration tool among remote teams from all over the world and top corporations like Netflix, Activision, TransferWise, and others. Users love big time this real-time collaboration tool for project management because it is very simple to use, it is highly customizable, it comes with a free forever plan, and because it is damn fast.
Start with the free forever plan. It has everything you need included.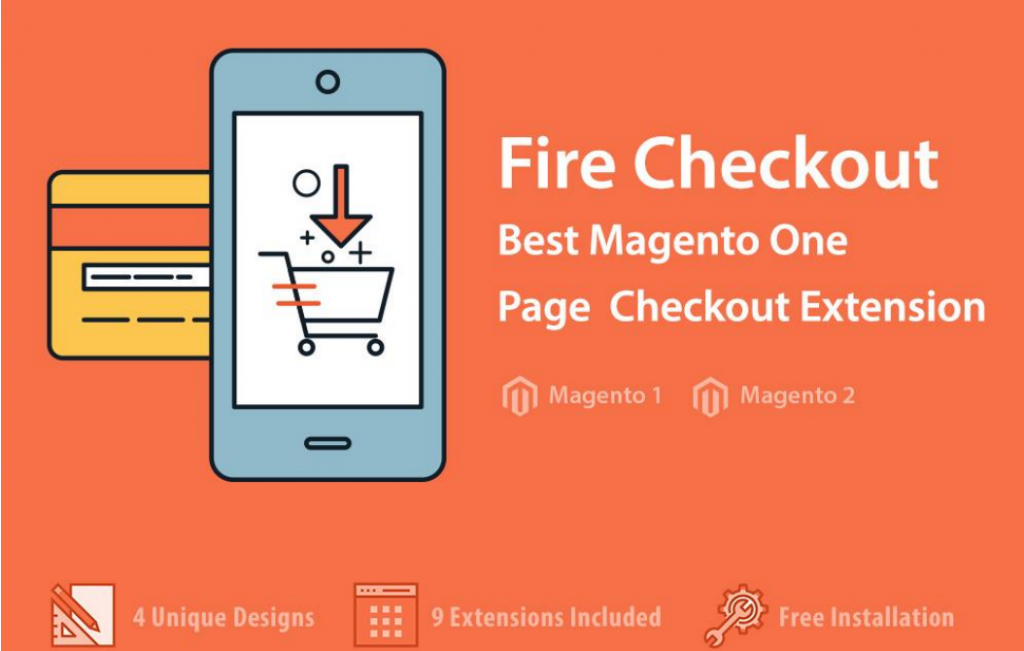 How many steps does your Magento store checkout have? If the answer is the default 6, then you have a huge opportunity in front of you. Its name is Fire Checkout. This module for Magento will optimize your checkout time by 65%, transforming it into a 1-step process.
The module will be installed for free by the FireCheckout team, and it is loaded with 4 unique designs and 9 extensions. Check the demo page and features page to understand what it's all about.
Get it now; your Magento store needs a simple and quick checkout.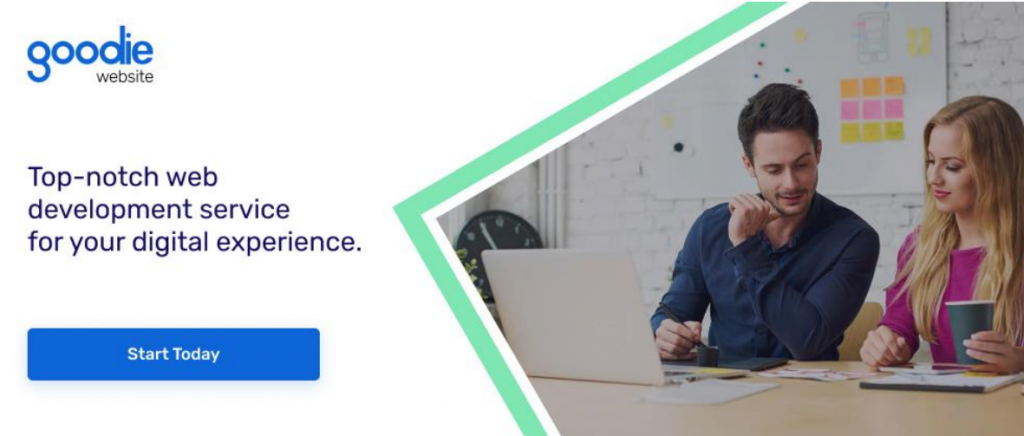 If you need services like:
WordPress development
Shopify and WooCommerce development
Email newsletter designs
Simple 1–10-page websites
You should work with a full-service agency like Goodie. They are popular for doing amazing work while asking for honest and affordable rates.
Get a free quote from Goodie.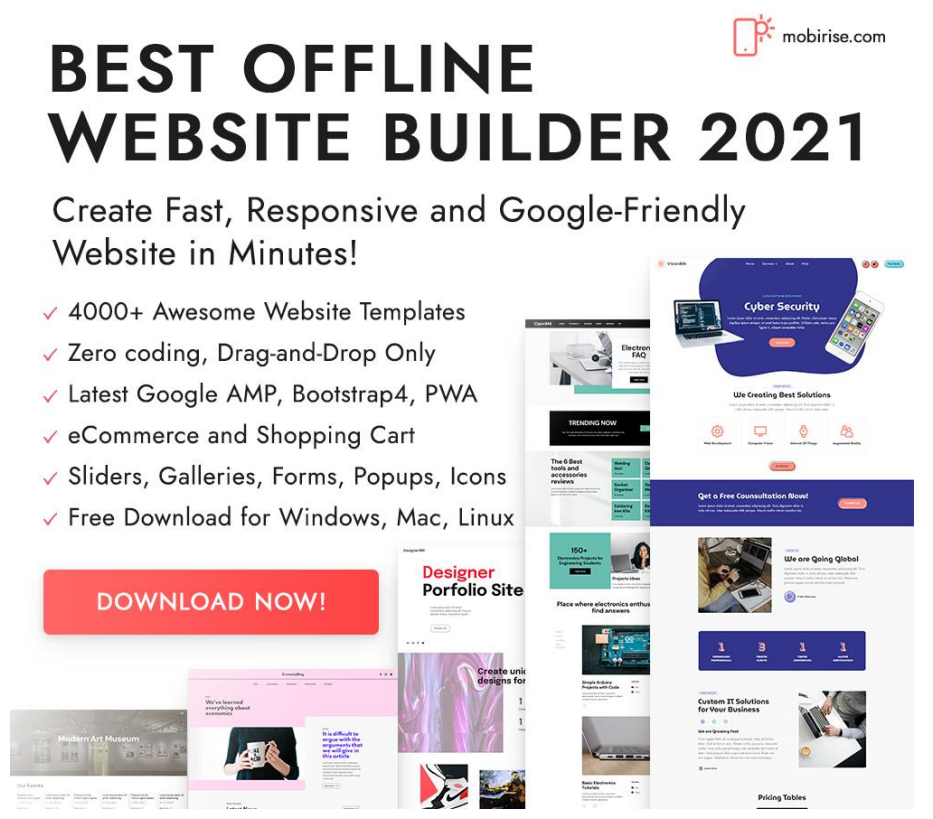 Mobirise is the website builder with the largest library of website templates (over 4,000) and with the most advanced software in the industry. With Mobirise, you will create websites that can easily compete with the best designs in the world, which cost thousands of tens of thousands of dollars.
Start to use Mobirise. You won't feel sorry.

UPQODE is a Miami Design and Digital Marketing Agency that has helped businesses across every industry transform their online presence. They offer a wide array of services such as web design and development, search engine optimization (SEO), and digital marketing.
Having met the expectations of more than 400 customers, UPQODE is in the TOP-3 Website Design companies in the U.S. as rated by TechReviewer. They are seen as true partners that will ensure you hit every digital goal.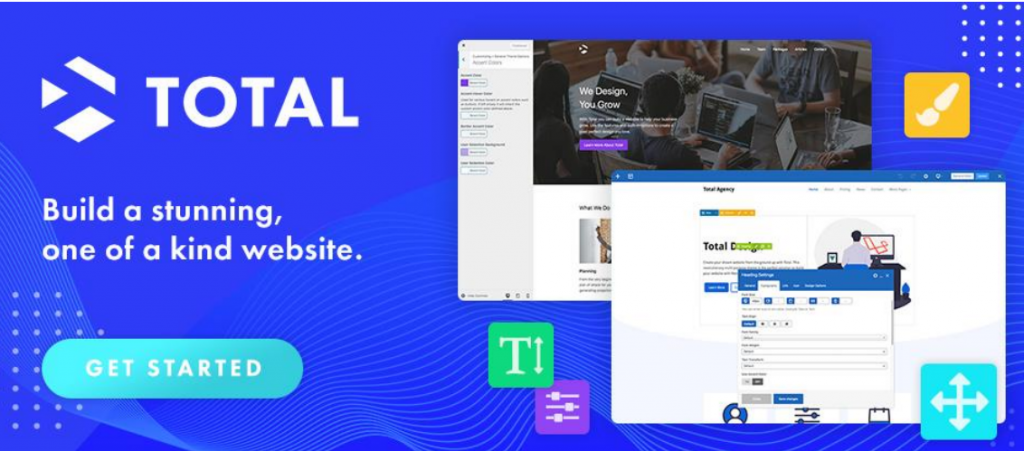 Total is a stunning WordPress theme that will help you create any kind of website you need – personal, business, agency, creative, marketing, etc. – in just a few minutes. Start by choosing the website design you like. There are over 40 of them, and customize it using the included page builder.
Check out Total.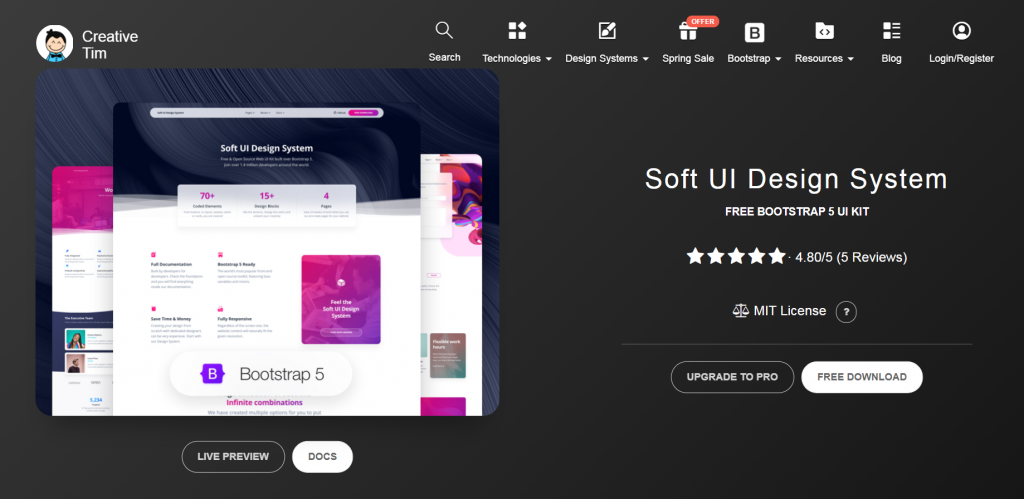 Creative Tim launched a brilliant new free UI Kit named – Soft UI Design System. It is loaded with gorgeous elements and designed blocks, and it also includes 4 fully-coded example pages.
Check out the Product Details and Live Preview!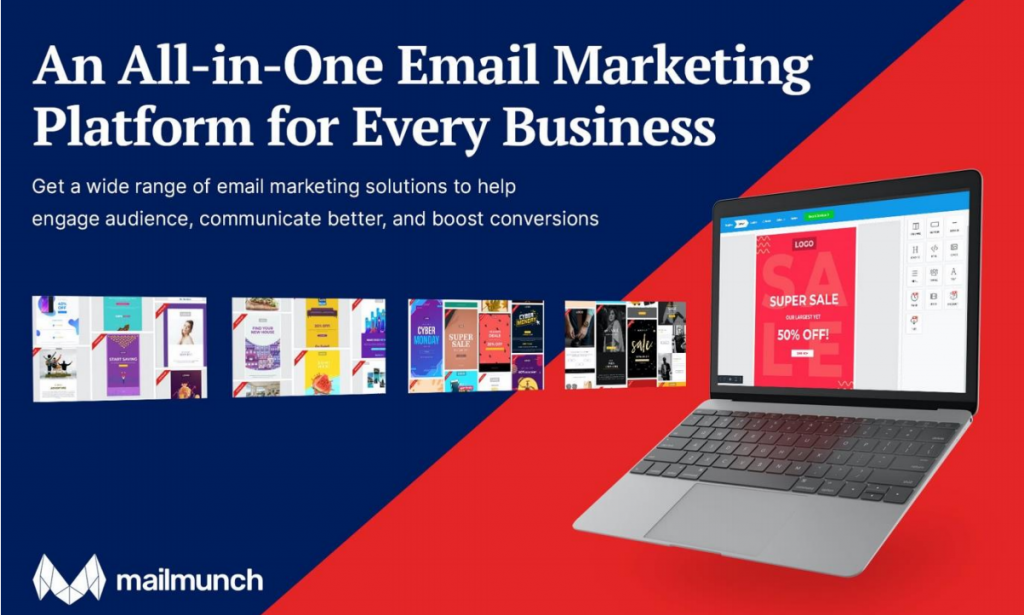 With Mailmunch, an all-in-one email marketing platform, you will get a wide range of email marketing solutions that will help you engage your audience, communicate better, and boost conversions by up to 400%.
The solution includes:
Beautiful pre-built email templates
An easy-to-use drag n drop email builder
Autoresponders
Drip campaign tools
Cart abandonment tool
Find out more about Mailmunch on its website.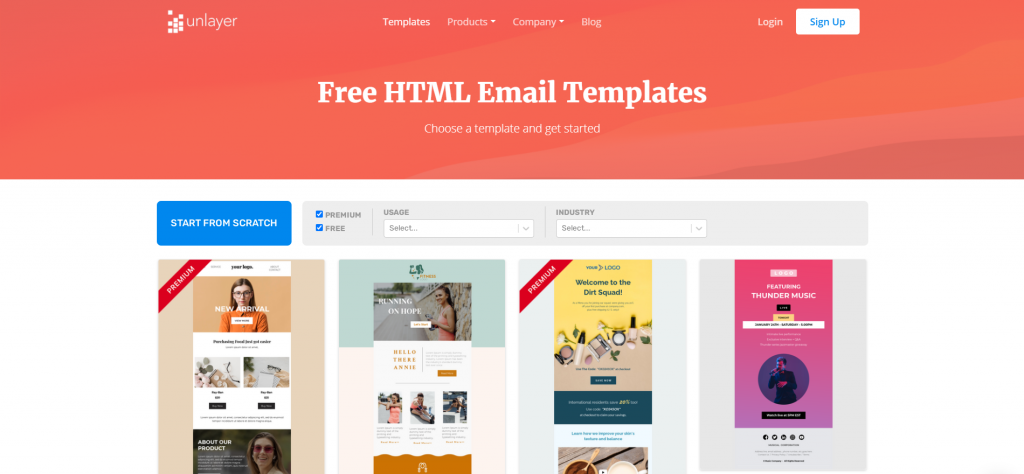 Unlayer is a smart email builder that is loaded with 600+ templates that will fit any industry you are in. Select the template you like and use the included editor to customize it. With Unlayer, you will easily boost email conversions; give it a try.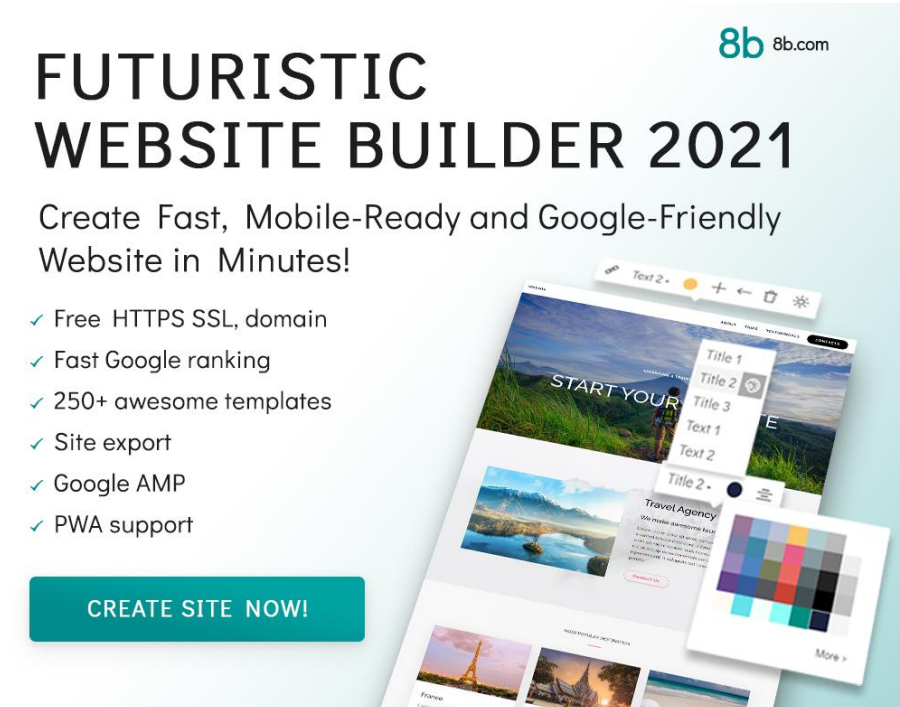 8b will help you create a professional and fully functional website in a matter of minutes. Select the website template you like; there are 250+ to choose from, and then use the smart editor to customize it.
Give it a try. The website creation process is very simple with 8b.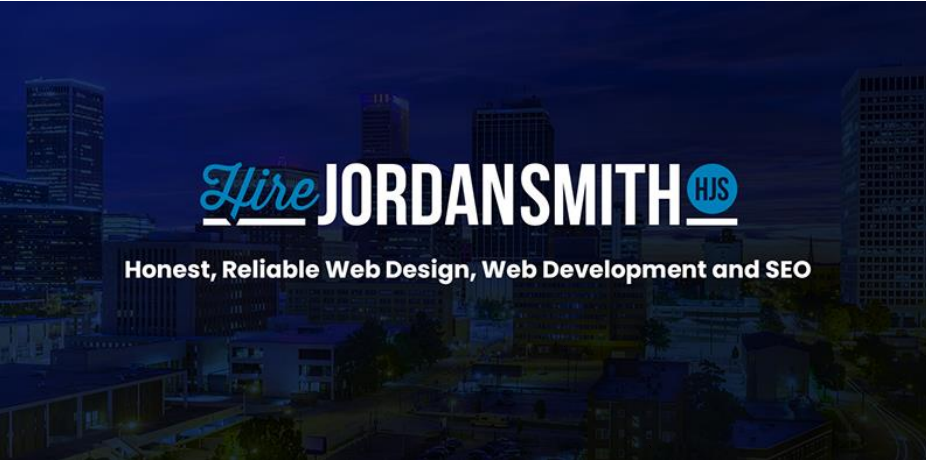 If you want a professional website design, you don't need to pay a fortune. Hire Jordan Smith, and he will help you in no time, respecting your deadline and budget. Jordan has huge experience in creating stunning websites that are optimized for SEO, Sales, Speed, and Easy navigation.
Get in touch with him.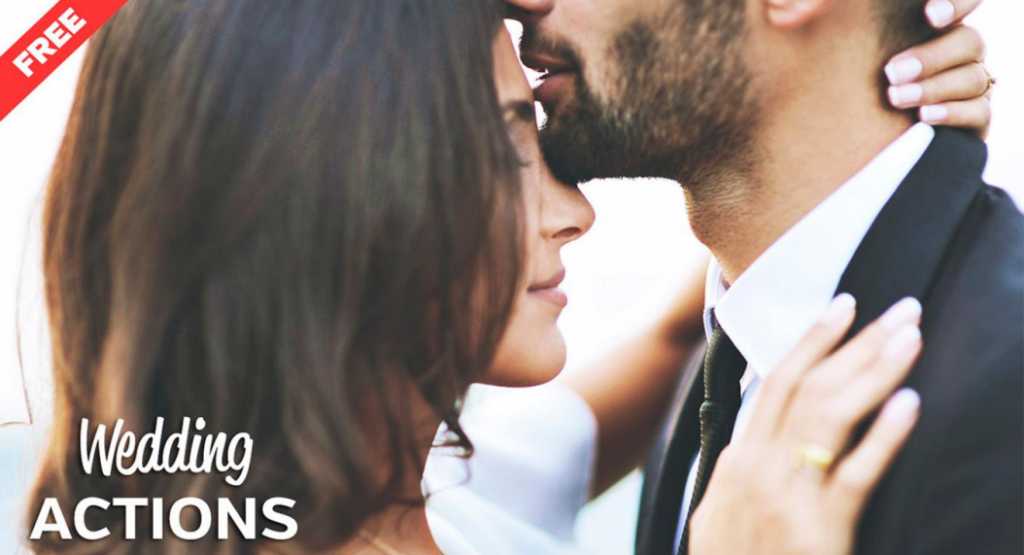 This set of 5 free wedding Photoshop actions were all created with wedding photos in mind. But you can actually use them for many different types of photos in addition to wedding ones.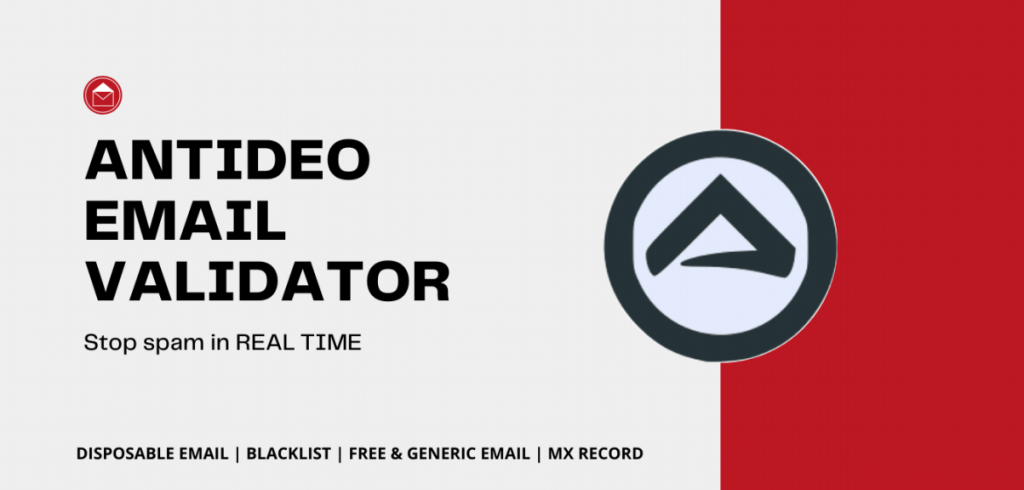 The forms on your website are the channels that bring you revenue, and it would be a shame to leave them unprotected. There are a number of spammers and scammers who use bots etc., to send fake inquiries with malicious links, which end up using your resources without really bringing in any value.
Use Antideo to protect your forms against such bad actors by validating email addresses and IP reputation at the moment of entry.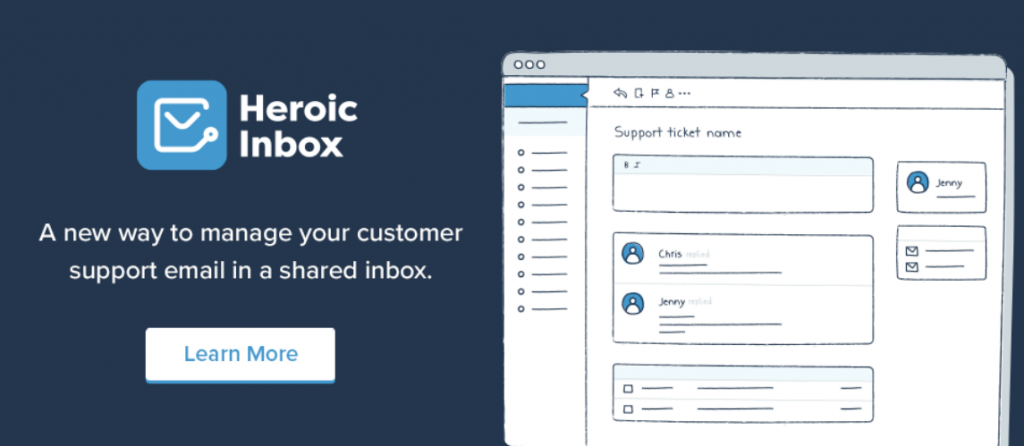 Heroic Inbox is a WordPress plugin that is gaining huge traction in the last months. It helps you manage customer support emails directly from your WordPress website, so you won't use a 3rd party solution.
This is a super-smart solution. Find out more about it.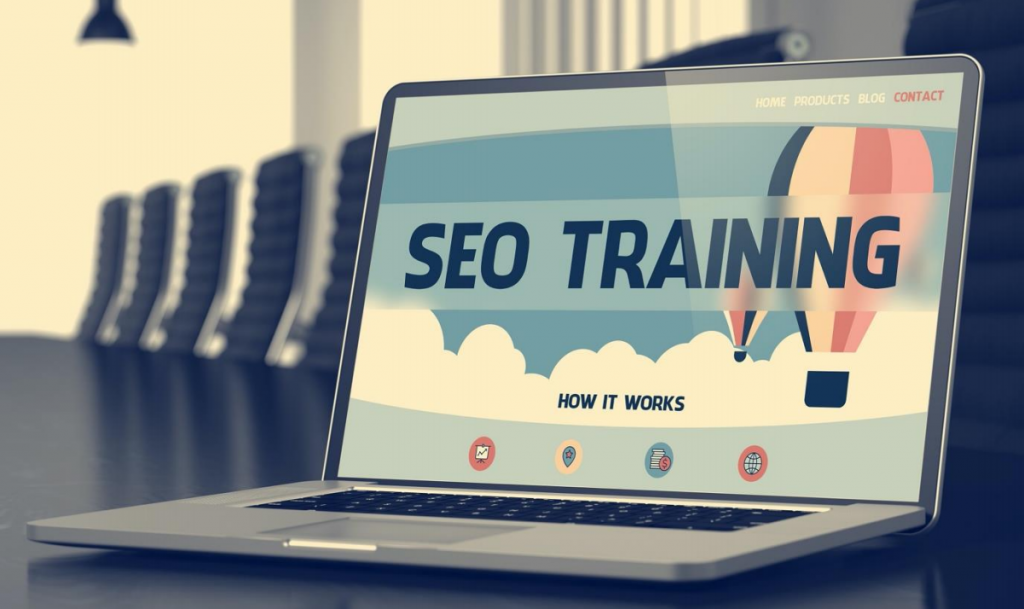 Do you want to get all the SEO knowledge to create your own smart SEO strategies? Here you will find complete information about the best SEO courses in the world, being super simple to decide which one is great for you.
Take a look.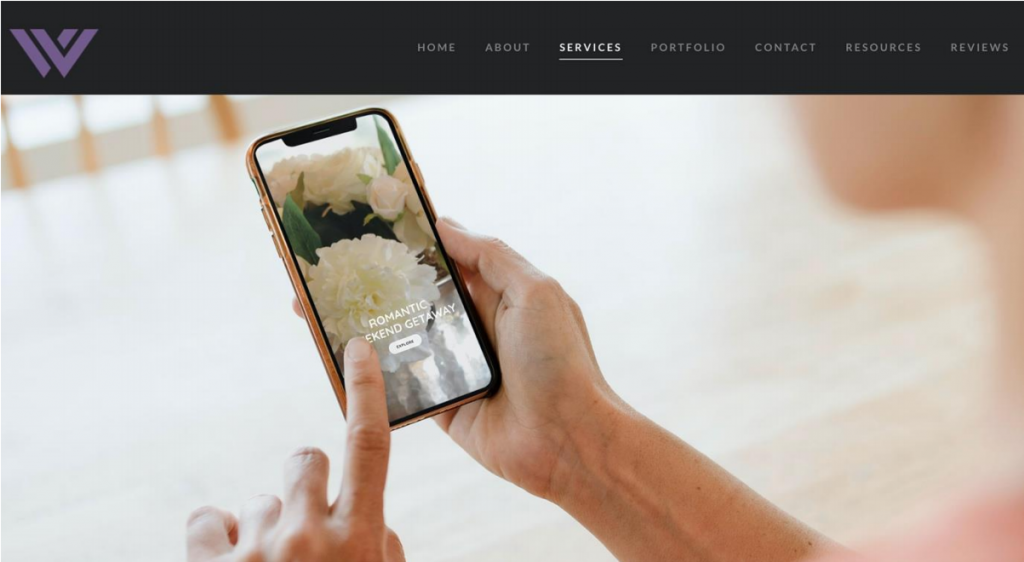 You don't need to pay huge rates to get super website designs or SEO strategies that really work and which you can measure.
Work with Web Design Auckland, a highly popular agency in New Zealand that also works with customers from the UK, Italy, and other parts of the world. They are experts in these niches, and they do an amazing job.
Get a free quote.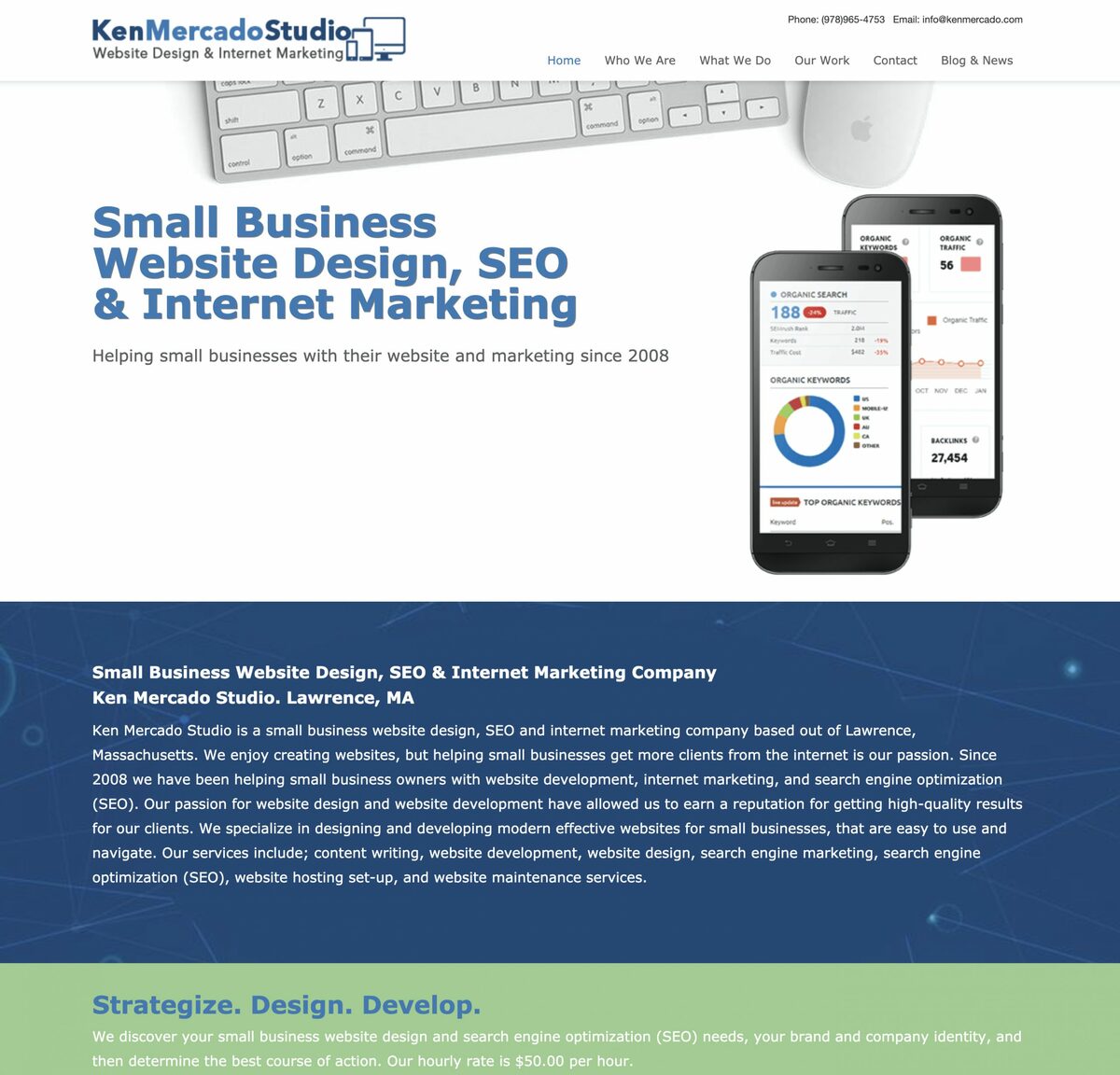 KMS Website Design & Internet Marketing is a one-stop agency that works with small businesses from different parts of the world, helping them with:
Cool website designs
Web development
Content writing
Search engine marketing and optimization
Much more
The agency is popular for over-delivering while asking honest rates. Get your free quote.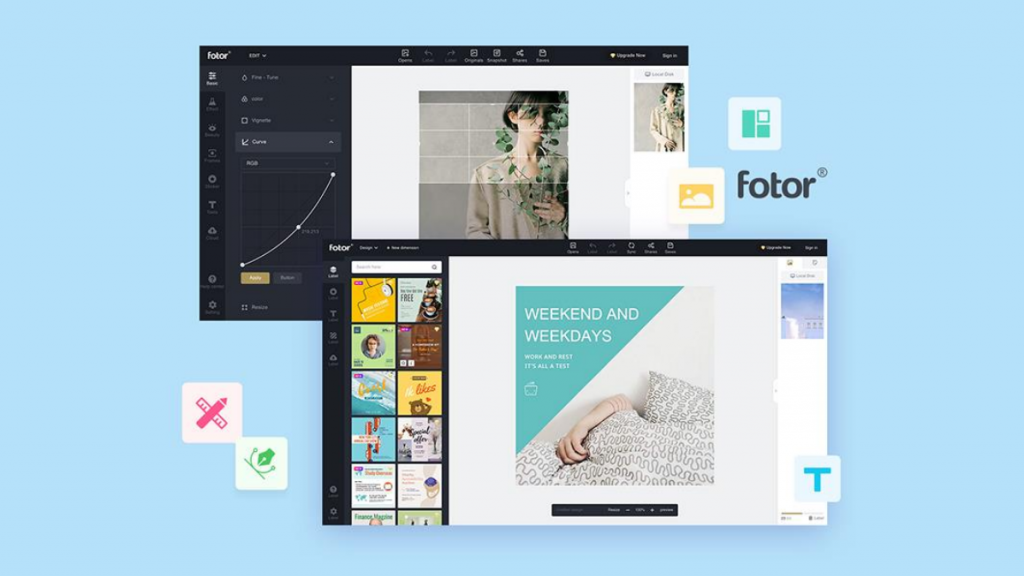 Use Fotor professional graphic design software to design a business card that will be engaging, shared, and loved by your partners and customers. You don't need any experience or design skills. Fotor has included everything you need.
Give it a try.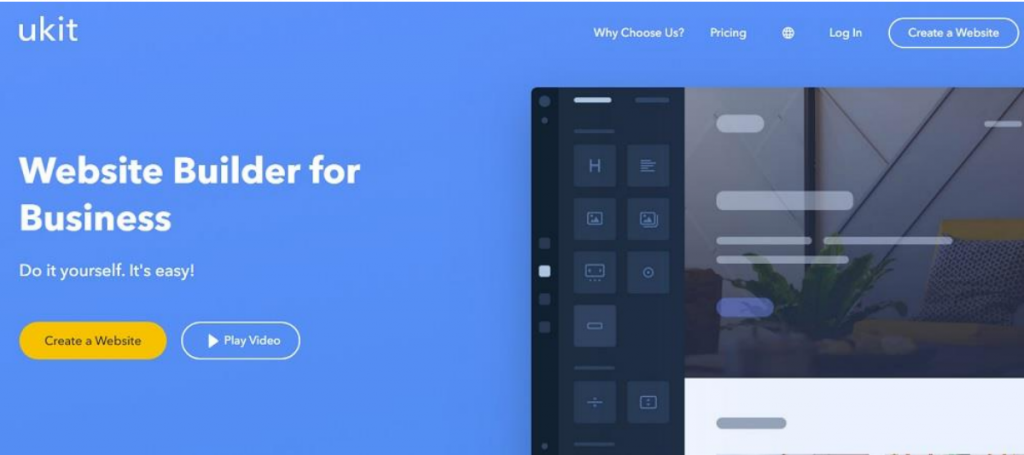 uKit is a feature-rich DIY platform with a curated collection of templates that lets you create a dream website in one click. Customize the content, set up SEO and Google Analytics, integrate your website with a CRM, preview it on all devices and publish.
There's no learning curve with uKit: even a baby can handle it. Try out the service with a free trial period and see for yourself.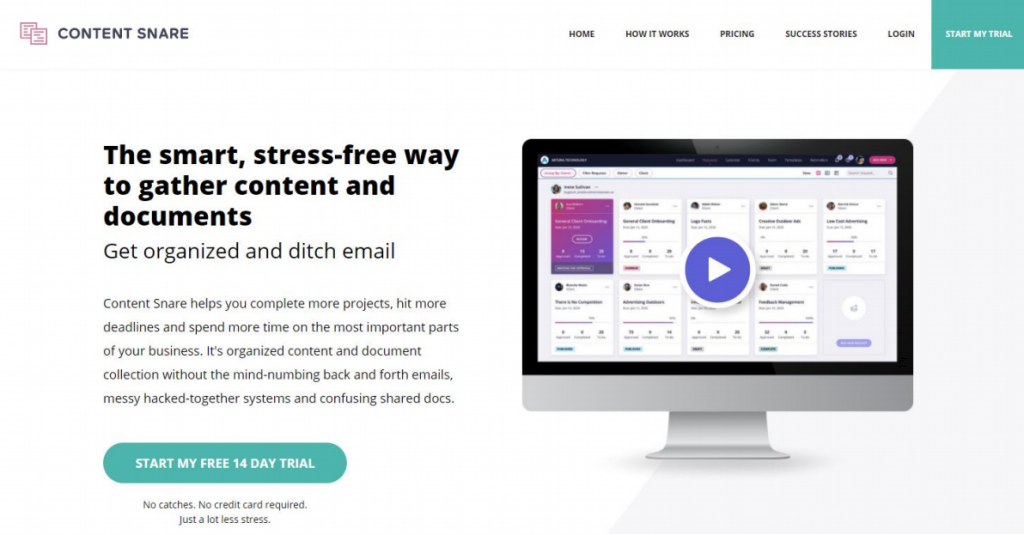 Content Snare is the solution that marketers, agencies, web designers, and many others used to quickly collect content without spending time.
The software will create a checklist of documents and a place where customers will easily upload all the needed files. The customers will be constantly reminded by the smart software to upload everything, so you won't spend one second following up.
Start a free 14-day trial.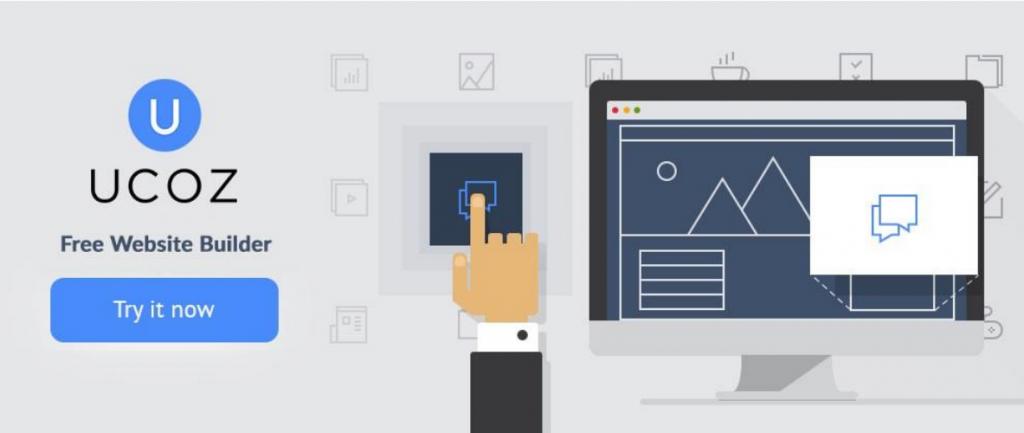 A website builder trusted by millions of people worldwide. Make a site on uCoz, nice and fast – even if you are not a programmer!
The main difference that makes uCoz stand out among other similar editors is that you can create a professional website there. Add forums, subscriptions, ad modules, and much more. uCoz gives you freedom of creation on par with custom sites.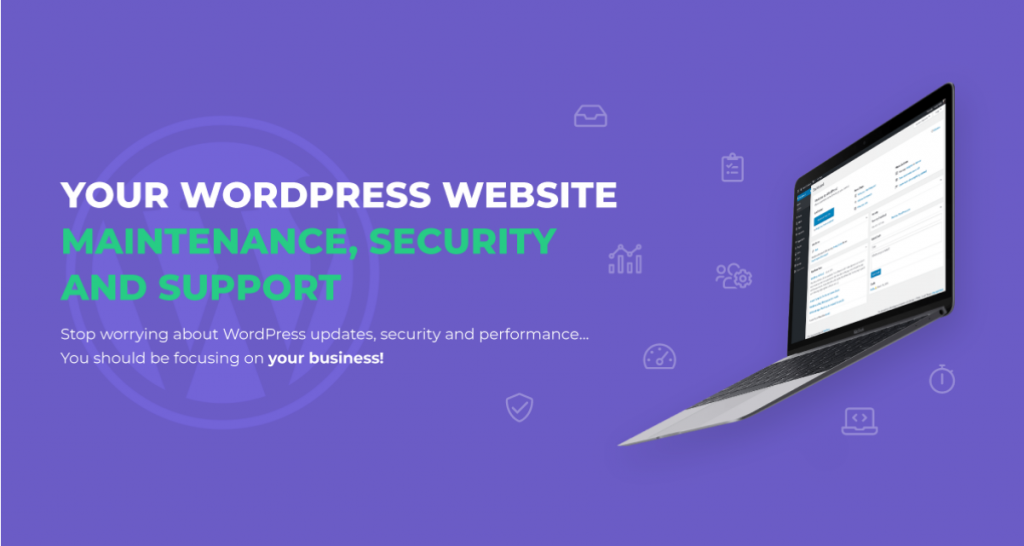 Managing, securing, updating, and maintaining WordPress websites takes a lot of time. Why don't you let WP AOS, a top-rated full-service WordPress management service, take care in your place, so you can focus on other things?
Get a free quote.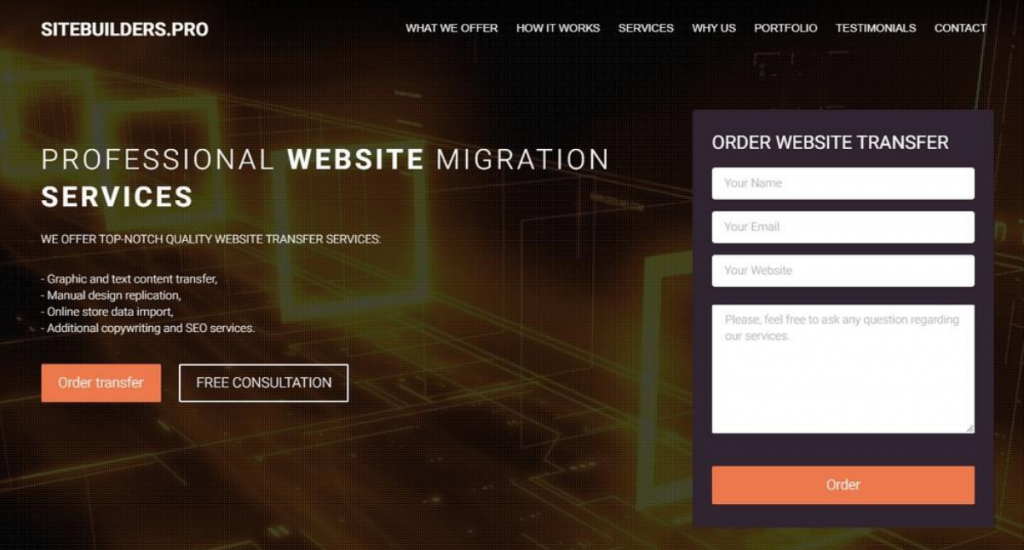 SiteBuilders.Pro is a team of professionals involved in website migration. They offer a rich spectrum of services to help you transfer your personal/business project from one platform to another. The team of web design specialists will study the nuances of your website to provide the best migration strategy. T
This guarantees preservation of content, traffic, hosting/domain, and SEO positions. The process of website transfer takes around 7 days or so, while the result will definitely come up to your expectations and requirements.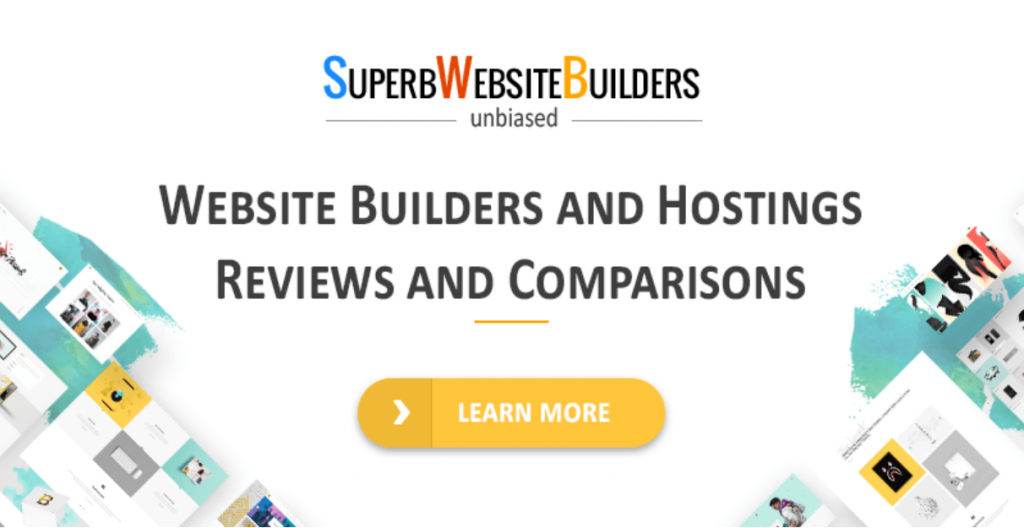 SuperbWebsiteBuilders.com highlights special characteristics of popular DIY website builders that are in demand in the modern web design niche.
The service regularly publishes website builder reviews, enlisting their main features, web design objectives, pros and cons, cost aspects, customer support options, design solutions, and other nuances that matter a lot for most users.
To ensure comfortable and easy choices, the system grants access to multiple comparisons, which help define common features and distinctions of services users are interested in.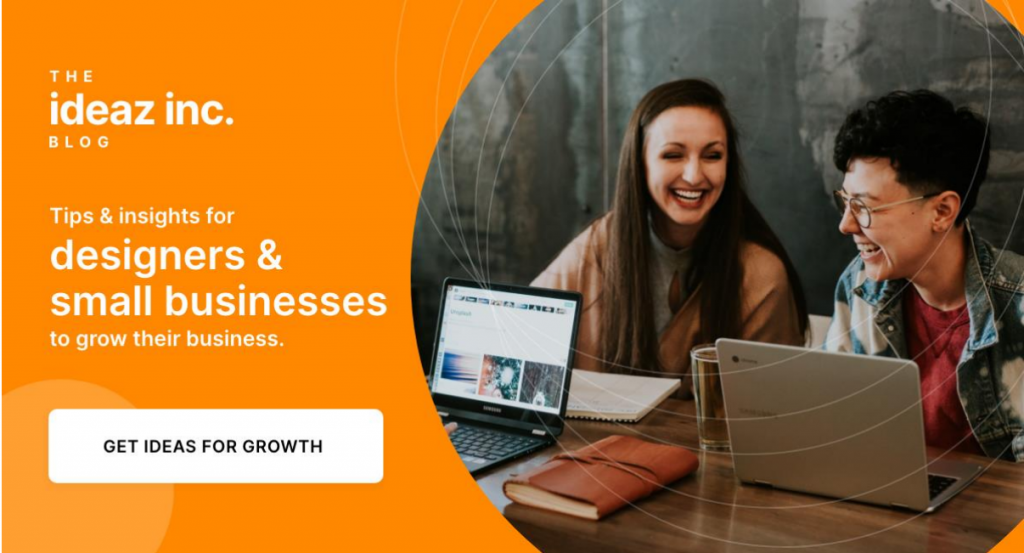 IdeazInc is a great resource website filled with advice, tips, tutorials, and much more for designers and small business owners.
Take a look.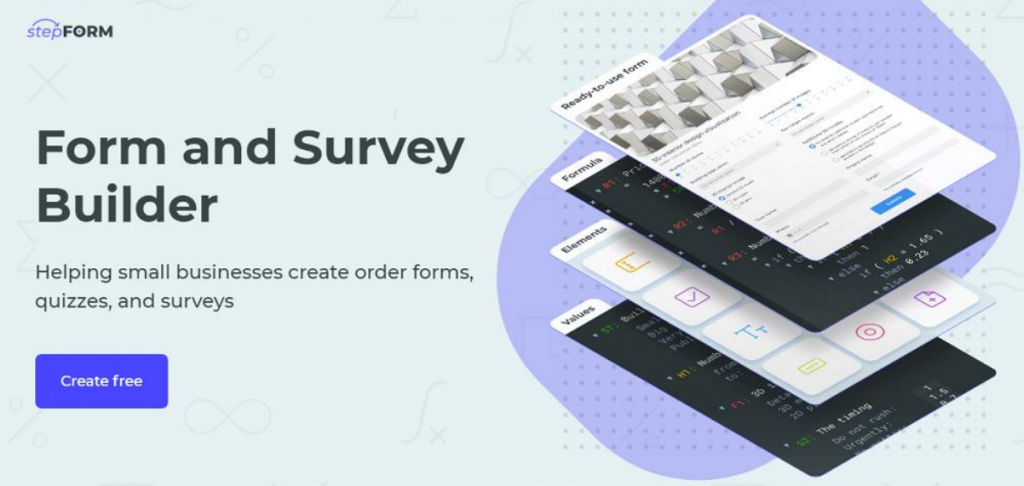 stepFORM is a surefire solution for businesses and individuals who need to add a form, quiz, or survey to the website. It requires zero coding skills, and yet, if you are a developer, you can work in the code editor and configure CSS properties.
The service allows you to set up Logic Jumps, add various formulas, connect PayPal or Wallet One, and more. Take advantage of all stepFORM features!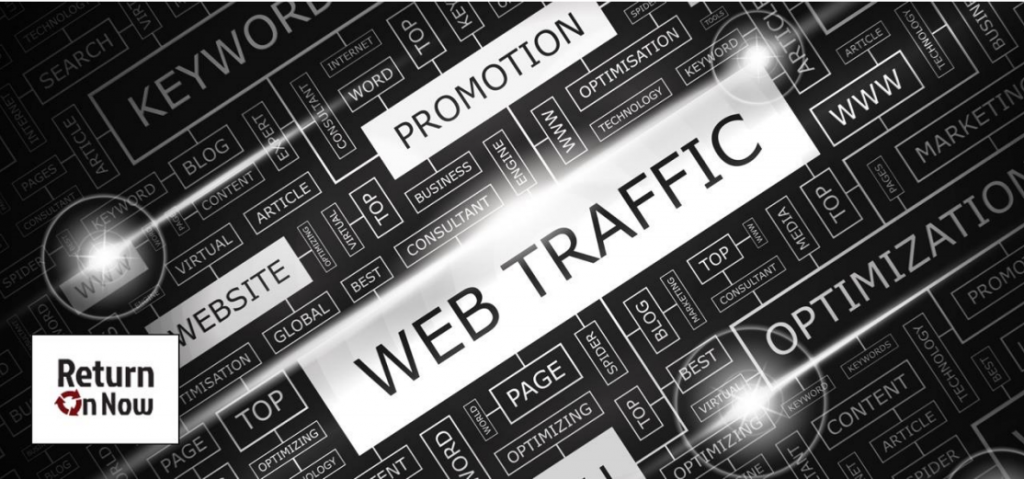 Return On Now is a top-rated full-service agency that will help you with:
SEO strategies
Pay per click advertising
Content Marketing
They put a strong accent on providing great returns of investments to their customers, delivering outstanding performance.
Get a free quote.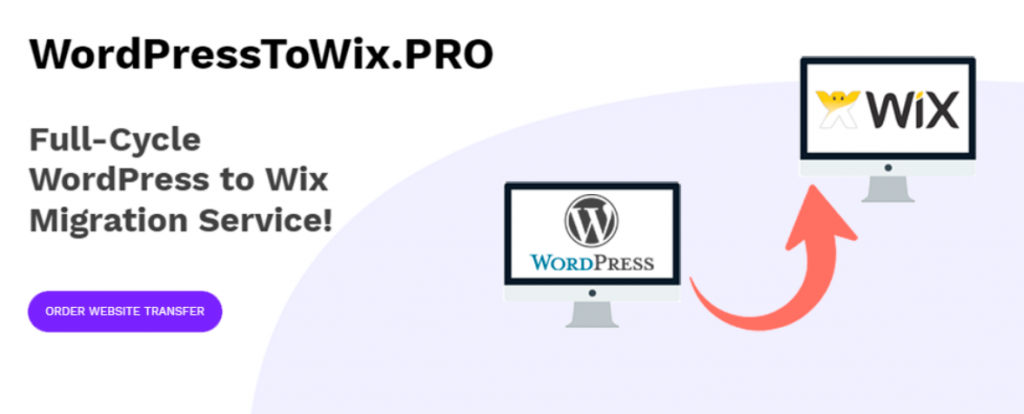 WordPressToWix.PRO specialization goes down to the effective transfer of WordPress-powered websites to Wix. The service deals with all types of small and large-scale projects, adhering to client requirements and objectives.
Whether you intend to move your portfolio, business website, blog, forum, or even a digital store from the CMS to the website builder, they will gladly assist you with that.

Opinion Stage is a popular builder of quizzes, surveys, and polls.
You will find the following features included:
Hundreds of gorgeous templates
A smart drag-and-drop builder
An intuitive interface
Tons of features
Free plan
Use Opinion Stage. You will love it.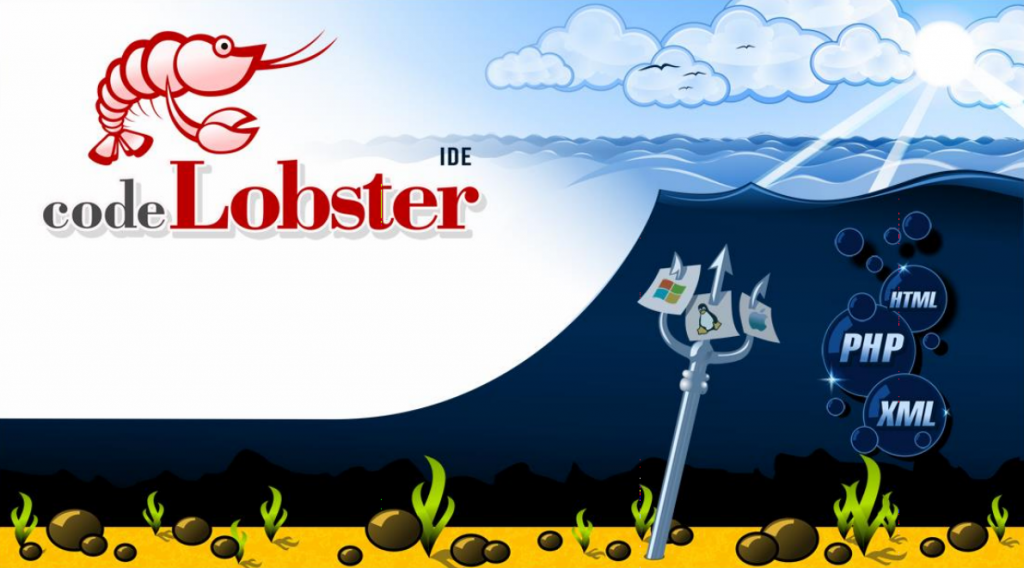 CodeLobster IDE is an advanced free cross-platform IDE intended for editing PHP, HTML, CSS, JavaScript, TypeScript files with special support Drupal, Joomla, JQuery, Bootstrap, Angular, CodeIgniter, CakePHP, Laravel, Magento, Symfony, Twig, Yii, and WordPress.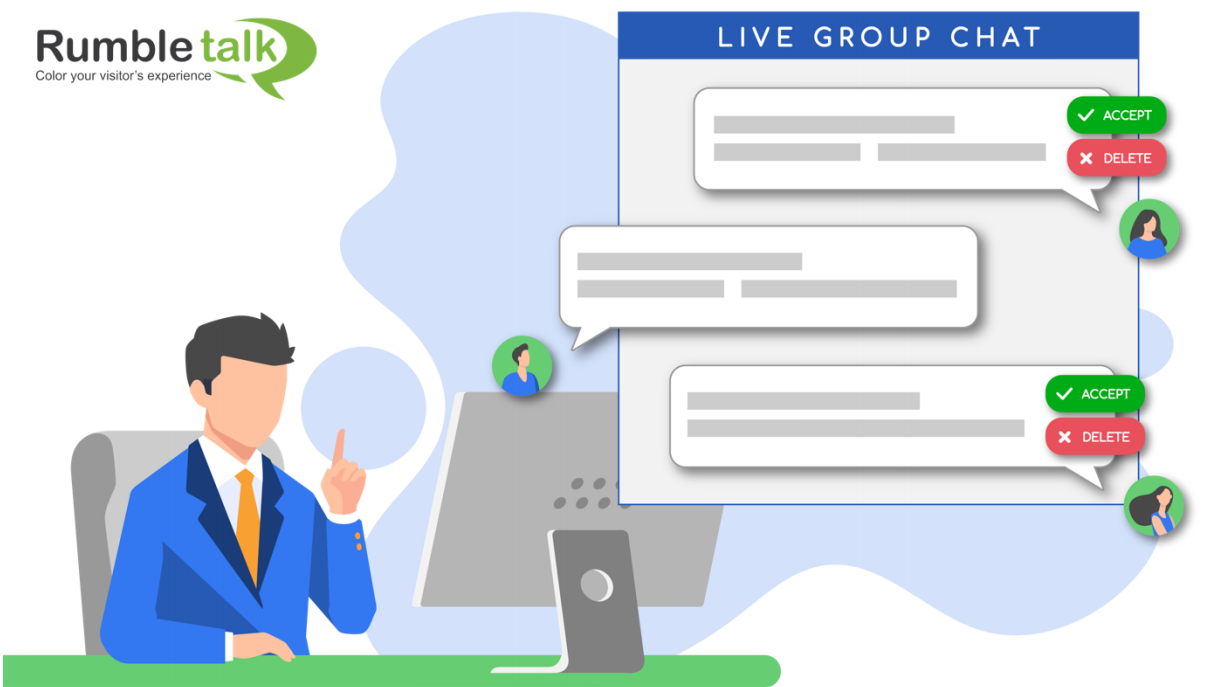 Use RumbleTalk to add all kinds of chat rooms to your website. The platform is feature-rich and very simple to use, even if this is your first time using the platform.
Start with the free forever plan and see how it works.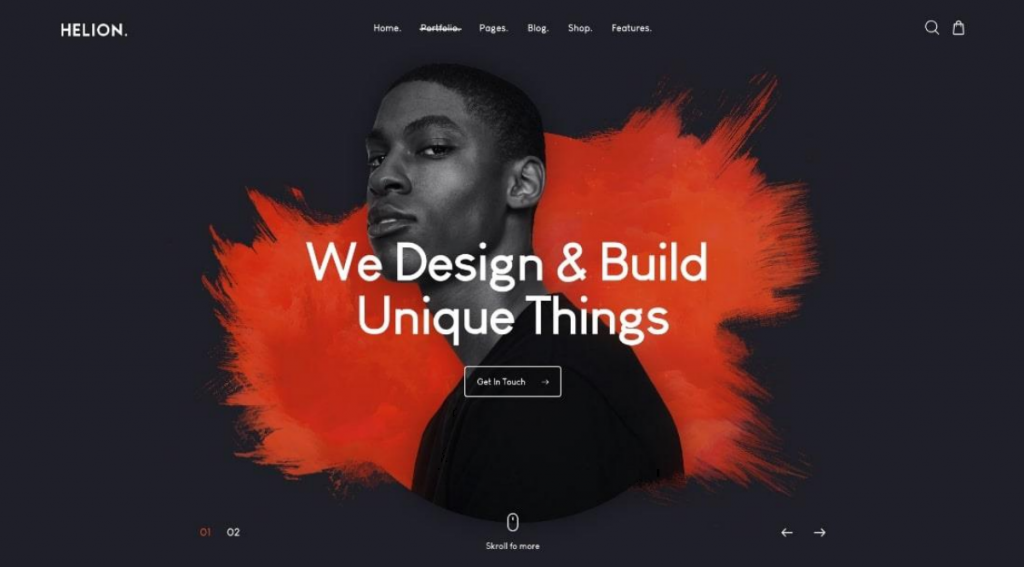 Helion theme is made for photography and art lovers. It has a spectacular design and features up-to-date functionality. This theme will suit a variety of niche websites due to the huge amount of ready-made homepage layouts available.
The Helion theme features sliders that will help you to represent content in the most astonishing way. This theme has a bold yet uncluttered design that catches visitors' attention.
This theme allows you to organize the content neatly and carefully by using a drag and drop page builder, a mega menu plugin for menu management, ThemeREX Addons for header, footer, and other theme areas customization.
With the Helion theme, you can create a fabulous online portfolio that the audience won't ignore.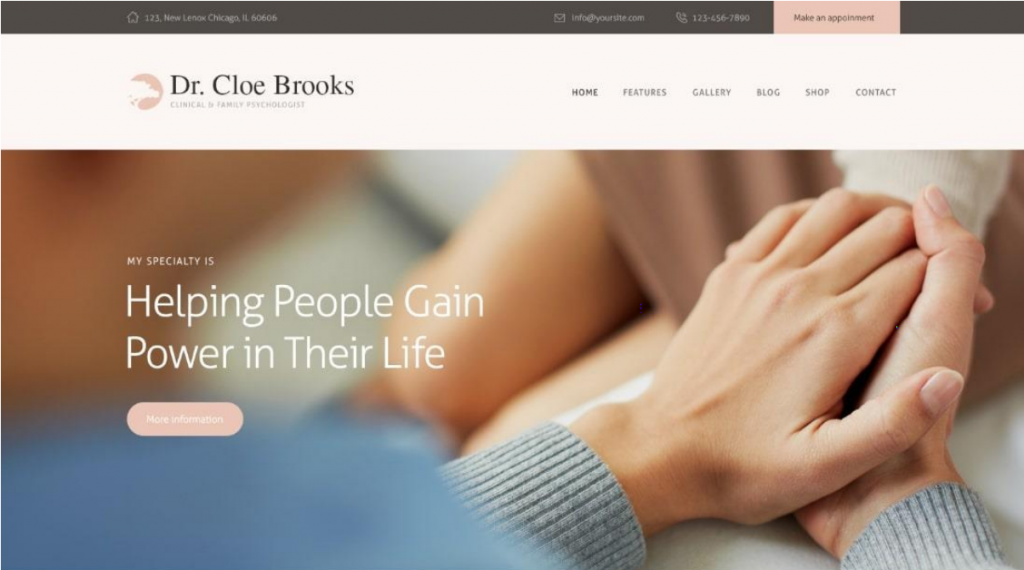 Cloe Brooks is a clean and fresh WordPress theme for psychiatrists and psychologists. With this one, it is easy to launch a professional counseling website that showcases services appealingly.
The theme features a drag and drop interface for fast and simple content management. Also, it comes integrated with the appointment booking and management system that makes the website more interactive and helps to manage schedules properly within the website.
Cloe Brooks theme includes advanced translation functionality. WPML and RTL support provides users with an opportunity to translate the content into a variety of languages, thus converting more visitors into loyal customers.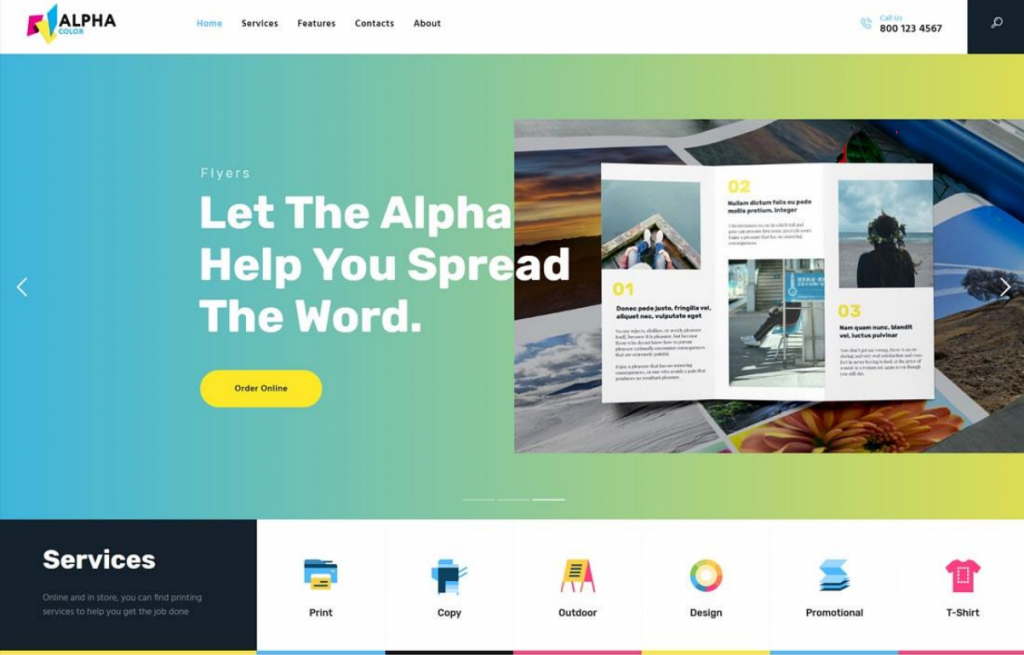 Need a responsive and bright WordPress theme for a printing services website? Then you should go for the AlphaColor theme. This theme has multiple color options that allow users to create a website that matches their brand design.
It has a grid-based gallery that helps to create an alluring gallery that makes products stand out. The theme supports adaptive images, which ensure effective products and services promotion via all devices.
AlphaColor is a useful tool in terms of business management as the theme supports a brilliant appointments management system that helps to organize schedules and make online performance more productive.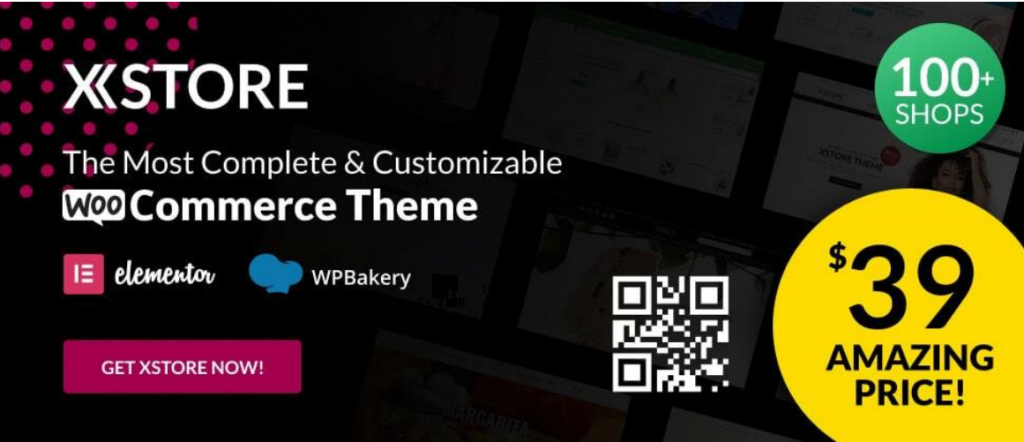 XSTORE is the WooCommerce theme that is powering tons of stores from very different niches. The theme is loaded with a massive library of 100+ shop designs, and it is feature-rich.
Check it out.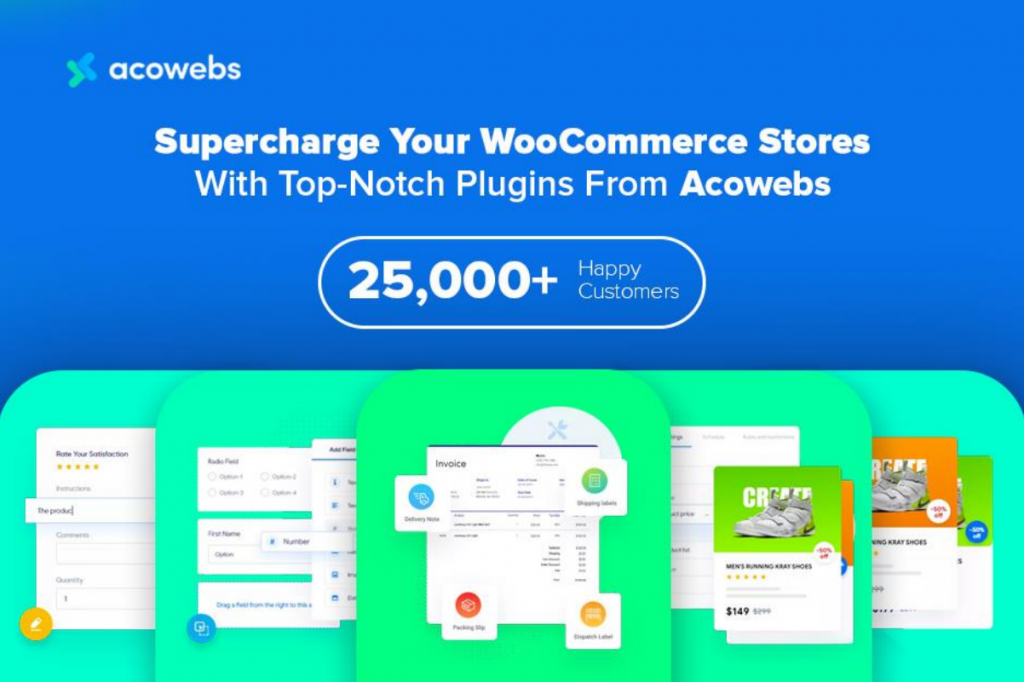 Acowebs created several useful plugins for WooCommerce stores that add useful functionalities. Find out more about Acowebs plugins.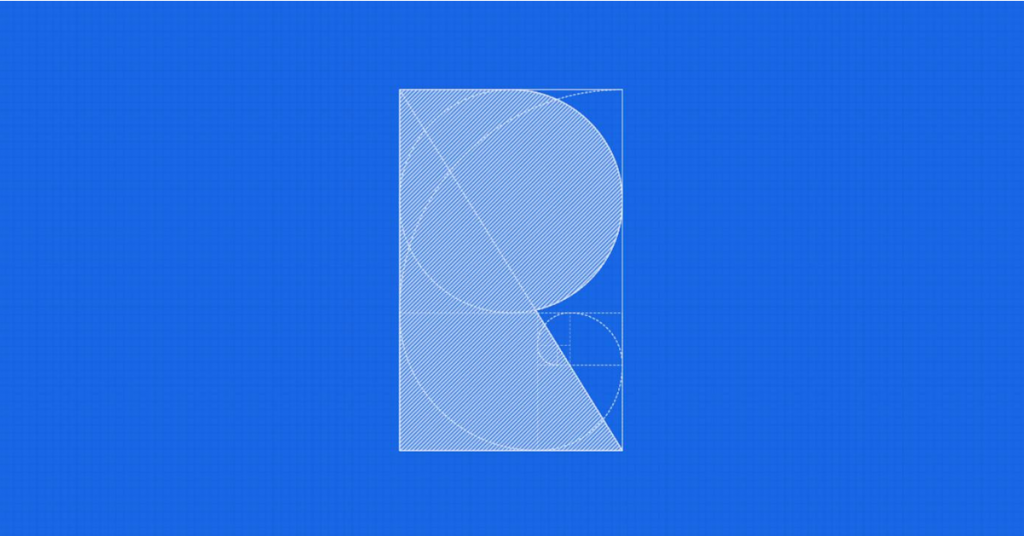 Ramotion is a popular agency that works with startups and Fortune 500 companies, helping them with:
Professional brand identities
Unique website designs that are optimized for SEO, Speed, Conversions, and Easy Navigation
UI / UX Design
Get a free consultation for your project.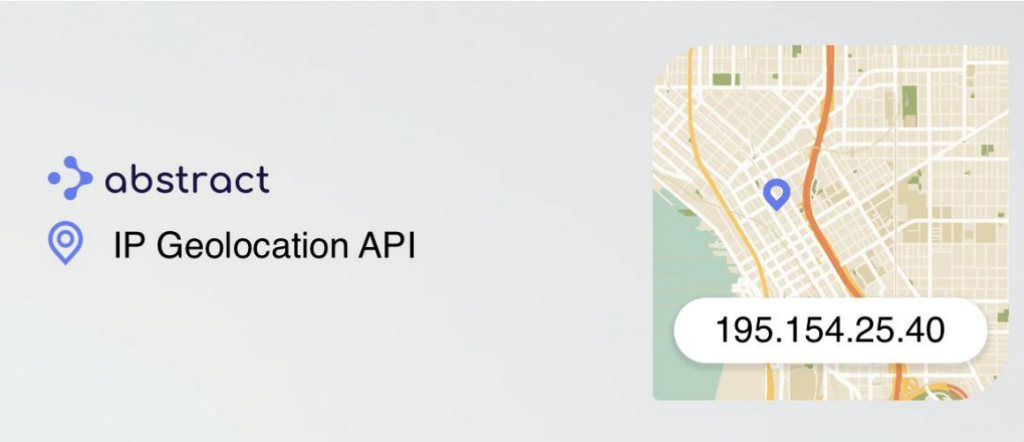 Do you need API keys for your projects? Abstract will help you with them:
IP Geolocation API
Email verification API
Phone validation API
And tens of others
Get your free API Key from Abstract. They have over 1 million happy users.
Conclusions
You can easily find out if these 40+ web solutions make your life easier. Most of them can be tested for free for 15 or even 30 days. Give them a try.
For services like WPCustomify – complete WooCommerce fix and customization service – you can start with something small and see how it works.
Web scraping proxies refer to the method of extracting data from several websites as most sites don't let their data be downloaded.