SaaS software is taking over the digital world. You may be asking why? It is because they are eliminating the need for manual work and minimizing errors that are made. Take Signature generator as an example. Besides that, SaaS software offers lower upfront costs in comparison to traditional software. Moreover, making it more affordable and flexible to use for more industries in business.
By the end of 2021, it is estimated that 99% of businesses will have SaaS software installed! Furthermore, this article will show you the best SaaS software you may use to help your online business grow.
What is SaaS software?
Software as a service (SaaS) is a software delivery method that allows data to be accessed through any device with a web browser and an online connection. SaaS is also known as web-hosted & web-based software and on-demand software.
Best SaaS software for your online business
1. SEON Anti-money laundering (AML) software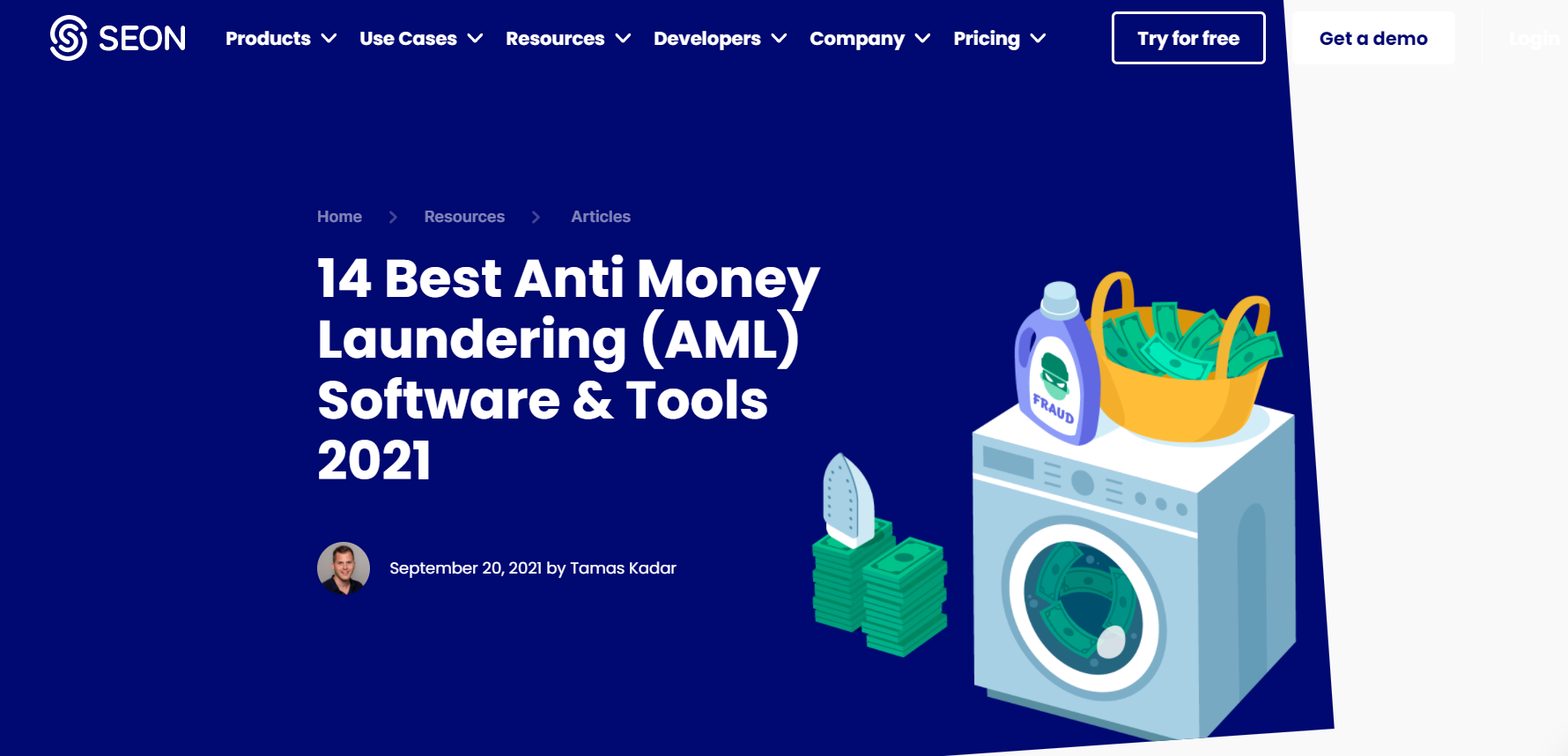 Fraud managers initially created the SEON AML software. SEON provides real-time identity verification via social media profiling and more, which is an increasingly popular aid for the context of payments and the iGaming industry.
SEON contains many different fraud prevention tools in which companies use to prevent regulatory fines. Some of these tools are being alerted from any suspicious transaction activities and custom rules that allow you to have flexibility over flagging settings.
The monthly pricing of SEON's AML software begins at 99 Euros.
SEON Pros:
Real-time alerts: always alerts you on high-volume transactions. SEON can calculate large transactions to make sure payments more than $2500 are automatically flagged to avoid money laundering activities.
Transparent pricing: SEON offers you a free trial of 30 days, where you can, later on, choose to go with the platform or not.
Behavioral analytics: monitoring users' actions and flags any unregular behaviors that may lead to money laundering.
SEON Cons:
No sanctions or PEP check: a third-party solution must be integrated to check data against sanction lists.
2. LightSpeed inventory management software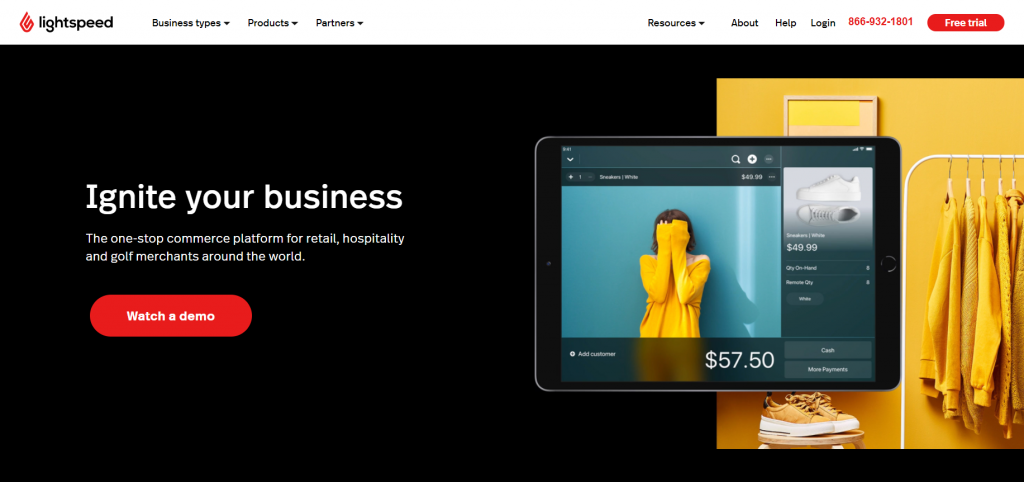 Lightspeed has, without a doubt, the best inventory management software out there. It is a cloud-based POS solution suitable for retailers and other industries such as jewelry, home decor, footwear, and more.
The inventory management solution includes:
Purchase order management
Customer profile access
Payment processing
Cash drawer control
Inventory management, and more.
The lightspeed software offers a monthly subscription with three paid plans. The most basic plan starts from $79 per month, while the advanced one goes up to $239 per month. Lightspeed offers 24/7 support along with personalized onboarding.
It enables businesses to set up an iPad POS system and link it with their retail store for processing payments, accepting gift cards, and more.
Lightspeed pros:
Robust inventory management: enables you to customize how you keep track of items. Additionally, it allows you to send notifications and manage multiple locations whenever it is time to re-order an item and add a custom field for categorizing inventories.
Customer Service: Lightspeed offers 24/7 customer service for all paid plans. Additionally, onboarding sessions, Monday to Friday chat support, guides & webinars are also included.
Integrations: e-commerce, payment processing, CRM, reporting, invoicing, payroll integrations, and many more.
Lightspeed cons:
Price: Even though you have many features included, if you order a smaller business, it may be a better idea to go with the free version.
Annual contracts: You are better off paying monthly versus annually whenever you choose to go with a paid plan with Lightspeed.
Furthermore, the incredible thing about Lightspeed's software is that its cons also have a solution!
3. ProofHub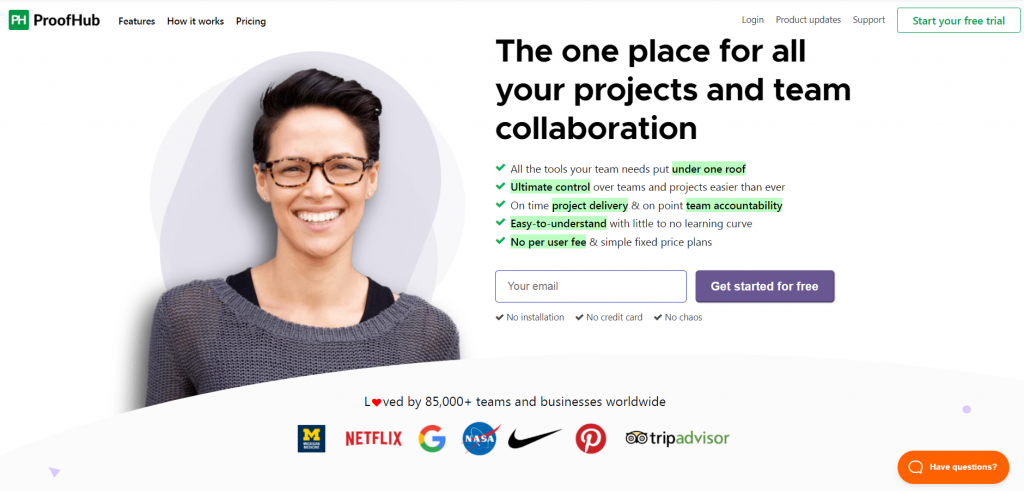 ProofHub is a SaaS-based project management software with many unique features for assigning tasks, collaborating on projects, and tracking milestones for every project participated in.
The tools included provide you with in-depth insights for every project and task. Additionally, ProofHub is available on Google Play and the App Store, allowing you to further stay connected on all devices with an internet connection.
ProofHub offers two paid plans which are cheaper to go with when you pay annually instead of monthly. Their most basic plan costs $45 per month when billed annually and $50 when billed monthly. The more advanced plan costs $89 per month when billed annually and $99 when billed monthly.
ProofHub offers you a 14-day free trial, although it is better to go with their more advanced plan, as you get more additional features than the more basic one.
Advanced features include:
Custom roles
Project manager
Advanced activity logs
Account transfer tool
Data expert
White labeling
Custom workflows
Network control, and much more.
ProofHub pros:
Easy to set up and get projects and tasks running up
Excellent pricing model
Excellent trial period
Proofhub cons:
May have too many notifications
Can improve on the customization of accounts
4. BambooHR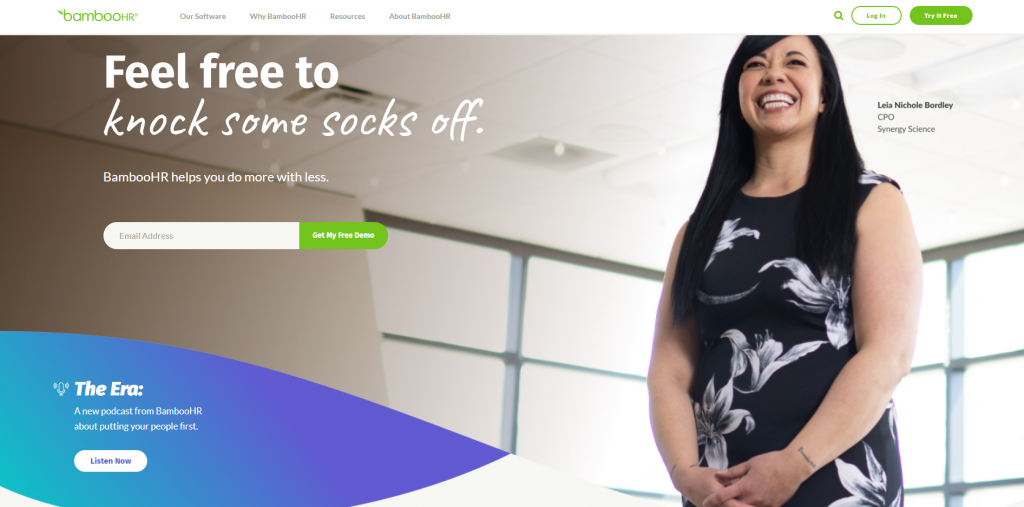 The trending HR software solution for businesses of all sizes is BambooHR. No business can operate without an HR industry. BambooHR offers various advanced features such as data modules, advanced reporting, and tracking to grow your business to the maximum.
Additionally, with BambooHR, you can add job openings and manage applications whenever they arrive. If you are concerned about hiring the most talented employees, this software is suitable for your business.
Pricing with BambooHR begins at $6.19 per month per employee with an essential package. In contrast, the advanced package comes at $8.25 per month per employee. Pricing will strongly depend on the company size, as BambooHR offers discounts for larger companies.
BambooHR pros:
Job postings are super user-friendly and simple to set up.
Very easy to monitor employee hours
The software can automate and track offboarding and onboarding processes
BambooHR cons:
It doesn't support expense management
You can't run benefits directly on the platform
Features such as time tracking, performance management, payroll will cost you extra money
5. HubSpot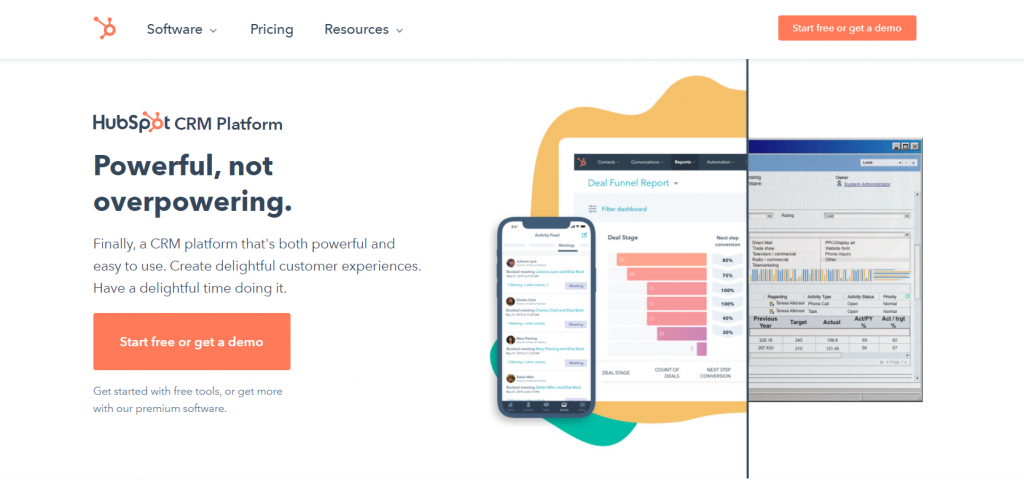 Hubspot is everything you need in order to build a powerful website, optimize it for usage on every device, bring traffic to it, and grow your business. Hubspot is a compelling SaaS software that is specially designed to integrate with marketing tools.
You may use Hubspot CMS to create and edit blog posts, site pages, landing pages, and emails.
Moreover, Hubspot offers pre-built templates or even allows you to build everything from the start. Hubspot CMS provides the hosting for your content and distributes your content across the globe.
Three paid plans come with Hubspot:
The starter paid plan: begins at $23 per month with a discount of $30 if billed annually
Professional: starts at $360 per month and offers a $480 discount if billed annually
Enterprise plan: begins at $1200 per month and bills at $14,400 annually
Additionally, Hubspot provides a 14-day free trial, so you try out the software before deciding to go with it.
Key features include:
Web apps
Custom domain security settings
Code alerts
Single sign-on
Adaptive testing
Memberships
Additional root domains and more
Hubspot pros:
Hubspot holds nearly 42% of the business automation software market
Easy to use
Contains a knowledge/resource library
All-in-one automation tools
Customizable templates, reports, and much more
Hubspot cons:
Onboarding fee
Too much manual work
It may be complex to use at times
6. EngageBay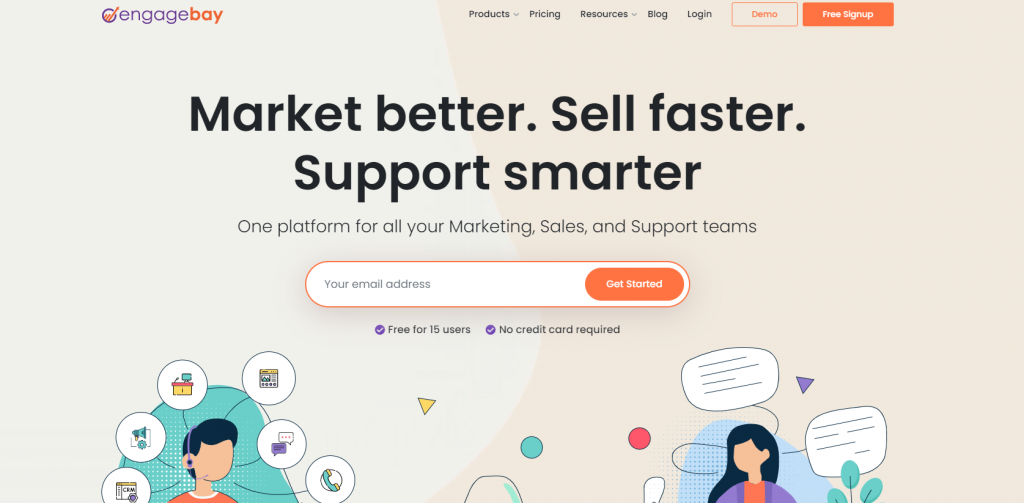 Last but not least, EngageBay is an all-in-one SaaS platform with free live chat software. The platform was initially designed for small and medium businesses and has tools firmly designed for your customer's experience. Customers can have one-on-one live support and build their customer relationships in the process.
EngageBay's live chat widget can be installed on any website and allows you to customize it to reflect your brand image.
With canned responses, you may easily create answers for common queries and use them in live sessions. Moreover, you may get in-depth insights with EngageBay's robust metrics and reports, which help you improve customer support.
The platform is free to use but also offers three paid plans:
Basic plan: $10.79 per month per user
Growth plan: $35.99 per month per user
Pro plan: starts at $57.59 per month per user
Moreover, if you choose to go with an annual plan, you receive an 18% discount.
Key features include:
Marketing automation
SSO
Phone support
Uptime SLA
Custom Reporting
Role management and much more
EngageBay pros:
Easy to use and lets you adapt in a matter of hours
Excellent customer support gives you an answer in only a few minutes
The page builder loads super fast and has a stable performance based on AWS + CDN CloudFront
Many powerful tools included such as autoresponders, email broadcast, and more
EngageBay cons:
Misses a few features
Limited landing page templates
Lacks the option to build own templates
Misses Social Software Analytics