Adding video in email is an efficient method to increase open and click-through rates, but it does need some preparation on your part.
This manual will provide simple steps for attaching videos and/or GIFs to emails. We'll also discuss what makes a video email successful, and show you four different ways to include video in your messages.
Emailing a Video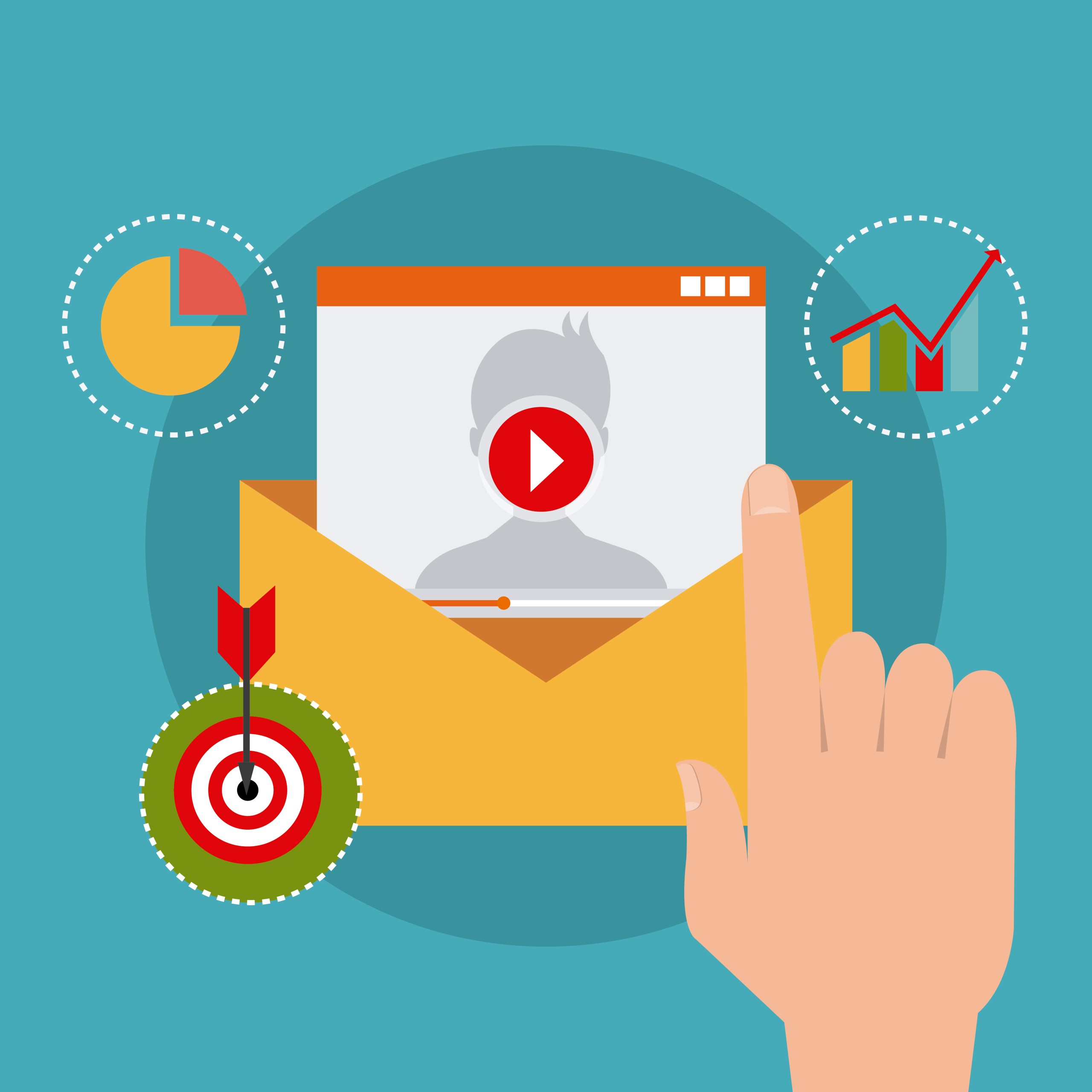 Do you want to find out how to share a video over email? These are the two things that must be remembered.
Interesting Visual Introduction
Sending a lengthy URL to your video in an email will make people less inclined to actually click on it and view it.
The greatest method to draw attention to a video you've sent in an email is with an image. As video is a visual format, it makes sense to advertise it using visuals. In addition, people are visual creatures, so emails with pictures in them stand out in a full inbox. The "clickability" of a video in an email is something to keep in mind when selecting how to deliver it.
Ability to Use Many Email Clients
Not all email programs, sometimes called clients, are the same. Emails and attachments are displayed in a variety of ways depending on the client. Success requires making sure all recipients, regardless of email client, have a consistent experience.
Find out how various email clients present material and what kinds of videos you should avoid viewing here.
You can figure out how to send the most effective corporate video emails by considering their "clickability" and compatibility.
4 Methods for Sending Videos by Email
How you decide to go about sending a video relies on what you value the most. How important is it to you to have a smooth video-viewing experience in the email, compared to encouraging them to visit your site? How long are you able to commit to sending video attachments through email? Do you have any knowledge of HTML?
This is a comparison of four methods for embedding videos in emails, including their respective advantages and disadvantages.
Combination Image/Link
If you have to send a video through email, we suggest embedding it as an image or GIF. It gives people who receive your emails a compelling sneak peek at your video before they go over to your site to see the whole thing.
This strategy is ideal for anyone viewing the video email on mobile devices like the iPhone.
Your video thumbnail or animated GIF will serve as the image that appears in the email and will connect to the landing page. Ensure that the video you mention in your email is prominently displayed on the website you send them to.
The movement of a GIF will captivate your audience's attention. But, you should use caution since the GIF won't play in certain clients, including Outlook 2007, 2010, and 2013.
HTML5
Another option for sending videos through email is to embed the clip in the message itself. Emails with embedded videos are possible with the help of HTML5.
You or a developer on your team will need to make the necessary adjustments to the HTML5 code of your email in order to embed a video.
When videos are integrated into emails in the appropriate way, the receiver doesn't even have to leave their inbox to see them.
Nevertheless, this approach does have certain drawbacks. Certain email clients don't play HTML5 videos.
Sometimes people classify emails including videos as spam, which renders the whole email illegible.
The inability to connect an embeddable video in an email to an external website makes it more challenging to get clicks through email when using this strategy. In other words, they may watch the video but not go to the website.
Upload an MP4
You may choose to send the video as an attachment in your email rather than embedding it directly into the message.
Click the "attach" button (usually represented by a paper clip) and choose the video file you wish to attach to the email.
Although straightforward, this approach lacks the aesthetic appeal necessary to attract readers and encourage them to click.
Email receivers may miss the video until they scroll all the way down to the attachment. To increase the effectiveness of this strategy, it is recommended that you include imagery from the video in the email's main body.
Due to the average restriction of 20–25 MB per video file across email clients, this is not a practical option for sending huge video files. You can use an online video converter to mp4 to compress larger videos. Use a file-sharing service like WeTransfer if you need to transfer a huge video clip to a small group of individuals.
A client's Drive may be used as an alternative method of sending a huge video clip as an email attachment. The Google Drive suite is available in Gmail, whereas Microsoft's Outlook comes with the OneDrive cloud storage option.
You can share longer clips over email by attaching them as drive files. But this strategy only works for recipients who also use the same drive service, limiting its use.
If you're trying to get people to learn more about your brand, including a video clip won't do anything to help. People are opening an attachment instead of going to your website.
Due to these constraints, sending a clip as an attachment could be useful if you just need to share it with a select group of individuals who have the same computer setup as you do. While it may be tempting, due to file size constraints among clients, to send an email with a video attached to a large number of consumers, it is not advised.
Include a YouTube Link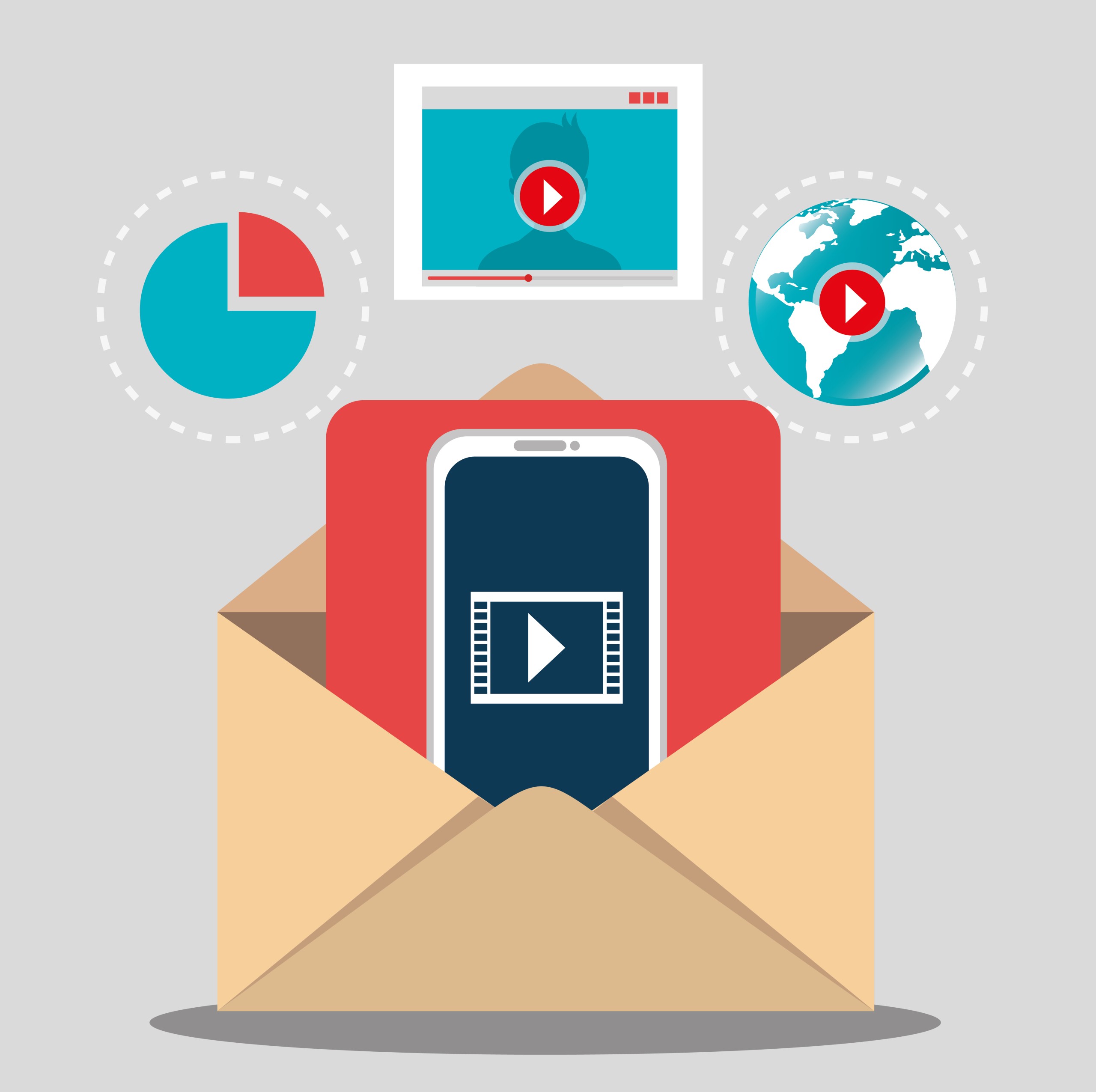 YouTube videos sent as attachments in Gmail may be seen directly from the inbox. Although everyone with the Link may see the content, only those with Gmail will be able to play the movie directly from the email. This will allow the email recipients to see your video straight away. A lot of individuals can't use it since they're on other platforms, like the Mail app on an iPhone or another mobile device.
In contrast, this approach does little to boost site visits. When recipients click the file, they will be sent to the video's page on YouTube, where they may watch it and learn more about your business via your channel. But, unless the video itself features a call-to-action button on your site, viewers are unlikely to click over from the video page.
When sending to a big group of people, this approach isn't advised since receivers using other email clients will simply see the plain Link and won't be interested in watching the video.