How great would it be if you could drive traffic to your website and convert new visitors just by engaging with your audience in an entirely new way?
Live broadcasting is one of the new ways retailers blur the lines between in-person stores and online stores. It has given many retailers the chance to deliver a more personalized and engaging experience for their customers.
This article would show you the various ways live broadcasting can help grow your business as a retailer and show you the tips you can use to fully harness the opportunities live broadcasting offers your business.
Let's get started with a short introduction of what live broadcasting is. What is live broadcasting?
For newbies who may be wondering, what is live broadcasting?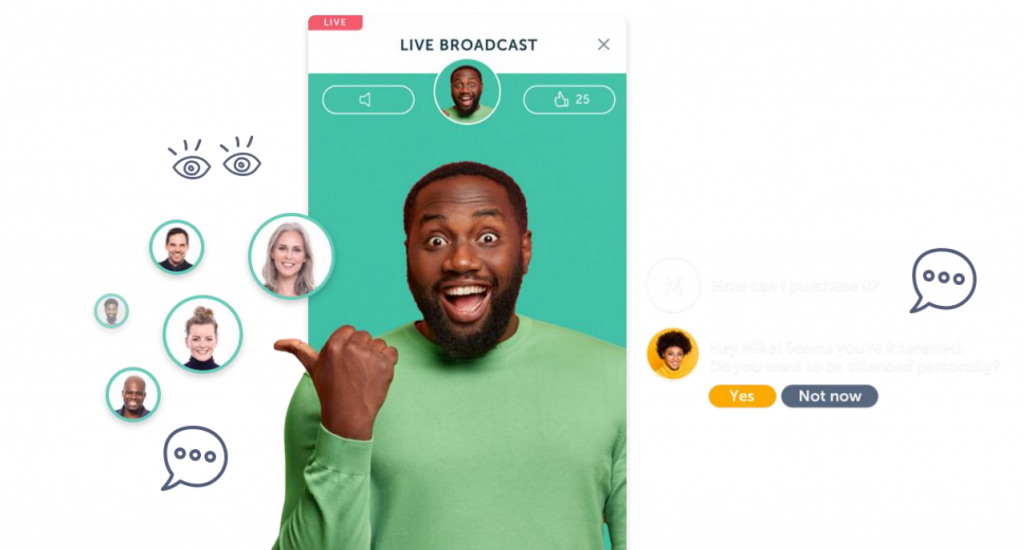 Live broadcasting is a form of broadcasting that involves recording and broadcasting your content concurrently. This means your audience receives your content just as you deliver it, without delay. Live broadcasting is extra effective for retailers because you can interact with your audience in real-time.
It also humanizes your brand by bringing the faces behind your business to your customers; so that you can showcase your personalities and interact with your audience better.
While in-person communication is considered the best form of communication, live broadcasting is seen as the next effective form of communication in a digital world. Because it enables direct communication, and it allows brands to reach a wider audience.
How live broadcasting can benefit and upgrade your retail business
Live broadcasting comes with huge benefits for your business, many of which have a direct impact on your website as it's the primary online marketplace. Let's look at what these benefits are and how they help improve your businesses' growth below.
It increases your brand's reach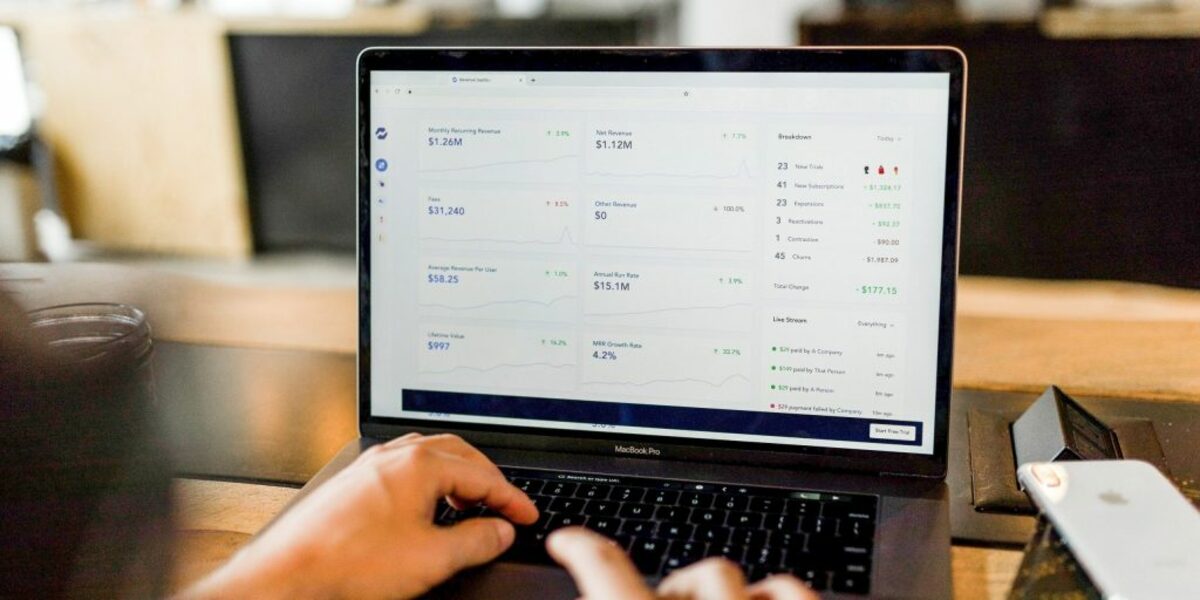 Live broadcasting is highly efficient in helping your business go viral. First, it attracts a large number of people because it is non-restricting. You can invite a limitless number of people to come to view your live broadcast, and these people can come from several parts of the world.
Secondly, live broadcasting is more likely to generate more engagement and participation because your audience wants to engage and connect with you instantaneously and live broadcasting gives them that opportunity.
It doesn't matter whether it's a short announcement or a long, detailed talk you want to have with your audience. You can be certain a huge number of people will turn up to view your live broadcast because they are deeply interested in connecting with you more personally, beyond texts and pictures.
The more people turn up for live broadcasts on your site; the more Google algorithm promotes your content to reach a wider audience. This, in turn, skyrockets the number of footfalls on your website because the Google algorithm places your brand where more people can see it.
It enables you to foster trust faster
People only buy from who they trust. If your audience does not trust you, chances are you will be getting low results with your marketing efforts. While trust takes time to build, live broadcasting helps you build trust faster. How does this happen?
Your audience gets to see you more often with live broadcasting. Rather than restrict them to the glossy, well-edited, picture-perfect content you post in the form of graphics and texts, your audience gets to see the real, authentic version of you in real-time through live broadcasting.
Through this, they can connect and relate with you faster, thereby fostering trust and building the relationships that lead to long-lasting customers. Lasting customers means consistent footfalls on your website. It means your loyal customers will always visit your website to know what you have in stock and make purchases of what they need.
Create unique content that drives real engagement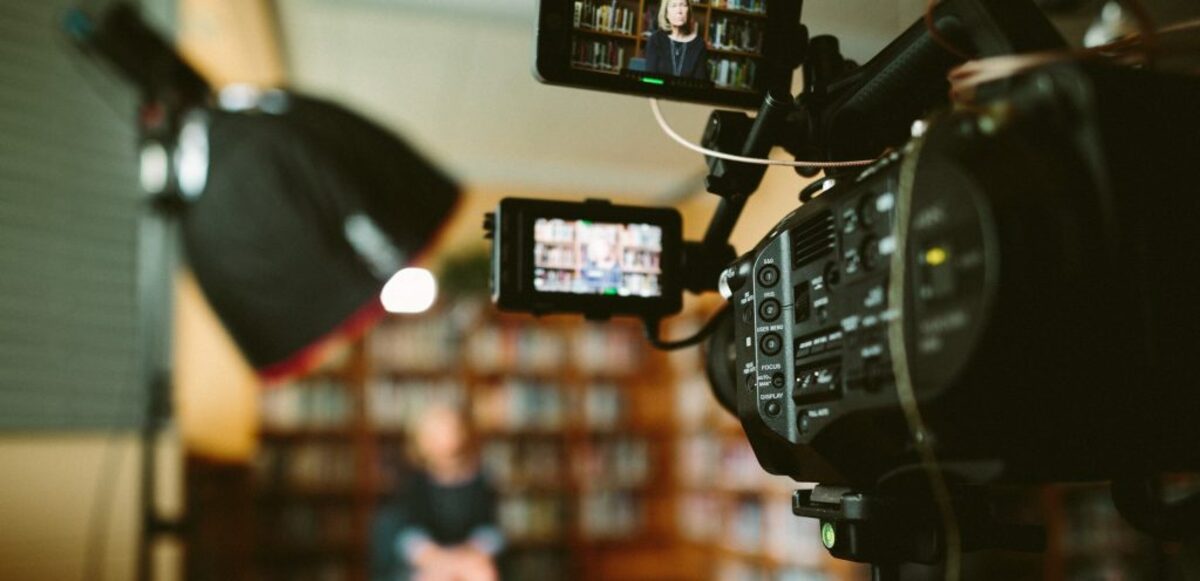 Live broadcasting content is ever-green. They are unique content your audience hasn't seen anywhere before. Live broadcasting is immediate in nature. The simple yet unique fact that your audience can instantly ask questions and get answers directly from you at the same moment makes live broadcasts a more compelling option for your audience.
Because live broadcasts enable instant and direct responses, real engagements take place. The more your audience type in their questions, observations, and comments, the more your engagement rate increases. Your audience likes and shares your content to spread the word around the globe instantly.
The more people see your posts across several platforms, the higher their chances of visiting your website to join your broadcast.
Live broadcasts give you actionable metrics to work with
Live broadcasts give you effective insights into what your customers like and do not like. It is a great testing ground to discover what your customers want and how you can serve them better to drive more traffic to your site.
You can judge your audience interaction on the content you produced based on viewership, engagement, and the instant feedback you receive during the live broadcast. For instance, you can notice your audience's displeasure about something you said or their support on a point you make based on the direct responses you receive.
More than that, live broadcasts enable you to gather real, honest ideas from your customers so you can improve as a brand.
For instance, you can ask them what they think about your products and customer services and expect genuine responses from your viewers. This gives you the insight you need to improve your products, services, and content to satisfy your customers better.
It gives you an edge over your competitors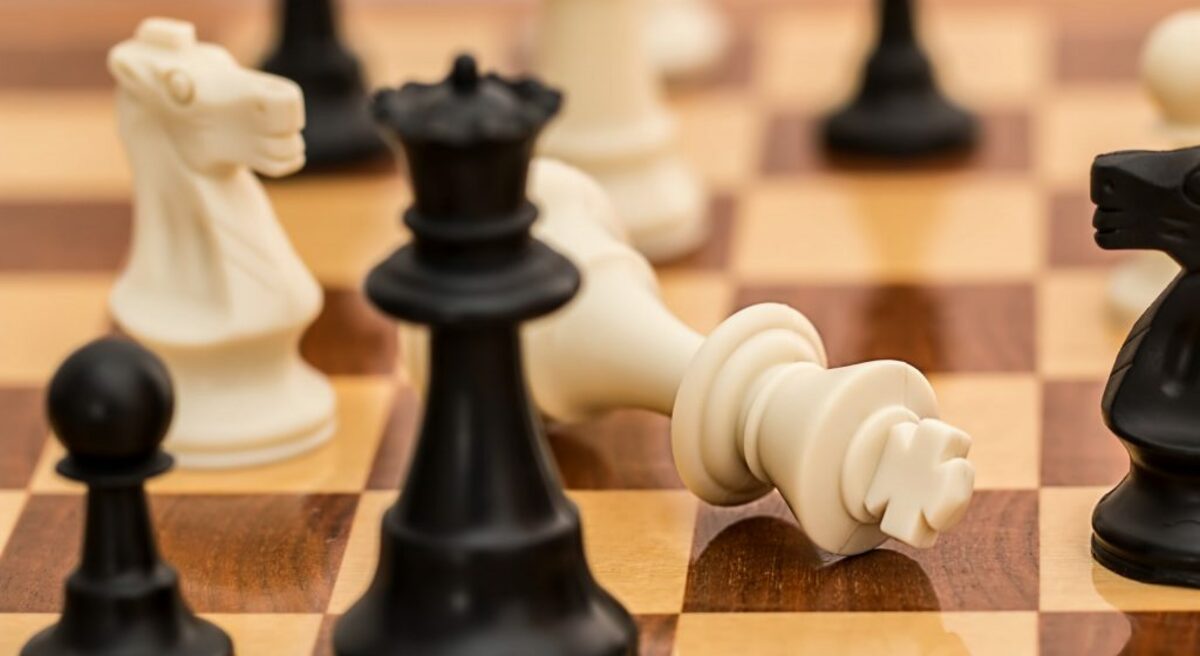 Live broadcasts allow you to do what your competitors are not doing. As popular as live broadcasts are, many of your competitors are yet to tap into the benefits that live broadcasts come with. You can use this to your advantage by providing a more engaging and personalized form of communication that drives traffic to your site through live broadcasting.
Tips to make the most of live broadcasting
Live broadcasting offers many possibilities to retailers. Here are four different tips you can use to make the most of your live broadcasts.
Explore different content types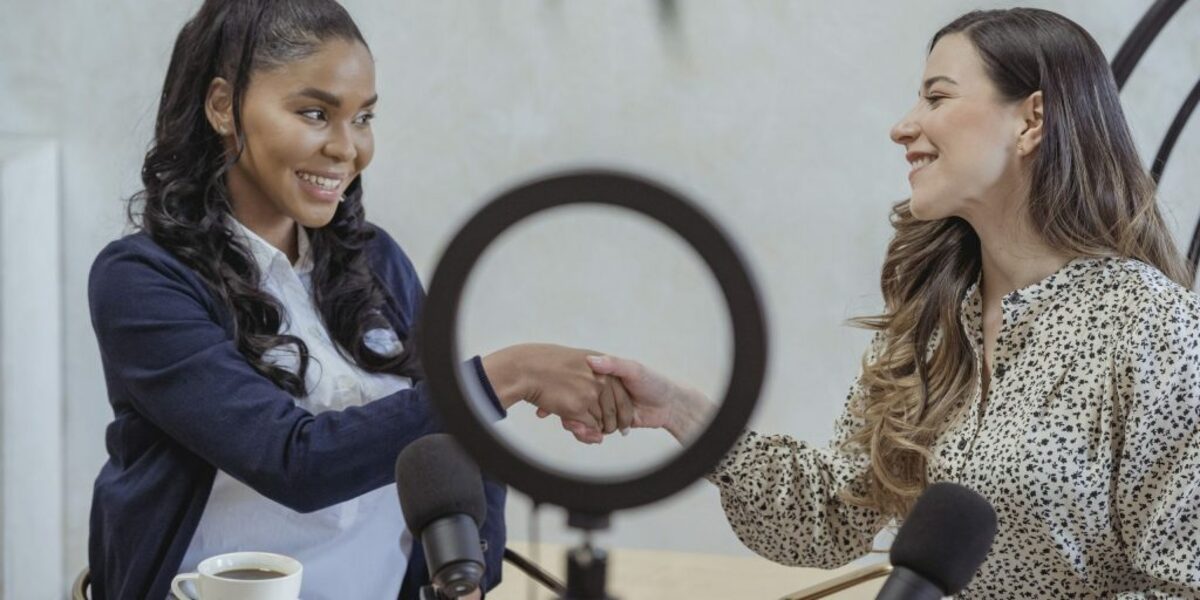 There are endless possibilities with live broadcasting content. However, to keep your content engaging to sustain your audience's interest in your website, you should not restrict your content to one type. Find new ways to humanize your brand through live broadcasting by creating behind-the-scenes content to give your audience an idea of how your business operates.
Organize meet and greet content to introduce your staff to your audience to reveal your brand's personality further. Live broadcasts are great for sneak peeks: show your viewers a bit of what your business has in store for them to keep them intrigued with your brand.
You can also run live broadcasts that answer your audience's questions about your brand. Here, your customers ask you questions for immediate answers, and you also ask for reviews and observations to make necessary improvements.
Live broadcasting offers great opportunities for you to get creative as a brand. Delivering predictable content only bores your audience; however, if you include different variants like the ones mentioned above, you will keep your audience engaged.
Always put important information first
As engaging as live broadcasts are, it remains important for you to mention the significant information first for the viewers who might leave your live broadcasts for one reason or the other during your live program. Therefore, before you begin your live broadcast, identify what matters most to your audience.
What information do you need to pass across before any other information? Once you've identified what that information is, ensure you table them before your audience first. This way, your live broadcasts become more effective and serve their purpose better.
Repurpose your live broadcasts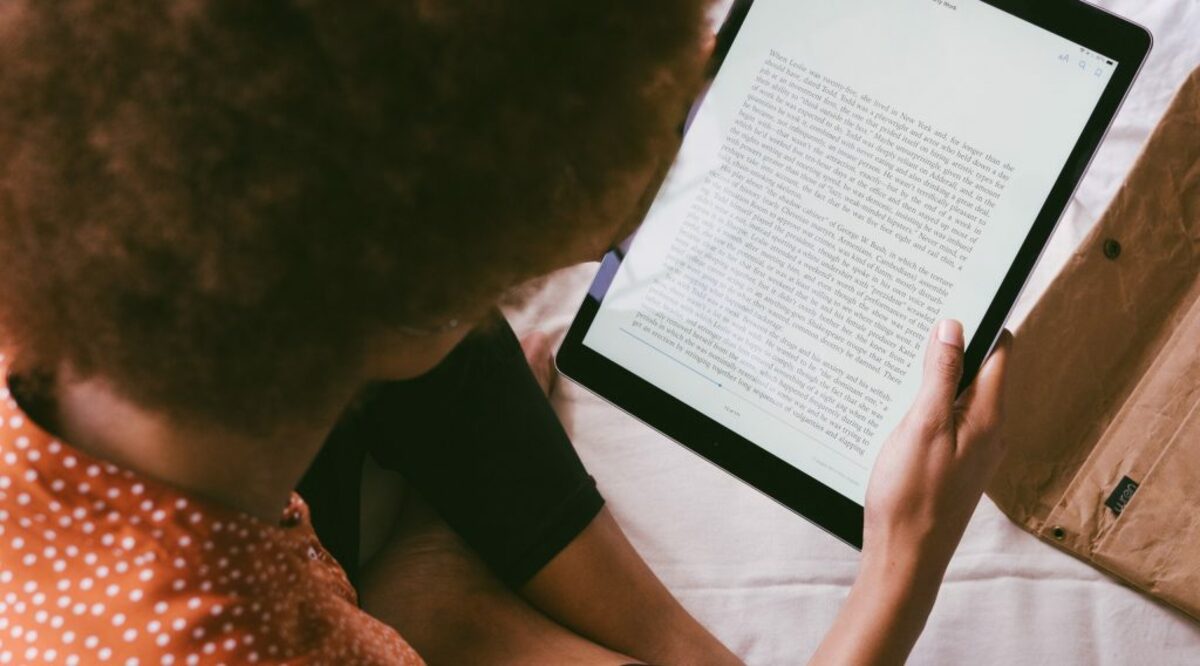 Another way to maximize your live broadcasts to reach a larger audience is to repurpose the content of your live broadcast. People who were not around for your live broadcasts can view them later as blog posts, social media posts, podcasts, or ebooks.
More so, repurposing content enables you to accommodate different types of people available on several platforms. For example, people who don't visit your website but listen to your podcasts can consume your live broadcasts when you repurpose them into a podcast.
Market your product without being salesy
Live broadcasts are best for driving engagement to your site. However, if you get too salesy with your live broadcasts, you can repel your customers and stop them from attending your live events. This doesn't mean you shouldn't market your product; however, you should focus on putting value first before your products or services.
By doing this, your audience believes you aren't inviting them for your live broadcasts because you want to sell your products alone but because you want to offer value to them.
Conclusion
Live broadcasts are very effective in generating more traffic to your website and increasing your conversion rate. In this topic, we discussed the different ways live broadcasting helps improve your retail business; we also provided the essential tips that can help deliver an excellent live broadcasting experience to your customers.