There are many different automation tools available online. Whether connection requests or skills endorsements, you can do everyday LinkedIn tasks and activities with this solution! But finding the right solution can be an overwhelming task. Nonetheless, you must make the right choice as the wrong choice can cause you to lose your account safety or, worse, get you banned from LinkedIn.
Hence, if you want to increase your business productivity which will not only save your time but deliver you better outcomes, then you have come to the right place! We will compare the two most well-known LinkedIn automation solutions in the post – Meet Alfred vs. Dripify.
With an in-depth analysis, you'll have a much better idea of which LinkedIn automation tools are the best fit for your needs and business.
Dripify Pros and Cons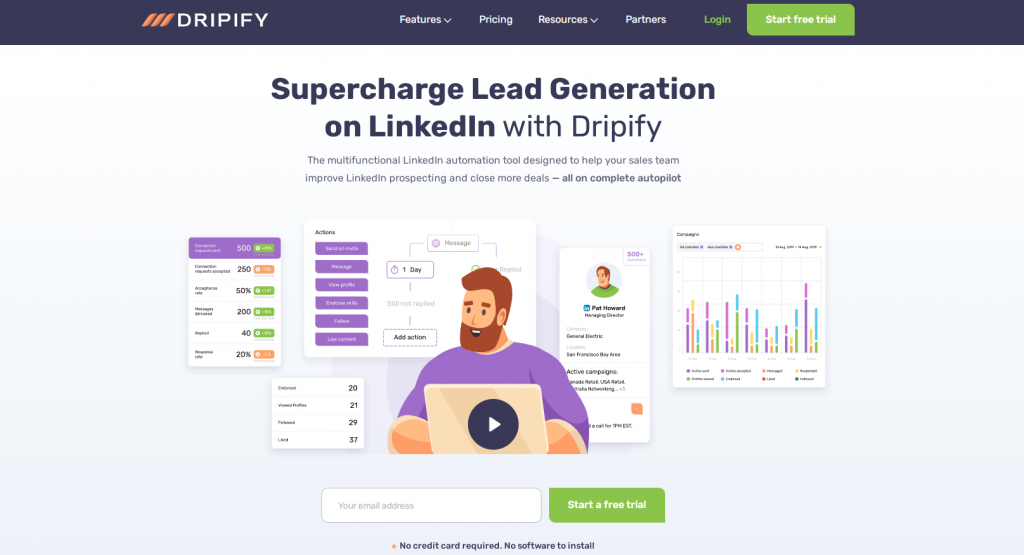 Dripify is an advanced automation and lead generation tool. Users can set up their sales funnel in minutes with its autopilot features. But every product out there has its set of pros and cons. Even Dripify Linkedin automation comes with some key advantages and disadvantages that you should be aware of. They are:
Pros
Straightforward and accessible interface
Cloud-Based Technology
No technical skills required
Use Advanced Algorithm
Zapier Integration
Cons
Meet Alfred Pros and Cons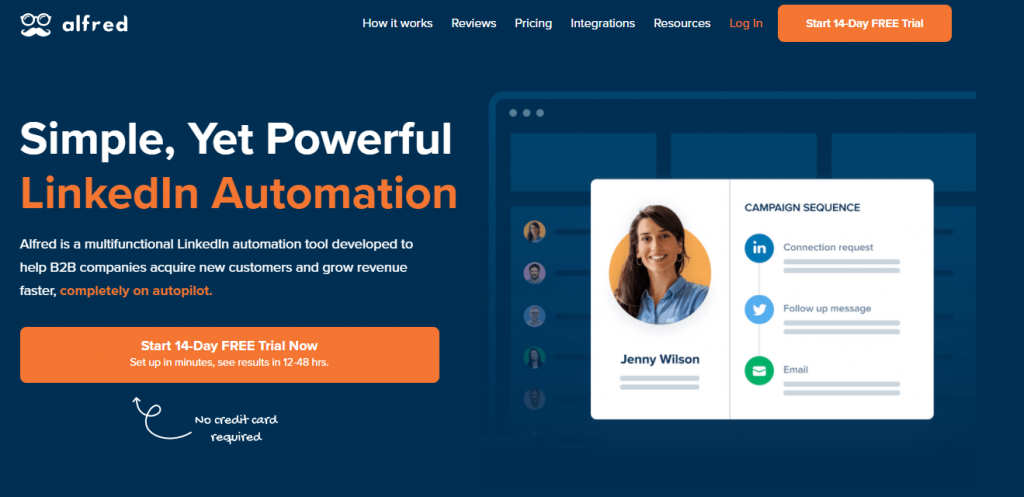 Meet Alfred is a multifunctional automation solution that allows B2B companies to acquire new customers and grow revenue faster. But this tool is also not fully immune and comes with a set of Pros and cons.
Pros
Auto-detects any LinkedIn warning
Powerful analytics dashboard
Simple and easy-to-use interface
Unlimited Active Campaigns
Performance Monitoring
Cons
Poor Quality Tech
Downloading and Installing Slow
No refund policy
Customer Support is not Helpful
Why choose Dripify LinkedIn automation in 2022?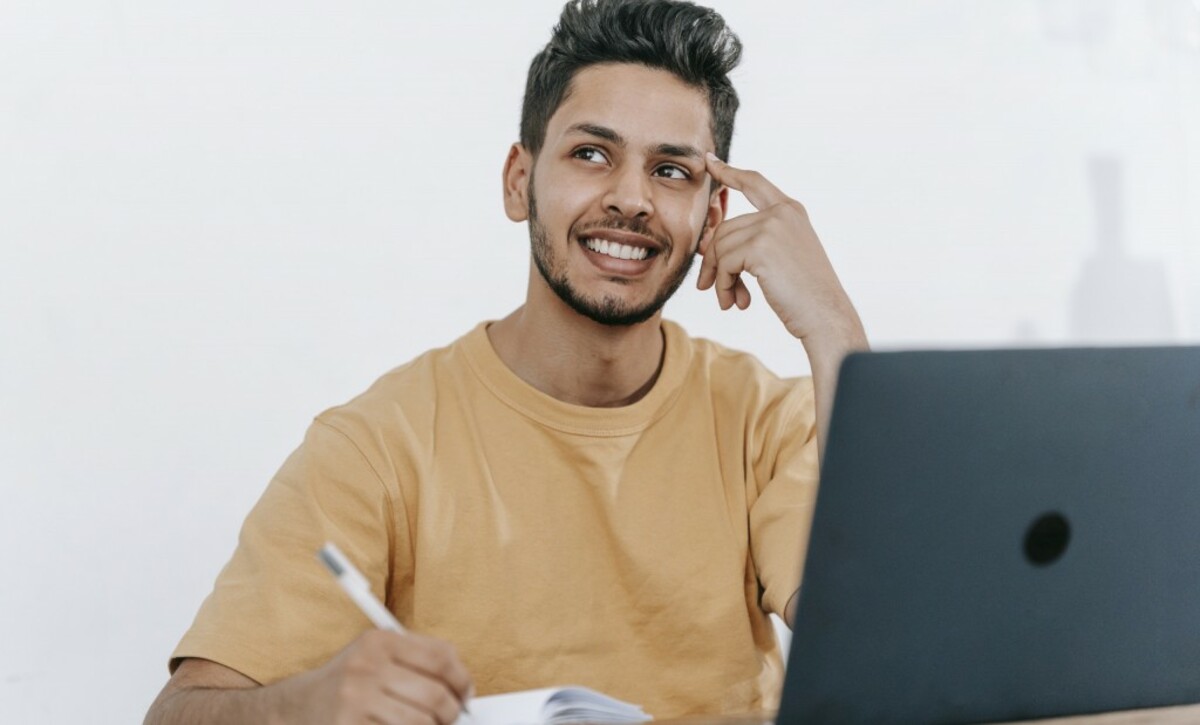 Dripify is a well-known LinkedIn automation and lead generation tool that allows users to create LinkedIn prospecting programs. The solution was created for individuals and companies to sell their brands on social networking sites like LinkedIn.
The platform is a multi-purpose technology that even assists your marketing department in creating more leads and selling more items automatically. Hence, the Dripify LinkedIn automation tool promises to do most of the work and is designed for everyone to improve their LinkedIn prospecting and close more deals faster.
For example:
Entrepreneurs
Digital Marketers working on the internet
Digital Marketing Companies
Various domains and companies of all sizes
Anyone who is looking for more out of their LinkedIn profile
Anyone who is looking for a technique to close more leads
Anyone who is looking for potential candidates per month
Anyone who is looking for a dependable LinkedIn automatic sales funnel
Here are some key features that make Dripify LinkedIn automation one of the best options.
Create Drip Campaigns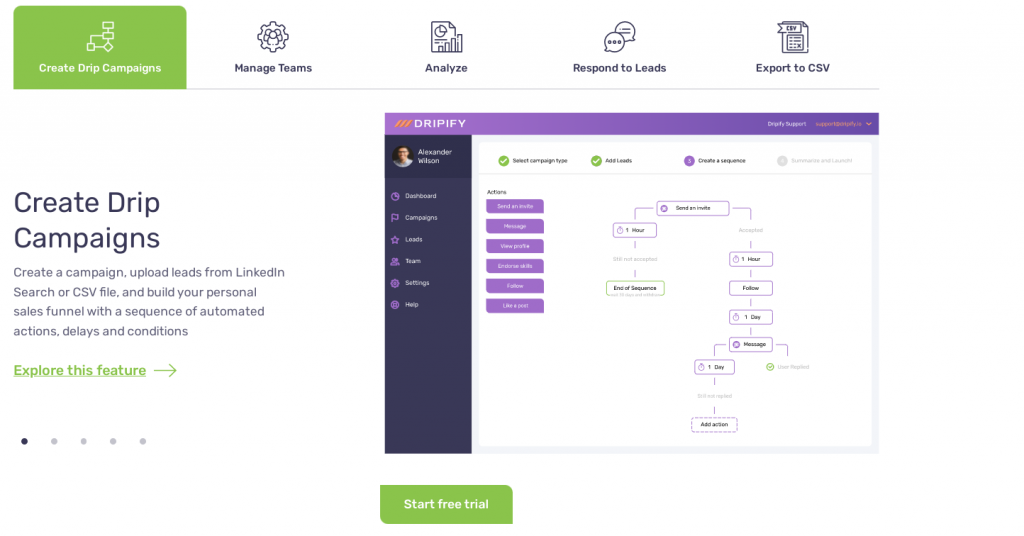 Dripify can help users create a campaign in just three steps – add leads, create a sequence, summarize and launch. It's done! Hence, you can build your sales funnel in a few minutes and upload leads from LinkedIn search or CSV files.
Advanced Analytics
Whether you want to check your daily stats or see metrics of each campaign you have created, you can do it all with Dripify. This option even allows users to view their recent activity and observe the LinkedIn performance of the team members.
Manage Teams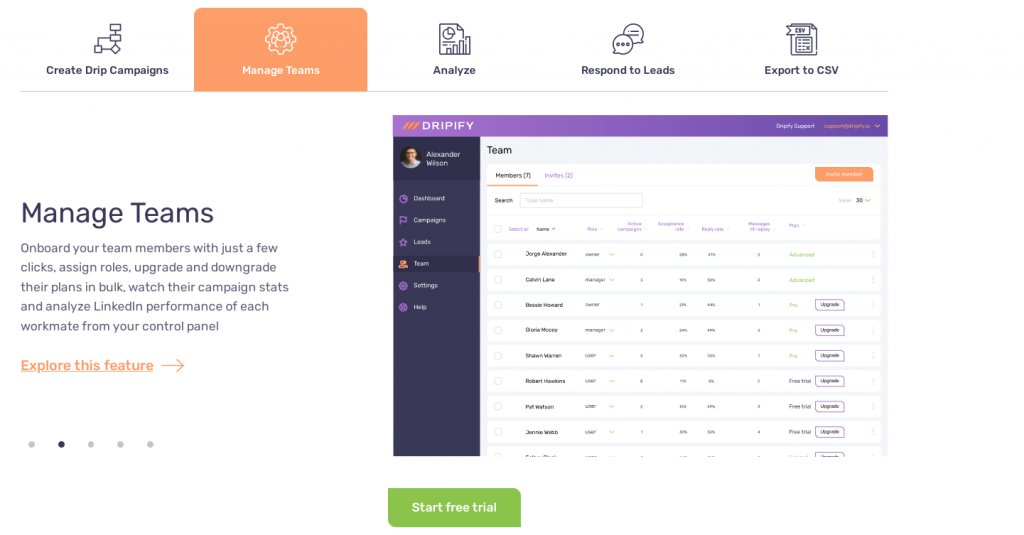 With Dripify, users can access onboard their team members with just a few clicks. You can assign roles, upgrade and downgrade their plans in bulk, and watch each workmate's campaign from your control panel.
Responds to Leads
This automation solution helps users manage all conversations in the smart inbox, mark conversations as vital, and promptly take care of unread messages from your leads. LinkedIn Dripify even adds notes and starts closing deals more efficiently.
Why choose Dripify over Meet Alfred
As we mentioned above, Dripify is an advanced LinkedIn automation solution that allows LinkedIn users to set up their sales funnel in minutes. Besides, this is designed to help the sales team enhance LinkedIn prospecting and close more deals quicker.
Whereas Meet Alfred alternative is an affordable solution that focuses on end-to-end social selling campaigns. Besides, users can help find the perfect profiles they are seeking and connect with the right people at the right time.
Here we will compare Dripify over Meet Alfred based on feature, pricing, safety, customer service, safety, and more:

Hence, Dripify is an excellent tool for anyone who wants to develop a successful LinkedIn marketing plan. If you go through the primary features of Dripify, then this solution is one of the most unique and valuable tools.
Moreover, it helps users take their lead generation game to the next level, such as sophisticated analytics with relevant data, conversion rates, and team statistics. The intelligent inbox feature in Dripify helps you respond to leads quickly and easily, and there's much more!
Conclusion
Dripify and Meet Alfred should be on your radar if you seek a lead generation tool. Both have unique feature listings, but Dripify is the only one that offers robust functionality. As a result, it is your go-to solution if you're trying to leverage LinkedIn for lead generation.
In our Meet Alfred vs. Dripify comparison, the ability to construct your drip programs has a lot of promise. So, choosing Dripify over Alfred is a wise option. It has aided us in moving prospects through the sales funnel at a much faster rate.
If the above information is not enough, Dripify has a straightforward interface and has excellent customer service. LinkedIn has truly never been more fun to use!
Hence, Dripify LinkedIn is conclusively a platform for all entrepreneurs or digital marketing agencies. Don't wait; try its 7-day free trial and send 500+ connection requests per week without any risk for your LinkedIn account.