Congratulations on making it through Understanding Reddit for Your Business. If you were able to complete all of the assignments, you now have a comprehensive Reddit marketing strategy and all of the skills needed to execute it.
As you execute your strategy, understand that you are a pioneer. Most businesses do not even know what Reddit is and the ones that do are not interested in engaging the platform. Further, most businesses that do have a Reddit marketing strategy are either engaging in one-off events like an AMA or are implementing unethical strategies that are bad for Reddit and pose a risk to their business.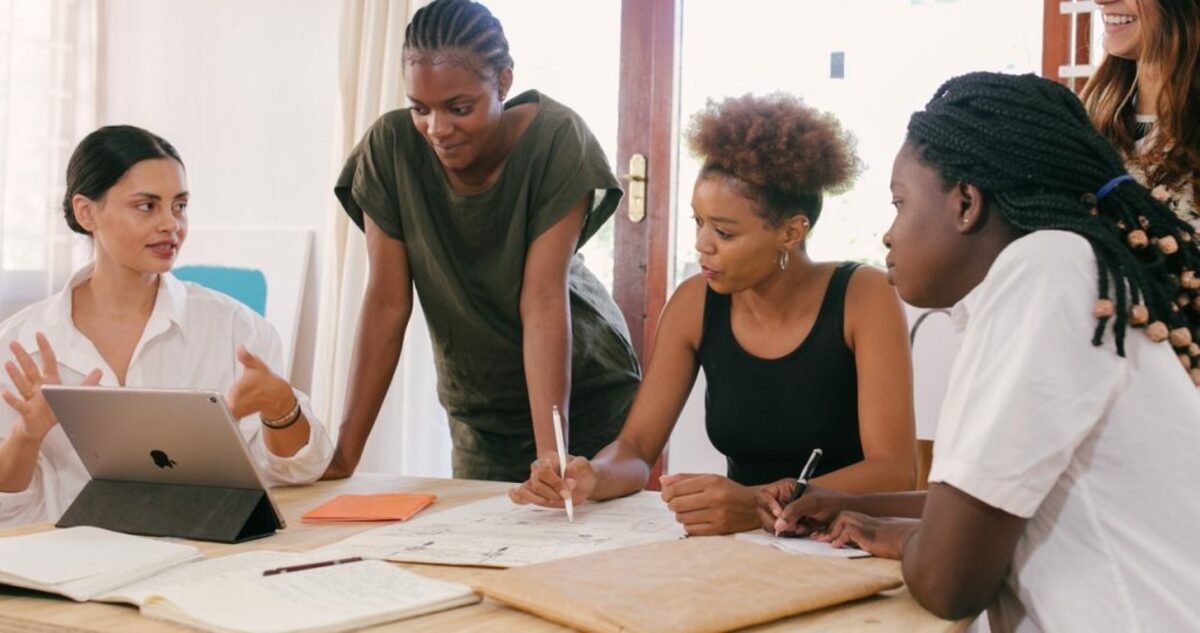 If you follow the guidelines from these articles, you will create an ethical Reddit marketing strategy, which is something very few businesses are doing. This does not mean every redditor or Reddit community will see it this way though.
Be open to the possibility that a moderator or Reddit community may reject your participation in their space as a business. If possible, adapt your strategy to meet their demands.
Otherwise, move on to other communities and opportunities that Reddit has to offer.
Useful Study: Small Batch Cigars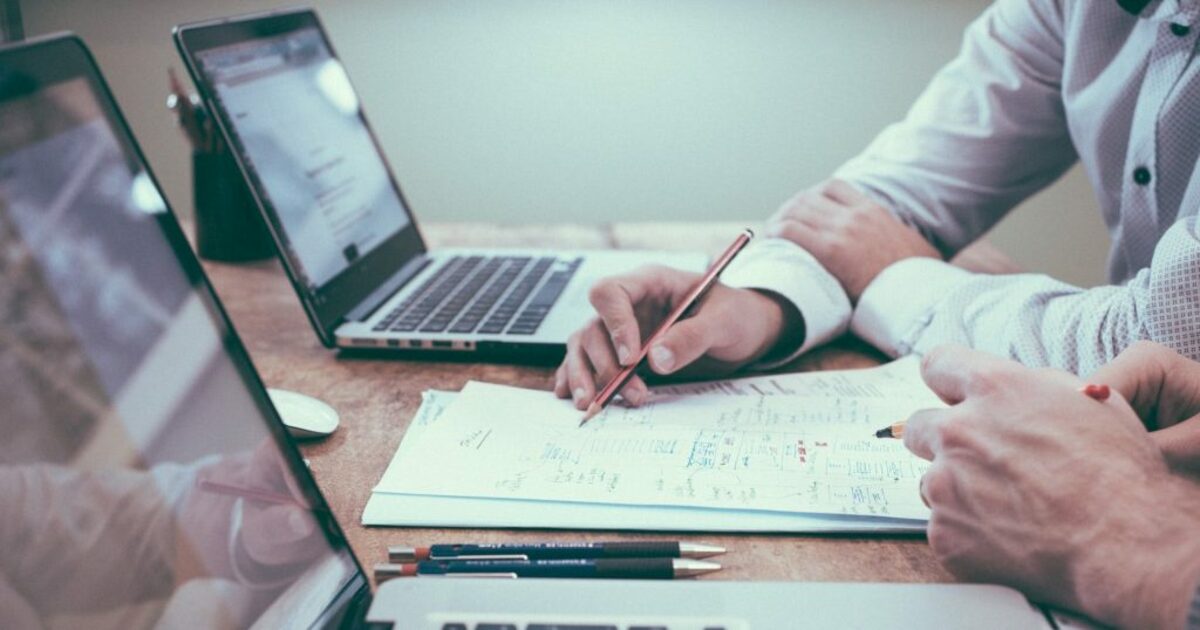 The following is a case study of Small Batch Cigars, a small online store, and their Reddit marketing strategy.
Small Batch Cigars is not your average online cigar shop. Most online cigar shops are high volume operations that focus on rock bottom prices and discounts as their sales pitch. Small Batch, while still doing their share of volume and offering good prices, focuses on customer service. To the big online cigar shops, "customer service" means getting orders fulfilled accurately and efficiently.
To Small Batch, it means that and so much more. Over time, Small Batch Cigar has ingratiated themselves with /r/Cigars, one of the most robust online communities for cigar lovers. Small Batch has expanded its definition of customer service by constantly listening to what cigar lovers are talking about online.
For any niche eCommerce store looking to develop a loyal following, Small Batch Cigar is a perfect model that can be replicated in other subreddits. That being said, all businesses can learn from what Small Batch has done in the /r/Cigars community.
Reddit Marketing Results for Small Batch Cigars
A search for the phrase "small batch" in /r/Cigars shows how Small Batch is getting results from their community engagement. On average, someone mentions Small Batch in a post about 2 times/week.
But what do these posts look like? Let's take a look at the common types of discussions about Small Batch in the /r/Cigars community.

Small Batch sends discount codes to their email subscribers on a regular basis and a redditor will often share the code, which drives traffic and orders.


Pictured above there is a customer who posted after their package from Small Batch was beat to hell by the
shipper. The post praises Small Batch for properly packing the order.


Small Batch added a few extra cigars in this user's order, which triggered this post praising Small Batch.


Another praise post for Small Batch from a happy customer. "You've made a life long customer out of me." – /u/cortego
Sidebar Link
In addition to unprompted posts about Small Batch by community members, the moderators of the community have placed a link in the sidebar to a product on Small Batch's website. This product is the "Reddit sampler" and users often suggest it to new
cigar smokers as a way to try a variety of cigars without spending too much money.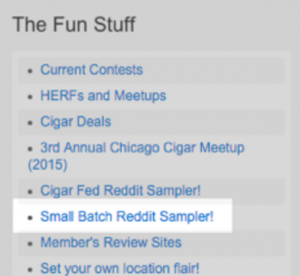 It is important to note that marketers and brands should never ask for a link in the sidebar of a subreddit. The
only strategy for achieving a sidebar link is to consistently deliver unique value to the community and hope that a moderator thinks a link or post you shared is worthy of the sidebar.
It is clear that Small Batch Cigar has established themselves as the favorite online store of /r/Cigars. The result is a community of cigar lovers mentioning their store on a regular basis. Let's take a look at how they did it.
Reddit Marketing Lessons from Small Batch Cigars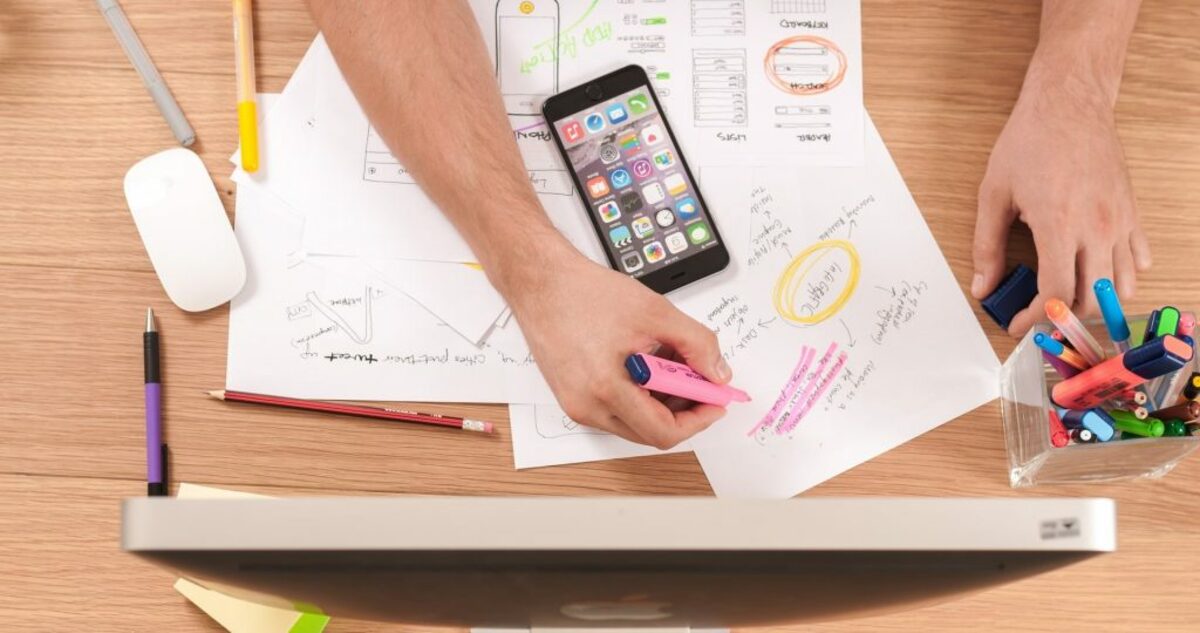 Lesson #1: Have a Great Product
There is simply no way to replicate Small Batch's success without having a great product. For Small Batch, their product is actually their customer service (they do not make cigars). They put care into each order and are quick to resolve any issues that a customer has.
They then go the extra mile by being ever-present in /r/Cigars, listening to what the community wants and needs.
Lesson #2: Think long term
Engaging a Reddit community is not about a single post, it is about consistent action over time. In marketing, the end goal is always traffic/sign ups/sales, but those things are almost impossible to directly ask for on Reddit. Instead, focus on the long term strategy of becoming a community member and try to leverage all of the knowledge you are gaining
about your target market.
After you prove yourself to the community over time, they will do the marketing for you by creating posts and mentioning you to other members.
Lesson #3: Choose an honest and personal username
/u/MrSmallBatch is the username Small Batch Cigar uses to engage the /r/Cigars community. This username is perfect because it is honest and personal.
Most companies want to covertly promote themselves on Reddit with obscure, undetectable usernames. Small Batch is honest about their presence on Reddit and engages with a username that
represents the brand with a personal touch ("Mr").
It is also important that the same person has always managed their Reddit account. This makes the community feel like they are developing a relationship with an individual and not a brand. Individuals are seen as more accountable than "brands".
Lesson #4: Do not promote yourself
If you take a quick glance at /u/MrSmallBatch's Reddit submissions, you will notice that he rarely shares a link to his store. The majority of his posts are contests where he gives away cigars with no strings attached.
Lesson #5: Participate in the comments
Small Batch is consistently active in /r/Cigars, responding to comments about Small Batch and participating in discussions that have nothing to do with Small Batch. Take a look at / u/MrSmallBatch's comment history to see how they engage the community through comments.
Small Batch Cigar's activity on Reddit is an important case study because it shows how consistent effort to contribute value to a subreddit can lead to significant marketing results.