Social media has become increasingly popular, and social media managers are a regular occurrence nowadays. Maybe it doesn't sound like it, but social media managers have a lot of jobs to do daily. They are in charge of the entire social media account and have to make sure to stay up to date with all the newest content, as well as respond to comments and communicate.
They have to make sure to create new posts, compile campaigns and help your brand become bigger and stronger by managing it through social media platforms. To be able to do their job splendidly, they need tools to help them. In this article, we will go through some of them.
1. Other Perspectives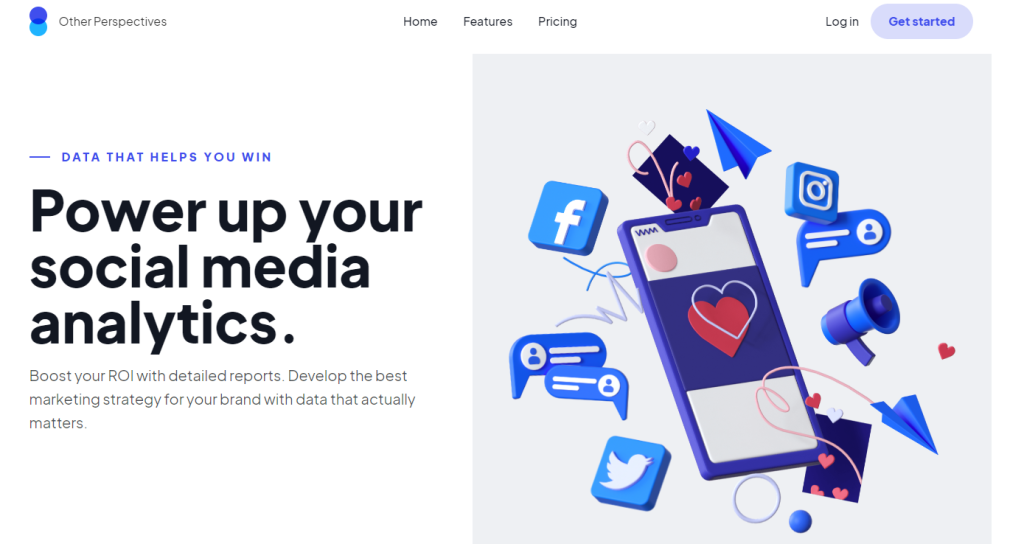 Other Perspectives is offering you powerful analytics tools to know how you are doing and what you can do better. You will know exactly what brings you customers and what doesn't and therefore be able to become better right away. You can track your performance through multiple channels, campaigns, or even customer profiles to always stay on your A-game.
You can easily build reports and keep all information about your social activity in one place with a centralized dashboard. You can always be notified of engagements with your content; make sure you share all the reports with your team and do everything with one single software. Get Other Perspectives and make working fast and easily become a reality.
2. Wp Social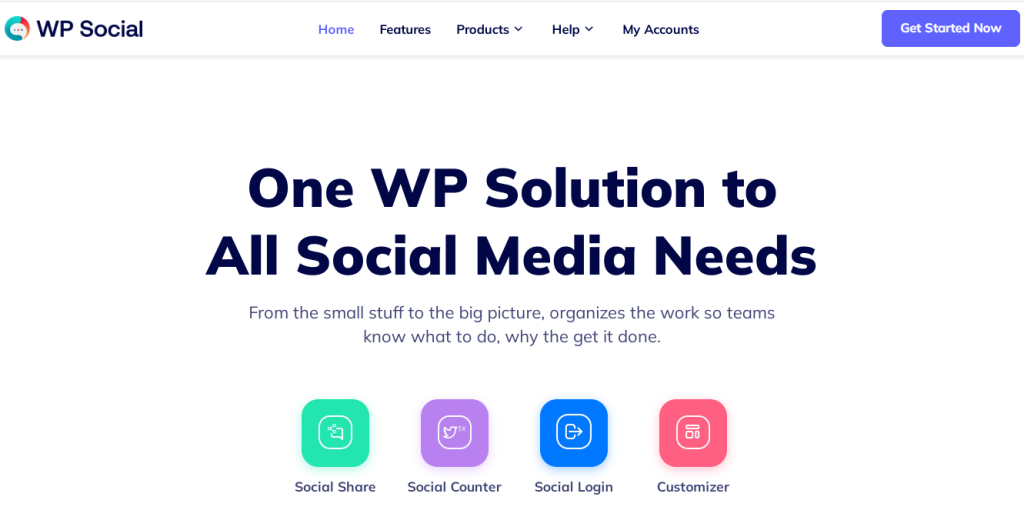 If you want to share posts to multiple platforms at the same with just a drag-and-drop builder – Wp Social is for you! Not only can you share to multiple platforms, but you can also choose layouts you are sharing with, and you have 50+ to choose from. Custom-made logins have never been done more amazingly.
You will want to log in all the time just to look at that feature! You can even customize the login and make it adapt to your liking, you can choose even the smallest details – from color to styling. If you need a simple tool with many customization possibilities, get Wp Social.
3. RADAAR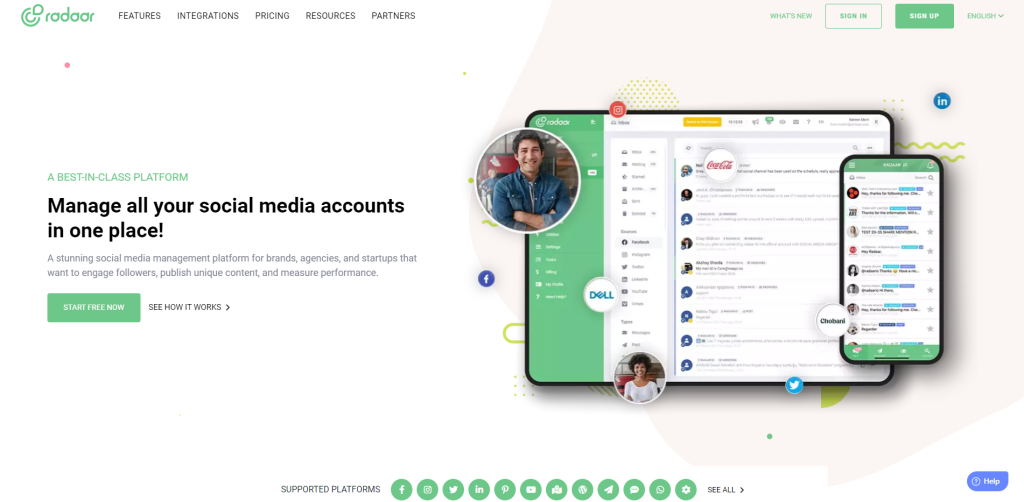 If you are a smaller or mid-size business, you need tools to fit that. RADAAR is a great tool for smaller businesses that can manage multiple social media accounts at the same time. With it, you get multiple amazing features such as analytics to always stay updated as well as a chance to schedule your social media posts so they can go public at a specific time.
Working with teams or collaborating is fairly easy while using this tool as well as communicating and staying in touch with your audience. Your tasks don't have to only be repeated in your head. You can visualize them and see exactly what you have to get done. Stay organized with RADAAR.
4. Hootsuite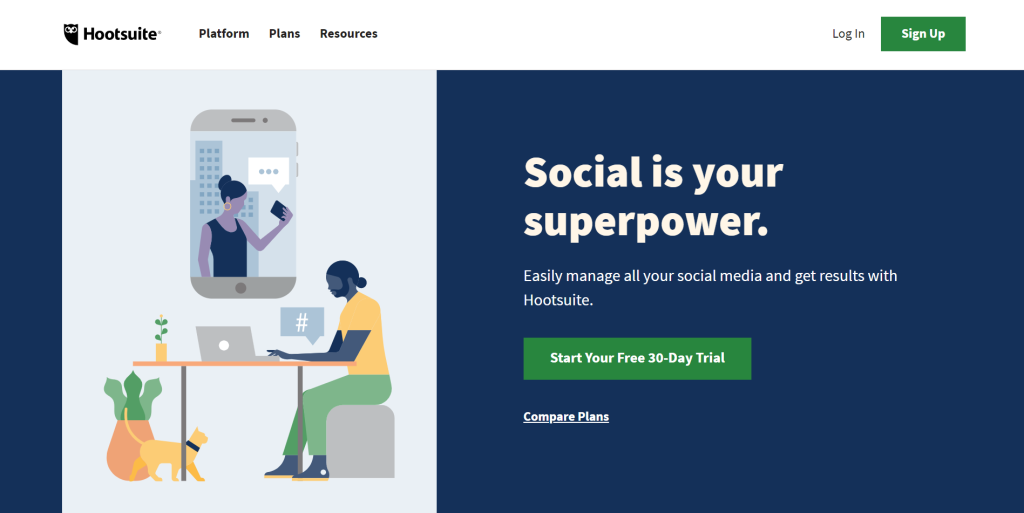 Hootsuite allows you to schedule and publish posts across multiple accounts. This way, you don't have to wait for a specific time to publish them or make the same post on many different social media accounts; you can do it fast and painlessly by scheduling.
You can be even more organized and see all your posts on a calendar, so you can easily see what's already up and what's scheduled for the future. You don't have to worry ever again about posting on time because with Hootsuite; you get the best management possible!
5. Buffer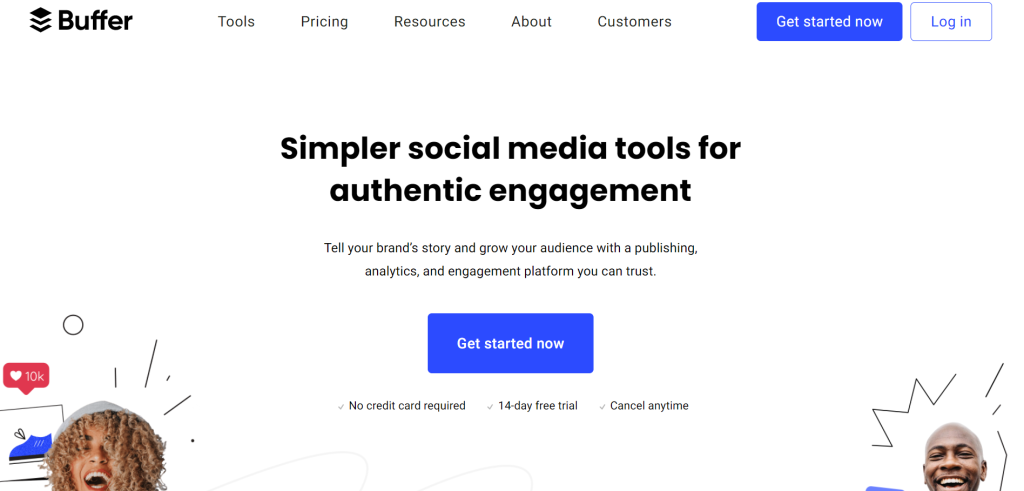 If you want to work by 4 simple rules that are: analyze, publish, engage and celebrate – then you need to get Buffer. This tool is amazing for smaller businesses and allows you to analyze your content and find out what works best, as well as easily collaborate and work with members of your team.
If you want your creativity to shine through, there is a possibility to make a landing page and design it. You can get it done in a matter of minutes and make it look to your liking. It is important to mention that it can attract more customers and make your job easier by attracting customers with a beautifully made landing page.
If you are just starting up and need some help doing that, Buffer is a great option! Become one of the many other happy customers today.
6. Sendible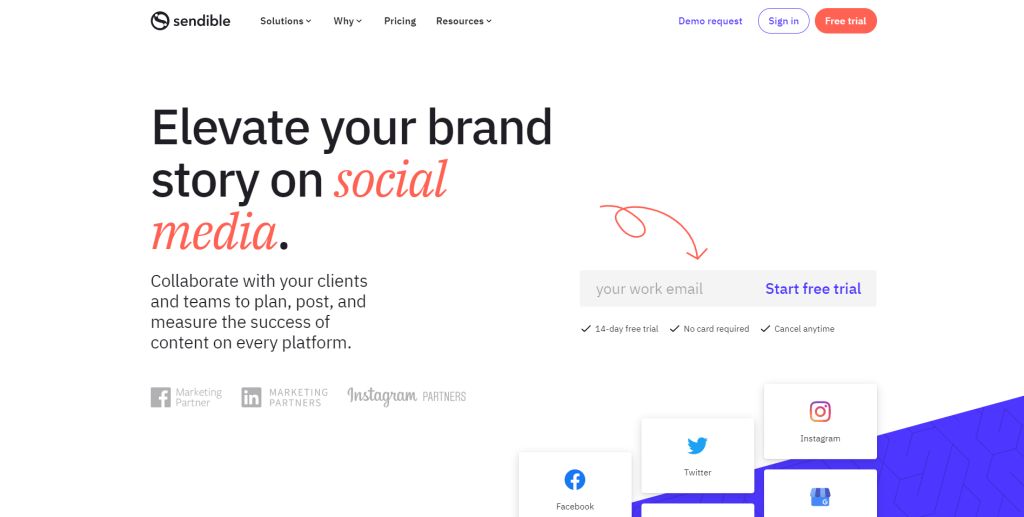 If you need a tool with fantastic analytics that will help you stay the best from day one, then you need to get this tool. Sendible is a social media management tool best for agencies and brands that comes with many amazing features. Some of those features are publishing your content all in one place and working well with a team.
Team collaborations are very important for improving your brand, and this way, you can grant access to your team members and, in that way, allow them to help you. If you want to save time and effort, then you need this all-in-one social media tool.
7. Sprout Social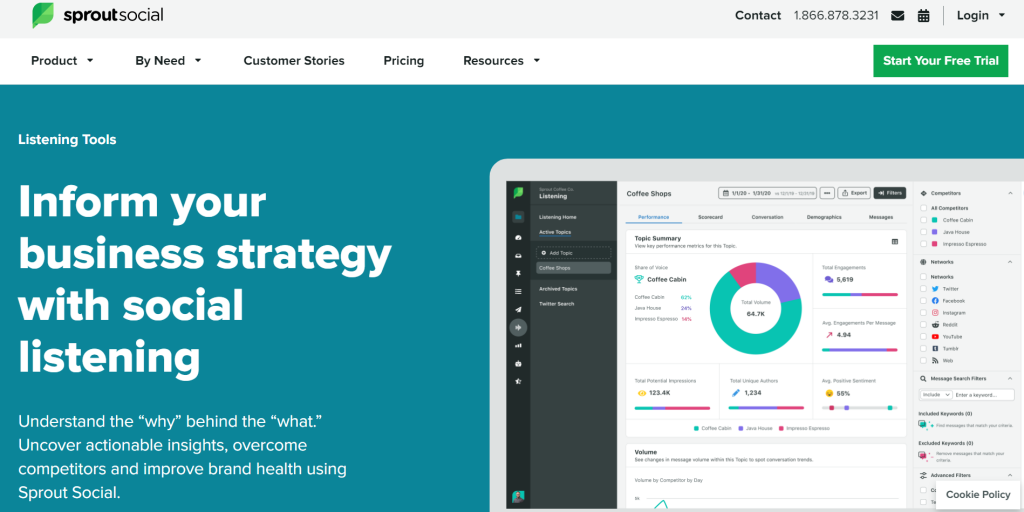 Sprout Social is a tool designed for social media managers and marketers. With this tool, you can easily plan and schedule your posts to go up at a certain time and on a certain schedule. Your social inbox is unified so you can connect with your audience in a matter of seconds and, in that way, ensure that your brand is connected with being trustworthy.
If you need to work on your strategy, you can find out what the best new trends are by communicating and making your social media strategy strive for greatness. Not only can you work on communicating better with your audience, but you can also communicate better with your team members and, in that way, make sure you are all inspired to work the best you possibly can.
8. Tailwind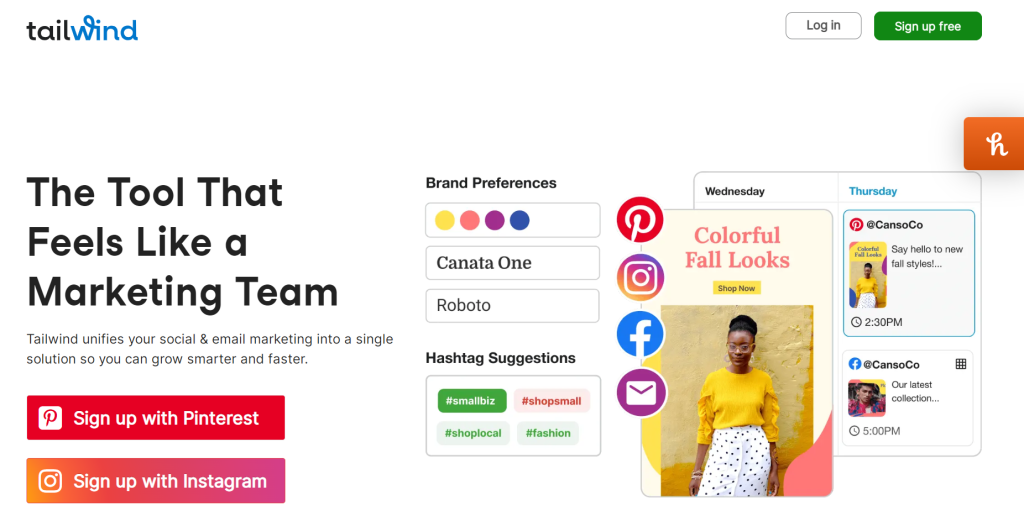 Tailwind is a tool that can be considered one of the cheaper ones. With this tool, you can make beautiful posts and post them across multiple social media platforms at the same time. By posting on multiple sites at the same time, you are saving time and effort and working more efficiently.
You can make sure to optimize your content and how it is approached by using Hashtag Finder and finding good suggestions, and teaming up to get the best results possible. Analytics are always available, and you can see if some suggestion is working or not by checking your analytics. There is also an email management feature that can help you grow your email contact list.
Conclusion
In this article, we have talked about the tools social media managers use. We have made a list of the best 8 tools. All of these tools offer you many amazing and effective features that will help make your job easier and your social media accounts a work of art.
If we had to mention one of these tools, it would have to be Other Perspectives because it is very versatile and offers you many possibilities to make your social media accounts the best possible. It is certainly the best tool for a social media manager. Start being the best social media manager ever by using some of these tools and beat the competition today!