We're living in very strange times, to say the least. Cooped up indoors most of the time, a large number of activities we took for granted are now so far in the rearview mirror, we mostly all forgot what a "normal" day looks like. Among all this, imagine if you finally decided to start a travel blog. At first glance, the mere thought of it screams "insane idea" (the bad kind of insane).
However, once you break it down, it isn't so far out there. First of all, people are traveling less than before. Subsequently, you won't have as much competition. This is very important because, before we've been locked down in a bigger or smaller degree through the last year, travel blogs were sprouting up everywhere.
A shift of these proportions means you'll get to quickly occupy a bigger corner of the market. Secondly, there are new avenues to explore and new approaches to take in exploring them. There is no doubt that limitations regarding travel are present worldwide, from traveling methods to places you can visit people you can take along for the ride.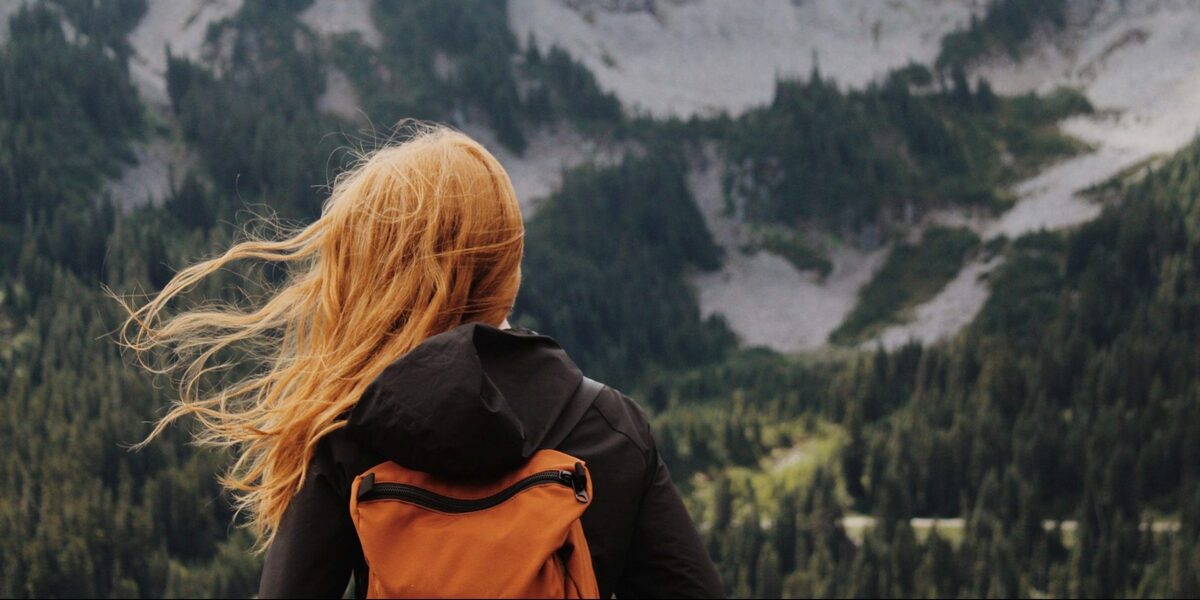 The term "think outside the box" was made for these situations. Finally, it's cheaper than before. Because of all the financial losses the tourist industry has suffered in the wake of so many restrictions, it's never been cheaper to travel (to the places that still allow it) because of the perceived risk.
Locations that were out of reach before became affordable, and with people visiting who otherwise wouldn't, there's a fresh new perspective to the scene.
Taking all the good and the bad into account, there is no denying the fact every new endeavor is fraught with questions and dilemmas. That's why we've decided to alleviate some of them by presenting you with crucial tips that cover everything you might've asked yourself and even some things you didn't think of when you were contemplating starting a travel blog.
Choosing a Platform
It's always best to start at the beginning, and for a website, that would be the platform you're using on the backend, which powers everything on the frontend.
WordPress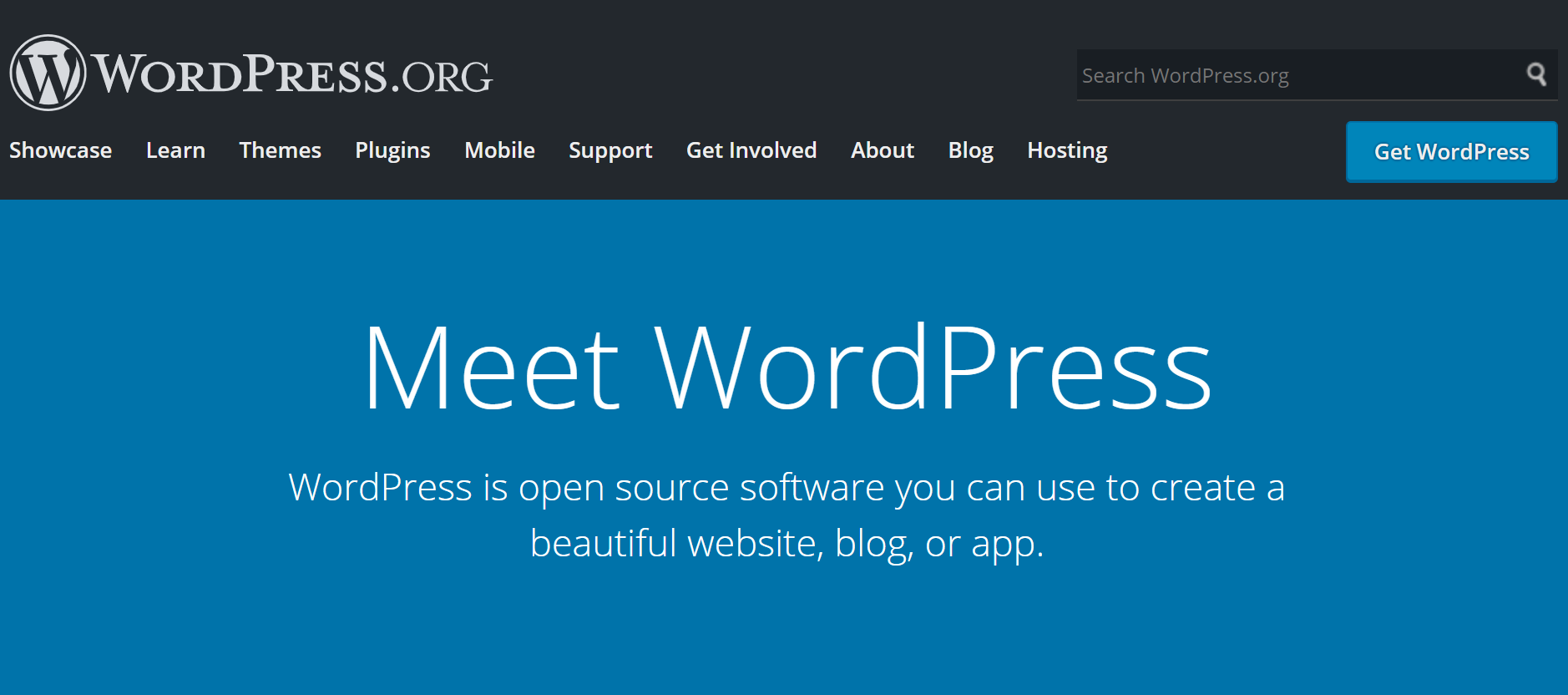 The undeniable choice of platform is WordPress. It's the most commonly used overall (not just for blogs), but the original design that made it primarily a blogging platform is still very much present. Even the default "Hello world" start is shown as an introductory blog page. While the design and user interface are great, the reason you will probably end up using it is the enormous flexibility it offers.
Namely, the default WordPress setup is just a jumping-off point because you won't even recognize it once you're done integrating all the plugins you'll use.
You see, WordPress is an open-source platform, so it's really easy to design apps for it. The reality is, there are so many plugins out there. Anything you can think of is covered by something in the vast repository – from completely overhauling the editor interface to adding a webshop section and everything in between.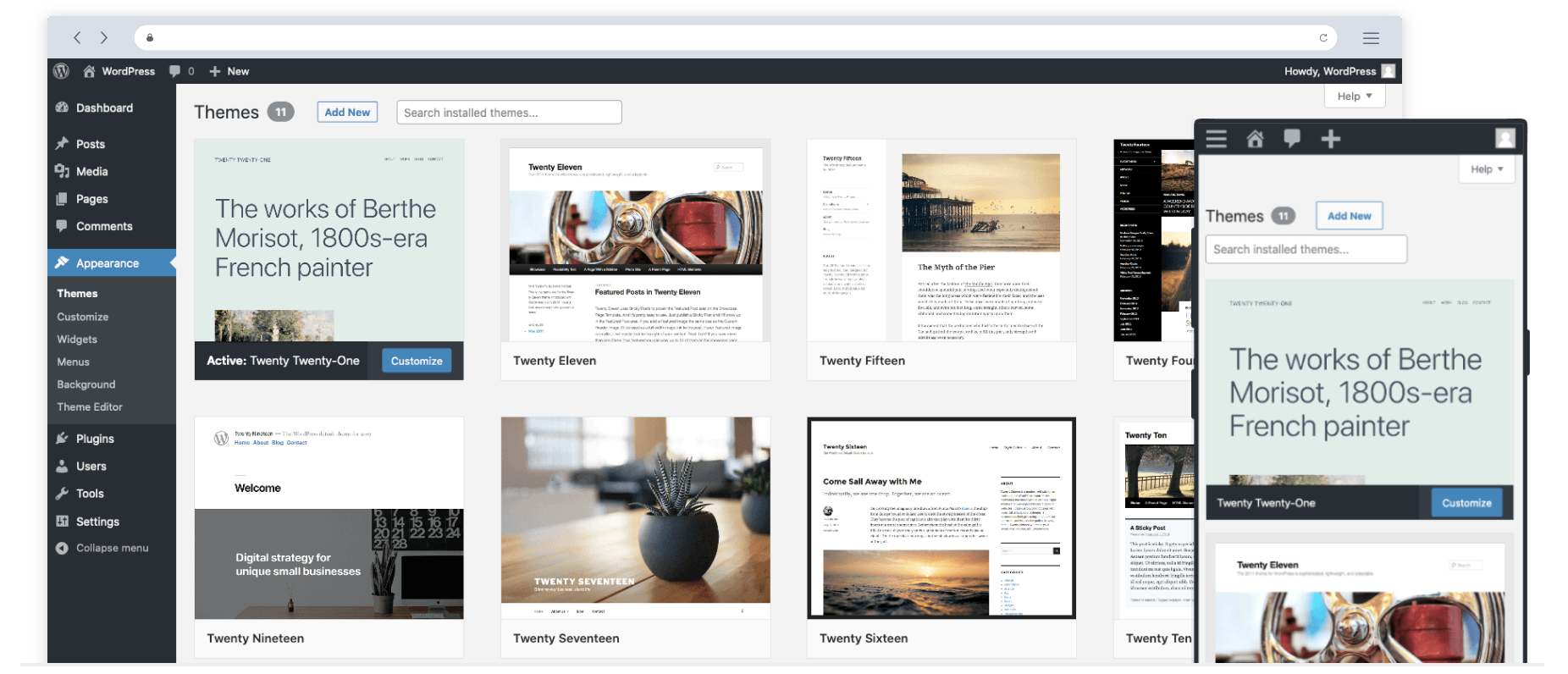 All of these choices bring with them the flexibility you won't find elsewhere, and to top it off, most hosting services (which we'll get into) offer a free 1-click WordPress installation, so it's easy to dismiss the alternatives. WordPress may be our recommendation, but it's not the only option.
There are other solutions out there, but all of them are essentially site builders, not whole platforms like WordPress. Even the simplified interface you would get with those can be implemented through numerous visual page builders on offer as plugins. Using WordPress, the possibilities are truly endless.
Taking everything into account, nothing can really beat WordPress, and as we go forward, we'll work under the presumption that this will also be your platform of choice. This makes sense for us on two levels. Firstly, the numbers – statistically, most people will go for WordPress (our article aside), so we're looking to reach a wide base of users. Secondly, we'll focus on plugins that can enhance your site, and since every other platform is a closed system, there isn't much to add there (both in terms of extensions and our insight).
Therefore, once you've reached the plugins section of tips and aren't using WordPress, feel free to skip it.
Hosting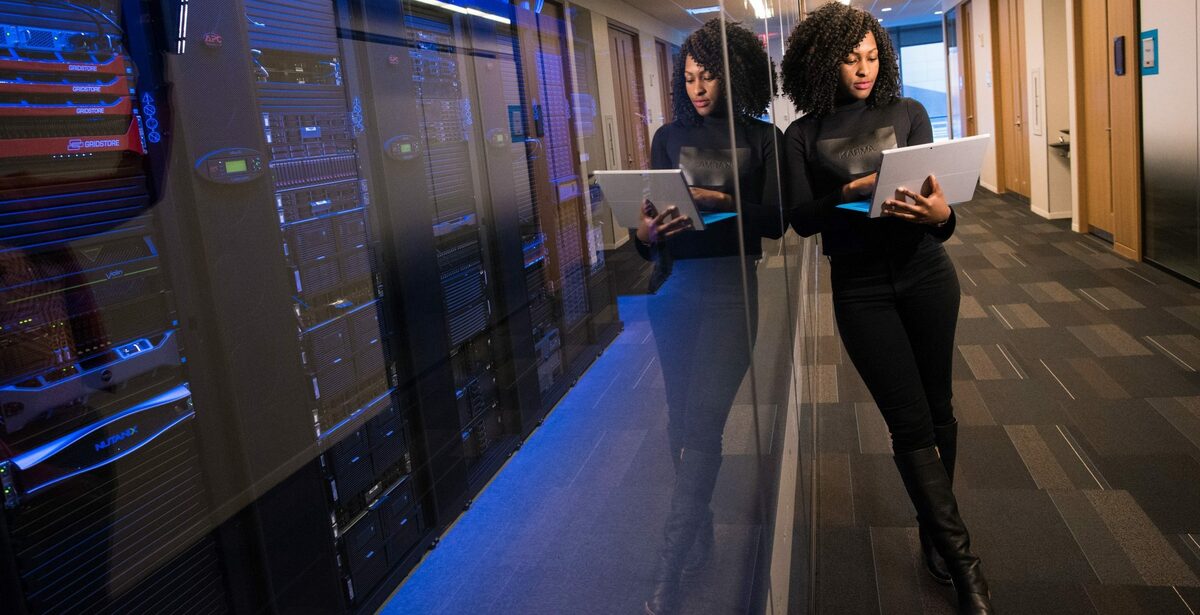 You've probably read "hosting" and jumped to the next section because "I'm not into all that tech stuff and don't want to waste my time with it." While I certainly can understand the sentiment, it's essential to know, hosting services have evolved significantly from the point they were ten years ago. Now, they'll handle most of the work and usually feature dashboards where you can easily just monitor everything that's going on with your site.
The other reason you really need to invest in good hosting is site quality, which often translates into simply site speed. Any site/blog, no matter the content, needs to be fast – you simply won't attract any visitors if an image takes seven or eight seconds to load. Considering you'll rely on all types of visual media a lot to get your point across, you'll need the underlying infrastructure that's holding your site up to be up to standard.
There are solid free services out there, but we urge you to go with a premium because it'll end up being only a fraction of your overall budget, and a paid service guarantees higher quality. You've probably noticed we haven't mentioned any service by name, and that's because it's important to factor in where you'll mostly be blogging from and how well covered with servers a hosting service is in that region – this is something we urge you to explore to find the optimal solution.
Outside of location, there are really two main choices to consider – shared hosting or managed to host. The designations pretty much tell you everything you need to know, and as you would expect, the differences are significant. Shared hosting means you'll be sharing the servers with others, while managed hosting gives you your private infrastructure and special benefits, usually tied to your selected provider.
The former is cheaper and therefore more affordable, especially when just starting out, while the latter is more akin to a premium service that offers the same things as the basic plan and then some.
Shared hosting that has proven to be one of the best on the market is Namecheap shared hosting. The price to features ratio is awesome.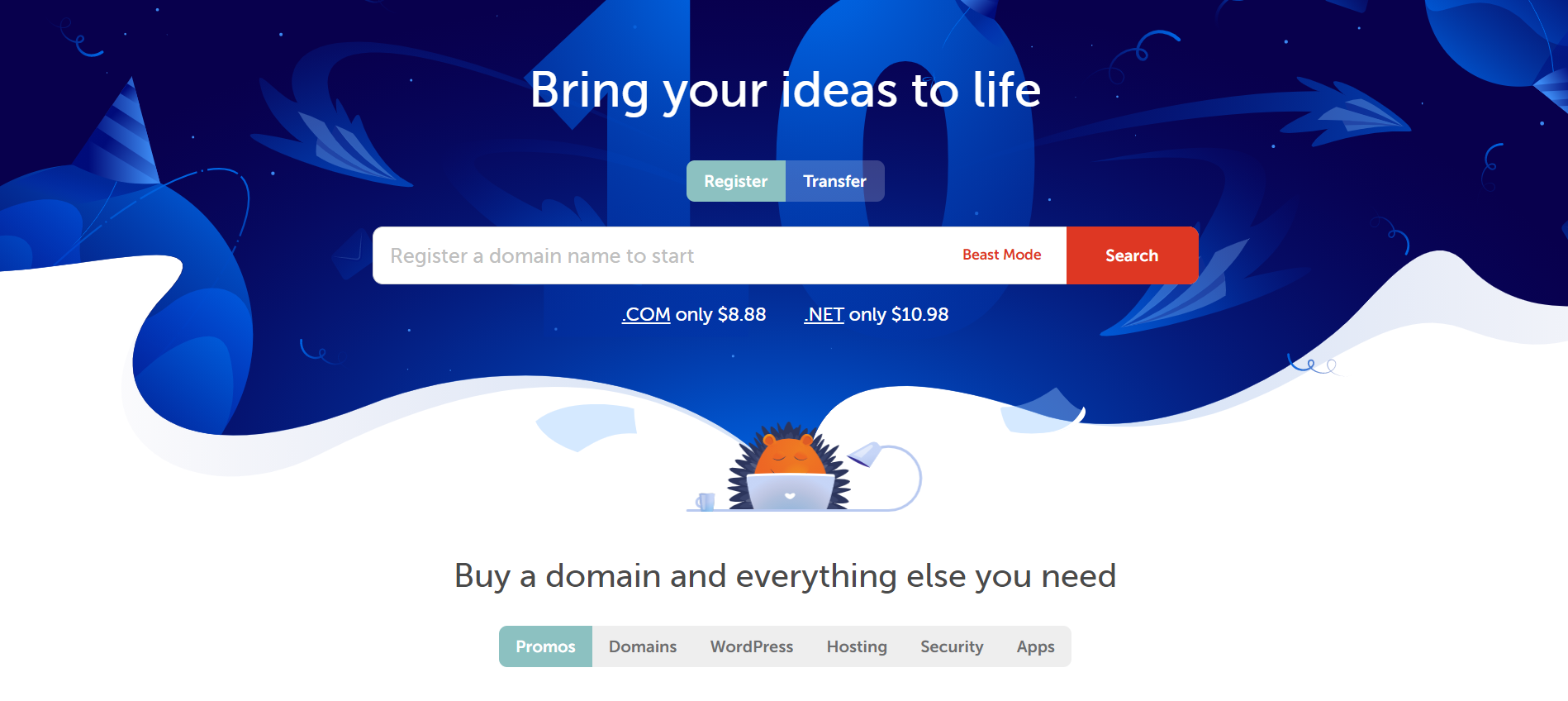 Even in the basic plan, you get to put up three sites (similar services usually limit you to one), and all other plans remove all limitations; uptime is guaranteed 100% of the time (no more 99,9%, where that 0,1% can cause potential trouble); data is stored on the state of the art SSD drives and is backed up twice a week on the basic plan, and more frequent as you move up through the tiers; most importantly, at least in our eyes – bandwidth is unmetered on all plans – as your blog grows and with it using traffic there won't be any trouble with data transfer whatsoever.
On the other hand, the option is managed hosting. This will be tied to the platform you're using, and since we've already decided it's WordPress, you'll be looking for managed WordPress hosting. Considering that it's a top-rated service that many offer, you'll do well to make some inquiries before committing fully.
One we've found that checks all the boxes is EasyWP. EasyWP is one of the fastest hosting services around. You can set up your dashboard to connect any future sites/blogs you make; it scales as your traffic grows and much more. Just to top it off, the price for the basic plan is approximately ten times lower than the closest competitor.
If you're looking for a top-notch premium option right off the bat, you won't go wrong with EasyWP.
Marketing and Social Media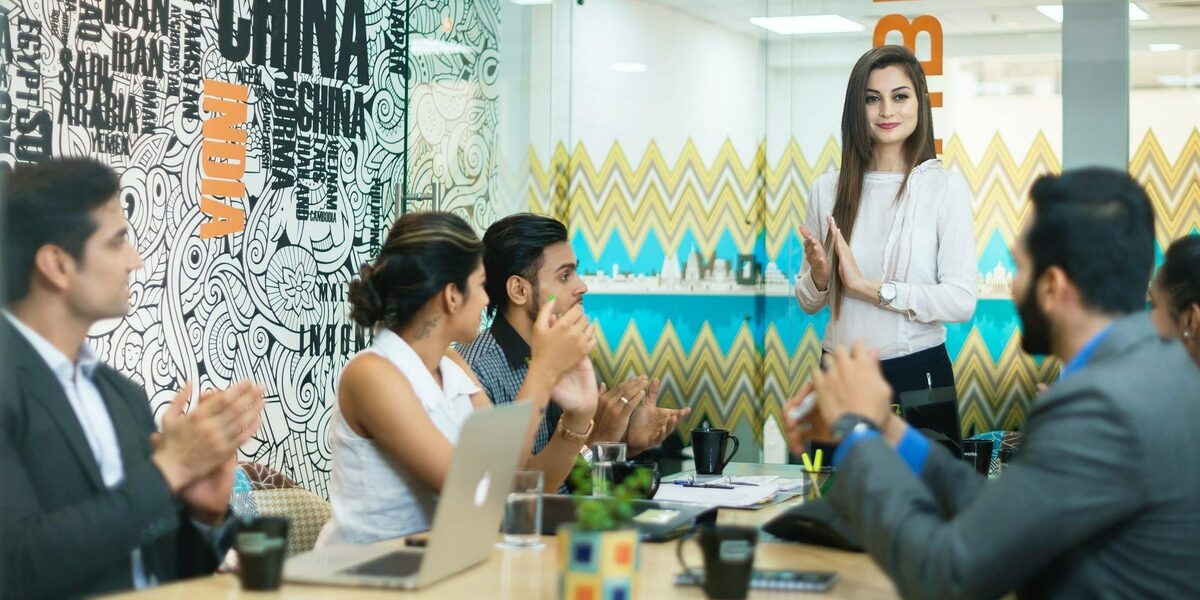 A no-brainer if there ever was one, it's obvious you'll need to invest in your social media presence across the board. The more people you reach, the quicker your blog will grow. Naturally, you'll be focusing a lot of your energy on the content – traveling and documenting, but until you become a household name, that won't be enough.
Because there are others, who are already doing what you're aspiring to, your blog probably won't feature on search engine results pages, so that's why you need to get your name out there, and once you've broken that barrier, everything gets much easier.
Marketing isn't just about social media. You obviously won't invest in "conventional" methods like ads and/or commercials, but there has been a growing trend for all sites, regardless of content, to sell merchandise.
This could be T-shirts, or other apparel, mugs, keychains, etc. – the goal is to figure out what your audience needs and then supply them with it. As you'll be running a travel blog, maybe a compass with your logo on it could be a great merchandising opportunity.
The point is to spread brand awareness and generate revenue at the same time. Something merchandise is perfect for. With all the webshop integrations you can easily set up, there really is no reason why you shouldn't.
Keep Track of Everything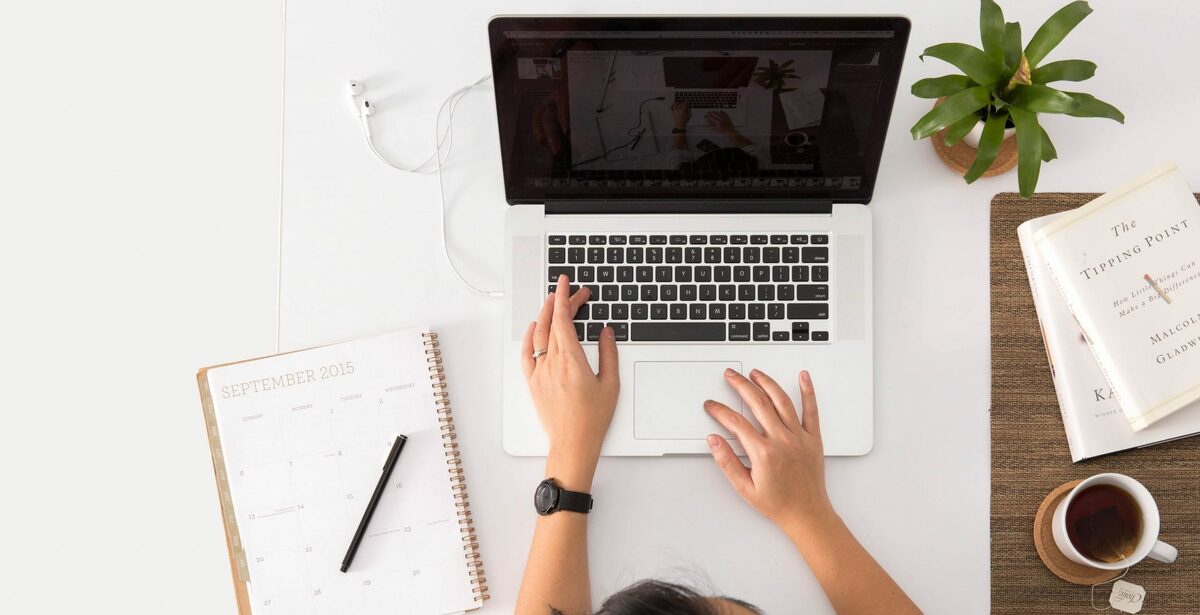 When travel blogging, you're essentially letting your experiences run free for others to see. The main thing is, therefore, from your perspective, collecting all of them before you can post. The more you travel, and the more places you visit, the harder it is to keep a hold of everything.
Since writing notes on bar napkins and such is out of the question in this day and age, you'll need to equip yourself with the proper apps to track everything. One app we've found does the job splendidly is Travel Diaries.
It works in a browser or on your phone/tablet, so you'll never be limited by the device you have to use. Just as the name suggests, it's a virtual diary that aims to replace the pen and paper version of yore, and the great thing is that you can transfer everything you write directly to your blog with no need for copies.
Since this will be your core business, an app like this is critical to success.
The Best Plugins for Travel Bloggers
We've already touched upon how important it is to expand your WordPress with plugins that will help you with your work. Now it's time to single some of them out, so you don't have to wade through all the vast choices on offer. Keep in mind that most of these also have alternatives that do the same thing, but the ones featured here are only the cream of the crop both overall and compared to other similar plugins.
Coming soon & Maintenance Mode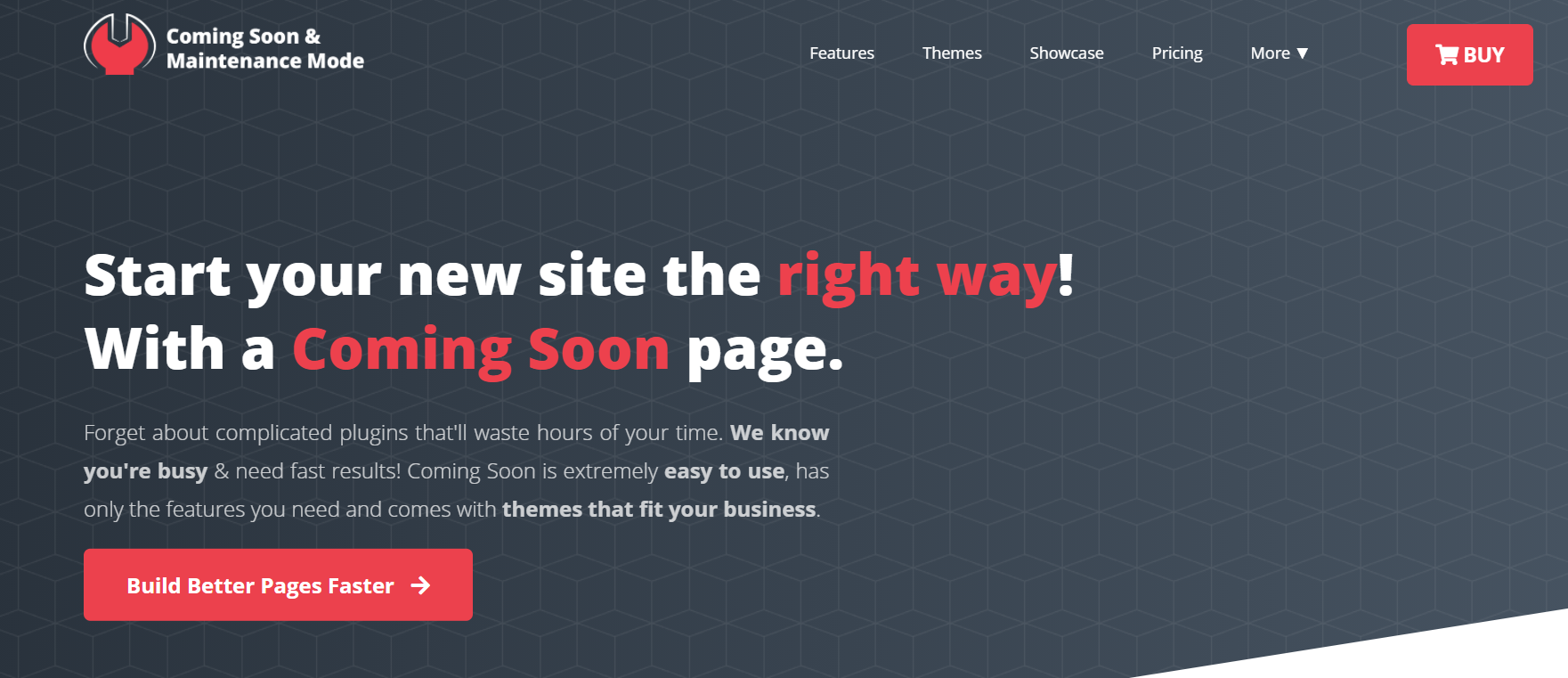 Creating a blog from the ground up is a demanding task, so why not give yourself some help and start generating hype even before you've written your first post. We've all seen some type of "coming soon" page that's been put up as a placeholder before the real thing arrives. The thing is, it isn't just the case of putting a text box on top of some random image that says you'll start publishing on February 29th.
For proper benefits, there's much more to it, and that's why you really should look into seeking the help of a specialized plugin.
The Coming soon & Maintenance Mode plugin offers numerous features that will prepare the world for your blog before that "Hello world" ever sees the light of day. Visual assets are the first things that pop – you'll get access to over two million high-res images, along with over 170 professionally grade themes that are all fully customizable.
Themes are divided by sections, and you've guessed it, travel is one of them – there's even a theme called "Travel blog" if you're ever in doubt about which one to use.
Moving away from the visual features, we get to the real meat of the plugin. There's a dashboard that lets you access all your sites in one place (if you ever decide to expand), advanced SEO functions that let you work on your ratings as soon as possible, and even branding options where you can change the color scheme, shapes/fonts and even the name of the plugin shows on the frontend for a truly personalized experience.
WP Reset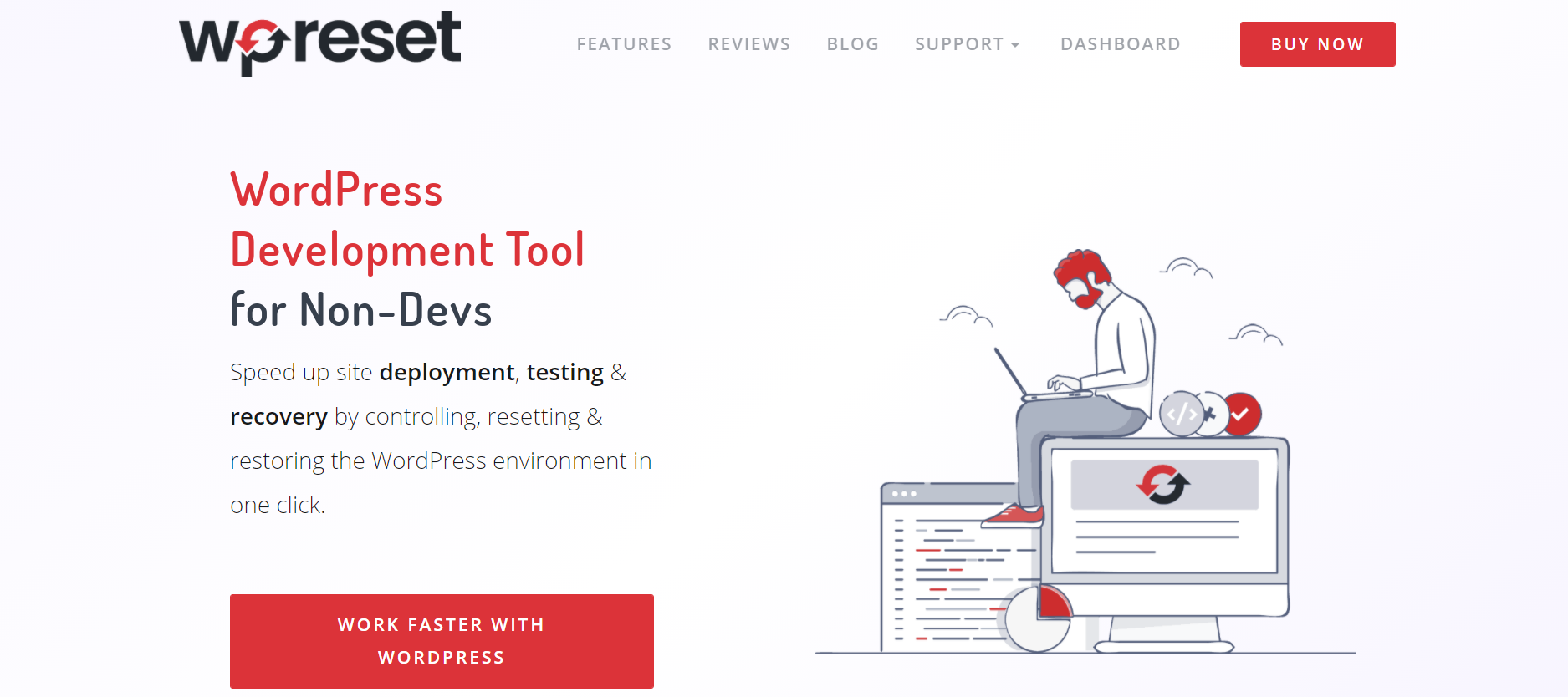 When you're just starting out and experimenting with extensions, plugins, and scripts, there's a realistic chance something will be incompatible or be overwritten or simply won't work for whatever reason. These are the times that make a plugin that can revert your blog to its original state so valuable.
Using WP Reset, you get to equally reset your blog in its entirety or reset just specific aspects (like the media library, for example) and make backups of all those files, making them secure from potential future errors.
Furthermore, extra security is provided by the unique emergency recovery script function. When you find yourself in a situation that everything's broken down, this feature will act as your "get out of jail free" card. Namely, the ERS is a standalone file that can be accessed anytime, no matter the damage to your WordPress backend because it's independent of the platform.
You can install it beforehand, or you can install it afterward, so even if you're not thinking ahead, the result will be the same.
Akismet Spam Protection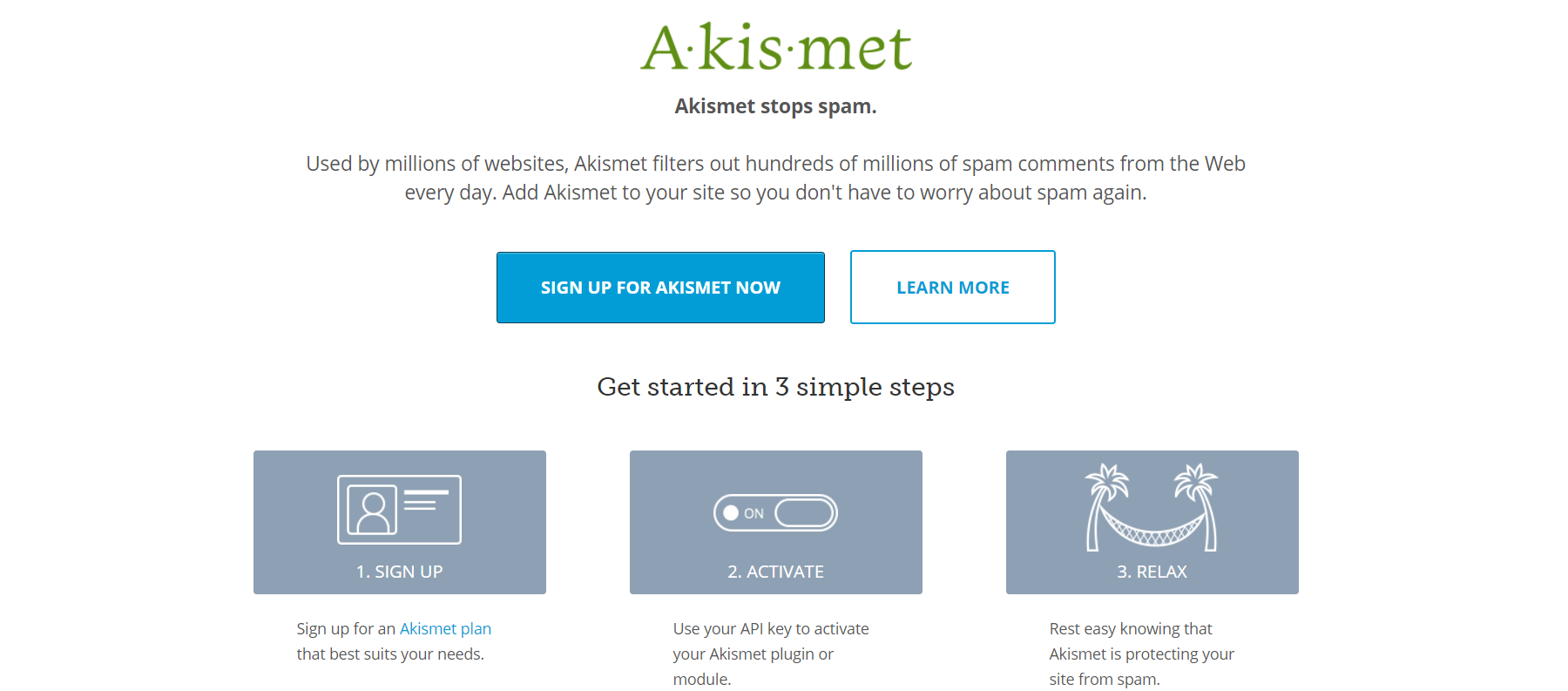 Before you go live, there's one more thing you need to protect your blog from – spam. If you don't remain on top of it, there's a possibility it can run rampant, ruining, among other things, your SEO score and/or your user satisfaction.
Akismet is a great way to deal with any type of spam. The principle is really simple – comments are monitored and flagged. However, if you try to do the moderation by yourself on this scale, chances are you'll be so swamped, you won't get to touch anything else.
Using this automated process, your front end will always be clean, but you'll still see everything that's posted on the backend, allowing you to take any further action that's warranted.
Yoast SEO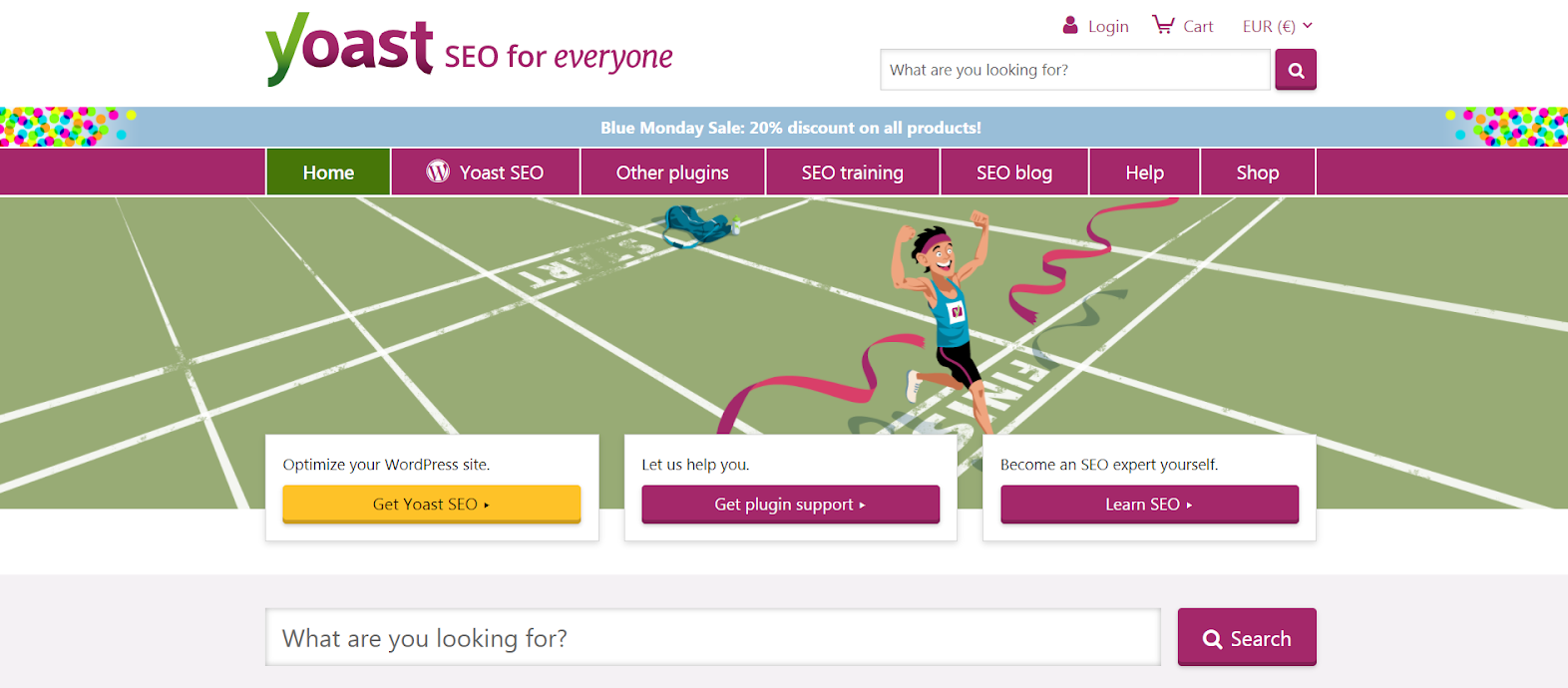 The term SEO (search engine optimization) has been floating around both this article and many articles such as these (the ones that cover site/blog management). When you think about it, it isn't hard to figure out why this so. Nobody types URLs nowadays. Instead, search engines are the primary form of navigation on the web, most prominently Google.
Because of this, your blog must have a high enough SEO rating that will get it to that first page, even the first couple of results if possible.
Yoast SEO is the go-to plugin to help you achieve those goals. It will work in the background, making your pages SEO friendly and adding suggestions on your writing to add to those automatic adjustments.
To take full advantage of your actions, access one of truly numerous metrics that track every single aspect of the ins and outs of your blog and make your actions accordingly.
Google Maps Widget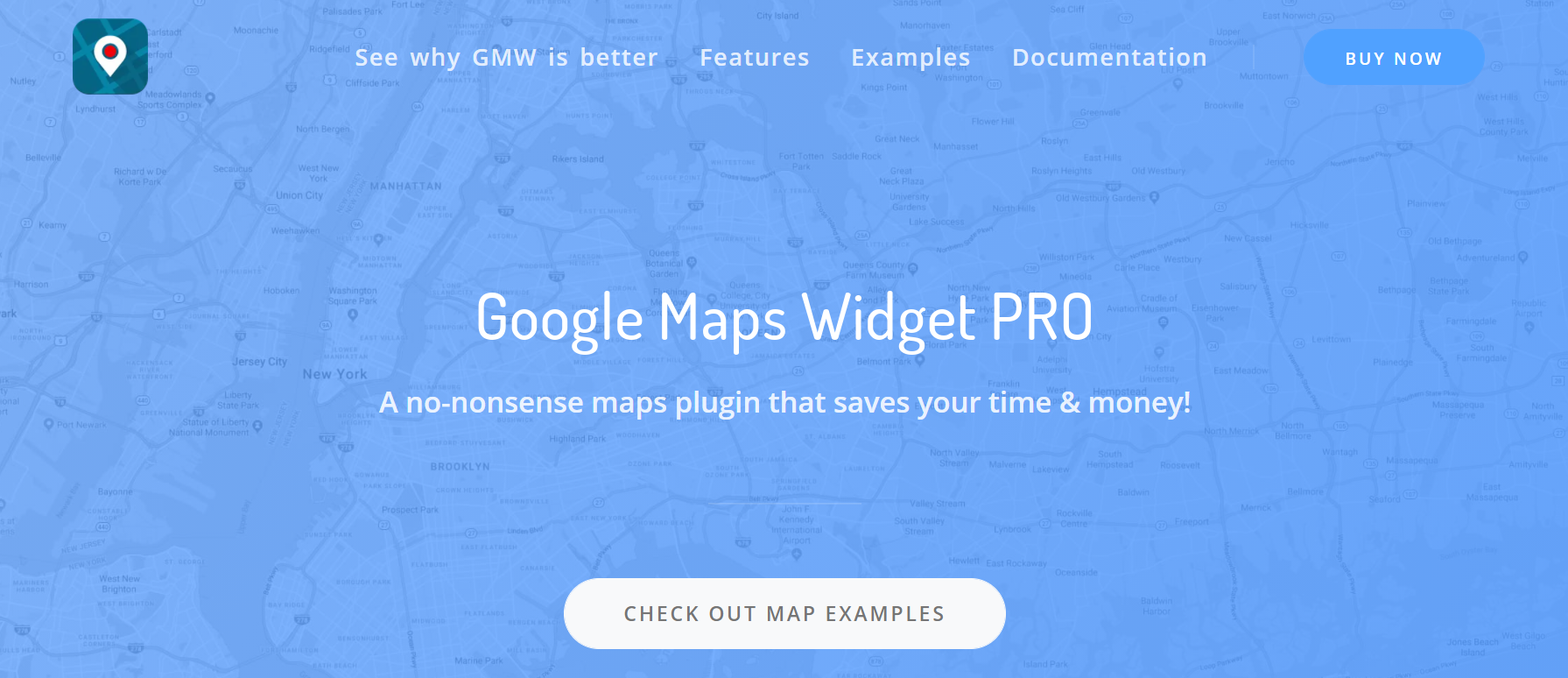 Google Maps Widget is probably never more at home than on a travel blog. It allows you to ping all the places you visit, so others can explore them too. To avoid all the hassle of setting all those maps and coordinates yourself, why not let a plugin do all the hard work. The Maps Widget for Google Maps seamlessly integrates the widget onto your pages.
To ensure speeds are up to standard, entire maps are loaded in just one request using the Google maps static maps API – fewer requests translate to faster load times.
Simple Author Box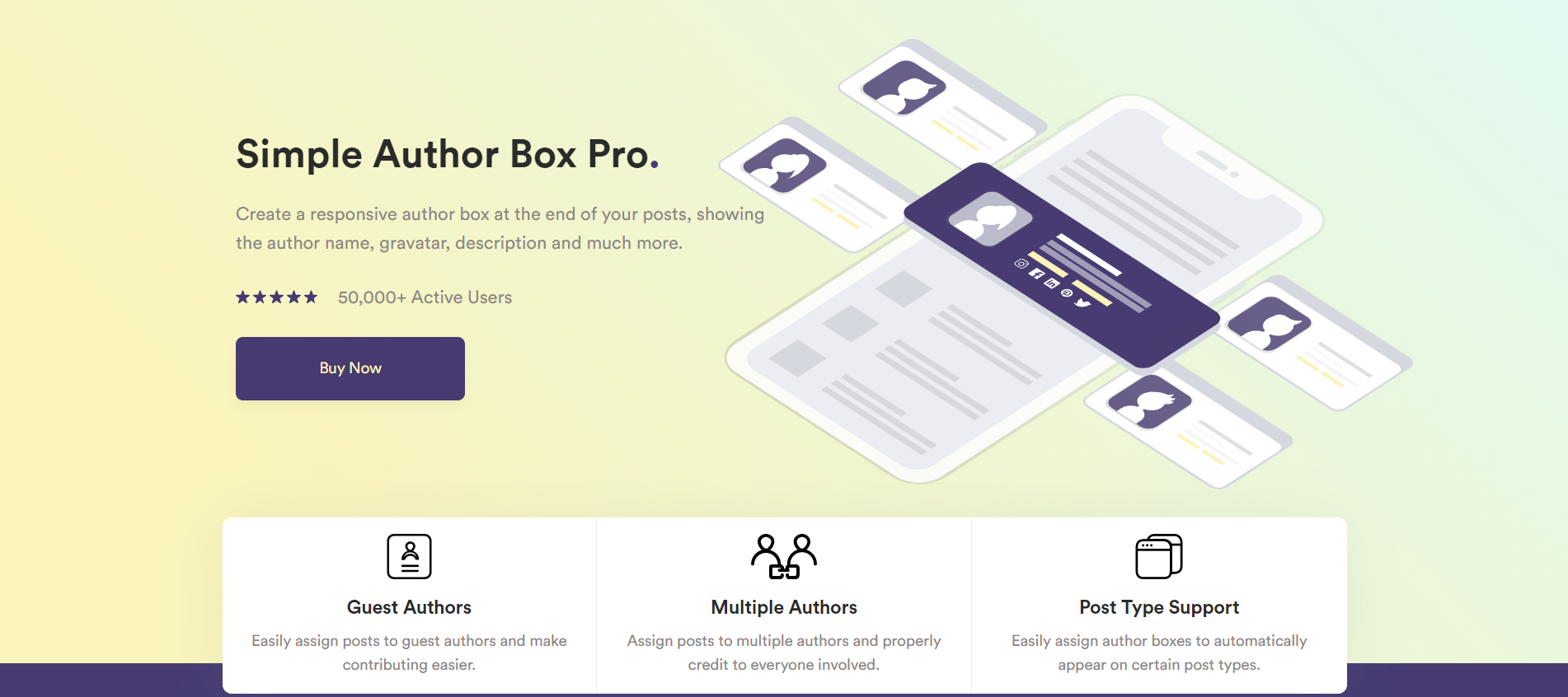 As your blog grows, there's no telling where it will take you—both literally, in your travels, and regarding the evolution of your blog. In the beginning, it will most certainly be only you that's writing, but there's always a chance you'll get others to write for you, either as guest writers or full-time staff members; sometimes, even collaborations are possible on the same post.
In these instances, you'll have to give credit where credit is due. Since authors will need to be named, why not do it right. The Simple Author Box plugin provides you with options to assign guest writer roles and/or sign multiple authors to a published piece.
On the backend, these function just like profiles with varying degrees of access, while on the frontend, your readers will be given snippets about the writers making the content that much more personal.
Themes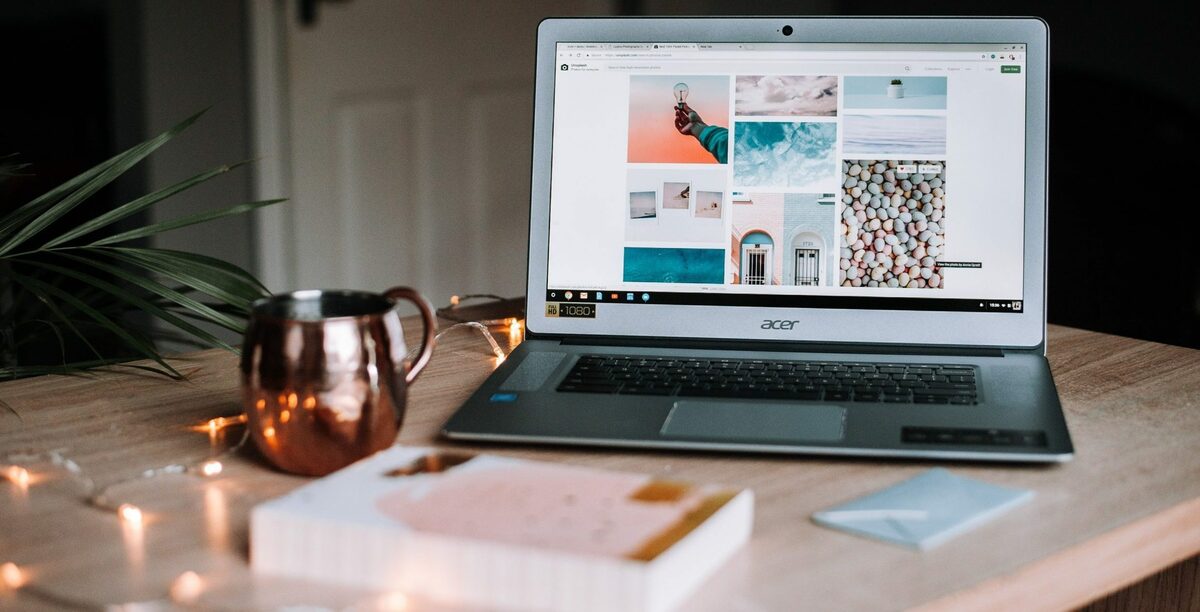 Now that we've absolved everything you'll need where plugins are concerned. Let's focus on themes for a moment. There really isn't much to suggest, unfortunately; as the old saying goes – "beauty is in the eye of the beholder."
Bluntly, visual representation needs to be something you pick because it resonates with you – we've already emphasized that you're not selling the locations, but instead yourself and your experiences. Therefore, the theme needs to be a reflection of that.
We could nudge you in the direction of established themes that are designed to be primarily for travel sites/blogs like Essence Pro, the safe, universal choice you can't really go wrong with, or the Tropicana, that, just like the name suggests, focuses the theme around exotic beach locations. It's hard to narrow down your choices because this is probably the most subjective choice you'll get to make in this whole process.
We can suggest being consistent and letting your visual reflect your content, merge in a perfect symbiosis of the two, and – don't be afraid to think outside of the box. If a theme speaks to you, pull the trigger on it.
FAQs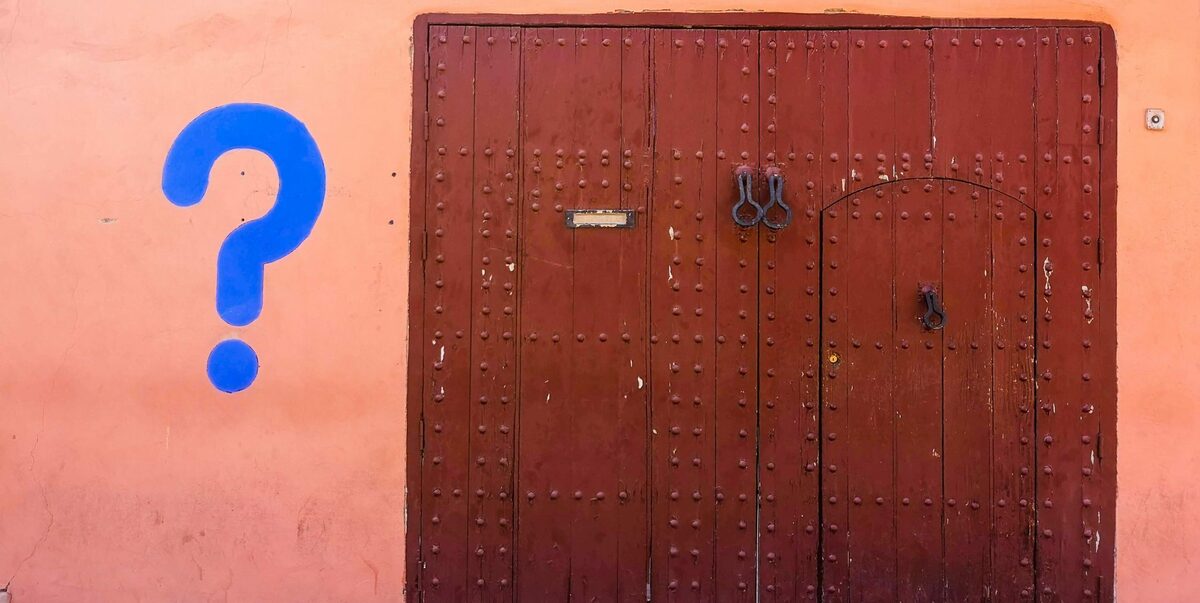 I write a lot but can't seem to get my blog off the ground. What can I do?
There are many ways that will help you go live with your blog, but you have to make that final push. Until that moment, why not create some additional buzz by publishing a "coming soon" page with the Coming Soon & Maintenance Mode plugin, so anybody who stumbles upon your site will see something is going on.
I just don't get many views on my posts. What can I do?
You can try a few angles. If you aren't active enough on social media, that could be a quick and easy way to raise awareness about your blog. Check out your SEO score. Maybe you've been using bad URLs on your pages, making them less frequent as results.
Finally, try to connect with other, more established bloggers and get them to endorse you – it will put you on their follower's radar and hopefully expand your reach.
Are there places that are more popular than others?
Usually, if the places you visit are more exotic, then they will attract more attention. However, you're not trying to sell the place, but instead your experience of the place. That means even a stroll down the countryside could be exhilarating if you make it so.
Try to put more thought into your writing instead of finding the "perfect" location to visit.
Summary
Traveling is something we all do. It's ingrained itself in our culture, and that trend is very much on the rise, the current situation notwithstanding. So why not try and monetize something you're doing either way. Something that starts as a hobby can quickly become a career, merging business with pleasure.
After a few years or even months, tips like these will be far in your review mirror, but when you're just starting out, they could prove invaluable.
In the end, we can say that if you're serious about travel blogging, don't be afraid to use high-end hosting solutions along with paid themes and premium products like the WP Reset plugin because quality ingredients will add up to make a quality end product. It's much easier to build a business when it's brought up on solid foundations from the start than to try and shift gears down the line.