SEM is a larger phrase than SEO, and it refers to all of the many search engine choices, including sponsored ads. SEM is a term that is frequently used to describe techniques for researching, producing, and optimizing a website for search engines.
SEM employs search engines to advertise your website or business to internet users and redirects more focused traffic to your website, whereas SEO strives to obtain better places in organic search. SEO and SEM are not mutually exclusive services. SEM services include SEO as a subset.
You must be visible in both organic and bought links if you want to run a business online, which necessitates the use of both SEO and SEM.
SEM software can help you build your online business in an increasingly competitive industry by providing vital insights. These tools can be used to find effective keywords, arrange budgets for online ad campaigns, and analyze network marketing performance by website owners. Here are the five most popular SEM tools you can use right now.
1. Semrush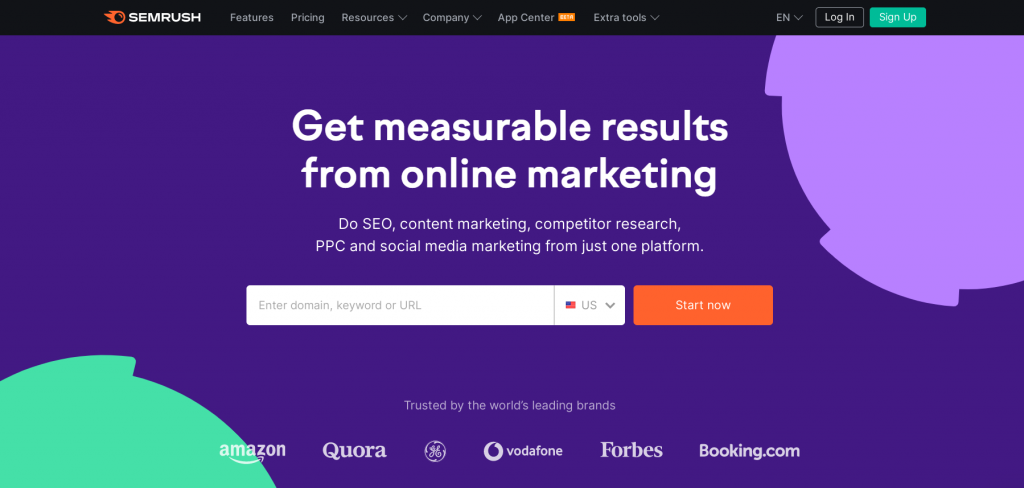 Semrush is a digital marketing and SEO company that provides a wide range of services. PPC, SEO, and SMM campaigns can be managed using over 40 tools. You can use it to evaluate competitors' websites, social media conversions, rankings, and more with digital marketing tools.
A content marketing plan tagged reports, and historical data are all included in the Guru version. There are three distinct price bundles available. The Pro edition costs $99.95 per month and is ideal for small businesses, freelancers, and digital marketers on a tight budget. The Guru edition is geared at small and medium-sized digital marketing agencies and costs $199.95 per month.
2. WordStream
WordStream is a full-featured digital marketing platform designed for professionals and digital marketing firms. The SEM network tool gives precise information that might aid in the optimization of digital marketing efforts. This makes it easy to create smart adverts. In addition, the dashboard provides granular data on the effectiveness of paid advertising.
WordStream Advisor for Agencies is a monthly subscription service for digital marketing agencies that costs $159. Finally, WordStream Managed Services provides advanced digital marketing capabilities like geo-targeting, call tracking, text ad creation, and fixed-cost optimization with a percentage of expenditure. For up to 7 days, you can try the SEM tool for free.
3. Google Ads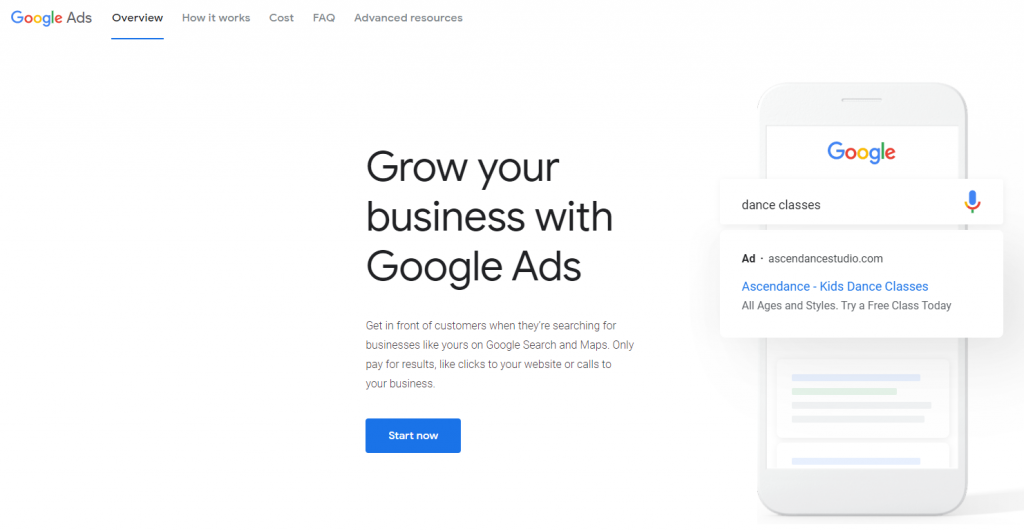 Google Ads is a platform that allows you to add a screen to the Google search engine behemoth. You can use the SEM tool to create and personalize digital advertising campaigns. You can also search for relevant keywords for your site using Google's free keyword planning tool. Ads are displayed in search engine results utilizing the Google Ad platform.
You can use Google Ads to target people depending on their location. Customers are charged according to their cost-per-click (CPC) or cost-per-impression (CPI) rates (CPI). The cost of Google Ads is determined by the level of competition for each keyword. Keywords with a high level of competition cost more than $2, whereas keywords with a low level of competition cost less than $1.
4. Supermetrics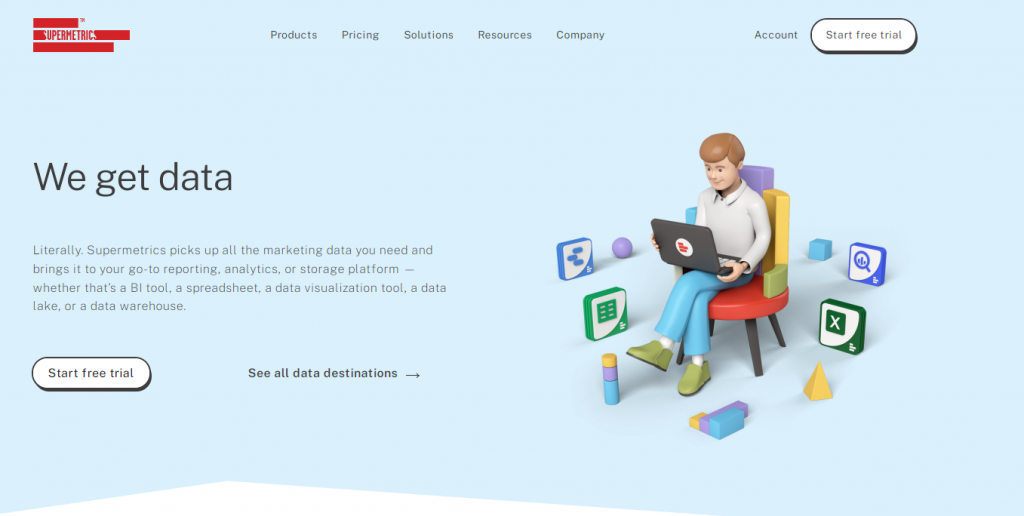 Supermetrics makes data collection for digital marketing efforts simple. Multiple independent programs can be incorporated with the software. The program can be used to automate the transfer of data for digital marketing initiatives. PPC campaigns can be optimized and integrated with a variety of tools, such as Google Analytics, Facebook, Bing, and others.
Additional add-ons are available, such as Supermetrics Data Grabber, which costs $19 a month and allows you to track data in Excel. The Supermetrics uploader automates and arranges the transmission of advertising data to Google Analytics, starting at $39 per month. Supermetric capabilities link with Google Spreadsheets and Excel for $29.99 each month. You can sample the program for free for up to 14 days.
5. SpyFu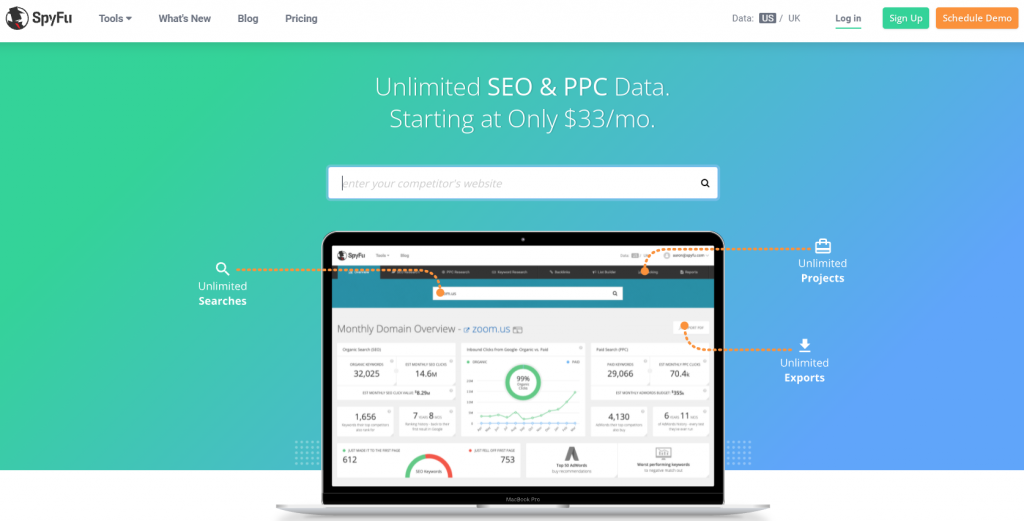 SpyFu offers a full range of digital marketing campaign optimization services. The SEM network tool can be used to track competitor-triggered keywords and ads. The tool's information will assist you in learning more about successful digital marketing initiatives. Examine rival keywords, digital advertisements, and organic search results. Unlimited searches and exports are available to you.
SpyFu comes in three different versions. Unlimited search results, domain evaluation, data analysis, contacts for potential customers and salespeople, and weekly keywords are included in the base package, which costs around $33 per month.
Final Thoughts
The usefulness and cost of SEM tools vary. You should pick an SEM product that best fits your budget and digital marketing needs. Platform features, campaign management, and customer support are all things to think about. If a trial version is available, use it.