Like every community, Reddit benefits when experts and leaders participate. Experts bring scarce knowledge, clarity, and progress to discussions.
Thankfully, Reddit has been embraced by many experts in the form of AMAs and general engagement. Just check /r/IAmA and you will find the likes of Barack Obama, Neil deGrasse Tyson, Bill Gates, and thousands of lesser known experts sharing their expertise in exchange for the attention of the community.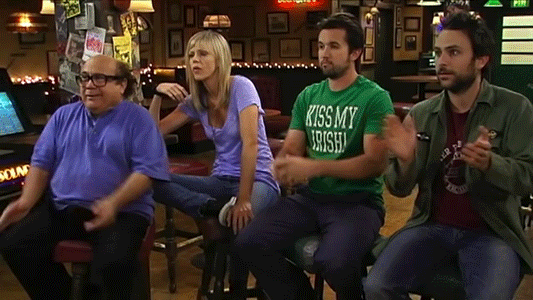 While there are many experts already engaging Reddit, there is still a need for more and anyone with expertise can fulfill that need.
Understandably, you may not know where to start and the potential for failure might dissuade you from sharing your knowledge. We wrote this article to help experts promote themselves on Reddit and achieve real marketing results without breaking the rules.
Before we can get into how to engage Reddit the right way, let's examine what you can get from Reddit in exchange for your knowledge and time.
Why Share Your Expertise on Reddit?
You want to become a better expert
Reddit is an open forum that will challenge your knowledge and ability to communicate that knowledge. Whenever you express your expertise on Reddit, it is likely that one or more redditors will challenge you. These challenges are opportunities to improve the way you communicate your ideas and ultimately increase your impact on others. You might even learn new information or discover that you are wrong about something. What could be more valuable than that?
Networking with other experts is important to your business
If you are in the information business, you know there is plenty of audience to go around. By becoming an active redditor, you will find other experts (competitors) in your space and have the opportunity to form a positive relationship with them (instead of seeing them as the enemy). You can then communicate and collaborate with your new found friends.
You want to connect with your audience on a deeper level
Unlike most blogs that separate the experts from the audience, Reddit is an open forum where ideas are discussed and debated. Whether the community is talking about your ideas or another expert's, you can listen and learn how they feel and think. Whenever you discover a surprising pattern in the audience, that is information you can use to reach your audience on a deeper level.
You are looking for new ideas and a place to test them
As you share your knowledge and participate in discussions, new content and project ideas will inevitably come your way. You can then ask for feedback on a new idea in the same Reddit community to see if there is a bigger appeal for it.
You want to promote your stuff
We know this is what you really want from Reddit. You want to put your link on Reddit and revel in the thousands of website hits, but we put this last on the list to make a point.
The links and traffic can come with time, but promoting your website needs to be done the right way. You will be much better off in the long-run if you focus on the previously listed benefits as you learn how Reddit works and the level of tolerance for self-promotion in the communities you engage.
That being said, promoting your stuff on Reddit can be done. Whenever you share one of your links on Reddit, it must be done with purpose and provide a significant amount of value to the community.
How to Share Your Expertise on Reddit
We wrote a book that explains this process, but we'll give you the basic steps here.
STEP #1: Become a redditor
Create an account and start spending time on the platform on a regular basis. Find communities that are related to your expertise and get to know them by reading the content they share and discuss.
This can take time but it is time well spent. When you truly become a redditor, everything else in the "Reddit marketing" process becomes much easier, increasing your chances of success.
Any questions you have about how Reddit works can be answered with a simple Google search or by reading our book.
STEP #2: Help in the comments section
Make a list of the subreddits that you can help the most with your expertise and commit to visiting them on a regular basis (5 days/week is ideal). Read the new content posted to each subreddit and submit helpful comments whenever you can. The more discussions and constructive debates you can get into, the better. Each engagement is an opportunity to refine your knowledge, learn more about your target audience, and receive new ideas.
The comments section will always be the foundation of your Reddit marketing strategy because this is where relationships are made. Commenting also shows the community that you genuinely care about participating and contributing value.
STEP #3: Share content that solves problems
Every subreddit needs help. They might need help organizing a FAQ for the sidebar, writing an analysis of an ongoing debate, or compiling instructions for a technical task. The ways you can help are endless and it is only a matter of looking for the opportunities.
Opportunities to solve problems on Reddit can be hard to identify when you first look, but remember they are either expressed explicitly or implicitly by the community.
Opportunities are expressed explicitly through questions and requests. If someone asks a question or makes a request, do your best to either find the content that solves their problem or create it yourself.
Opportunities are expressed implicitly through the values and needs of the community. In other words, the community has problems that are not being articulated.
A simple example of an implicit opportunity is when the same question is being asked repeatedly in a community. This is an opportunity to write a definitive answer that can be linked whenever the question is asked. No one in the community is explicitly requesting that you create this content, but the problem is there to be solved.
When creating content for a community, always try to go above and beyond what is expected. The more you "wow" a subreddit, the more they will compensate you in terms of attention and promotion. If you are consistently contributing significant value to a subreddit, they won't care that you are linking to your website and will be happy to recommend your content to other users. It also opens up the opportunity for you to do more promotional activities like AMAs, contests, and giveaways.
---
Reddit Communities That Need Experts
In case you are wondering what kind of communities on Reddit need experts, we have offered an example below that will get you thinking about where you can contribute your expertise. In order to find subreddits related to your expertise, read this post.
As an example, here is a list of subreddits that would benefit from the participation of therapists or psychologists:
Note: there are many more subreddits related to depression, addiction, relationships/sex, career, and other topics that would appreciate engagement by therapists and psychologists.
---
Get Started on Reddit Today!
Today is a great day to start exploring Reddit and identifying the ways you can share your expertise.
Regardless of what type of expert you are, the general strategy on Reddit remains the same: use the platform to engage the people you want to help and then leverage that engagement to improve and share your product.
If you need help getting started on Reddit, we wrote this book just for you.