As a business, you want to present yourself in the best way possible in order to attract new customers and retain your existing ones.
Thankfully, we have access to some fantastic tools that can help contribute to your appearance and professionalism as a business. In this article, we'll share the best SaaS software that can help you come across as more professional.
What is a SaaS, and why are they important to use?
SaaS stands for software as a service, and it's a cloud-based, on-demand software that you can access via the web. There's no need to download the software, and that's why it's popular to utilize. There are many advantages of using SaaS for your business. Here are just a few reasons why it's good to invest your money into them.
Cost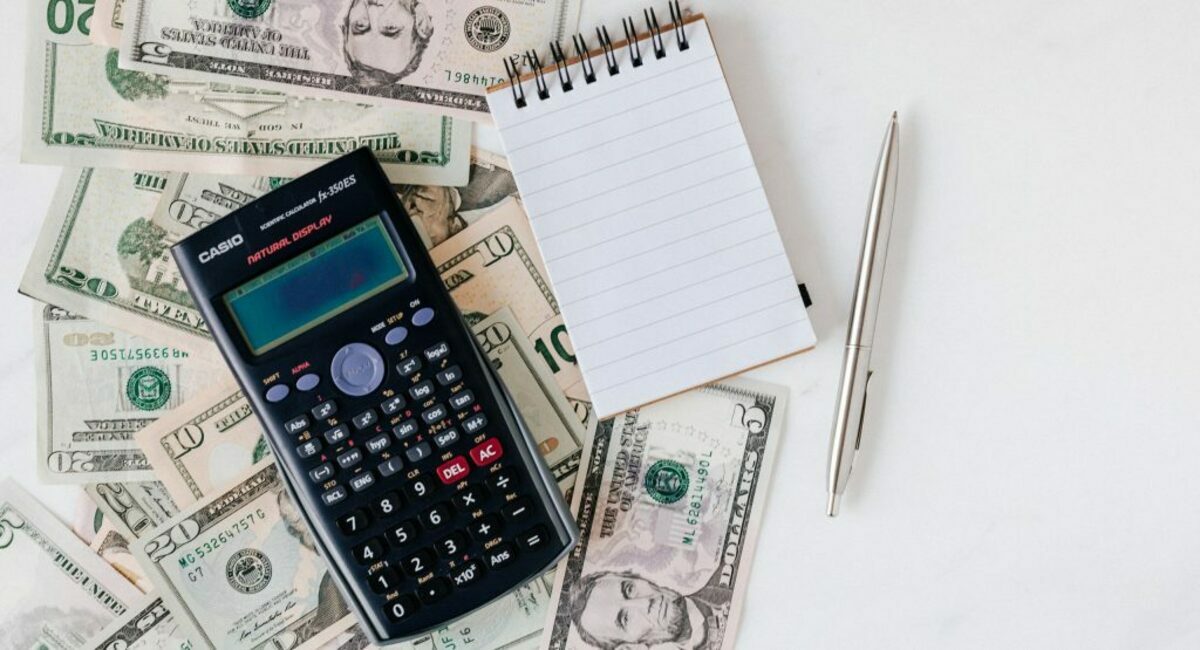 The cost of SaaS software is a lot more affordable than you might think. Most work as a subscription service or a one-off annual fee, depending on the service itself.
The benefits of using a service like this are that there are no upfront costs to spend on the purchase or installation. On-going maintenance costs and upgrades are often needed too with downloadable software, whereas a SaaS doesn't require it.
Time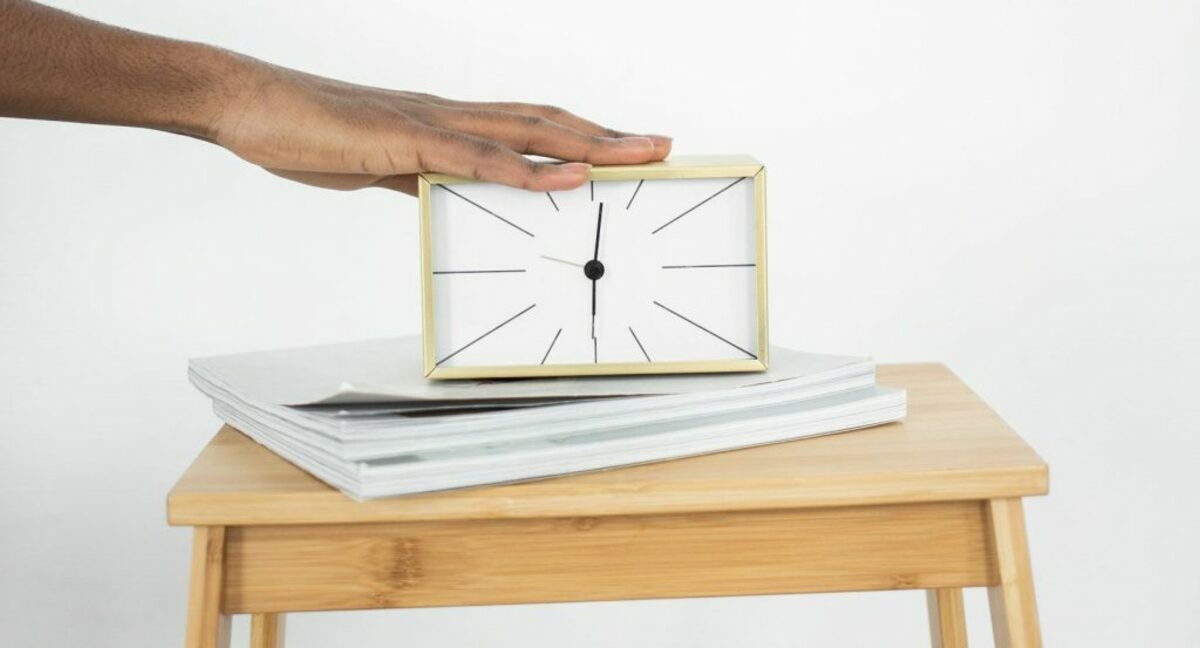 For many businesses, time is certainly a valuable commodity and something that you want to save as much as you can of. And, Saas is the kind of software that can help save both money and time. With SaaS, most simply need an internet connection and to create a log-in to use.
The vendor is also responsible for any issues, so it's one less problem for your IT department. It can eliminate downtime hours, and attention from your internal teams can be more readily available.
Accessibility and Scalability
SaaS mostly offers a pay-as-you-go service, meaning you're not necessarily tied into any permanent contracts. This can offer flexibility to those who perhaps don't want to be locked in and accessibility for businesses of all types to take advantage of the service. Changing and updating your plan is easy, too, and doesn't take much effort on your part.
Six SaaS software examples to use for your business
There are lots of different SaaS options out there in order to improve business efficiency and to run it in a professional manner. According to the U.S. Small Business Administration, most small businesses cost between $2,000 to $5,000 to launch.
When spending money, it's good to get a good ROI, and there's plenty of SaaS that can deliver good value for what you spend each month. Here are six SaaS software examples to use for your business.
Bonsai for drafting up contracts
Contracts are an important part of running a business not only to protect yourself but for any other part that's involved. However, not all businesses have knowledge of contracts or have the funds available to hire a legal team or to outsource one.
With that in mind, there is some great software out there that can provide you with the necessary templates for most types of contracts you'll need.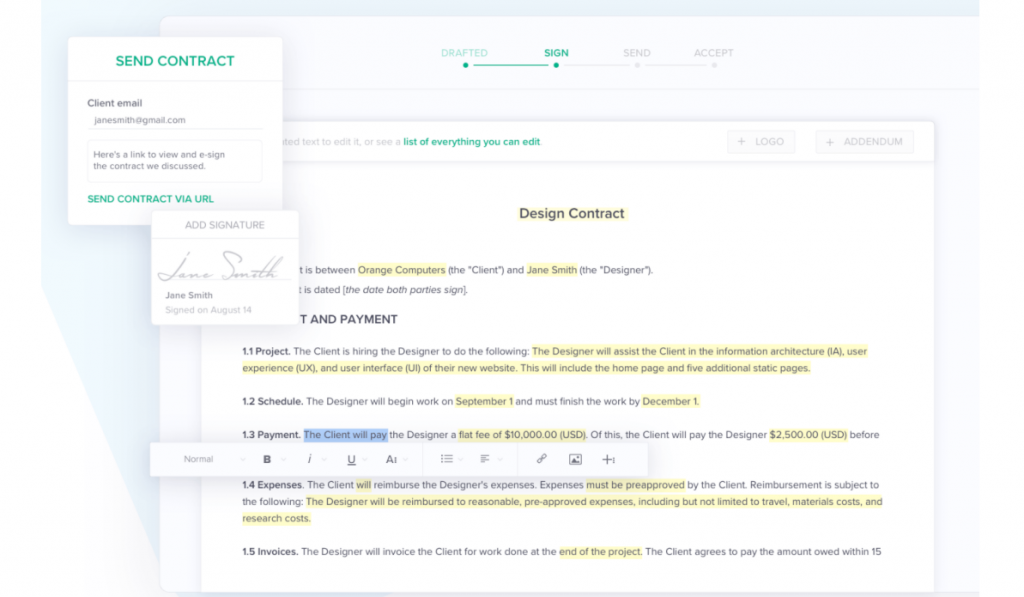 Bonsai works as an all-in-one product suite that uses smart automation so that you can focus on the things that bring the passion rather than the paperwork, from proposals to contracts, invoices to time tracking.
It's a service that's already trusted by over 250,000 small businesses and freelancers. So whether you're after a bridal hair and makeup contract or a contract for DJ work, there's a contract available to suit anyone.
You can start off your experience for free by simply giving your email. Pricing starts at $19 per month or $29 for a premium subscription. For legally binding agreements that have been premade, it's a small investment to make in order to provide protection for your business or as an individual.
Hootsuite for customer interactions
With users on social media spending an average of two hours and 25 minutes a day, that's plenty of opportunities to engage with customers. Customer interactions are important and a good way to promote yourself in a professional capacity.
However, managing all that can be difficult, especially when you're on multiple social media platforms. A lot of SaaS services within the social media realm are useful to help keep to your content and marketing schedule.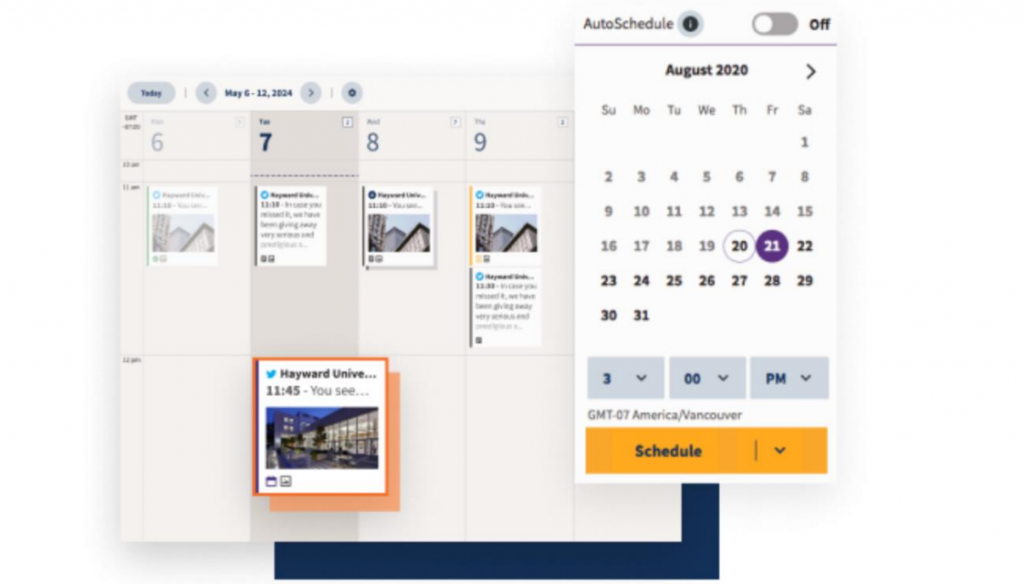 Hootsuite is an excellent example of a platform that can manage everything in one place. Its easy-to-use interface allows you to see all the activity on your social media feeds, including any mentions, comments, and direct messages.
As far as content management, you're able to pre-schedule all of your posts ahead of time. Whether it's a couple of days in advance, a week, or a month, it's a great way of creating consistency for your social media platforms. Posting consistently is important for brand awareness and to develop a relationship with your customers.
Use Pitch for securing new clients
As a business, you'll have plenty of opportunities to secure new clients. It's important that you're presenting your company in the best way possible, and so when it comes to pitching to clients, a good SaaS like Pitch can be really helpful.
Convincing these new clients that a partnership would be beneficial for them can be done through a well-put-together presentation. Pitching to clients is part and parcel of securing business. However, presentations don't need to be boring. With Pitch's presentation maker, you can collaborate as a team or work individually to put together a presentation that's professional in every way.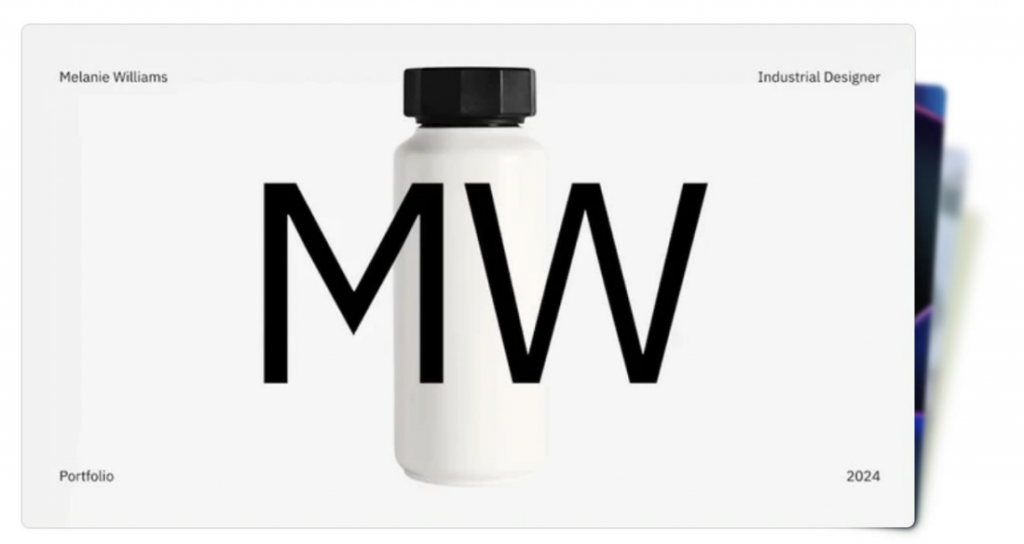 With over 100+ presentation templates to choose from, even those with less experience creating presentations can use the software. The workspace interface makes it easy to collaborate with internal team members or those you're working with outside the company to perhaps pitch as partners to other clients.
Your presentations can be elevated with something like Pitch, and the pricing is affordable too. Their basic versions are free to use, whereas the pro is $8 per member per month. They also have an enterprise option too.
Wix for website building
Building a website can be critical for businesses nowadays in order to boost awareness and drive more sales. Wix is one of the best platforms for creating a website from scratch, regardless of your design and experience.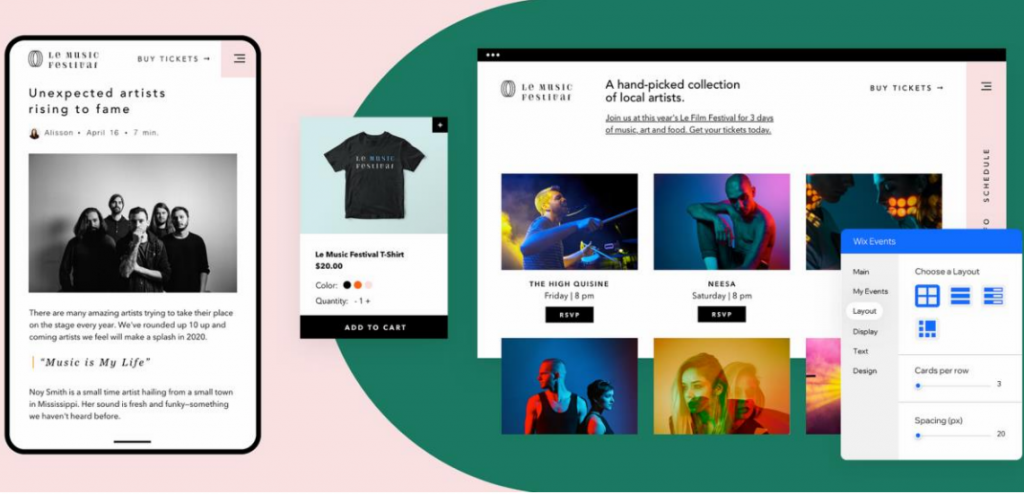 In order to come across professionally, it's worthwhile investing in a good web design. 50% of consumers believe that website design is crucial to a business's overall brand. So with that in mind, it's definitely worth looking into web developers and designers rather than simply buying a premade design.
The benefits of using a SaaS like Wix is that most of the setting up process is sorted for you. That's why it appeals to small businesses that might not have the available resources to hire web developers or designers in-house.
Pricing for Wix varies depending on what features you want. The basic package that comes with a custom domain and storage is £3.50 per month, whereas their most popular version is Unlimited at £9.50 per month. This package has more storage space, an ad voucher, and much more.
Google Analytics for audience insight
Understanding your customers is an essential part of helping your sales and marketing team to deliver the type of advertising, content, and sales approach to your audience.
As a business, in order to boost your professionalism, it pays to know who your audience is. Data and analytics can help with that, so it's worth looking into SaaS platforms that can assist with that.
Google Analytics is likely the most common and preferred choice for a lot of businesses. You simply copy the code provided by GA, paste it into the HTML of your site, and it'll track every single user coming on and off your site.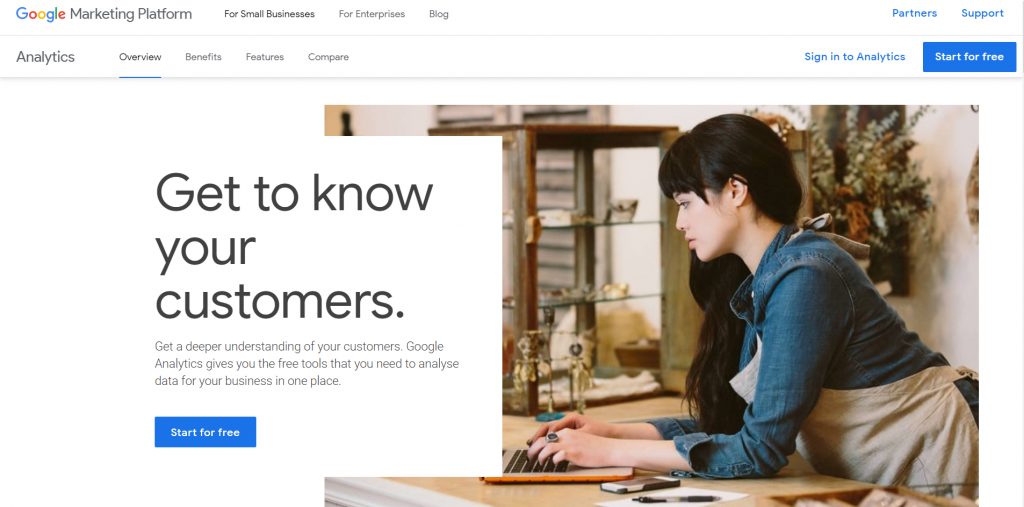 The platform can help track key metrics such as your demographic's age, gender, geolocation, and much more. It can look at user behavior and the user flow of the site, i.e., where they come on from and where they click off.
These insights can be a great way to help communicate with your audience more effectively. Being more informed is going to help in your appearance to come across as more professional.
Xero for online accounting
Handling and managing your finances is a task that might not seem that important but contributes to your overall professionalism as a business. For example, delivering payment of invoices on time to your clients is essential.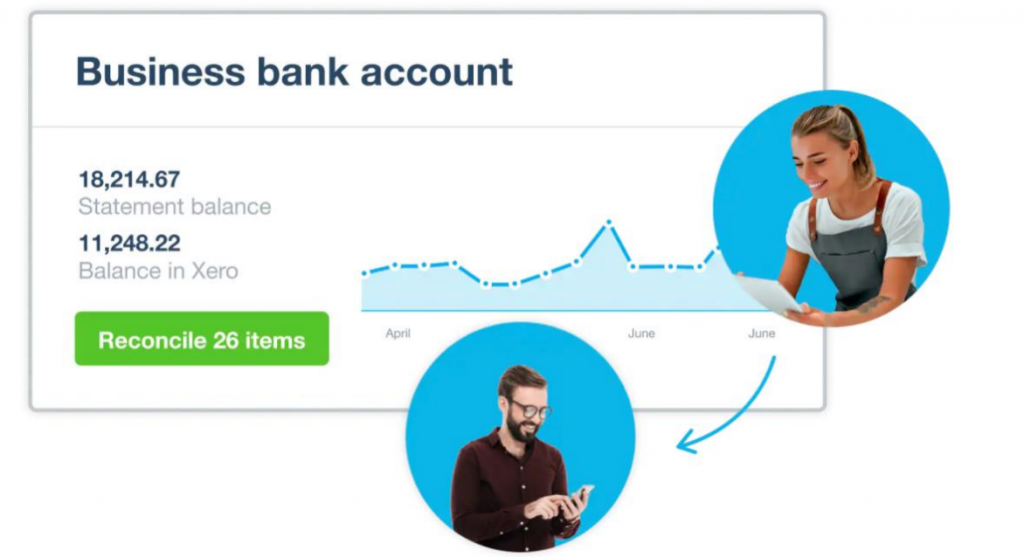 Xero is one of many online accounting tools that can be handy for keeping track of your expenditures as a business. It's simple and easy to use whilst providing different features for small businesses to those in accounting and bookkeeping roles.
The platform can be trialed for free, and should you like what you see and try out, there are various plans available. These start from $5.50 to $31, depending on your needs as a business.
SaaS can be a great help for businesses.
Any SaaS software that's been mentioned above can contribute greatly to how your business is perceived by others. Use these examples to try out and see whether or not they cater to what needs improvement or is currently missing from your business.
Author Bio:

Natalie Redman (LinkedIn)

Email – natalieannredman92@gmail.com
Freelance writer for many clients across multiple industries. Natalie has two years of copywriting experience. Natalie has a wide range of experience copywriting web pages for businesses across many industries. She's also an owner of two blog websites and a Youtube content creator.