Are you an expert in online marketing? Do you enjoy recommending the best tools for businesses to grow their audience or sell more products? Email marketing affiliate programs might be the passive income stream you have been searching for.
Email marketing is used by almost every company, from small businesses to large eCommerce companies and everyone in between. Why? It offers an incredibly high ROI, much greater than other marketing channels.
Many digital marketing tools can improve your email marketing performance, and there is a lot to be made.
The best affiliate email marketing programs available in 2022
ActiveCampaign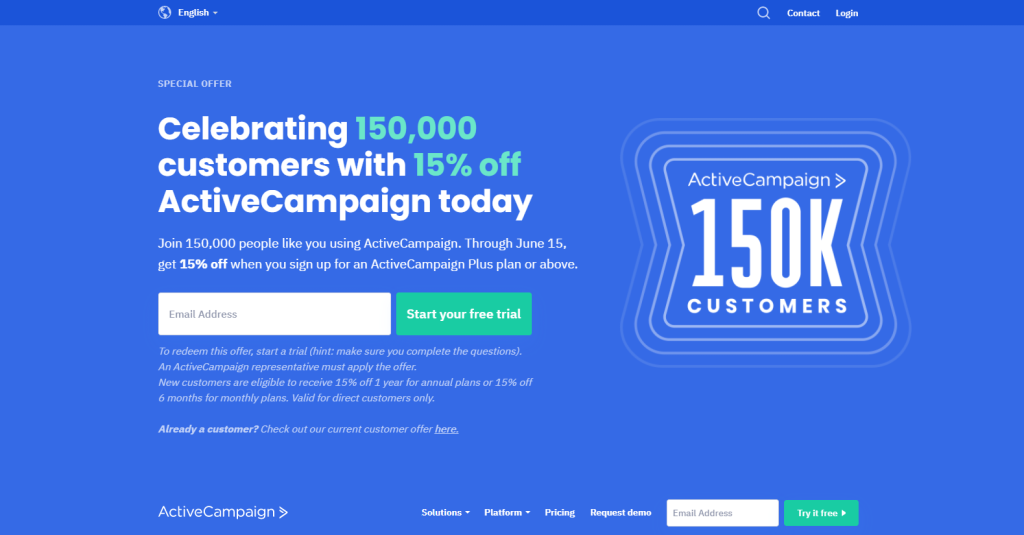 This is more than an email marketing tool. It also includes all the CRM and marketing automation functionality businesses need to provide exceptional customer experiences. ActiveCampaign offers email marketing services targeted at small businesses and enterprises, but they also offer affordable pricing plans starting from $9 per month.
No matter what package you choose to promote, you will earn a 20% commission every month for as long your referrals continue using ActiveCampaign. This commission can rise to 30% depending on how many customers sign up through your referral link and their retention rate.
This email marketing affiliate program is highly profitable. It pays an average of $1,350 per sale for the entire life of your account. It's worth promoting because affiliates can earn $1,350 per sale with ActiveCampaign's regular affiliate program.
MailerLite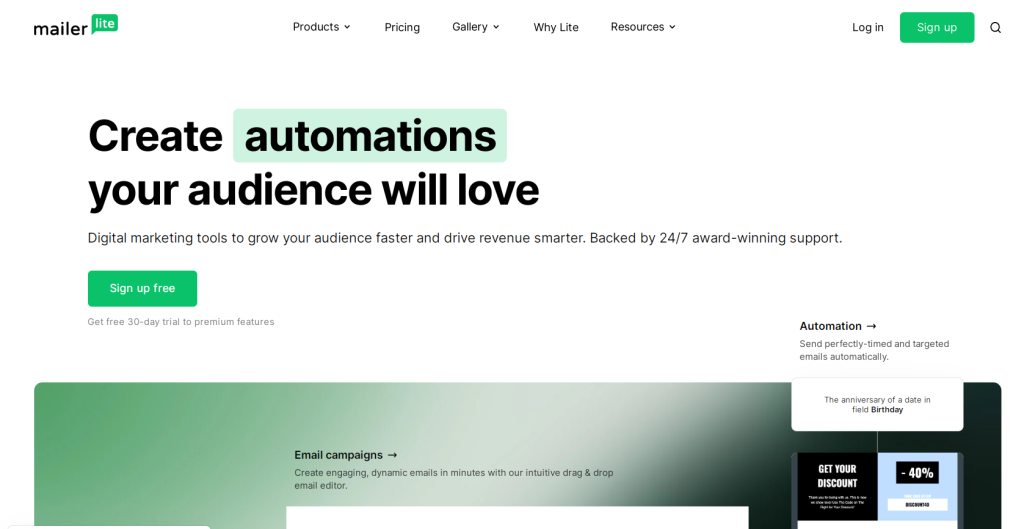 MailerLite is an email and marketing solution with many features, despite the name. It allows users to create beautiful and highly effective email marketing campaigns with its easy-to-use drag & drop editor.
MailerLite's email marketing program affiliate program is simple.
You'll get a 30% lifetime commission for every customer that signs up through your affiliate link within the first 30 days. This is a great way to earn passive income.
You'll have access to many promotional materials that will help you send more mailer lite traffic. These include the same high-quality branding assets and content marketing resources used by MailerLite's in-house marketers.
Moosend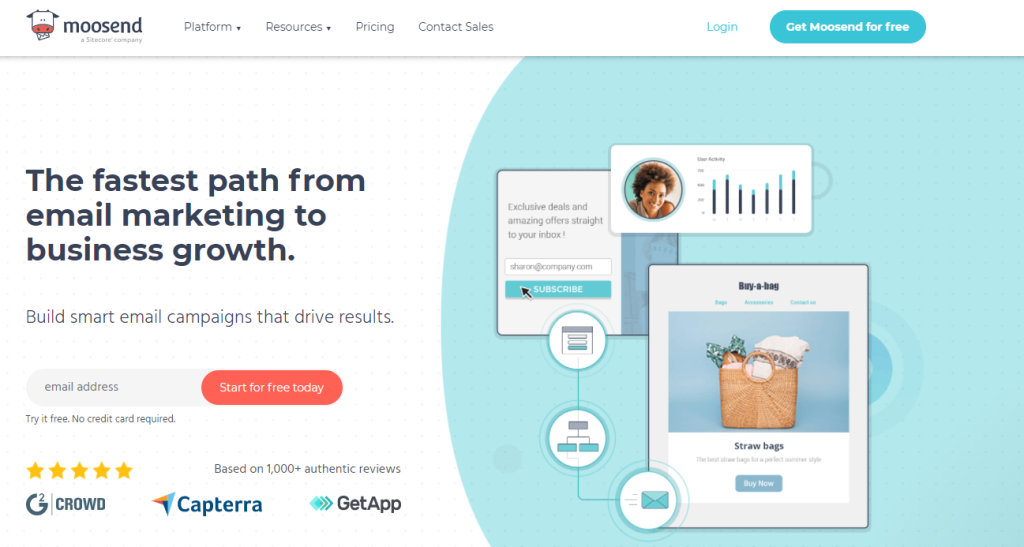 Moosend, despite its somewhat odd name, is a high-quality email and marketing automation system that allows businesses of all sizes to send beautiful, clickable emails. Advanced automation features include a drag and drop editor and duplicatable email templates. It also provides effective and scalable personalization, such as weather-based suggestions. Clever stuff.
There's also an easy tool that can be used to help brands create landing page templates that convert email recipients into leads and, hopefully, paying customers. Moosend's email affiliate program pays a 30% recurring lifetime compensation for each referral who converts during the 90-day cookie window.
You can optimize your affiliate marketing efforts. The dedicated affiliate tracking dashboard provides real-time statistics about link views, clicks, and signups.
Constant Contact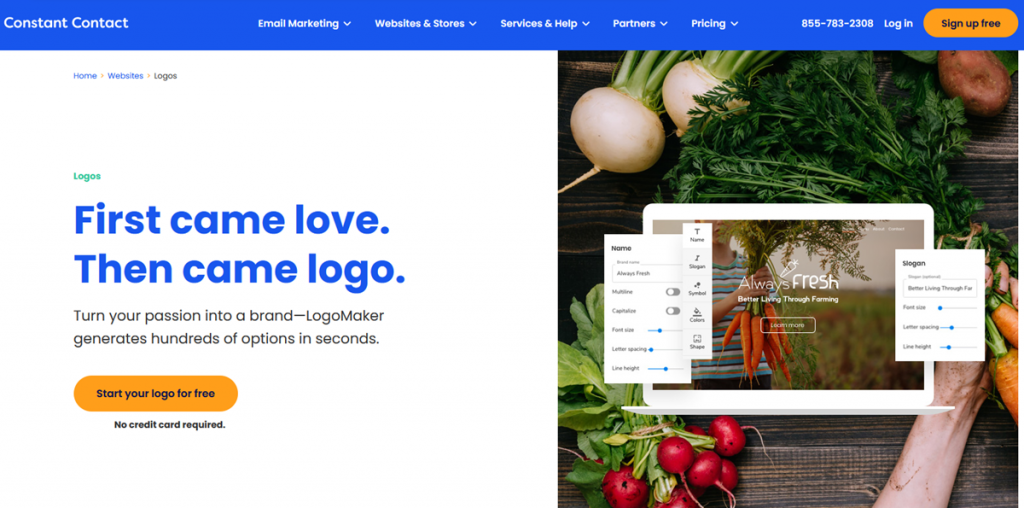 ConstantContact is a digital marketing tool that offers many tools to help you market your business and email marketing. Constant Contact can help your audience create engaging email campaigns, a high-performing website, or increase sales via Google Ads.
What is the difference between the best affiliate programs and the "good" ones? Many things can be done, but having multiple revenue streams is a great thing. Constant Contact is doing exactly that. Constant Contact's email marketing affiliate program pays a flat $105 commission for all account purchases. It also offers $5 for each signup to its free trial. It's almost as if you have two affiliate programs at once.
The company offers dedicated support to its partners through its experienced program management team. They can provide tailored advice and insight to help you drive performance.
GetResponse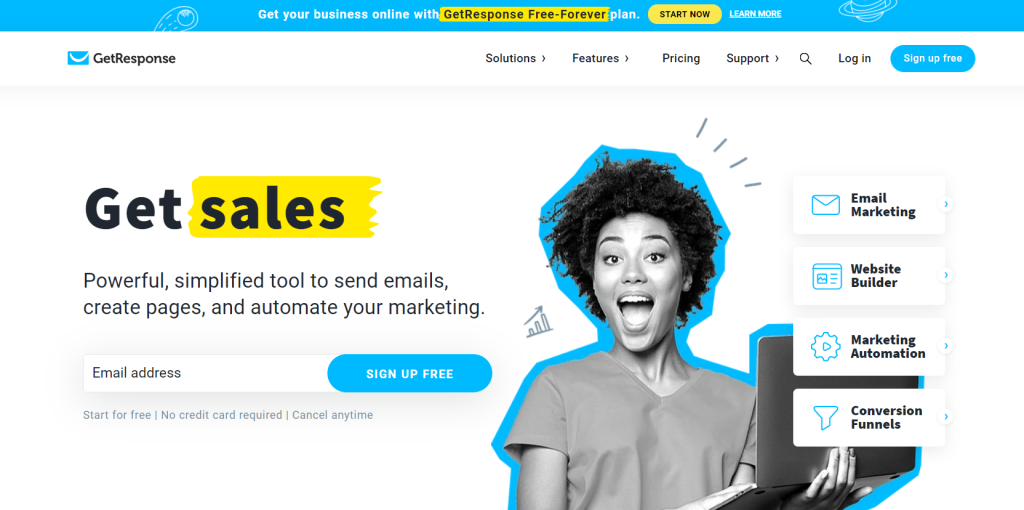 Each week, customers send 765 million emails using the email marketing tool. It's not just an email marketing software. Customers have access to a complete marketing automation platform to handle a wide range of digital marketing tasks. It even includes a tool to create high-quality landing pages.
GetResponse's affiliate program pays $100 per sale. That doesn't sound too bad. It also pays 33% lifetime recurring commissions for every confirmed sale. This top-tier solution is priced at $580 per month. That's a lot for affiliate income. Every month, commissions are paid on the 20th.
AWeber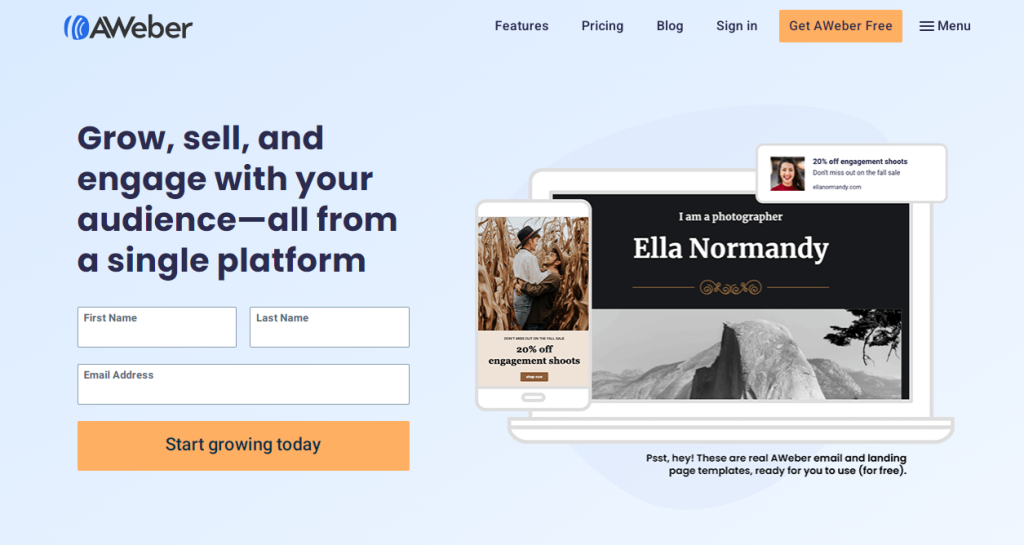 AWeber is Another email marketing platform that also sends push notifications to customers and helps them build landing pages. You can even get eCommerce functionality. AWeber offers a completely free product tier, a great way to get your email marketing tools up and running.
However, as an affiliate marketer, you will be promoting the Pro plan, which costs $16.15 per month. AWeber's email marketing program affiliate pays 30% for the first sale and a 30% lifetime commission on all recurring monthly payments.
It is also important to mention the 365-day cookie windows, which are longer than other large email marketing affiliate programs.
Omnisend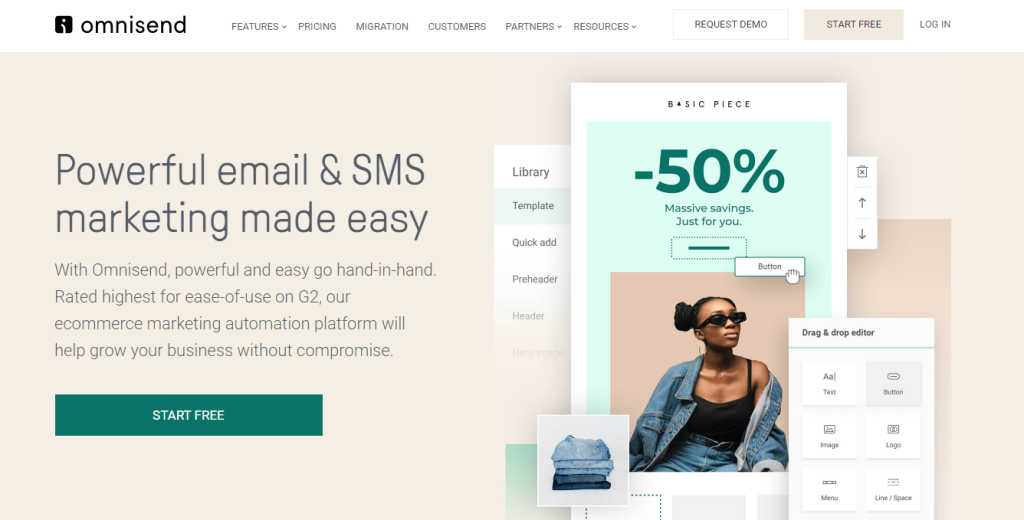 Omnisend offers easy-to-use marketing automation, SMS, and email marketing solutions. It's so easy that customers can receive their first automation in half an hour. It is trusted by over 70,000 eCommerce companies around the globe and integrates with more than 50 popular eCommerce applications. This is good news because it integrates with over 50 popular eCommerce apps.
Omnisend does not offer recurring commissions, unlike many other affiliate programs. It's still an excellent affiliate program because you can earn a bumper bonus commission of 300% on the first month of qualified sales, up to $1,200.
Affiliate earnings are paid within three months of a customer's subscription. You won't get the full commission if the customer cancels within those three months.
Conclusion
Affiliate email marketing is a great way to smart passive income and promotes highly sought-after products. You have the freedom to choose! These programs pay generously in terms of commissions, regardless of which one you promote.