Running an online business can be divided into many aspects. Chief of which is: building the website, creating products or services, and running marketing campaigns. But all through these aspects, there's yet another rumbling just below the surface.
And that is search engine optimization. Without it won't matter how beautiful your website is, how good your products are, or how well-planned your next ad campaign is. Search engine optimization means that you're taking care that your business is appropriately compatible with search engines.
Having your business properly optimized means, it shows up at the top of search engines. This, in turn, results in further growth and profits. Therefore even though SEO isn't a top online business aspect, it should be properly considered.
And if you're a newcomer to online businesses, you might find SEO quite daunting. This is completely fair, after all, SEO is critical to your success, and you don't want to risk it due to your inexperience. That's where SEO agencies come into play. They are professional SEO companies that know all the tricks to online growth.
With their help, you'll be able to boost your business and learn the secrets of SEO. So here are the top SEO agencies in the world.
WebFX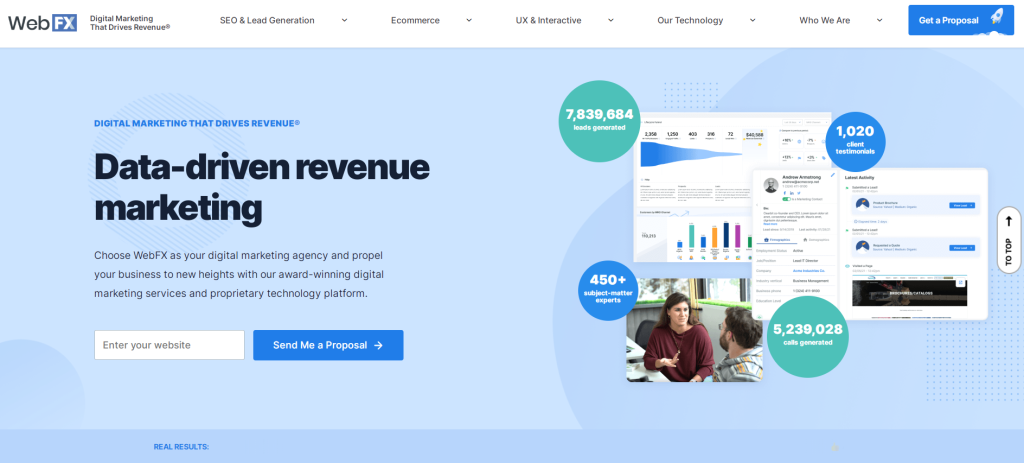 As one of the oldest agencies for SEO and marketing, WebFX has been leading the way since the 1990s. Its reputation is bolstered not just by its long tradition but also by over 250 marketing experts that are just waiting for your call. Having so many experts on hand means that no matter how complex your situation is, WebFX has you covered.
Not only can it help you optimize websites for search engines, but it also has multiple other ways to assist you. From web design tips to ad campaigns, it can cover all your basic needs. It even has the backing of notable economic powerhouses such as Verizon and Subway.
HigherVisibility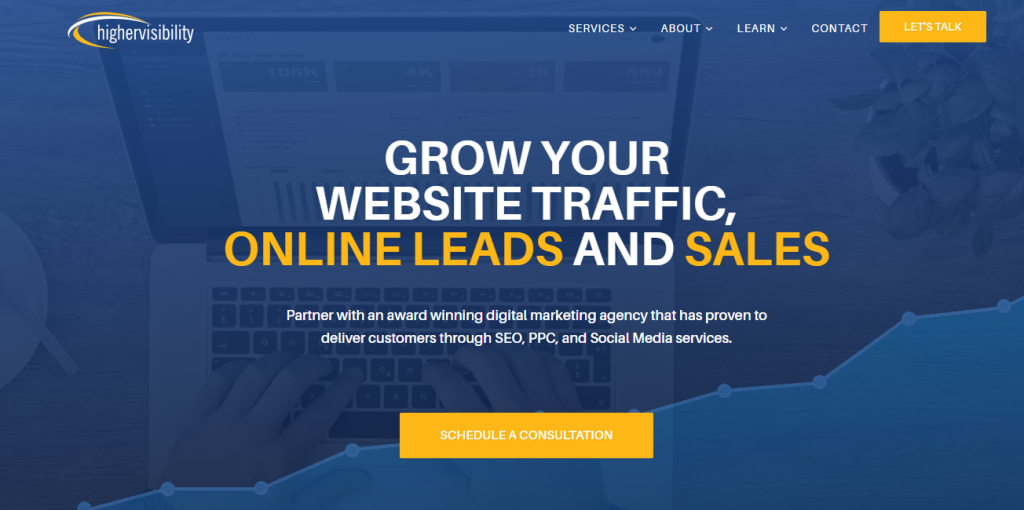 If you're looking for a complete package HigherVisibility is the agency for you. They'll handle your SEO by optimizing your entire business. And they'll even provide social media management to further improve growth. Their main focus is on growth and expansion, so if you're a budding new business, this agency may be perfect for you.
No matter how big or small your company is, you'll get a full treatment of optimizations. While SEO is their bread and butter, their social media advertising is also worth mentioning. Having a good synergy between SEO and social media can guarantee profits.
Victorious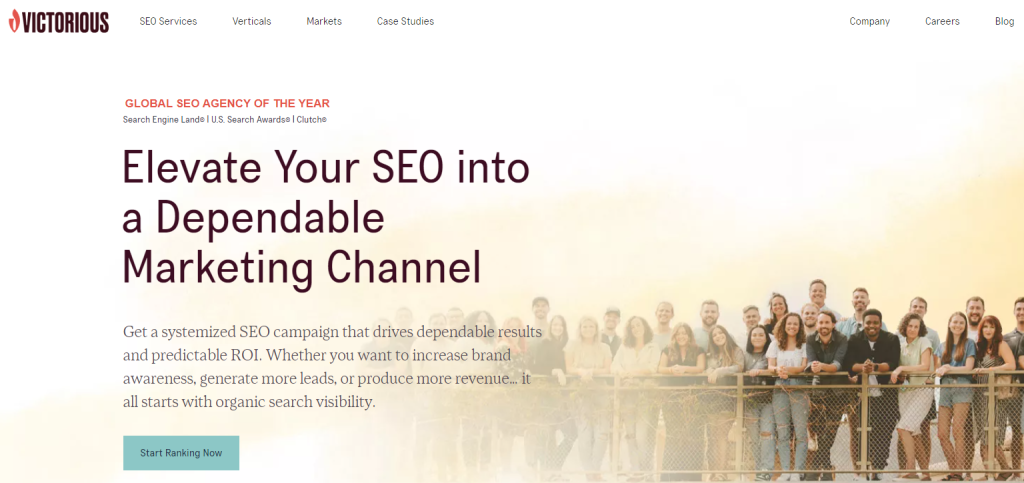 With a particular dedication to their craft, Victorious has been skyrocketing in the realms of search engine optimization. As they're based in San Francisco, they often deal with tech giants such as Spotify or SoFi. This means they even offer on-site consultations. No matter if it's link building or local search optimization, Victorious can help you with anything.
Their strategies have helped companies rise to the top of their fields. By focusing on keyword optimization, they are creating an environment where all the optimizations are seamlessly integrated with the rest of the site. Their strategies are clear and precise, so you'll be able to learn how to run your business better.
JumpFly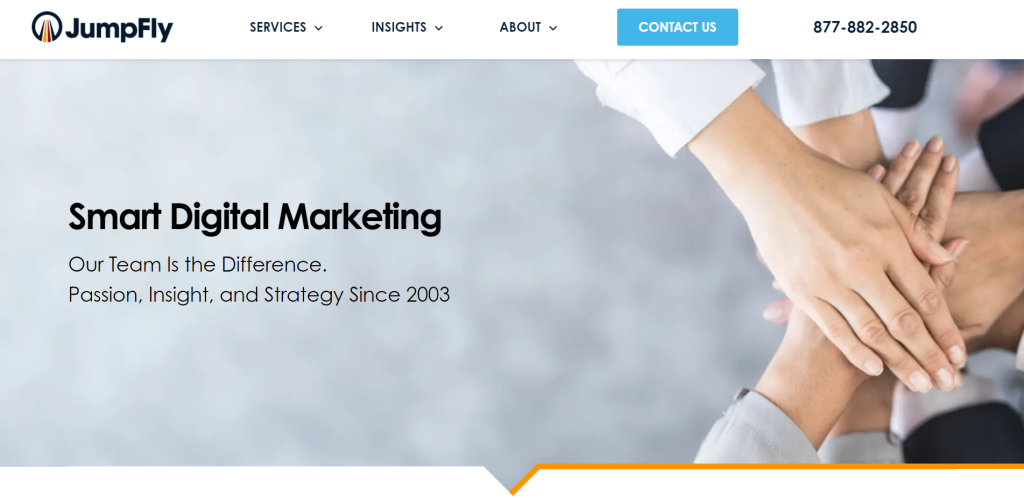 If you have a business that deals with Amazon, check out JumpFly. It's a leading agency in terms of SEO and Amazon marketing, so if you're in need of both, this is the right place. JumpFly offers top-of-the-line technical analysis so that you know precisely what you did wrong. That way, you'll have a positive learning experience and knowledge to do better next time.
This agency can easily identify keywords, which can be of great help if you're just starting out. While some keywords are intuitive and simple, search engines work differently than humans, so they might value keywords differently. And if the search engine doesn't value your business highly, then people won't even get to see it.
Rainmakers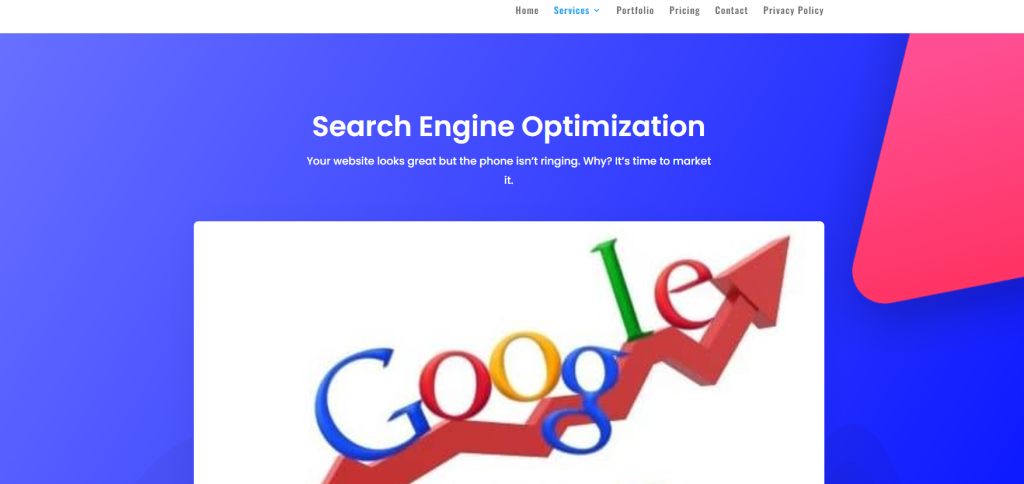 With 15 years of experience, Rainmakers leads companies to unbelievable levels of growth. Their content optimization is precise and works on every level of your business. Apart from the standard SEO services, they'll optimize marketing strategies and social media management and even design unique user experiences.
Knowing that a professional team is handling your business makes your life easier, as you no longer need to worry about optimization. It even has special offers for Instagram and Facebook advertising. That can be quite a lucrative venture if you do it properly. Their marketing strategies have boosted companies like Ray-Ban and Huel to staple brands in their fields.
Final Thoughts
By using an SEO agency, you're not only helping your business thrive, but you're also taking a load off of your other employees. So you can work less for greater profits. SEO is a must-do if you want to increase traffic on your sites. Without it, your business falls into obscurity.
It's well known that people don't look past the first two pages on search engines, so having your business below that is a risky situation. Instead of risking that check out these agencies.