Pay-per-click, sometimes known as PPC, is a method of online marketing where businesses pay a fee only when their advert is clicked. Simply put, you only pay for advertising if someone clicks on your ad. It's simply a way of 'buying' internet views in addition to driving organic traffic to your site.
White label PPC services often employ a variety of PPC tools to enhance marketing efforts and increase online visibility. These tools can help optimize ad campaigns, analyze performance data, and refine strategies to ensure effective pay-per-click advertising for clients in various industries.
PPC advertising comes in many shapes and sizes, but one of the most common ones is the sponsored search ad. Display advertising, usually displaying banner ads, and remarketing are two more types of PPC advertising. Here are PPC tools to help you increase your visibility and revenue in 2022.
But if you're going to advertise your business online, you'll first have to create a website. WPMU DEV's all-in-one WordPress platform combines multiple tools and licenses into one – allowing you to save money and streamline the entire process. Get 20% off any of their plans.
1. Adinton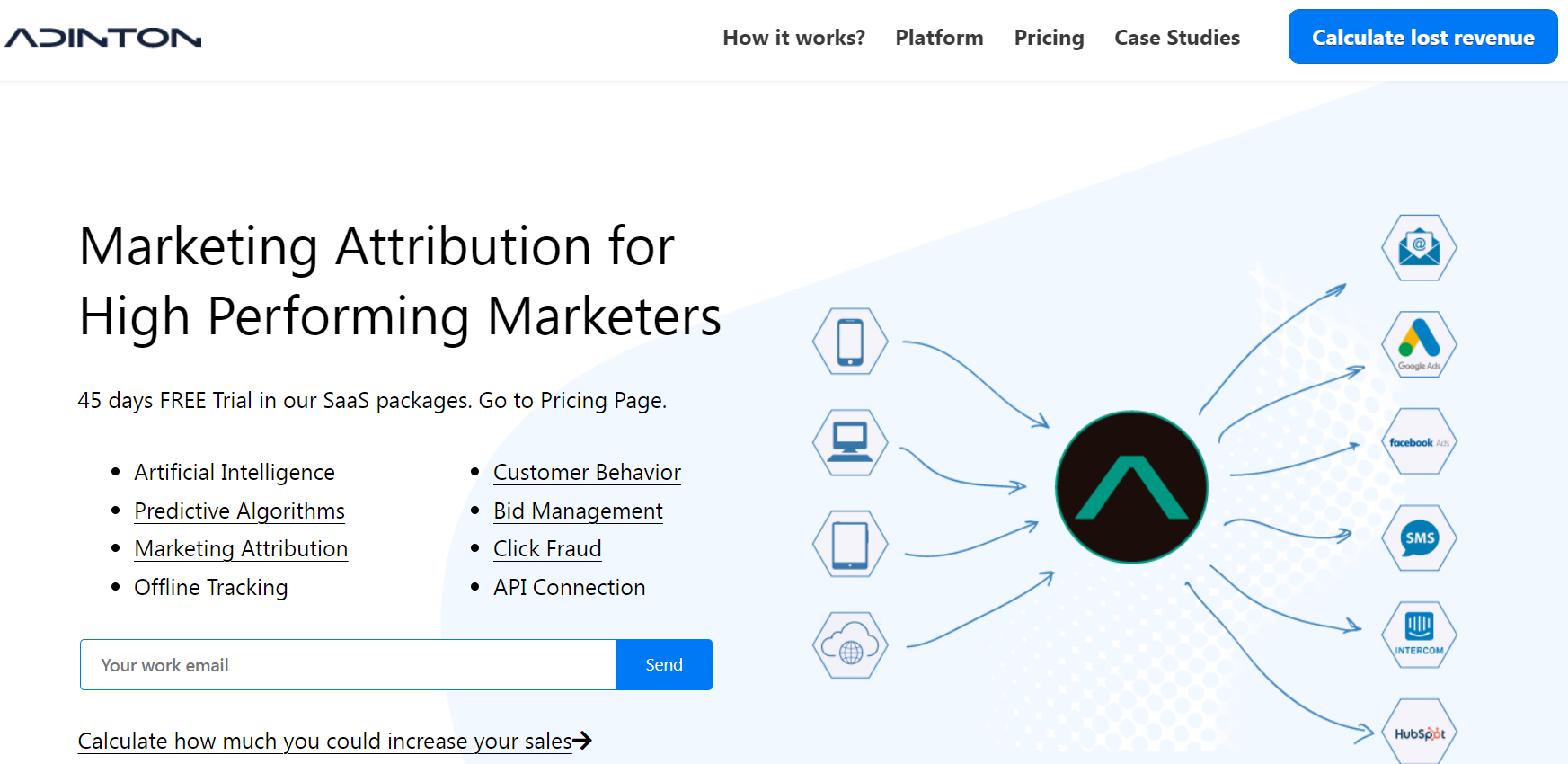 Real-time tracking of all your users' actions is now possible with Adinton. All of the information collected is sent into the machine learning system, which groups your customers based on their Buyer Intent. In no time at all, you'll have advanced algorithms based on the data provided. And these algorithms will be updated every two days in accordance with new information.
Adinton also sends hourly updates to your Marketing Stack. These updates contain information such as peak season or unexpected worldwide occurrences. Sync your projected data across your whole marketing and sales stack, including your SEM and social media platforms.
With this handy tool, you'll also be able to sync in real-time with your marketing automation solution or CRM using APIs, Zapier, or Google Sheets. Your advertising demographics are also refreshed every 12 hours.
2. Attribution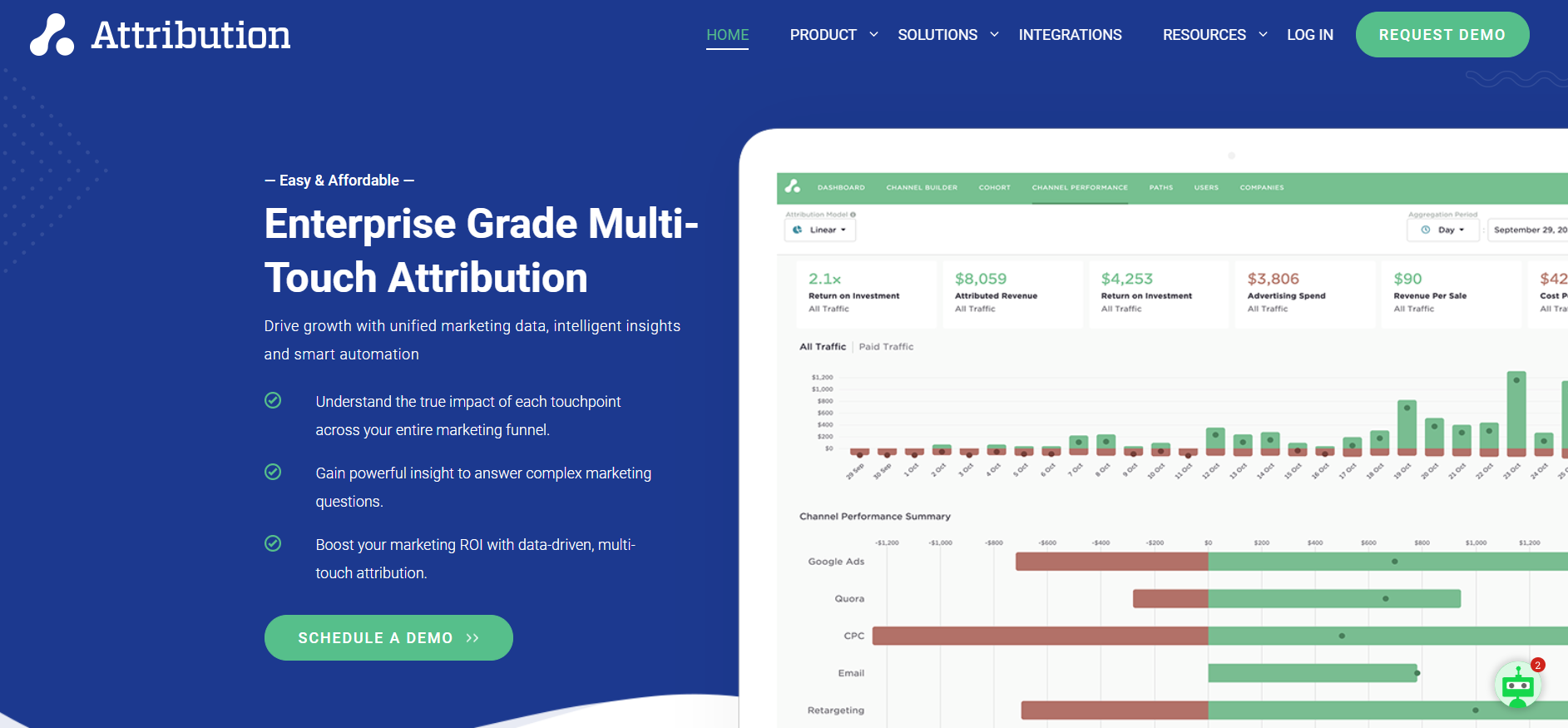 Attribution has clever connections with key advertising platforms and marketing tools that enable data collecting of high-quality. The tool gathers and organizes all of your online and offline touchpoints, as well as your budget spend. It uses proven machine learning techniques to develop automated models after absorbing data from all customer touchpoints.
These algorithms find connections, discover trends, and provide outcomes that are unbiased in their interpretation. Attribution uses tried-and-true rules-based cohort models, which have been shown to accurately audit every touchpoint for precise attribution findings. Proven machine learning techniques develop automated models after absorbing data from all customer touchpoints.
f you decide on this tool, you'll be able to choose from their classic rules-based cohort models, which have been shown to verify every point of contact for accurate identification findings.
3. Adcore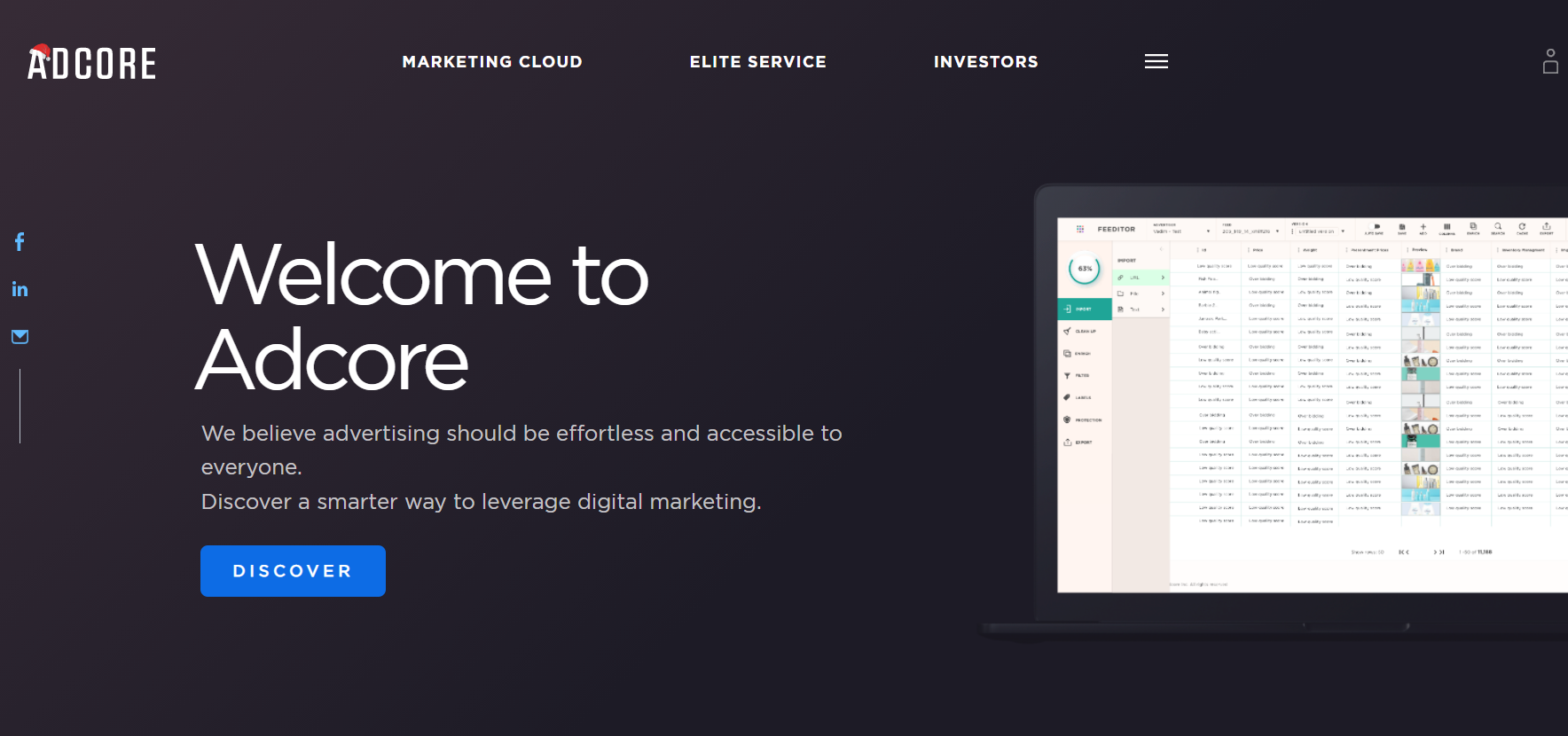 Adcore is a completely free service. It was built for freelancers and professional PPC advertisers, and it includes fully automated PPC tools to assist you with ad programs. Adcore launched their Elite service that operates as a worldwide advertising agency and employs marketing specialists, analysts, and strategists, in tandem with technical advancements.
One of the most intriguing aspects of Adcore is its keyword engine, which offers great help in content creation. Instead of spending hours deciding what keywords to use, simply enter the client's website address and receive a list of suggestions.
4. Captivise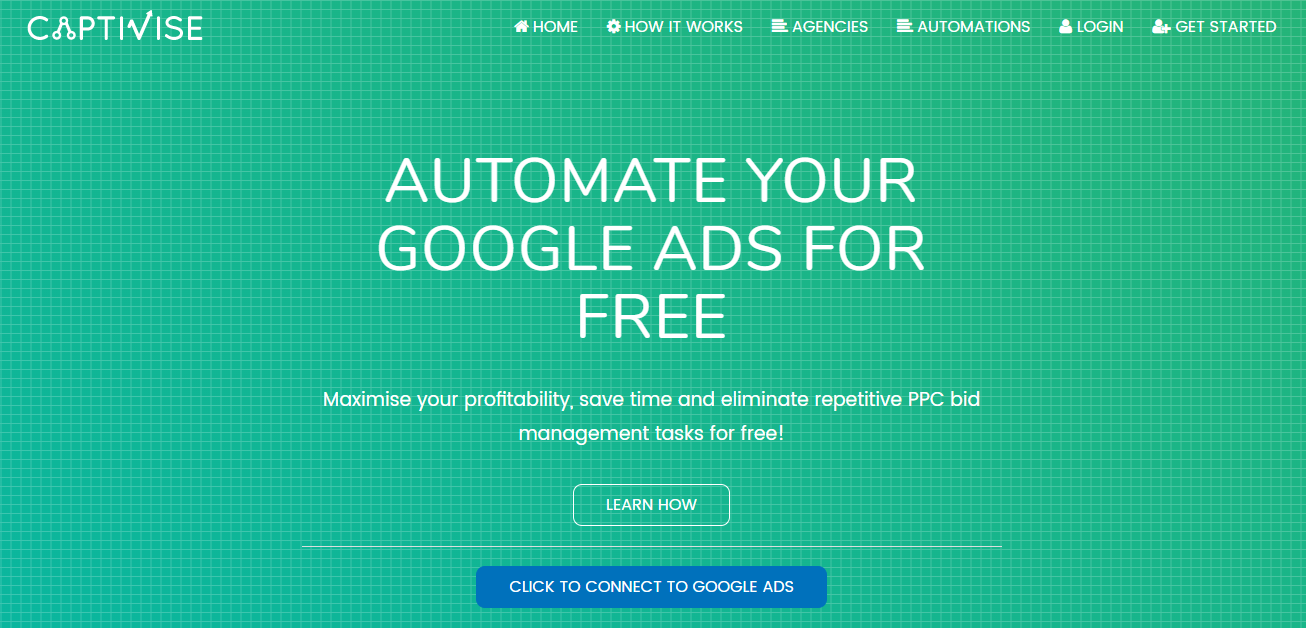 Captivise focuses more on the keywords that are working well and less on the underperforming keywords.  It isn't always 80/20, but all too frequently a tiny fraction of your keywords generate the majority of your sales and profits, while the rest either generate a small amount of revenue or result in a loss.
With Captivise, you'll understand your profit margins and be learn which inquiries result in sales. Finally, you'll have a firm grasp on the amount you want to spend for each lead or purchase. Captivise helps with this additionally by bidding the most appropriate amount for each term in each of your Google Ads campaigns.
5. WordStream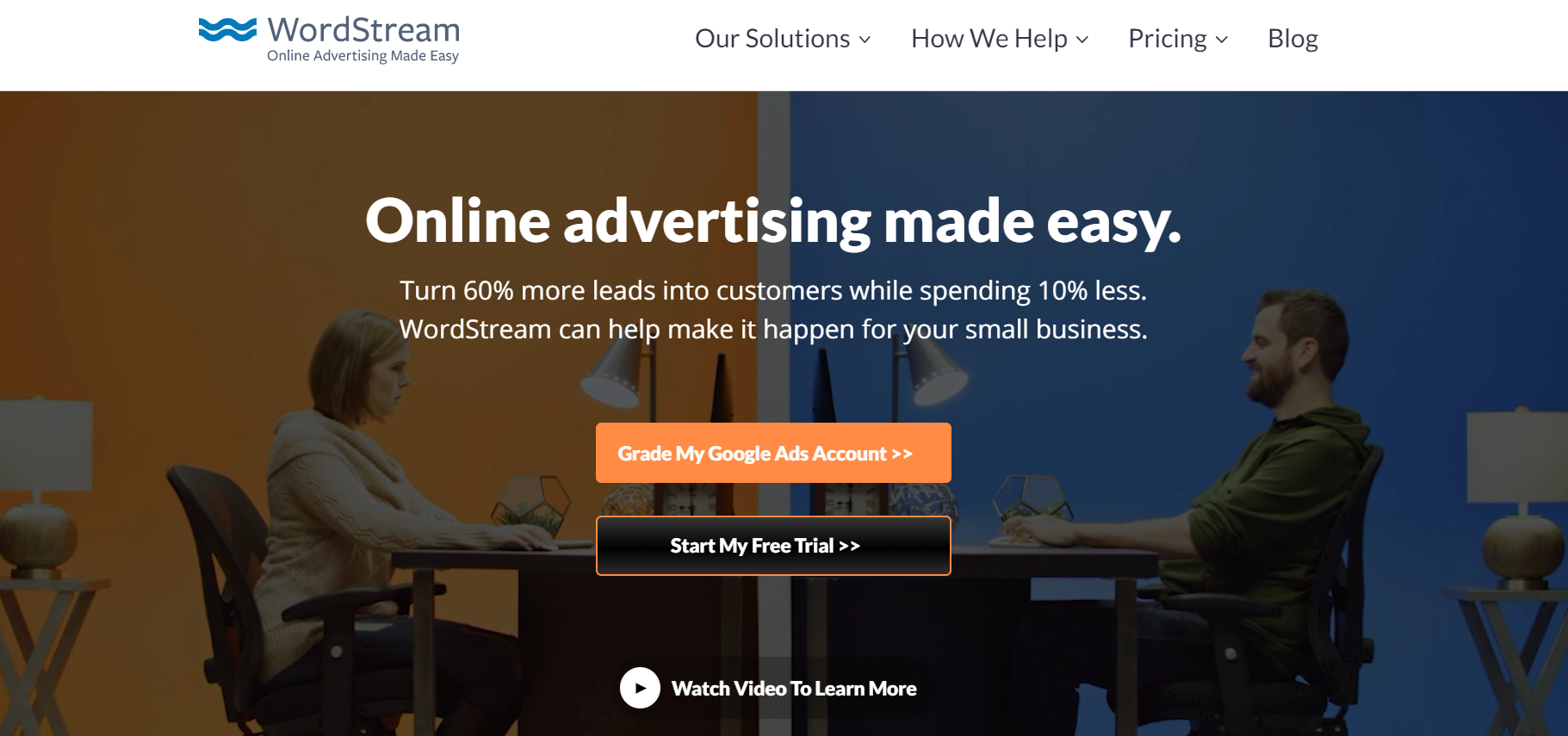 WordStream is a renowned online PPC advertising full-service business. The company, founded in 2007, provides services varying from complete campaign administration to do-it-yourself software that allows organizations to run high-performing PPC campaigns in as little as 20 minutes each week.
The platform itself is excellent, and the team that assists you in using the software and achieving your overall advertising goals is truly world-class. What began as a keyword analysis tool has grown into a comprehensive suite of marketing solution providers, including our honors Facebook Ads and Google Ads Performance Graders, as well as many more free products.
6. Similarweb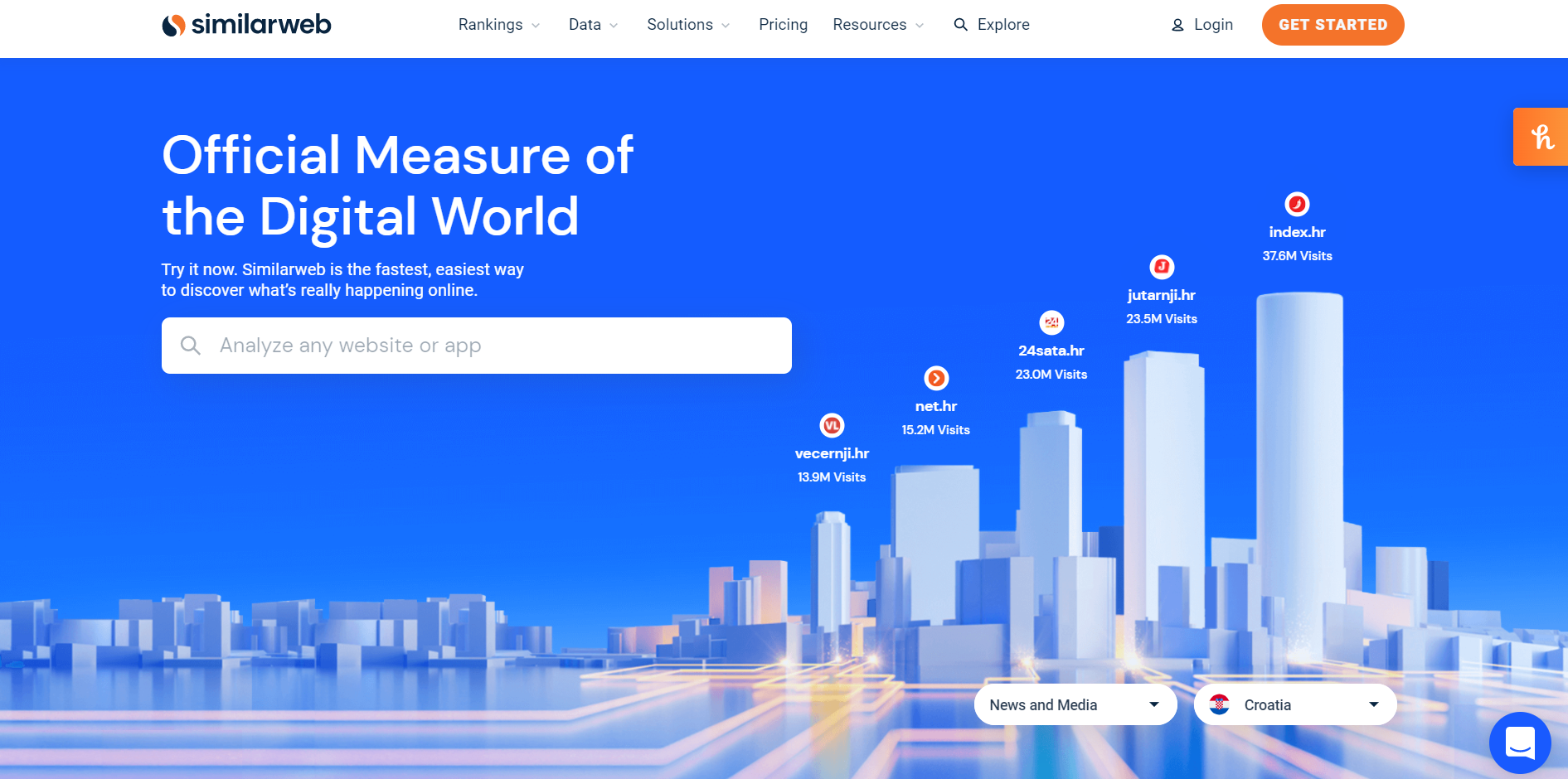 Similarweb calculates the overall traffic of your website. It also allows you to examine your competitors' top traffic sources, which are divided into six sections: referring sites, network traffic, and popular search phrases. For a complete 360-degree perspective of your industry, competitors, and customers, Similarweb is the ultimate competitive digital intelligence tool.
You can try it for free and see if it is what you are looking for. Any website's traffic and essential metrics, such as reach and engagement, revenue score, keyword ranking, and visitor origin, can be accessed.
Similarweb can give you unique visitor statistics on a monthly and daily basis, whilst other analytics platforms measure views or sessions. This exposes the true reach of your website by revealing the range of devices visiting the evaluated domain within the region and the period analyzed.
7. Unbounce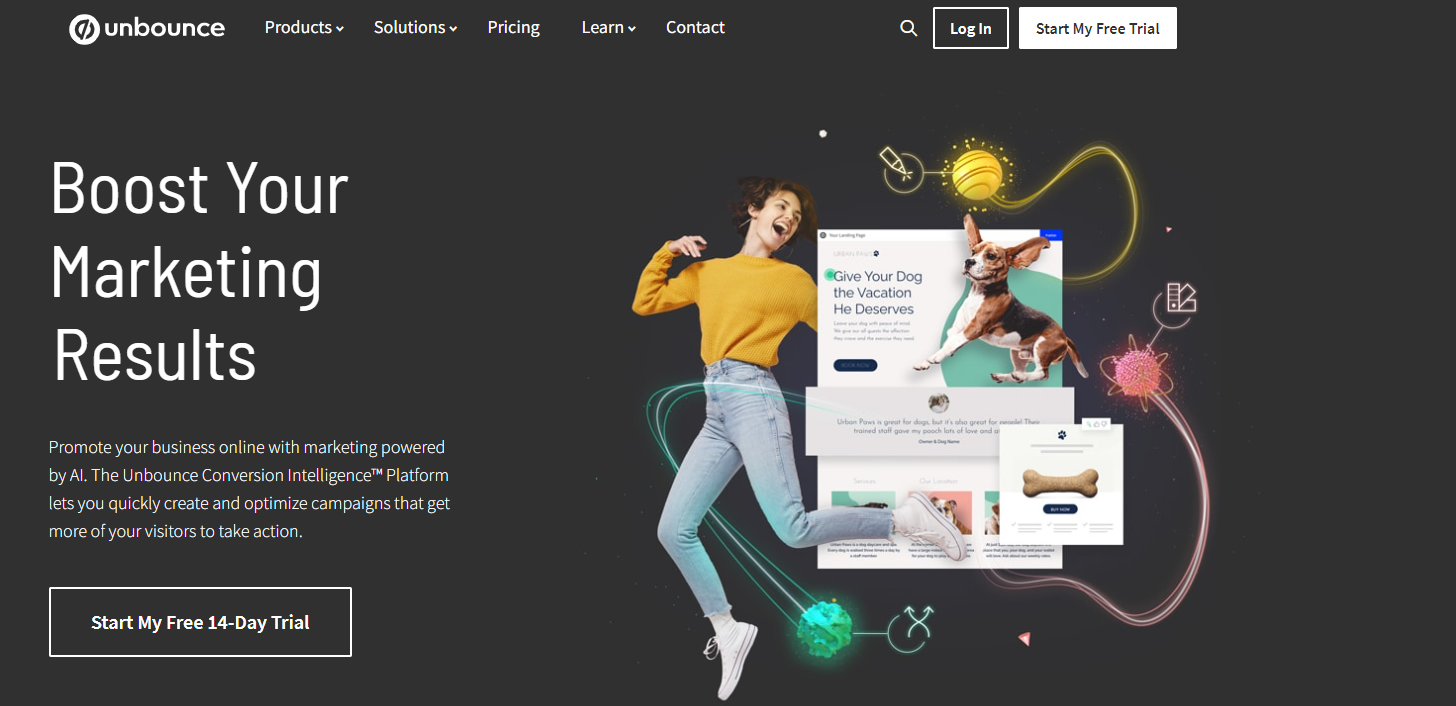 Unbounce is a drag-and-drop landing page builder that allows you to construct and publish your landing pages without having to hire a programmer. It's a more straightforward and more rapid technique to boost traffic conversions. Take a look at what Convert Insights can achieve for your marketing strategy right now.
Unbounce will save you far more time than it costs, and you'll find it difficult to live without it once you've got it up and running. The landing page builder is fantastic, the templates are fantastic, and you have a lot of flexibility in customizing your pages.
Final Thoughts
The worst thing you can do is put up a PPC campaign quickly and then go back to traditional advertising, which costs significantly more since you are unhappy with the outcomes and returns on investment. Keep in mind that if you had spent a little more time learning the tools and language required to successfully run PPC ad campaigns, you could have gotten a lot more bang for your buck.
The tools mentioned in this article can help you do exactly that.
PPC advertising has the advantage over other types of advertising in that you only pay for ads that people click on, regardless of how many times the ad is displayed. This sort of marketing is used by web stores as well as new sites to promote specific products or services to a larger or more specialized audience.