You need to have an SSL certificate to have a trusted and secure website and to have your visitors recognize it as such. Having an online business site without an SSL certificate is impossible. Customers simply won't recognize it as a safe site.
There are a lot of WordPress SSL plugins that you can find online. Some of them are free, and some of them have more useful features. But before we give you a list of SSL plugins you can use, we'll talk more about SSL and why it is so important to have one. Understanding SSL, you will recognize the importance of SSL plugins for WordPress.
What is SSL?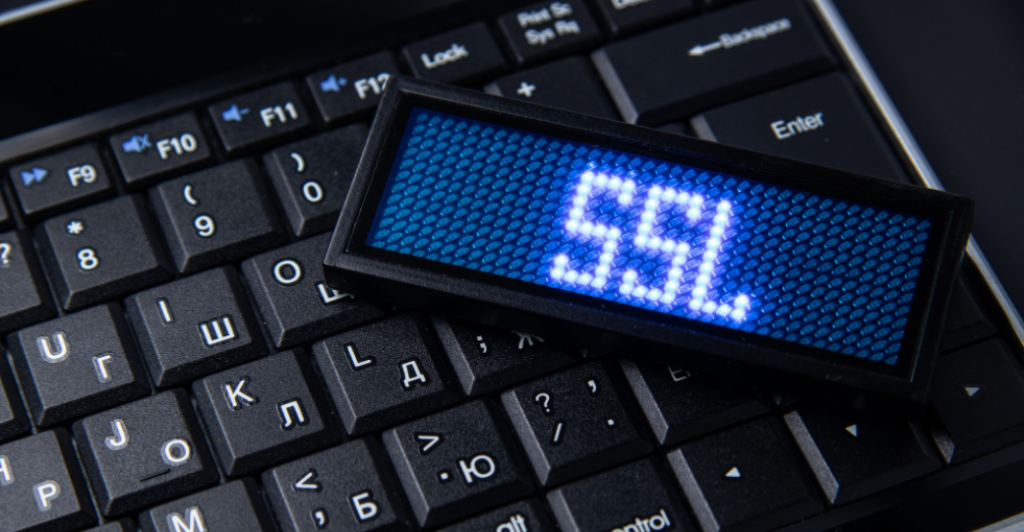 To talk about the best WordPress SSL plugins in 2022, we first need to go back in time and explain what it is and its history. SSL stands for Secure Socket Layer, and it is a security protocol developed in '90. Netscape Communications company developers, or to be more precise, Dr. Taher Elgamal, developed the original SSL protocol.
Its SSL version 1.0 had serious security issues and was never released. Version 2.0 was released, but it also had lots of issues with security and usability features. This version again couldn't be used as security protection of any kind.
In 1996 a completely redesigned version of SSL, version 3.0, had been released, and the rest is history. All following SSL/TLS versions were based on this 3.0 SSL version. TSL is the new version of SSL, but the term SSL is still widely accepted and commonly used. TLS v1.3 was finalized in 2018.
The purpose of this protocol is to ensure safe communication on the networks. It uses authenticating and encrypting communication protocol during information and data transmission on the net. SSL protocol uses a digital certificate to secure connections between servers and clients.
Websites that want to download user data from a website domain must have a valid SSL certificate. A connection that doesn't use an SSL certificate shouldn't be trusted or used at all. We gave you a little introduction to the history of SSL, and now we'll explain why you need it.
Why do you need it?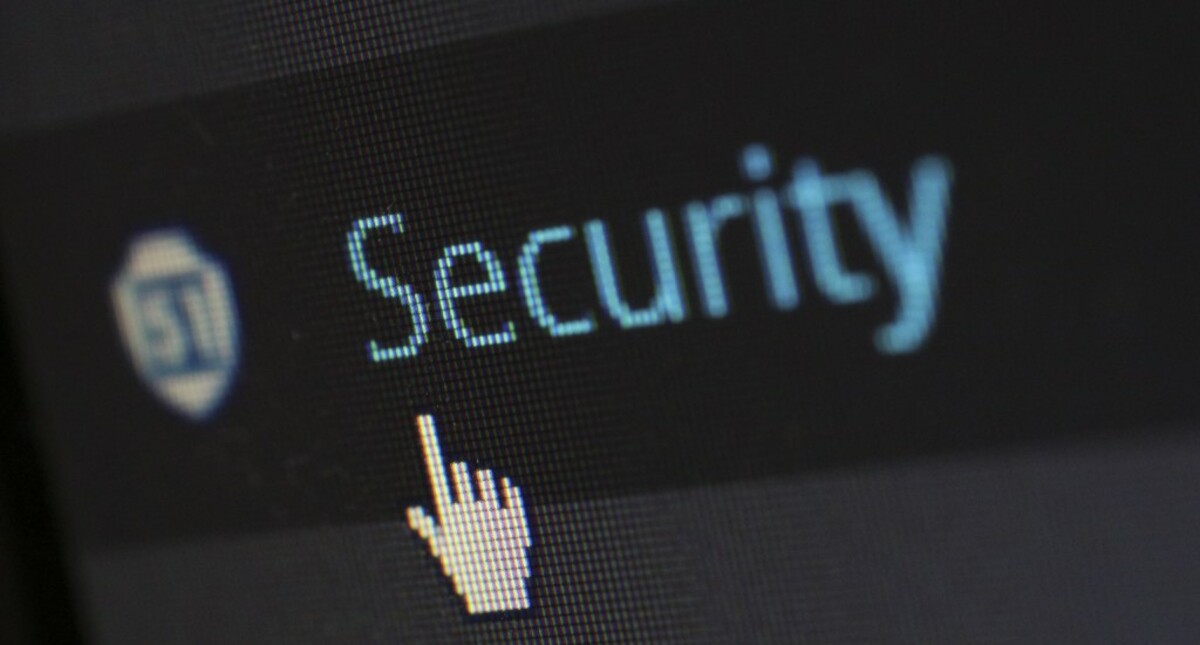 As already explained, SSL provides a secure connection between the server and the client. Usually, it is communication between servers and browsers (or other application that needs to connect to the server). SSL uses two protocols: The Handshake protocol and the Record protocol.
The handshake protocol, an HTTPS connection, is done automatically, and if this protocol fails, the client will be notified with an alert message in his browser. When the used SSL is valid, this protocol will have these security features: Authentication, Confidentiality, and Integrity.
To have a secure connection, you need to install an SSL certificate on your server once you obtain one. The HTTP connection is considered to be an insecure one, and messages with data exchanged between server and client using this connection can be read in plain text by hackers.
You will have a secure HTTPS protocol when you install an SSL certificate. All communication between server and client will be encrypted; therefore, it will be secured from hackers' attacks. To quickly recognize if a website has an SSL certificate, pay attention to the URL. It should start with "https://."
When you install an SSL certificate on your website, users will trust your site and will be ready to provide their data to subscribe to your site or purchase from it. Furthermore, SSL will improve your ranking on search engines, your site will be easier to find, and you will have more traffic.
Now that you understand the basics let's talk about the best SSL plugins for WordPress in 2022.
1. WP Force SSL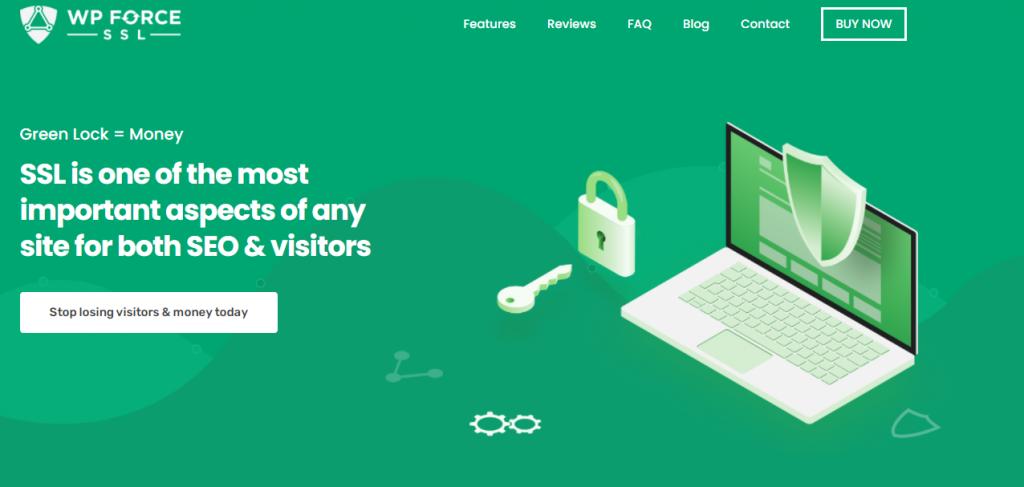 WP Force SSL is a powerful plugin with tools and options that are compatible with other plugins or WP themes. The WP Force SSL plugin will give you on-the-spot results once you install it. After you start using WP Force SSL, you won't need to install any additional plugins to configure your SSL.
This plugin comes with a Content Scanner that will check all of your pages on the site for mixed content errors. This scan is completed in a minute and will save you a lot of valuable time since it will eliminate manual checking. With the Content Scanner, you will have an extensive report about the scan and will be able to spot mixed content errors and correct them instantly.
Another great WP Force SSL feature is SSL Monitoring. It is not just enough to install an SSL certificate; an SSL certificate needs to be valid and up-to-date. With the SSL Monitoring feature, you will have access to a  real-time scanner. This scanner can spot 50+ errors with every conducted scan. So you will always have an SSL certificate that is valid and is running properly.
WP Force SSL is an easy-to-use plugin. All of its tools can be used directly after installation without the need for further instructions. The centralized dashboard enables you to see and manage all of your or your clients' sites in one place. You will be able to run all SSL monitors, licenses, new purchases, and sites from this WP Force SSL dashboard.
With the WP Force SSL plugin, you will have premium support directly from its developers. When you submit a ticket, it will be resolved by professionals. So your site will be secure, and the use of your SSL certificate will be managed professionally. All problems will be fixed instantly, you will have all mixed-content under control, and your website will have a green lock.
Having said all this, it's safe to say that WP Force SSL is an essential security plugin that can help any site owner.
2. SSL Zen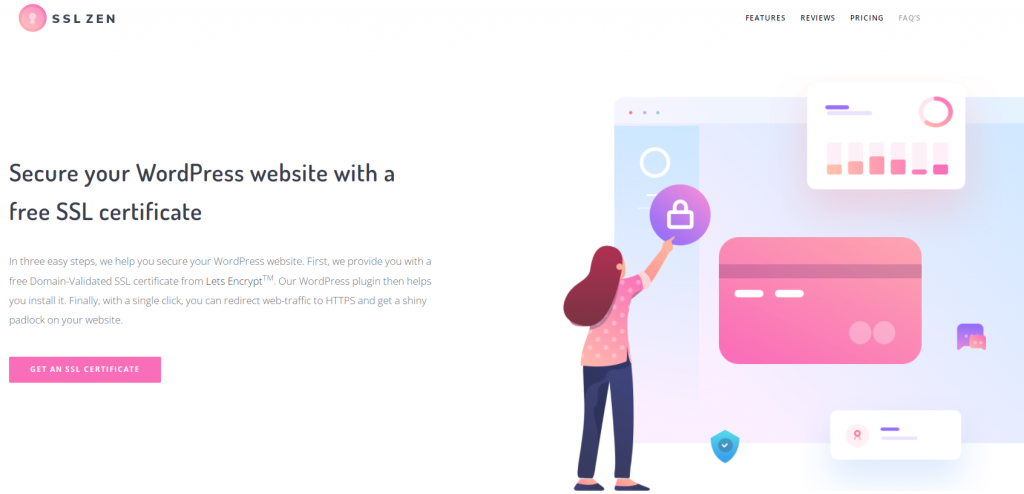 The SSL Zen plugin will help you install and manage your SSL certificate. Installation of this plugin doesn't require a lot of coding experience. To install SSL Zen, you will have to follow some necessary steps. They will be provided while you're working on the installation.
You don't need to be an experienced developer to use this plugin and move your site from insecure HHTP to secure HTTPS.
Some handy features of the SSL Zen plugin are a secure padlock, a "connection is secure," and the ability to safely process online payments, but you will need to verify your domain name manually. The Premium version of this plugin has a lot of automatic features and has premium customer support.
3. WP LetsEncrypt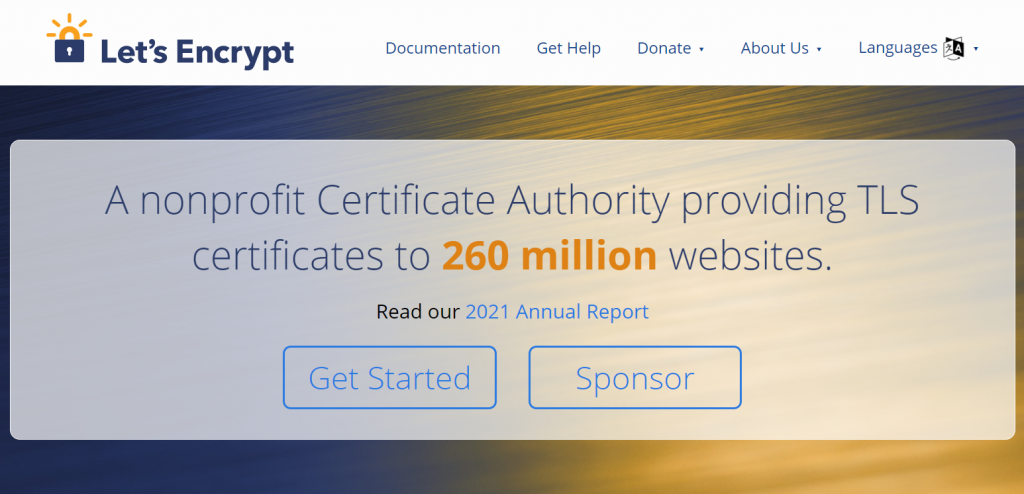 WP LetsEncrypt will generate a free SSL certificate for your WordPress site, force HTTSP site-wide, and provide a secure padlock. By using the WP LetsEncrypt plugin, you will be able to detect insecure or mixed content and fix it.
Features:
free SSL certificate generation
verification of domain ownership
secured webmail and email using an SSL certificate
fixing insecure or mixed content
HTTSP redirection
4. Really Simple SSL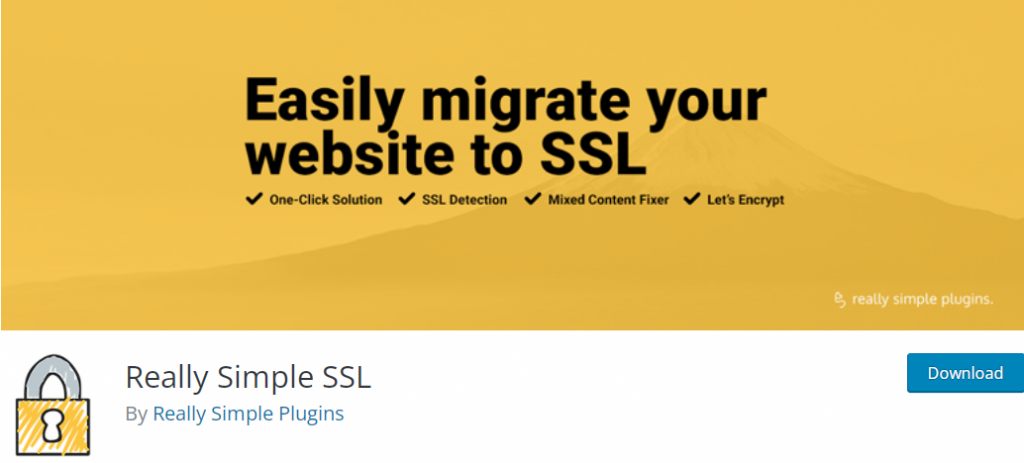 The Really Simple SSL plugin will automatically configure your site to HTTPS. To install this plugin, you need to follow these three steps: activate the plugin, activate or generate an SSL certificate in your hosting environment, and enable SSL.
If you need more features, use the PRO version, and you will get a mixed-content scan and fixer, HTPP strict transcript security, advanced security headers, detailed feedback, and premium support on your dashboard.
5. WC SSL Seal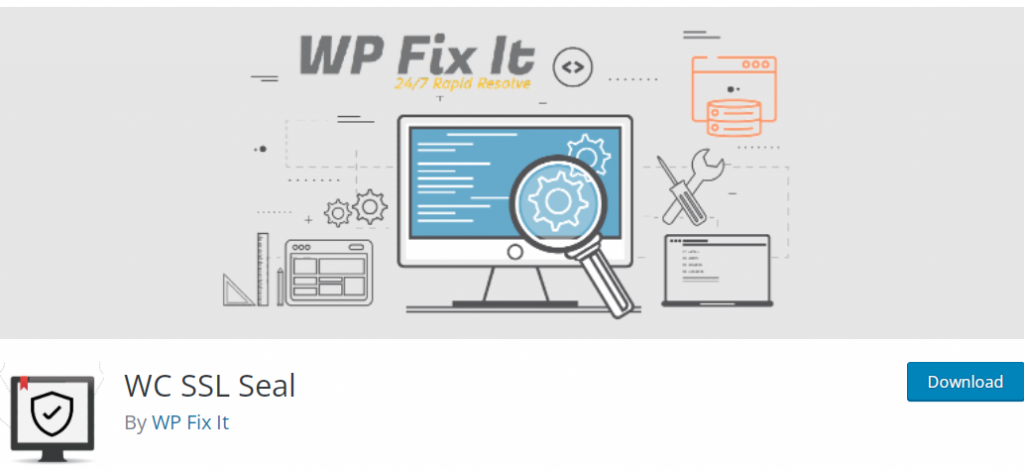 The WC SSL Seal plugin is mostly used on growing e-commerce websites based on WooCommerce. This plugin will show your customers that you have an SSL certificate installed and that your site is secure for any form of monetary transaction.
WC SSL Seal plugin is an open-source plugin. The WC SSL Seal plugin will enable you to display the following features under the "place your order" button: default or custom images and Secure Seal SSL provider enabled. When you activate this plugin, your site speed will increase. Customers will know that your site is safe and protected by SSL.
Conclusion
We gave you an insight into what an SSL is, what it is used for, and why you need to have one. Then we presented you with five plugins you can use to install and maintain your SSL certificate within your WordPress sites.
Among those five plugins, the one that provides you with the most useful and advanced features is WP Force SSL. We even didn't mention all of its great features in this article. So we urge you to install it and see for yourself. Your users will be grateful for it and will recognize your site as a trusted one.