So you've chosen to sell your work digitally and online. Perhaps you're attempting to sell digital versions of your books, or you're a musician who tries to sell songs to admirers. Everything is possible. There aren't many constraints to selling online.
One of the obvious eCommerce ideas is to sell digital downloads such as applications, books, photographs, audio, and so on. In this post, we will look at some of the most effective WordPress digital download plugins for managing downloaded materials.
Here is a selection of the top WordPress digital download plugins.
Easy Digital Downloads
Easy Digital Downloads is a WordPress-based e-commerce platform for advertising and selling digital items. The lightweight and simple-to-configure plugin makes it simple to sell digital things directly from your website.
The plugin function concentrates on accessibility and provides you with the resources you need to get started selling your content online. The plugin includes a shopping cart, allowing consumers to purchase numerous things from you at the same time. In addition, you can view the whole background of your file downloads. A discount code system is in place to enable you to offer discounts on some of your downloads.
Furthermore, the most dependable transaction options are available, including PayPal, Stripe, and Amazon. EDD also gives website administrators a lot of control over how many times a client may download a file from their website.
Features
Develop and use a truly working shopping basket for downloading items
There are several possibilities for integrating payment mechanisms and offering discount coupons
Customers should be able to examine their purchasing history
Comprehensive monitoring features
Subscribe to Download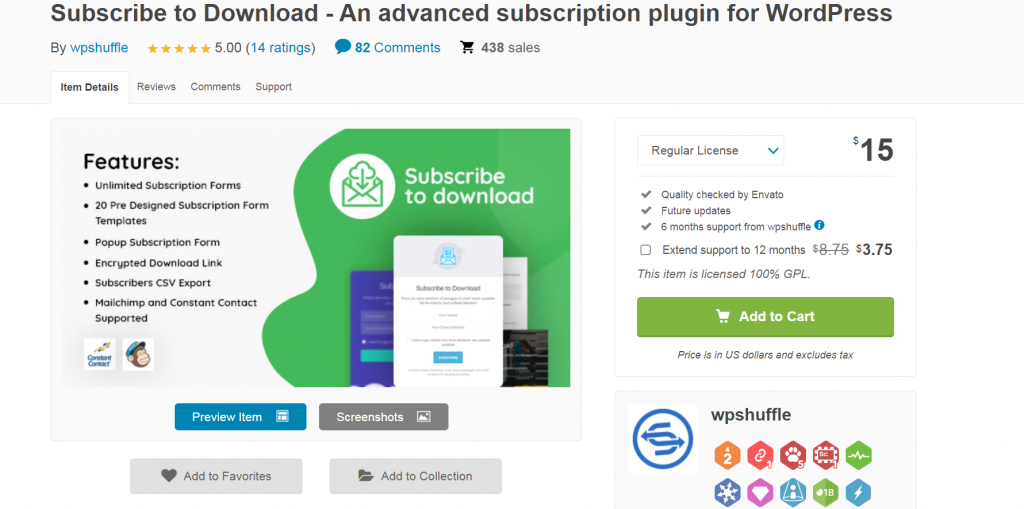 Subscribe to Download is a great addition that many people will find useful. Rather than requesting someone to pay for the product, encourage them to subscribe to receive the download link to the free digital file. In this manner, you can begin building a mailing list that you can afterward utilize for all of the deals you will be running. Email marketing is important.
The Subscribe to Download package includes twenty various membership form layouts that may be used as-is or customized. Other plugin capabilities include pop-ups, double opt-in, email domain name exclusion, form view in the backend, and MailChimp connection. With all of the tools and resources at your disposal, you can get started immediately and begin collecting emails in compensation for an item download.
Features
Develop as many forms as you will need with varied constraints
Select from any pre-designed stunning themes
Avoid the stress of generating forms on your own
Display the forms as a pop-up with a pop-up event
Display the form in the pop-up after a specified amount of time to keep it more engaging
Directly personalize the email sent to clients from the backend
WordPress Download Manager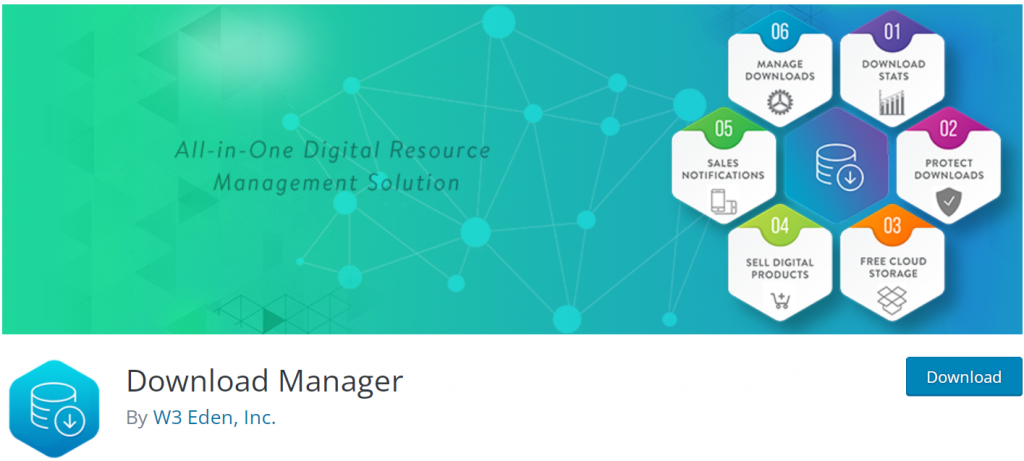 WordPress Download Manager has progressed from an easy file administration plugin to an interface that enables the selling of digital items. This is used to distribute free download links or to sell genuine things. This plugin is popular since it serves as a download management system as well as an e-commerce option. You may also use strong passwords to protect your data from unauthorized access.
You can quickly transform the downloaded file into an eCommerce item with the Premium Packages Add-on. The add-on will aid in the integration of PayPal payments and a strong order management system.
Features
On your WordPress site, you may add and control downloaded files
File transfers in chunks are supported
CAPTCHA, IP Blocking, and other security features are available
Download Monitor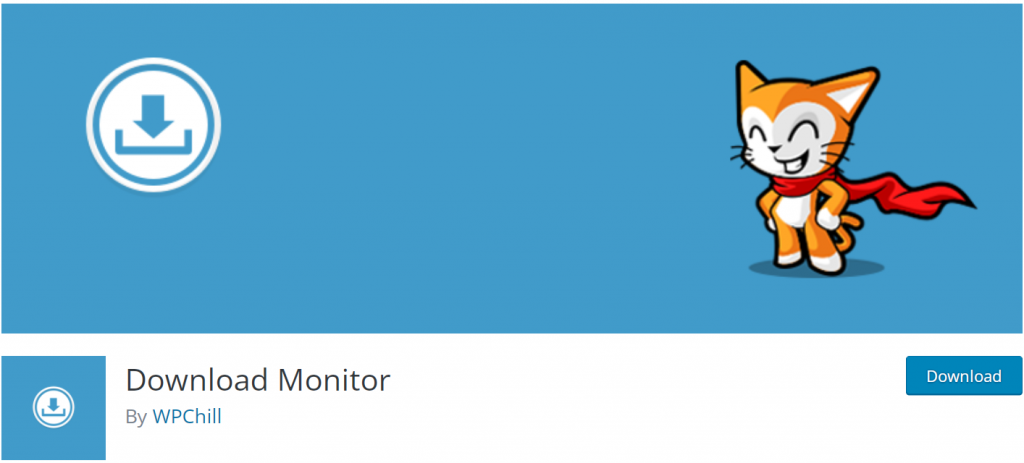 Download Monitor provides a plethora of options for managing downloaded files on your WordPress site. You can purchase downloads or provide them on your blog entries, depending on your needs. You will be allowed to include various versions of your downloaded files, each with its monitoring settings. You will also be able to show downloads on the site by using shortcodes.
Features
Control downloads on your WordPress site with ease.
Groups, labels, and other metadata may be added to your download files.
Gutenberg Compatibility
Free Downloads WooCommerce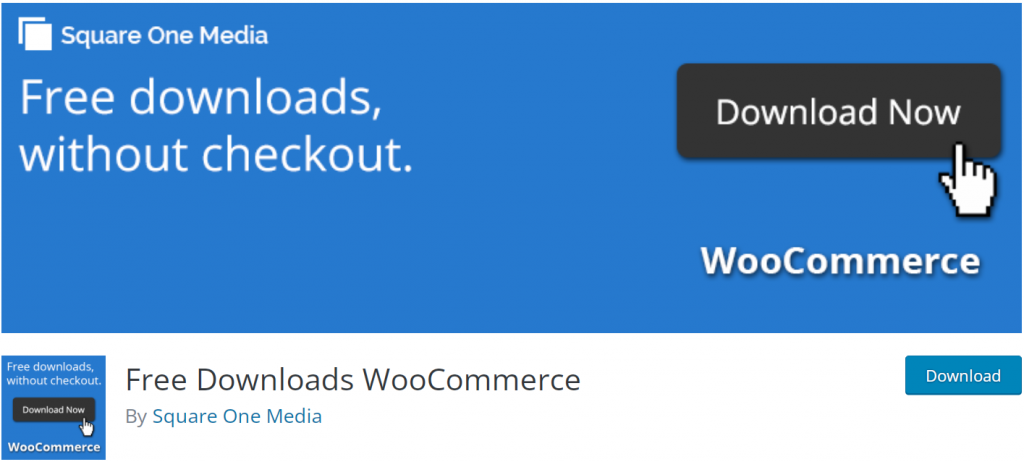 This plugin will allow you to bypass the checkout procedure if you want to provide free downloaded items on your WooCommerce store. It is a highly customizable plugin that provides clients with simple alternatives for downloading things from your store. Free Downloads WooCommerce be modified in a variety of ways, along with how download buttons or links are displayed, their look, whether or not users are signed in, and more.
You can provide free downloads for product guides, paperwork, audio recordings, and so forth. The plugin also offers strong security measures and is functional with WooCommerce memberships and subscriptions. This plugin is safe and protected, so everything is managed by your server, especially authentication, so you don't have to worry about it.
Features
Allow clients to obtain free files without having to complete a checkout procedure
Automatic button and link styling based on your template
CSS alternatives are open for further customization
Final thoughts
We hope that this post has helped you comprehend how these plugins function or has introduced you to the issue of digital downloads. If you want to rank your website, you should seriously try them out and put them to use in your company.